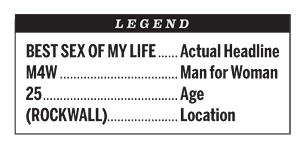 121 Tollway About 4:45, m4w (Frisco)
We both were driving white vehicles. Let's talk…
Best Sex of My Life, m4w, 25 (Rockwall)
I met a sexy short Hispanic massage therapist. We dated for, like, 60 days. It was really the best sex of my life. You are such a naughty girl. We ended out of nowhere, and I still think of you from time to time. When we met I had nothing for me. I actually have a license now and own my own car, a sweet 2004 GTO with a 6-speed, such a blast to drive. I work hard and hope to keep climbing the ladder. I wonder what you're up to these days. I hope you're doing well and read this.
Cruising Electronics at Costco, m4m, 47 (DFW area Costco)
I was in the TV electronics area of Costco today, and I was watching you operate a device with a remote. I did not know anything about it and started asking you some questions since you seemed to know more about it than I did. My eyes locked into your eyes, and I felt chemistry between us. We had a brief discussion and I became speechless and felt awkward, not knowing what to say next. We both went our own way in the store, and I noticed you in the refrigerated produce room later. I wanted to talk to you and perhaps meet for lunch and explore this further. I just don't have the nerve to make a move on another man in public. You were similar to me in age, physique (we're both stocky), and you had a handsome face and striking salt-and-pepper hair. To identify you, what device were you using the remote on, and what did we talk about? Anything notable about me? You are a hot man and I hope (by remote chance) you see this ad.
Our Love Will Create an Avatar World, m4w
I saw you today, Hershey Bar. I didn't expect such a classy lady to be at the Parks mall, but I guess when you ignore the linoleum floor, it's not so bad. You were buying some serial-killer type stuff at the mall. At first, I thought you were purchasing something for a friend, but when I overheard your finger mutilation story, I knew you were shopping for yourself. I really enjoyed stalking you for the rest of the day. I enjoyed hearing your jokes about your whore Mexican friend at Auntie Anne's while you worked it in your heel-boot oxymoron.
I thought I lost you in the midst of perfume mist at Dillard's, but then I saw you again. I was headed north on Cooper, you were headed south. When I saw you, Chocolate Love, I had to make a U-turn. Unfortunately, we almost crashed. I really hope I didn't cause your pretzel to fall. Sorry about that. I hope that didn't ruin anything. But I know this will work out. My psychic told me today.
Pink Victoria's Secret Pants, m4w (24 Hour Fitness/Little Elm)
You had black hair. Just had to let you know you made my workout.
Funeral Home Guy, m4m, 36 (Arlington Hospital)
You were the amazingly hot dude that came in with a much older guy this morning. I helped you all try to find someone, but you guys were in the wrong location. When you guys did find out, we all laughed, and you all went on your way, but I couldn't stop staring at your sexy smile. Tell me more details so that I know it was you.
Whole Foods Butcher, w4m (Preston & Park Blvd.)
I've seen you (late 30s/early 40s, brown hair, mustache, Rangers hoodie) a few times. Love your smile and how helpful you always are!
Office Depot Account Manager, w4m (Irving)
Brad, it's been awhile since I've spoke with you, and I still think about you from time to time. I used to love when you would come by and you always complimented me on my shoes 🙂 If by chance you get this and are single, I would love to talk after regular business hours 🙂
I Sold You a Wii for $50, m4w, 27 (Dallas)
We had a great conversation and I thought you were really beautiful. I would have asked for your number, but my boss was right next to me. I would like to get to know you better. Tell me where you work at.
Father and Son Fake Tree at Target, w4m, 35 (Flower Mound)
You were looking at Xmas stuff with your son at Target. You bought a tree. I was there with my two kids, with short auburn hair. You were wearing a hat and glasses and a black hoodie. Your face and your voice just struck a chord with me. I didn't notice a ring. We kinda walked down the aisle together toward the checkout. My daughter dropped her Santa hat on the ground. You made your son carry all your stuff, even though someone offered you a cart. We were smiling, both of us tickled with the kids. It was just awesome for that moment. I wish I had talked to you.
My Heart Vomits, m4w, 35 (Target, Belt Line)
That's right. I saw what you did. Don't get me wrong, I have nothing but respect for moms, but I saw you throw your kid's diaper into the Target parking lot, and that is DISGUSTING. The parking lot is not your trash can. The TRASH CAN is your trash can, and you were 5 feet from one. I couldn't help saying something to you as I walked by, especially since I almost tripped over the stinking thing as you flung it directly at my feet. I couldn't believe someone would do something like that—but then I looked into your beautiful eyes and felt a spark between us. That's chemistry, baby, and there's no denying chemistry.
True, I shouldn't have compared your actions to whatever was in that diaper. And I probably shouldn't have told your kid that pooping in public is terrible and wrong. That's none of my business. I also hope you can forgive me for dry heaving as your naked child urinated on the car seat.
Eventually I did walk away, but now I can't stop thinking about you. I want to see you again and get to know you. Your kid is actually pretty cute, aside from all the excrement. Hit me up, and I'll give you a chance to apologize. Then we can find our happily ever after.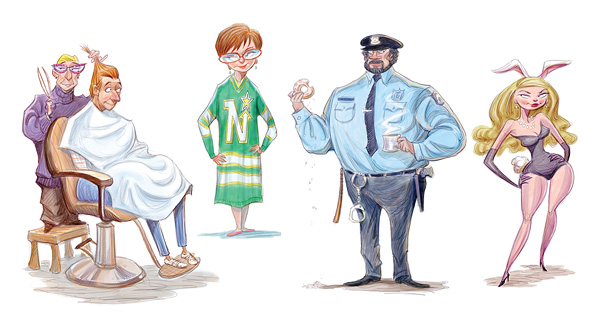 Starbucks, m4w, 50 (Plano, Custer Rd.)
I've seen you there several times. I love your sense of style, the way you dress. You're a very attractive woman. If you might be interested, give me a sign, a wink perhaps.
Denise, You Drive a Truck, m4w (Arlington)
Denise, you are an incredible woman. Your husband cooks barbecue. You like hanging out at your pool. You have an amazing body. I'm your secret admirer.
Hey! You in the Glasses! m4m, 25 (Green Line, Fair Park to Pearl)
You got on at the Fair Park station and sat across the aisle from me. You were a REALLY cute guy in glasses. I took a few furtive glances, but I'm really bad at eye flirting. I was wearing a gray coat, scarf, and hat. We both got off at Pearl Street, and you sort of cleared your throat a lot for some reason. If you noticed me and would like to chat, send me an email telling me what large noticeable object I carried in my hand(s).
Shell on Blvd. 26, Pantera Was Playing, w4m (North Richland Hills)
You were in front of me at the gas station when I was about to buy a Monster. I noticed the Shell was finally playing some decent music because Pantera's "Walk" was blasting. I said, "Wow, y'all have finally upgraded your music for once!" or something similar, and you were all, "I know, right!!" Just thought you were pretty chill, not even tryin' to hook up or anything. Just figured you'd be pretty chill to have as a friend. Hope you see this someday and jot me an email.
White Girl Who Flashed Black Guy, m4w, 32 (Lewisville, Summit)
I was a tall black guy walking down Summit, and you passed by in a black SUV and flashed me. If you get this and remember, send me a message.
We Keep Meeting at Odd Times, m4w, 40 (DFW Airport)
Hi, you're a cute, petite gate agent for American Eagle. We work together. Every time you see me, you say "Hello" and give me a nice smile. I have never had the nerve to talk in-depth with you, besides exchanging short pleasantries. I know you are originally from Fresno, California, and you fly home occasionally. You've been working weekends.
Unfortunately, I am married. I don't know if you're judgmental on that issue. Your first initial, if I'm not mistaken, is an H.
I doubt you look at this site, but if you have an idea, get back to me. Let me buy you some lunch.
NorthPark Food Court, m4w, 21 (NorthPark Center)
You work at Toni & Guy. Saw you at Original SoupMan. We we were both eyeing each other pretty hard. I just wanna kick it this weekend NSA. What was I wearing?
Toni & Guy NorthPark, m4w (NorthPark Mall)
You were sitting in the chair to my right while I was getting my hair cut. You caught my gaze for a second, but since you were so beautiful, I looked away. I think you might be a little bit older than me, but I would love to buy you a drink. I have to say I absolutely love your hair, especially the "drapey thing" you got going on. I know this may seem totally weird that I put this on here, but for some reason I just caught a good vibe from you that I thought about all the drive home.
Hope the universe is on my side, and you see this and email me back : )
Dallas Symphony Tonight, w4m (Meyerson)
You were playing the violin right in front of the piano. I could not stop watching you play. I was there for a friend's holiday party and sitting in the front. I thought you looked and smiled. If so, email me.
You Are Building My New Pool, m4m, 35 (Parker)
You came by today to tell me about when the inspection would happen. We are both married, so hopefully you like something on the side. Let me know why the inspector had not been by or your first name, so I know it's you. Long shot, I know…
Bunny Rabbit at Fetish Ball, m4w, 35 (Dallas)
You were a bunny rabbit in a straight jacket last month. So dang sexy! Loved your attitude. Would love to chat with you. We got to dance a bit but not much.

Dallas to Nashville, m4w, 42 (American Airlines)
We flew from DFW to BNA. We chatted the entire time. I can't stop thinking about you. Your husband recently passed away, and you were selling a tractor. I hate that I didn't get your contact info.

Stars Game Section 110, m4w, 26 (AAC)
I saw you as I walked in and made eye contact. My jaw dropped. You are beautiful. Then you and your friends sat behind me and my friends. You wore a green sweatshirt, and we high-fived when the game-winning shot was scored. Another game?
DART Rail, m4w, 32 (Dallas)
I was getting off the train with my children. You were on the train. You smiled at me as I looked up at you. Drop me a line.
Zach at PetSmart, w4m (Highland Village)
I am the one that had the major fish problem a few weeks ago. I normally go in with my mom, which makes it hard to give you my number. If you are him and know who I am, message me.

Fire Fighter, You Left a Flame Burning, m4w, 35 (DFW Airport)
Terminal E had a dry system go wet, and a team of you and your friends came out in full fire attire. I had a flashlight illuminating the culprit, and when I turned to my right, there was a fire department fully outfitted woman staring at me eye to eye, and I'm 6-foot-3. Eye to eye, no makeup, not needed, and with the most perfect smile and perfect teeth. Even with a fire helmet on, you took my breath away. The wedding ring kind of ruined it, but you still need to know that you are completely and totally gorgeous.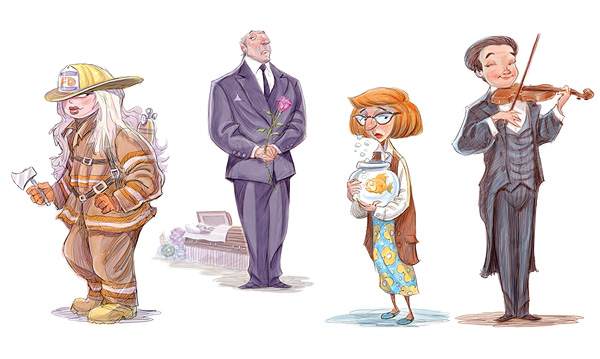 Kids Played Together Wed Night, m4w (NorthPark Mall)
We sat and talked while our girls played at the duck and turtle play area. I enjoyed visiting with you, think your name was Amy. You worked in the petroleum engineering industry of sorts for a Las Colinas-based firm, I believe. I meant to give you my info, see if you might care to grab a cup of coffee during the upcoming holiday season, but we were both chasing our little ones, grabbing coats, etc., and the moment just got away from me, regrettably. I don't do this sort of thing very often—ever, really—and know it's a long shot, but I'd really love to hear from you if you (by chance) happen to see this and care to re-engage.
At The Dream Cafe This Afternoon Sunday, m4w, 41 (West Corner by the Large Wood Table)
I was with my mom, and it seemed you were with your parents, and you were wearing the black pullover coat, blond hair with a thin band holding it up. I was this close to getting up and giving you my name and email, but just an hour earlier I'd had a seizure (epilepsy) and was really out of sorts and not really sure I had my capacities in order. I'm still not quite. But I found you cute, and you had a nice aura about you.
Knitting at the Garland Walmart Tire & Lube Express, m4w
I hope you see this. I wanted to say hi and talk to you, but then you had a phone call. I think it was your boyfriend. You said to him, "No, because I told you what I was doing, and you were mean to me." I wouldn't be mean to you! In fact, I would have done the work for you myself so that you could save money and relax at home. Then I would tell you to prop your feet up while I massage them till you fall asleep…lol. Okay, maybe that's reaching, but I would really like to have a second chance at talking to you. Please let me know what your boyfriend's(?) name is and what kind of car you have. I look forward to hearing from you.
You Grabbed My Arm at a Bar a Year Ago, m4w (Texas)
I was near the city of Rockwall visiting a friend, in a bar/club near the water. For the life of me, I can't remember the name of that bar/club. I do remember they had tacos after 2. Anyways, you grabbed my arm. Kinda scared me, I have to admit, because the only person I knew there was in the restroom. If you remember that night, tell me what you told me before you let my arm go.
You Just Moved in Across From Me, w4m, 25 (Garland)
You seem really sweet, and I think you're hot. You just moved in across the way, and I have a huge crush on you. I've been dying to slip you a note or do something lame like that. I keep hoping I will run into you in the breezeway, but I never do. I am super shy anyway. I'd love to know your name. The other day, you pulled in from work and checked me out, then waved at me. You will never see this; it just feels good to get this out. I don't know anything about you, after all. You just give me butterflies. 🙂
Silver Minivan, w4m, 30 (Hulen)
You were walking out of Guitar Center with boots hastily thrown over your jeans. How else can I get your attention?
Whistling, m4w (White Rock Lake)
I heard someone whistling while I was working an event at White Rock Lake this weekend. If it was directed at me, could you tell me what I was doing at the time and what I was wearing? I just wanted to see if I was hearing things or if it was even meant for me.
Golden Corral Monday, m4m, 40 (Grapevine)
I know this is a long shot, but I'm going to try anyway. You are a blond stud. We kept making eye contact, and I let you in front of me, trying to get to the buffet. We joked about everyone avoiding the meatloaf. Tell me what color shirt you were wearing. I'd love to talk and get to know you better.
You're a Gorgeous Brunette That Rides a Motorcycle, m4w, 31 (Walgreens at Josey & Valley View)
I saw you on Saturday night at Walgreens. I was a few people behind you in line. You were buying a pack of Marlboro No. 27. I'm not often stunned into silence when I see a beautiful woman, but you managed to do that to me. The first thing that I noticed (after catching a glimpse of your face) were the boots; black boots with black jeans tucked into them. You had on a tight blue hoodie. I noticed your chipped fingernail polish as you dug in your purse for the $20 bill you handed the cashier. Even your voice made my pulse quicken, as I stood there trying to think of some way to engage you in conversation. After you paid for your smokes and exited the store, I finished my transaction and hurried out to try and catch another glimpse of you. What I did not expect was to find you standing right in front of the door, helmet in hand, getting on your motorcycle! I only had a second before you started up your motorcycle and roared off into the night, so I stammered and blurted out…
If this is you and you remember what I said, or if you know this girl, please reply to me.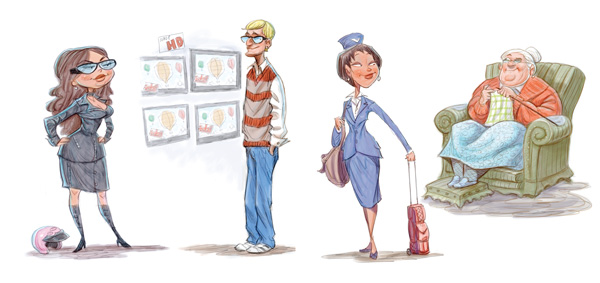 Courthouse Monday and Tuesday, m4m, 28 (Dallas)
You were the cute Latin dude in suit and tie that came into the courtroom while trial was going on. I was in the jury box. We caught each other's eye a couple of times. I think you're hot. Maybe we can grab a drink. Let me know what the trial was about.
Szechuan Buffet White Rock, m4m, 52 (Dallas)
Man with the book. You made my heart go pitter patter.
Hope To See You Again at Chipotle, w4w, 23 (Arlington)
You work at the Chipotle on North Collins. You were the very pretty black girl at the register on Friday. I came in carrying my daughter and beelined straight to the restrooms to change her. You and I smiled and spoke, a courtesy really. The standard "walk in and greet." When I came back, I got in line with my boyfriend to order. Upon getting to you, I noticed just how pretty you really were. You tried to get my daughter to talk to you, but she was too busy trying to see what was sizzling behind the servers. You and I made eye contact a couple of times, and I can't help but wonder if you and I are supposed to be friends that lucky day. I sure think so. =)
Hot Benbrook Cop, m4m, 32 (76116)
You were involved in the search for the bank robber today. You and a female officer woke me from a nap to ask me questions about a painter working at my house. You both came in and asked some questions and looked around. I was out of it and all I could think about was you handcuffing me and having your way with me!! If by some miracle you read this, tell me what street I live on, and we can go from there.
Tatted Stripper, m4w, 25 (The Clubhouse)
I was the DJ you gave lap dances to tonight. Haven't just sat and talked with a girl like that in a long time. I know it's a long shot, but maybe you will read this. Or maybe somebody out there knows how I can contact you.
AT&T Climbing a Pole, m4m (Deep Ellum)
You were working on a telephone pole off of Commerce and Willow. Tall, good-looking man. I was walking my dog. Let me know what I was wearing and what kind of dog.
Sizzled Like Bacon, m4w, 23 (Palm Beach Tan on Preston Rd.)
I will always hate myself for not getting your name. I was walking in front of Palm Beach Tan and held the door for you when you came out. Okay, I wasn't so much walking by as waiting at the bus stop down the block, but I saw you through the window and just couldn't pass up the opportunity to talk to you. It was totally worth running across four lanes of traffic, and I told you so, too. I have to admit, I fell in love with you from the other side of that glass. You made a joke to whoever you were talking on the phone that your skin "sizzled like bacon" while you were in the tanning bed, but when you made eye contact with me, I think the connection between us was what really sizzled like bacon. I don't even blame you for grabbing your pepper spray when I followed you to your car. I was just so nervous about talking to you that I couldn't think of the right thing to say. That's why I was just yelling the word "bacon" over and over. I'm such an idiot.
And now I don't even know your name. But if you read this, please, PLEASE respond. We were meant to be together.
Right There Lying Next to You, m4w, 36 (Your Place)
Night after night we lie there, like a standoff. You not touching me, me not touching you. It's sad we're to that point.
Four of the last five times we made love, I crossed the line and broke the standoff so that we could rekindle our sex life of old. I really wish you would touch me, kiss me, and cross that line for me. Show me you need me, too. I need you more than you will ever know. Lately you've made me feel so unwanted. Could it be you don't want me anymore?
My heart truly breaks when you disregard my sexual advances. I need you! Love isn't right without passionate sex!
Our Daughters Play Soccer Together, m4w (Plano)
Our daughters play soccer together on a purple team. We just had our end-of-the-season party this past Saturday. I am very interested!
UTD Cigarette, m4m, 20 (Dallas)
I have never done this, but I'm kicking myself for not getting your number. I was wearing a fur coat that you said was "very David Bowie," and we talked about literature. You graduated with a literary degree and are back to take engineering classes. Would love to get a drink or coffee, not expecting anything. Just thought you seemed like a cool guy.
Then again, you are a well-educated, charming dude, so I doubt you check out Craigslist missed connections anyway.
Get the FrontRow Newsletter
Get a front row seat to the best shows, arts, and things to do across North Texas. Never miss a beat.