Piermarini Boutique
John Piermarini was only 19 when he opened this year-old boutique nestled in the State-Thomas neighborhood. It's accessible but tucked away (just like he wanted) and stocks a slew of under-the-radar designers, which he rotates regularly. "I do a one-size run of everything," Piermarini says. "One small, one medium, one large; and once it's gone, it's gone." Expect basics with a twist, like Moods of Norway blazers in colorful prints for him ($300 to $400), Hyden Yoo structured dresses for her ($200 to $350), and Won Hundred denim for both ($200 to $400). Piermarini kicked off his fashion career doing behind-the-scenes work for Abi Ferrin, so it's no surprise that he carries her line of slinky dresses and rompers. What is a surprise is the ballet-colored row of Abi & John tank tops and slips that mark Piermarini's first design collaboration with his mentor.

Trousseau of Dallas
Lingerie shouldn't be left to Victoria's Secret or department stores. Put your nearest and dearest garments into the capable hands of Trousseau of Dallas owner Nasrin Hormozi, who offers a personal shopping experience for ladies from sizes 30A to 42G. This elegant niche boutique is the most fashion-forward in the city and carries everyday bras, bras for "play," swimwear, and under-there accessories like slips, bustiers, and bridal garters. Expect to find the latest collections from what underwear connoisseurs know as the best brands in the biz: luxurious La Perla ($40 to $600), avant-garde Damaris ($120 to $180), lacy Christies ($120 to $350), and beloved Simone Perele ($40 to $100). Hormozi makes what could be an uncomfortable experience feel as simple as shopping for shoes. And she won't let you walk out of the store with something that doesn't fit or flatter. Promise.
Bloom
You follow the popular fashion blog Kendi Everyday by Kendi Skeen. You'd kill for her fashion sense. You envy her eye for style. You think: if only I could raid her closet. Well, now you can. Sort of. Skeen's boutique, Bloom, which opened last September in McKinney, is stocked with clothing that is 100 percent Skeen. Everything in the store could have been pulled straight off her blog. (She even says she'd wear anything in it.) Skeen describes her style, and that of the store, as "classic with a little bit of quirk." Think tank tops with sheer panels and ruffled hems ($36), monochromatic polka-dot blouses ($58), and accordion-pleated dresses ($68). Bloom's racks are filled with versatile garments for the everyday woman as well as sophisticated handbags, colorful jewelry, and funky belts. Skeen chooses items that "will easily integrate into any wardrobe or help jump-start a journey to finding personal style." .

HD's Clothing Company Men's Store
HD's Clothing Company began in 1981 with a poolside handshake between husband and wife Vicki and Harry DeMarco as they celebrated their first wedding anniversary at The Mansion on Turtle Creek. Six weeks later, after a whirlwind design idea trip to Tokyo, they opened the boutique. Eventually, the one store was separated into two, men's and women's. Today, HD's men's store is a beacon of light for guys seeking edgy clothing with details like embellished cuffs and plaid elbow patches. Snag Diesel jeans and t-shirts, and patterned dress shirts. And because HD's carries only four to six of each item, there's little risk of him being caught in the same graphic sweater as your sister's boyfriend. The DeMarcos travel to Europe five times per year in search of pieces that meet their out-of-the-box criteria and provide clients with the latest cutting-edge looks.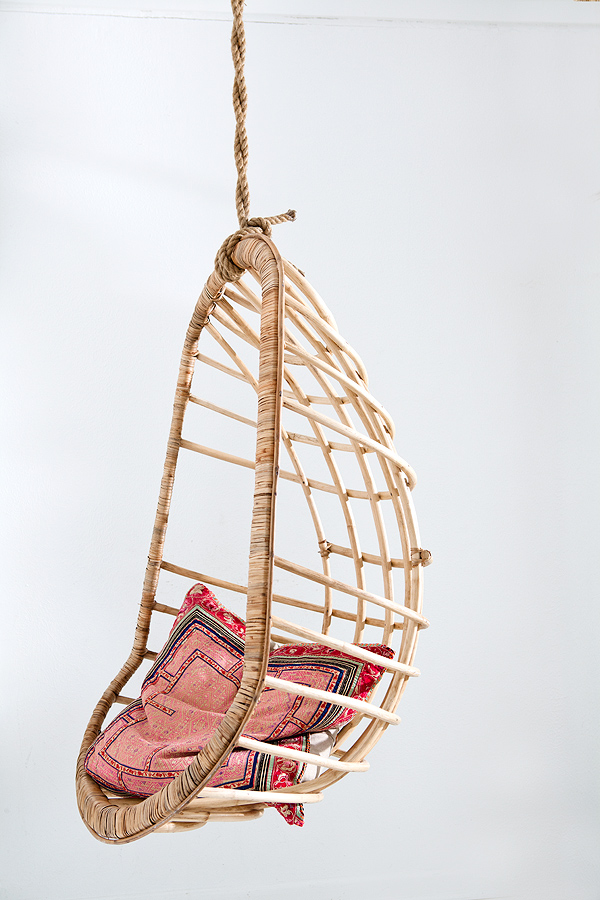 REUSE Jeans
If you've never tried on five pairs of jeans and loved them all, then you haven't been to REUSE. The ecofriendly denim brand, originally sold only in specialty stores, is now available at a new retail venue. And, no, "REUSE" does not mean previously worn. It stands for "Recycle. Environment. U. Save. Earth." Founder George Powell originally came up with the idea of repurposing the waste created by garment companies while dropping off items at a recycling plant. Now discarded pieces of textile are shredded into raw cotton, mixed with a splash of spandex, and utilized to make all of the REUSE denim products. The über-comfortable jeans come in a wide variety of colors and styles, with a set price for women's ($90) and men's ($125). The company's in-house designer also creates jackets and vests ($75), seasonal items like shorts ($50), and handbags and accessories ($35 to $125).
Sample This
With a background in the retail business, Judy Siler was aware that most clothing designers make samples of their latest styles to entice prospective buyers and often sell those pieces to sample stores afterward. Knowing that women in Dallas love to shop, especially for one-of-a-kind items at a discount, Siler opened Sample This just over a year ago. The boutique houses hundreds of everyday pieces like tie-dyed tanks, drapey sweaters, embellished tops, casual dresses, and comfy sweats all purchased from Los Angeles designers. New products are added biweekly, so it's rarely the same store twice. Almost nothing is more than $100—but there is one catch. Because these are samples, they go up to only size 8. Siler's newest endeavor has been to open the store for private parties. Food can be brought in to serve to guests as they shop the night away.
Get our weekly recap
Brings new meaning to the phrase Sunday Funday. No spam, ever.