Friends from Dallas can't believe the trip to my house takes only half an hour. The journey seems longer, I guess, because you drive by so much to get here: a prison, a speed trap, India, three purveyors of fireworks (Buy One Get One Free!), numerous ruminants, corn and cotton fields dotted with double-wides, and hidden gangs of coyotes and feral hogs that begin to stir at twilight.
My no-stoplight rural flyspeck is called Bristol, but my address is Ennis. Water comes from Rockett, and school taxes go to Palmer. The closest settlement of any size—it has a new Jack in the Box and an old DQ—is friendly Ferris, where uniformed highway greeters ask for your license and proof of insurance. Bristol occupies a lonely no-man's land, in other words, but it's perfect for those of us who like to be or who have to be alone with our thoughts. Our population is about 300.
When I moved here from the Dallas burbs 16 years ago, I enjoyed poking around a collapsed sharecropper's shack on one side of my property. There I found soft drink bottles from obscure or defunct companies—Lingo, Mason's Root Beer, Grapette—and dropped rocks on the big snake writhing at the bottom of the nearby well. I eventually gave the best weathered boards from the hut to a friend who used them for atmosphere in his Tex-Mex restaurant, then, with child safety in mind, I burned the rest of the ruin and filled in the well.
The un-air-conditioned sharecropper's life was unimaginably hard, but at least this town was busy. Bristol had a post office, a bank, and three giant machines separating the seeds from locally grown bolls. One cotton gin remains, a twisted, rusting hulk on aptly named Old Gin Road. On the high ground next to my house was a whorehouse. "That's why they called your street Sugar Ridge," more than one old-timer has told me. But only one notable building from the old days survives, a redbrick box of a K–12 school that we use for voting and for a Thanksgiving Day potluck. My neighbors come as they are on the fourth Thursday of November, which often means bib overalls and a gimme cap. After pushing back from a piece of pumpkin or pecan pie, we play bingo and bid on homemade quilts, with all proceeds devoted to the Bristol Cemetery Association. "Born here, probably gonna die here," a lot of locals say, and plainly they mean it.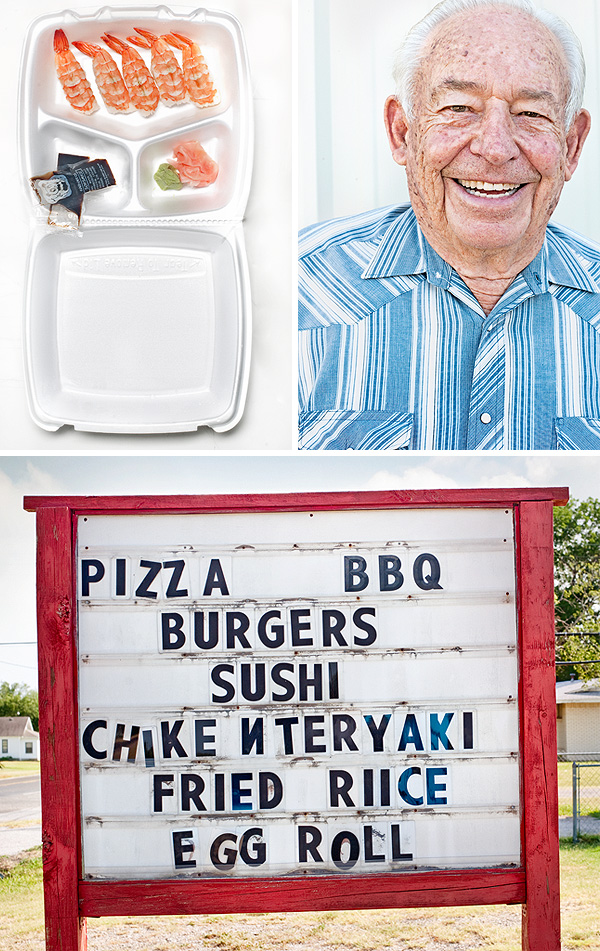 Amidst this Gothic mix of memory and decay, rays of energy penetrate. Like generations before him—his family has been here since just after the Civil War—cattleman Daniel Sparkman must feed and move the stock and fix the fences in all kinds of weather. Farming is mechanized now, of course, but still requires long hours on the tractor. Some of us commute to jobs in Dallas; I commute there for yoga, groceries, and camaraderie. My neighbors are industrious, and our interactions are mostly purposeful. I've netted fish in a pond about to be drained; rounded up wandering livestock, mostly donkeys; and in the two field castrations in which I took part, I helped by looking sympathetically at the newly gelded horses.
But it's not all farm and field here. For about a month each spring, legions of bikers, bicyclists, tour buses, and cars transform Bristol from bucolic to busy. Sometimes our guests park in the middle of the street, as if this were a wildlife park. Why the crowds? Wildflowers. From aggressive plantings over the years of Indian paintbrush, evening primrose, and the capo dei capi of Scenic Texas, bluebonnets, our fields and roadsides become cobalt blue with dots of pink and white and sunburst. Cows don't eat the blooms, and people don't pick them because they really don't work in a vase. Although we've got the bluebonnets, the Bluebonnet Trails festival takes place in Ennis, and the shops there enjoy the uptick in tchotchke sales. The situation annoys me a little. When I talk about mooning the tour buses and photographers and plein-air painters, I'm usually drinking and only joking.
We have one retail establishment, a sun-blasted metal building with two decommissioned gas pumps out front. Inside the Bristol General Store are things you'd expect—milk, soda, cereal—and two things you'd never expect. They are, in order: the Han family, late of Korea, and, Thursday through Sunday only, really good sushi. Sushi! That we country bumpkins can enjoy artfully arranged cold rice and raw fish without driving for an hour seems miraculous.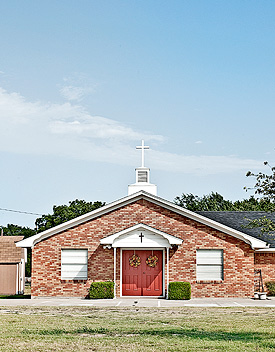 "My father learned to make sushi in Korea," explains Isaac, as his parents, Sang-bok (his American name is Paul) and Jeong (Rachel), nod. "He worked at Star Sushi in Plano. Someone at our church [Dallas Korean Central United Methodist] told us about this place, and we came here three and a half years ago." On the wall by the window behind the counter is a Bible passage written in Hangul characters. It is from Thessalonians, Chapter 5: "Rejoice always, pray continually, give thanks in all circumstances." Amen. I'll have the California roll.
An equally unlikely enterprise sprung up just months ago. Down-the-street neighbors Michele and Don Andrews have always had a smile on their faces, and now I know why. At Christmas in 2008, someone gave Michele, who has a school for dental assistants and massage therapists, a winemaking kit. She and Don, a service tech for Verizon in Garland, enjoyed the process and the product. In the ensuing years, they bought about a hundred more kits, then a 5-gallon vat, then a 100-gallon, and now a 300. Bulk juice arrived, they repurposed their barn into a tasting room, and now we have the Sugar Ridge Winery, a Bristol institution since April 2011.
"Try this," Michele says, pouring a couple of fingers of Little Green Apple. "It's like Jolly Ranchers—with a kick." It is and it does.
Michele and Don are anything-goes winemakers, blending this and that into Sunshine Lemon, Ridge Red, and Bristol Blush. They have a theory that the rural Texas fondness for sweet tea and jalapeños will translate into sales of fruity blends and peppery wines such as Tempranillo. Maybe. And maybe the four licensed masseuses on call at the winery will revolutionize tasting rooms from here to Sonoma.
Bristol is gentrifying in places—a newbie has welded decorative metal balls onto his fence posts, a perfect look for Plano—but this cruel sharecropper country 15 minutes from the nearest Starbucks will remain too remote for most people. On a clear night from my house on a hill 28 miles south of the city, the green and blue neon of Dallas stands out like a beacon. I can see you, but you can't see me. That's the way I like it.
Write to [email protected].
Get our weekly recap
Brings new meaning to the phrase Sunday Funday. No spam, ever.