Best Indian Restaurant
Madras Pavilion
Hidden in a faceless shopping plaza, Madras Pavilion is where Dallas' Indian expats gather to eat. So much so that Anglos will most likely find themselves in the minority. Carnivores take note: even though the menu is vegetarian (and kosher), the entrées won't leave you wanting. The $34 five-course chef's dinner for two, with its low price and high-flying levels of turmeric, chili, and cardamom, will make you a believer in life after meat.

Readers' Pick: India Palace

Best Sandwich Shop
Gio's Cafe & New York Deli
Moment of silence, please, for Gio's hot Italian sausage with grilled peppers and onions. Not only is the sausage served on a roll of exceptional flavor, density, and softness, but for a mere $8.99 you receive not one, but two sausages and a side of zippy coleslaw or potato salad. Pair this with an order of matzo ball soup and a side of half-sour pickles and you'll swear you're noshing on the Upper West Side.

Readers' Pick: Jimmy's Food Store

Best Barbecue
Pecan Lodge Catering
Pecan Lodge doesn't have the usual down-and-dirty, funky-joint feel that generally comes with the best barbecue. But any of the meat, sausage, and ribs pulled from its mesquite-burning smoker named Lurleen will provide a religious experience for your taste buds. Owners Justin and Diane Fourton have earned a cult following that doesn't go just for the deep-smoked brisket or the glazed ribs; they wait in line for the off-the-menu burnt ends.

Readers' Pick: Sonny Bryan's Smokehouse


Best Wine Bar
Veritas Wine Room
Owners Brooks and Bradley Anderson—brothers, lawyers, and wine enthusiasts—keep the vibe casual, focusing on small-production West Coast and old-world wines with prices that range from $7 to $15 per glass. Make a night of it, and order Mozzarella Company and Lucky Layla Farms cheeses, country pork pâté from the Grape, and Wiseman House chocolates from Hico, Texas. The wine and food might be serious, but Veritas is a fun-loving family affair. Wine snobs need not apply.
Readers' Pick: Crú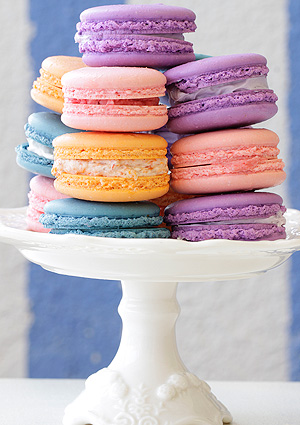 Best Bakery for Sweets

Rush Patisserie
Samantha Rush's tiny Oak Cliff bakery is as sweet and precious as the jewel-toned macaroons she bakes. It's no wonder. The pastry chef is a graduate of Paris' Le Cordon Bleu, and that French training is apparent in her sweet creations, including eclairs, tarts, and the flakiest croissants we've found in Dallas. But our favorite find is Rush's "uncupcake": a cupcake baked inside a cute glass jar in tempting flavors such as lemon crunch, caramel macchiato, and a decadent chocolate ganache.
Readers' Pick: La Duni


Best Thai Restaurant
Royal Thai
There are groovier and grittier places to get the hot, sour, sweet, and salty flavors of a Thai food fix. But Royal Thai offers a truly royal Thai dining experience. The decor, the dress of the staff, and the quality of the food combine to create the genuine charm and hospitality found in quality restaurants in Thailand. The menu includes exotic selections such as the sumptuous green curry gaeng keow wan and common street food items such as steamed shrimp, pork, and water chestnut dumplings. The only thing missing is the ringing of 1,000 bicycle bells as you make your way across the parking lot to your car.

Readers' Pick: Royal Thai


Best Coffeehouse
Crooked Tree Coffeehouse
Yes, Oddfellows has better coffee. Of course, it does. It has a $24,000, Italian-made espresso machine, one of only four such gadgets in the United States. But we'd still rather curl up on one of Crooked Tree's old couches with its more-than-fine java (some of which hails from Oak Cliff Coffee Roasters).
Readers' Pick: Pearl Cup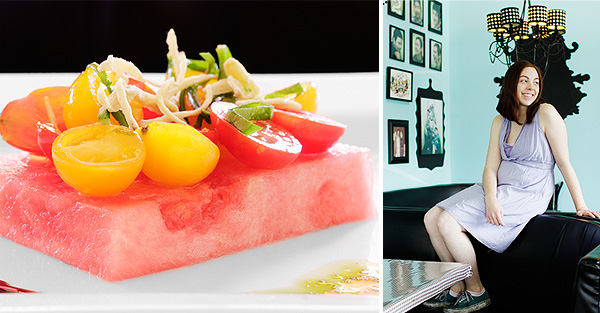 Best French Restaurant
Cadot
Once upon a time, Dallas had a great French restaurant in every neighborhood. Today, not even the prestigious French Room serves French food. However, chef Jean-Marie Cadot remains true to his deep Gallic roots. His great-great-grandfather, who opened Le Boeuf á la Mode in 1800 in Versailles, would be proud to step into Cadot's cozy spot in North Dallas, where traditional coq au vin and duck terrine with pistachios and truffles still rule.
Readers' Pick: Toulouse Cafe and Bar


Best Vegetarian
Spiral Diner & Bakery
You can get a better veggie burger elsewhere, but you are not going to Spiral for that, or at least you shouldn't be. You go to the North Oak Cliff diner and bakery (and don't forget the latter) because it's one of the few places in Dallas where vegetarians and vegans aren't limited to a veggie burger or a salad. Our favorites are the sandwiches (specifically The Mitch tofu club, with fake bacon and vegan mayonnaise), but everything on its comfort-food-based menu is worth a try. Except the veggie burger.
Readers' Pick: Bliss Raw Cafe & Elixir Bar

Best French Fries
Neighborhood Services
French fries should be firm, stiff, and crispy. Nick Badovinus understands the French fry and goes to great lengths to produce the best. His secret? He cures Idaho russets at 50 degrees for 30 days. The night before they face the fryer, he soaks them in ice water. Once they are rinsed and blanched at 300 degrees for 90 seconds, he chills them until they are fried to order at 375 degrees and seasoned with red clay Hawaiian sea salt. Take that, McDonald's.

Readers' Pick: Burger House

Best Burger
Maple and Motor
We don't mind eating the mighty burgers at Wingfield's on the hood of our car, but when we require a seat and a blast of AC, we head to Maple and Motor. The half-pound burgers made with ground brisket and chuck are griddled to a perfect pink center. Omnipresent and sometimes grouchy owner Jack Perkins prefers to serve them with mustard but offers toppings such as homemade chili, grilled jalapeños, bacon, or a fried egg.
Readers' Pick: Twisted Root Burger Co.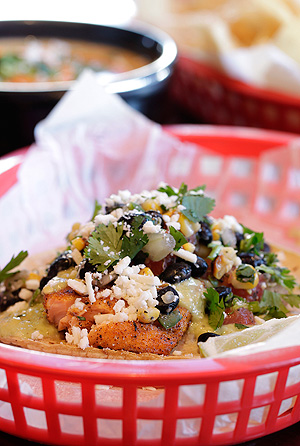 Best Taco Joint
Torchy's Tacos
Torchy's constructs the highest-quality designer tacos in Dallas. Our favorites include The Democrat, a mixture of slow-simmered shredded beef, avocado, onion, queso fresco, and feta cheese double-wrapped in corn tortillas, and The Dirty Sanchez, a breakfast taco of eggs, guacamole, poblano pepper, and Jack and cheddar cheeses. Order the latter and pray your children don't know how to access the Urban Dictionary online.

Readers' Pick: Fuzzy's Taco Shop

Best Chinese Restaurant
Yao Fuzi
We've tried to find a better Chinese restaurant but have failed, probably because this family-run Shanghainese spot in Plano keeps getting better. Adventurous diners can ask chef Alex Yao or his son Chris to create exotic dishes, while less daring diners can choose the crunchy but tender braised pork with baby bok choy or Shanghai-style lobster. Don't be afraid to try xiao long bao. In English, they're harmless, yet delicious, soup dumplings.
Readers' Pick: Royal China

Best Chocolatier
Dude, Sweet Chocolate
Chef/chocolatier Katherine Clapner has cornered the market on chubby nuts. Think hazelnuts, macadamias, soy nuts, and almonds candied, salted, and smothered in white and dark chocolates and powdered sugar. On the weekends she rolls out mad scientist flavors as tame as chocolate and coconut, and as inspired as chicory, white chocolate and pear, and curry caramel.
Readers' Pick: Dude, Sweet Chocolate

Best Fish Market
TJ's Seafood Market
TJ's buys directly from suppliers, a move that takes out the middleman and gives customers a fresher product. Plus, one member of the Alexis family or a culinary-trained salesperson is always on hand to offer cooking tips.
Readers' Pick: Central Market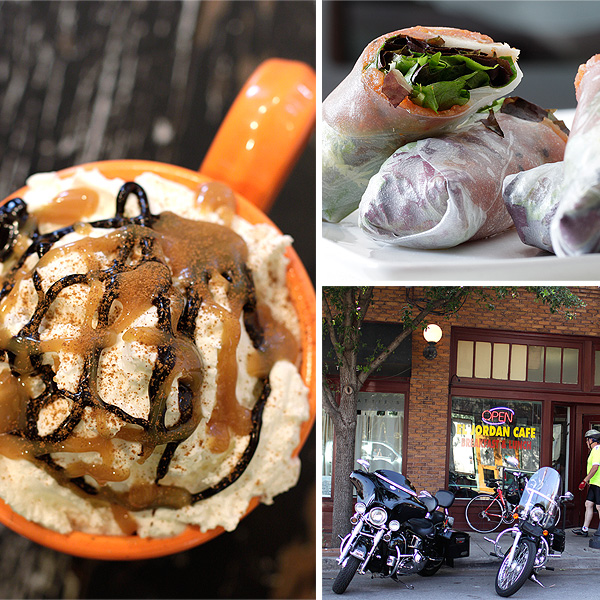 Best Tex-Mex
El Jordan
Long before breakfast tacos were a trend, this tiny 15-table mom-and-pop spot in Bishop Arts had early-morning customers lined out the door for its homemade tortillas filled with combinations of eggs, bacon, chorizo, and vegetables. Bishop Arts has grown up around El Jordan. Regulars come from as far away as Plano for pure, old-fashioned Tex-Mex served in humble surroundings. Wean yourself off designer enchiladas and chow down on El Jordan's version: thick chili con carne-covered tortillas filled with cheddar cheese and chopped raw onion.
Readers' Pick: El Fenix

Best Margarita
Komali
Take one silver cocktail shaker, add a dollop of fresh tamarind purée, a quick squirt of Cointreau, and a gentle spray of fresh lime juice. Cover with a generous ounce and a half of Casa Noble reposado tequila and a scoop of cubed ice. Shake it hard. Dip the rim of a stout, stemless martini glass into a mixture of chile piquin and salt. If this combination of sweet, sour, hot, cold, and citrus was served at the United Nations, it could pave the way for world peace.
Readers' Pick: El Fenix

Best Ice Cream/Gelato
Paciugo
We've eaten gelato all over Italy, and, though the views were better, the frozen concoctions made by Paciugo are as good as any we've sampled abroad. Its dedication to unique and new flavors shines through with specialty blends such as acacia honey cajeta, organic maple caramelized bacon, and Guinness Irish Stout gelato. You won't find those in Siena. Yet.

Readers' Pick: Paciugo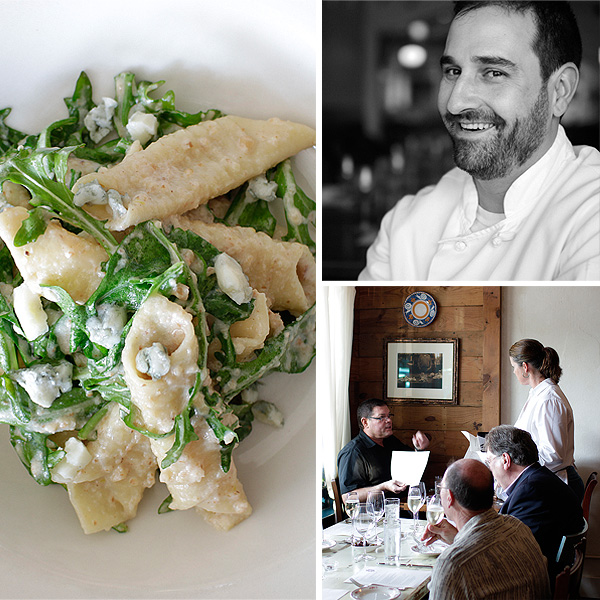 Best Chef
, David Uygur
Best Italian Restaurant
Lucia
Other than Julian Barsotti's Nonna, most Dallas Italian restaurants serve mostly marinara dishes. Lucia's Italian is not of the bogus red-sauce variety; it is a personal expression of chef David Uygur. In less than a year, Uygur's small 36-seat restaurant in the Bishop Arts District has captured the hearts and stomachs of local and national hard-to-please foodies, while drawing mainstream diners to try his Italian-inspired offerings. His handcrafted salumi is the talk of the town. The ever-changing menu takes you to a plate of gnocchi or to a slow-roasted pork belly. And it is artisanal, in that the kitchen makes nearly everything from scratch, from the house "no bake" bread to the pastas to the cured meats and the wondrous n'duja, a rust-colored sausage that's like a super-spicy pâté. No wonder last-minute reservations are impossible to get. Expect to wait at least a month.
Readers' Picks: Kenny Bowers (Kenny's Wood Fired Grill) and Taverna

Best Butcher Shop
Rudolph's Market & Sausage Factory
Special orders have never upset the folks at Rudolph's. They have been filling requests for picky customers since they opened in 1895. Rudolph's offers 21-day dry-aged Prime beef, sweetbreads, house-made jerky and sausages, and smoked products such as turkey and ham. If you're a hunter, you'll be happy to know they'll butcher the bambi you bagged in South Texas.
Readers' Pick: Kuby's Sausage House

Best Patio Dining
Fearing's
Dean Fearing has no rules at Fearing's, and he provides two outdoor areas where you can eat and drink anything he has to offer. Just outside the main dining room is the lushly landscaped Ocaso patio, where each table sits next to a gurgling water feature. In the winter, the nearby Live Oak Bar has a huge wood-burning fireplace surrounded by comfortable couches and oversize chairs. Both areas are connected by a walkway surrounded by cypress and live oak trees. It's a big hunk of outdoor Texas deep in the heart of Uptown.
Readers' Pick: Ozona Grill & Bar

Best Pizza
Cane Rosso
Jay Jerrier's Deep Ellum restaurant is one of only four in the state certified by the Associazione Verace Pizza Napoletana, meaning he makes an authentic Neapolitan pie. Yes, Cavalli (in Irving and McKinney) has the same certification. But Jerrier gets the nod for his house-made mozzarella and his perfect crispy-chewy crust, made possible by a special dough mixer imported from Naples and the first authentic Neapolitan pizza oven in town, one with a low dome that generates the intense heat needed to cook a pie in under two minutes.
Readers' Pick: Campisi's

Best Dessert
Lemon Cake, Del Frisco's
After sampling the dessert menus of 20 high-end steak restaurants in Dallas, the one that stood out high above the fancy crème brulées, the towering souffles, and double-chocolate ganaches was the six-layer lemon cake at Del Frisco's Double Eagle Steakhouse. We would eat this light and airy cake with a zingy sweet and sour buttercream icing for breakfast, lunch, or dinner. Or all three.

Readers' Pick: Sour Cream Apple Pie, Hibiscus

Best Bakery for Bread
Eatzi's
We love the bread at Empire Baking Company, and it usually wins this category with ease. So why Eatzi's this year? Because we were seduced by the new sourdough Italian muffins dredged in corn meal. They are "baked" on a flat-top griddle in a little olive oil and sold in four-packs for $2.99. When warm, these muffins melt in your mouth and soothe your soul.
Readers' Pick: Eatzi's

Best Vietnamese Restaurant
Zander's House
If you have traveled in Vietnam, you will appreciate Zander's House. Once your feast arrives, you will be hard-pressed to believe you are sitting in a restaurant in Plano. The crowd is usually a variety of Vietnamese families celebrating some type of special occasion. Pay attention to the little red peppers beside such dishes as fried fish cakes and the best calamari in Dallas. The latter is grilled and mixed with honey and herbs and served with a spicy ginger fish sauce.

Readers' Pick: Green Papaya

Best Brunch
Smoke
We only wish our dear, sweet, saintly mother could cook like Tim Byres. He blends Deep South breakfast staples with locavore sensibilities. The results are down home and delicious: biscuits and sausage gravy with a Dr Pepper reduction, smoked brisket cornbread hash with green chili rajas, and smoked salmon and collard green eggs Florentine. Add Byres' artisanal house-smoked meats and you have the finest brunch in Dallas. Even Mom would agree.

Readers' Pick: Blue Mesa Grill

Best Cheese Shop
Scardello
There are several things to love about this tiny Oak Lawn cheese shop: more than 150 artisanal and farmstead cheeses cut fresh to order; regular classes like the Cheese 101 for fromage novices; and Scardello's curated selection of gourmet goodies such as jams, charcuterie, and antipasti. But what we love most is that owners Karen and Rich Rogers are cheese freaks and won't let you leave without something new and exciting.

Readers' Pick: Central Market

Best Seafood restaurant
Cafe Pacific
Cafe Pacific moved into Highland Park 31 years ago and has always excelled at serving fine seafood. It's hard to resist the complimentary sweet potato sticks and even more difficult to order something other than house-smoked salmon. But the pecan ball dessert, Helen Corbett's recipe, is a Dallas must-do.
Readers' Pick: Fish City Grill

Best Sushi
Yutaka Sushi Bistro
Owner/chef Yutaka Yamato prepares specials you won't find elsewhere, including Copper River salmon tartar, snapper carpaccio, and whole squid with ginger soy sauce. Two doors down, his Sharaku Sake Lounge has transformed into an izakaya where first-rate sake is paired with skewered bites of grilled and panko-breaded meats.

Readers' Pick: The Blue Fish
Get our weekly recap
Brings new meaning to the phrase Sunday Funday. No spam, ever.