Kristin and Rob McCollum are sitting outside at the Highland Park Village Starbucks, which my wife describes as "magnificent for people watching." They're chatting and laughing with me about how they met—at an improvisational comedy workshop.
"I'm kind of confused," I venture, attempting to turn serious and failing miserably. "Why did you two get divorced?"
I'm not sure what's more ironic—that we're sitting in the heart of the Park Cities, home to some of the most mythically bitter divorces in the Western Hemisphere, or that Rob just told me that now that he and Kristin have split, they're better friends.
What at first seems ironic, though, is actually a growing phenomenon: The process of legally ending marriages in a non-confrontational, openly communicative way has ballooned both nationwide and locally since 2001, when Texas became the first state in the union to adopt a so-called collaborative law statute.
This process is formally called a collaborative divorce. Because all such divorces are handled in private, there's no court record of how many marital splits have been engineered by the collaborative process. There is, however, one telling statistic: In 2001, just a handful of people belonged to the Collaborative Law Institute of Texas, a Dallas-based nonprofit that helps educate the public and professionals about collaborative divorce. Today more than 500 Texans do. In comparison, the Texas institute's global counterpart—the International Academy of Collaborative Professionals—had 3,000 members in 2007.
Still, there seems to be an inherent contradiction here. What is Texas—the land of concealed handguns and redundant mock-Brazilian meat parades—doing leading the way in something as touchy-feely as ending marriages peacefully? And how can old Texas legal dogs—who like their rib-eye bloody and their opposing counsel bloodier—learn to roll over and play nice, and to encourage combative spouses to do the same?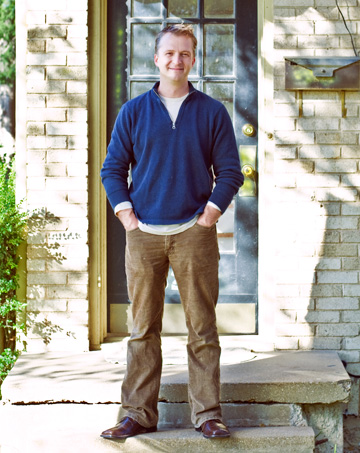 Avenging Angel Redeemed
When it came to being a junkyard dog, family law attorney Janet P. Brumley says, she used to get down and dirty with the best of them. In her book, Divorce Without Disaster, she admits to having had the instinct to protect others all the way back to when she was a child at her school's playground. Back then, Brumley was something akin to an avenging angel.
But in 2001, she came to the realization that all of her avenging might have actually been doing more harm to her clients than good.
"If someone walks into my office, they want to hurt back, and they think it will benefit them," she says. "They think they'll feel better if 845 people know he cheated on her. But they don't. In litigation, we follow all their worst instincts. In collaborative law, we look at the goals."
Texas courts offer three options for couples wishing to split: They can litigate. They can mediate (where a lawyer serves as a go-between and the couple never directly communicates, except through lawyers). Or they can choose collaborative law.
Collaborative law involves lawyers chosen by each side, at least one neutral financial consultant, and one disinterested counselor or mental-health professional. Family law attorney Carla Calabrese says it's important to have these neutral parties involved. Adding people to the process who are working on behalf of both clients equally can help temper the distrust that's present in all divorce proceedings—collaborative or not.
"Most of my cases involve affairs. When you involve an affair, people start distrusting quickly," Calabrese says. "In a collaborative case, we're not fueling the fire."
Each hired hand helps guide the process to a structured conclusion. In this option everyone talks, everyone works in one direction, everyone plays nice. At each "team meeting," each member is supposed to have within eyesight a list of "Expectations of Conduct" to which all participants must adhere. This list includes refraining from discussing the past and only focusing on fixing problems, not the blame.
And here, within the group dynamic, something happens. The outrage that one spouse carries toward the other, for whatever misbehavior they committed, is blunted by the structure of the group and what it's trying to do in bringing about a divorce with the least amount of damage possible.
"Whenever we had our team meetings, it felt like we had people doing all the work for us," says Kristin McCollum, 40. Adds Rob, 38: "I never had to think about whether we were getting screwed."
In litigated divorces, lawyers aggressively fight for their own clients and, if need be, depose schoolteachers, babysitters, and on and on. In collaborative divorces, lawyers remain advocates for their clients while also sticking to the overall goals established in group discussions. Those goals are set early by the spouses, with the guidance of the group. Another contrast is that both sides must share all the information they have with the group.
It's common for lawyers from different firms to team up to form a collaborative practice group. A couple that chooses to hire attorneys that are part of such an alliance may start a step ahead, Calabrese says. They won't have to waste time arguing about the process; the lawyers will have already established a standard procedure.
"You get on the same page in terms of the process, so that you can roll up your sleeves and work on the problems for the couple," she says.
And there's one more advantage, as Flower Mound attorney Phillip M. Herr learned while taking part in a mock collaborative divorce workshop in Brumley's office: lawyers must listen more and speak less like lawyers and more like, well, old softies.
Recently, Herr played the role of an advocate for the male half of a splitting household and, in the process, stumbled over several verbal land mines during the mock proceedings. He used the phrase "custody" when he should have used "living arrangements," for example. Rather than mentioning "child support," Herr should have said "budget" instead. He also referred to his hypothetical client by his title ("Doctor"), instead of by his first name.
The idea, as Brumley explains, is to blunt the edge of some of the legal terms that attorneys lob freely in courthouses without regard to their clients' feelings.
"There probably are lawyers who aren't cut out for collaborative law," says Herr, 37. "I've heard some lawyers say collaborative law is for the lawyers who are tired of going to the courthouse and litigating."
He adds that when it comes to divorce, one flavor does not fit all.
Dallas lawyer Mike McCurley—who handles divorce cases in litigation, mediation and collaboration—concurs. "It's like going to a carpenter who only has a hammer, and they're going to put you into a process that might not be right," says McCurley, who practices at Dallas-based McCurley Orsinger McCurley Nelson & Downing.
As McCurley speaks, something occurs to me: If at least one spouse is mad enough to end the couple's marriage, how can there be a chance that the divorce will involve everyone politely sitting down and chatting?
For one thing, he replies, it's people who want privacy and can work together with a degree of control who mainly seem to opt for collaborative divorce. (Such couples are often highly educated and own or run businesses.)
A major selling point to them is the cooperative structure that collaborative law offers. The scheduled meetings also allow decision-makers to keep their eyes on the ball, versus being hung up in court for days at a time.
And, the dirty laundry stays out of the courthouse.
"You let them know they're secure. They both have, in Texas, a lawyer of their choosing to protect their rights and from anything bad happening," McCurley says. "That's a change in the communication paradigm from the traditional divorce process."
What's more, some lawyers say, it's less likely that a divorce will become a nasty, drawn-out process in collaborative law, compared to what could happen in litigation.
Still, that doesn't mean it's easy with everyone sitting down.
A study by the Phoenix-based International Academy of Collaborative Professionals surveyed lawyers and other professionals involved in 107 collaborative Texas divorces and found the divorces to be "difficult" to "very difficult" 39 percent of the time.
And some cases have no hope of ever being resolved anywhere but a courthouse.
"There are cases that are required to go to court, because they don't fit the collaborative process," Herr says. "There's so much animosity, they need some way to vent their frustration. Collaborative law isn't a panacea, but it's good to have a venue to work these things out privately, rather than airing out their laundry in public."
Considering the Children

Allow me, please, to take a quick personal detour. I can't say I remember much about my parents' divorce, which occurred in the mid-1970s, when divorce really seemed to catch on. At that point collaborative divorce was about 15 years off in Ohio, where we lived.
The split-up was messy, though, like some kind of twisted country song. I was 9, and I thought I was to blame. A sheriff's deputy, complete with a pistol in his holster—I can still see him—showed up at the house and delivered the court papers. I wondered if he was going to arrest or shoot Dad, who fought the divorce.
A few weeks later my sister, Cherie, and I were called into a judge's chambers. I hadn't ever seen a courtroom before, let alone the inside of a judge's office. I recall he wore his black robe when he asked my 11-year-old sister: "Who would you like to live with, your mother or your father?"
"What kind of choice is that?" I wondered to myself, panicking. "Right here, right now, we must both decide who we love more?"
Cherie chose Mom. I stuck with Cherie. My brother Steve, who was 18, avoided the chambers because he was legally an adult.
Within a year we'd moved on to a new home, new friends, and a new school. I was called in to meet the guidance counselor, a courtesy my grade school extended to all its new arrivals. But I had no idea that this policy existed; I just knew I'd been called into a stranger's office again. Did they know my parents divorced?
Shortly after the counselor introduced herself, I started bawling hysterically and couldn't stop. The poor counselor could only look on and hand me Kleenex after Kleenex, and wonder what had happened.
Protecting the kids: that's the big one that often sells divorcing couples on the collaborative process.
In the case of Rob and Kristin, their daughters Lily and Manon were ages 4 and 6 at the time of the divorce a few years ago.
Kristin had decided that marriage didn't suit her. But she didn't want a litigious, messy divorce. She talked about it with a friend of hers, who mentioned the collaborative option.
Rob admits he was surprised by Kristin's request for a divorce, but he wouldn't stand in her way. They just wanted a quick split that would be best for their children and for each other.
Though divorced, they attend church together with their daughters every Sunday. (Kristin still lives with the girls in the family home in Dallas' Old Lake Highlands neighborhood, while Rob is renting in Lakewood.)
The couple shares custody of Lily and Manon every other week, but Kristin still gets to see the girls every morning, as Rob prepares for his relatively new job as a host of Good Morning Texas on WFAA-TV (Channel 8). The children are now 6 and 8 years old and feel fine about things, both Kristin and Rob say.
Because of their willingness to talk, Rob and Kristin have become sort of the Dallas poster children for collaborative divorce. For example, they've spoken to family court lawyers at the Belo Mansion about their experience.
Even so, the notion of a relatively baggage-free divorce truly puzzles me—perhaps because of my own baggage. So I continue to pelt them with uncomfortable questions: Isn't it awkward when you change custody?
"Sure, I miss them sometime," Kristin concedes. "But now, with Rob's new schedule, I get to see them every day."
As part of the collaborative process, the couple worked out an entire parenting plan, dealing with everything from college to piercings to tattoos.
And, if an unexpected issue crops up, Rob and Kristin and their teams have agreed to meet to work it out.
Though one family has ended, you might say, a new one has been formed in a kinder, gentler way than traditional divorce. If this sounds different from a judge dividing everything in half—or calling the kids into his chambers—it is.

Get our weekly recap
Brings new meaning to the phrase Sunday Funday. No spam, ever.