1. Betty Reiter

Chic native Parisian Betty Reiter's Preston Center boutique is known for exceptional customer service and significant European designers who remind us that fashion truly is art.
EXCLUSIVE
Yeohlee

The transplanted Malaysian designer has coined her customer the "urban nomad"—woman with a lifestyle that calls for both practical and psychologically fulfilling clothing. Her designs have earned a permanent place in the Metropolitan Museum of Art. 
Aesthetic: Luxurious fabrics are used to create artfully structured items that move beautifully with the body and have timeless appeal.
Wear the line if … You like to stand out in exquisite clothing and want something other than the usual. 
2. Forty Five Ten

For 10 years this fashion-forward boutique has provided international and local style-setters with the unique pieces they crave from the best designer collections for women, men, and home.
EXCLUSIVE
Victoria Beckham Dresses

The fashion icon and former Spice Girl was extremely particular about which stores carry her namesake dress line. Bergdorf Goodman and three Neiman Marcus locations got the bid, but Forty Five Ten is the only specialty store selected.  
Aesthetic: Slim-fitting, often asymmetrical dresses that are feminine with an edge. Every single dress in Beckham's collection is striking.
Wear the line if … You want to turn heads and you like the frocks you see on Mrs. Becks in the media.
3. Malouf's

This Southlake outpost is the offspring of a family-owned boutique that began in Lubbock in 1949. This location brings Southlake popular brands such as Burberry and Tory Burch.
EXCLUSIVE
The Veronica Beard Collection

Sisters-in-law Veronica Miele Beard and Veronica Swanson Beard (yes, that makes two Veronica Beards) set out to create the perfect daily uniform for women who don't have time to obsess over seasons or trends. The first component is "the jacket," debuting this fall.
Aesthetic: Classic tailored American blazers with versatile interchangeable linings, such as cozy hoodies and cable knits, create one jacket with multiple looks.
Wear the line if … You choose staples over one-season wonders and wear a jacket as often as a bag.
4. Studio Sebastian

A consistent source for chic dresses and separates from designers such as Ports 1961 and See by Chloé, and the most sought-after shoes from brands such as Lanvin.
EXCLUSIVE
Risto
Risto Bimbiloski is a Macedonian-born designer who gained recognition for his originality in knitwear while working for Louis Vuitton. His collections, made in his homeland, give local women a chance to support themselves utilizing a knitting heritage passed down through generations.
Aesthetic: Feather-light sweaters and colorful nature-themed prints. One collection featured lightning-print caftans inspired by a storm he witnessed in Chile.
Wear the line if … You are a fashion-minded modern bohemian who loves layering and saving the planet. 
5. V.O.D.

This intimate boutique brings a mix of emerging and cultivated designers such as Alexander Wang and Vanessa Bruno. The mix also includes one-of-a-kind items and iconic vintage fashions.
EXCLUSIVE
Isabel Marant Ready-To-Wear

Perhaps the current It designer of the fashion world, Isabel Marant has a following accustomed to wait-listed boots and sold-out dresses. A master of that effortless-looking Parisian sex appeal, Marant now has a wildly popular signature boutique in SoHo.
Aesthetic: Casual-cool separates that work together plus rock 'n' roll dresses, cropped leather pants, and a lot of sparkly pieces that will start any party.
Wear the line if … You like the I-just-threw-this-outfit-together-yet-I'm-so-chic style of French women.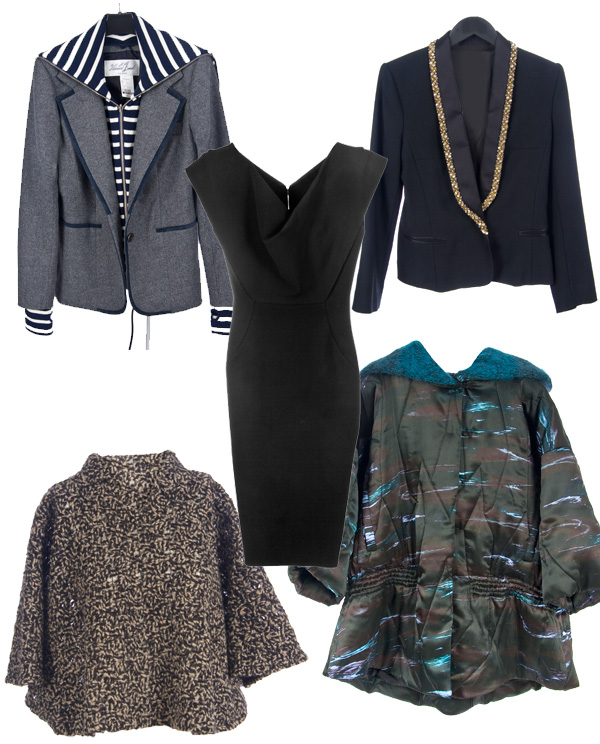 Get the ItList Newsletter
Be the first to know about Dallas' best events, contests, giveaways, and happenings each month.