The Rise of Fashion Photographer Bode Helm
How Bode Helm went from selling 88-cent portraits at Wal-Mart to being the best fashion photographer in Dallas.
Bode Helm's breaking point came in 1996. After 14 years in the photography business, he was making good money. He had his own photo studios and a couple dozen employees. But he'd also just settled a nasty divorce. And at 34 years old, with twin toddler sons, he was tired. Fed up. His job now had less to do with photography—the art he'd first taken interest in as a 12-year-old growing up in rural Arkansas—than it did with sales. He was wasting his time hawking $100 glamour portraits to wannabe models and their mothers in malls around Dallas. So he walked in to work one day and fired all his employees. Then he took two years off. No cameras. No employees. No stress.
After a long stretch of living in low-rent apartments in East Dallas and Mesquite and subsisting on Wendy's drive-thru, Helm settled in Columbus Square in Uptown. With his savings exhausted, he went back to work. This time he turned his attention to the world of fashion photography. He employed the hard sell, dropped in uninvited to modeling agencies and model search firms, asking to photograph their girls.
He had no studio and little equipment so he shot the girls in empty parking garages at night. "They're great, because they're already lit," Helm says. "I didn't have to carry all these lights. I was, like, the garage hopper."
He had to work quickly to avoid getting hassled by security. The constraints forced him to hone a rapid-fire shooting technique and helped define the organic approach that makes every Helm frame feel as though it can barely contain the model's energy, as though the subject might soon start moving, like a painting hanging in Harry Potter's Hogwarts. Harwood Lee, a San Francisco designer and stylist, says, "He can make something out of nothing."
Now, 13 years after nearly giving it all up, Bode Helm is regarded as the best fashion photographer in Dallas. He shoots for Vogue, German Vanity Fair, Erykah Badu, Cadillac, and, yes, D Magazine. Paul Levatino, owner of PL Presents, which oversees marketing and publicity for Badu, began using Helm five years ago. "I would say he's the top for fashion and portraits in Dallas," Levatino says. "I don't use any other photographer."
Brynn Haney Isom, owner of Dallas-based Brynn Creative and producer of The Book for Neiman Marcus, says there are about 50 photographers here producing high-caliber work. She recently tested Helm for The Book, and she says his creativity distinguishes him from the pack.
Nancy Campbell, who owns the Campbell Agency and has supplied talent to the Dallas fashion industry for 20 years, says Helm is as good as anyone working in the country. "He brings life to the picture," she says. "And, of course, he is charming."
It's that charm, as much as his talent and resourcefulness, that comes through in a Helm photograph. On the set, Helm has a wide-eyed intensity, a singularity of purpose, a primal sensuality. You get the feeling at a Bode Helm shoot that something sexual is occurring between the camera and the model. That feeling has given Helm his reputation (both in the studio and in his personal life). Levatino calls it "the Bode aura."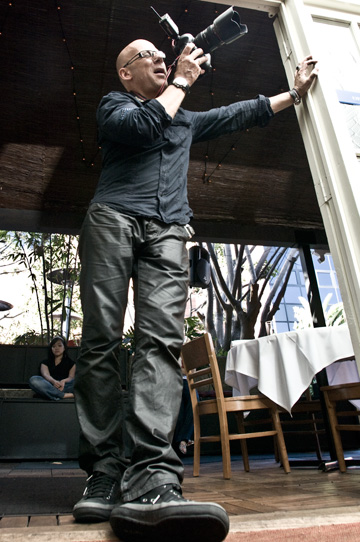 Helm was born on April 7, 1962, at St. Vincent's Hospital in Kansas City, Missouri, to a one-armed bank robber father and a derelict mother. He was sent to St. Joseph's Orphanage in North Little Rock, Arkansas, and, at 6, was adopted by two sisters, Mona and Leah Caradine, who took him to live on their parents' farm outside Haskell, Arkansas. Mona's first contact with Helm came when he was 3, as she was touring the orphanage with a group from work. "They took us in to the babies department, and there was Bode," she says. "He was a very pretty little boy, but he was just as sweet as could be." As soon as she left, she called her sister Leah about adopting him. Leah was skeptical, but that changed once she met him. "He won us over right at the beginning," Leah says.
-Helm's adoptive grandfather had a sorghum mill and a sawmill, and he farmed peanuts, sugarcane, and peas. "I remember shelling peas like crazy. I hated that," Helm says. But life on the farm was far from dull. "We lived right next door to a state hospital, which was really weird. One time, a guy dressed like Peter Pan jumps the fence, and I'm like, 'Hey, Peter Pan just jumped the fence.' And they're like, 'Right.' And sure enough, here comes this crazy man running toward us dressed like Peter Pan. Peas go everywhere. Mona would always give 'em bananas to keep 'em there until the guards got there."
Helm tells his life story the same way he shoots: fast, off the cuff. He speaks in run-on sentences punctuated with "Here's a weird story—" and "This is a funny story—." It's a journey with only a loose chronology as guidance.
On Sundays, Helm says he frequented The Cardinal, a cafe across the street from his mothers' church, where he perfected his foosball game. ("I can whip some ass at foosball," he says.) He also learned to play the guitar as a result of his moms' love for gospel music—and the musicians. He affectionately refers to his moms as "roadies." "They were all in love with Dewayne Allen and all these singers. They still are," he says. "Still old maids. Still chasing."
By the time he was 12, Helm decided he would either become a mechanic or a photographer. The former seemed more likely. In high school, he worked at a machine shop that built racecar motors. His access to engine parts and a healthy dose of testosterone led to a souped-up motor that he housed in a blue '72 Camaro with a white hood scoop and racing stripes. "It was really illegal," he says. "I had pop-up pistons. I got this racing cam. And then I built the thing, and it wouldn't run on regular fuel. I had to go to the airport and, in a 5-gallon bucket, get airplane fuel because the octane had to be so high. Blue flames would shoot out. That's where I got popular at school. Because I had the baddest-ass car."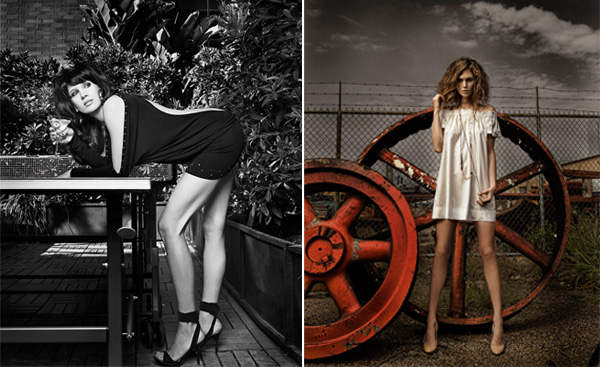 His first foray into photography didn't go as well. On summer break before pursuing a marketing degree at the University of Arkansas at Little Rock, and after an afternoon spent drinking beer, he and a buddy decided to hit up the friend's dad for a job at his photography business. Helm showed up for an interview in cutoff jeans, long hair, and a mustache. The receptionist advised him to return the next day in a suit, and not smelling of alcohol. He did and landed a job in sales. After a rough start, Helm hit his stride. "I went out and I rock and rolled. I blew it out," he says. "I was the first person to run a $100 average out of each customer at a Wal-Mart off an 88-cent 8-by-10."