North Texas loves it some Priuses
A look at who's going green in North Texas.
With help from the folks at the Freeman Auto Report and Map Right, we had a look at which ZIP codes in North Texas have the most Priuses. The registration data ran from 2006 through the first half of 2008. The concentration in East Dallas didn't surprise us, but the numbers in North Dallas and parts of Plano and Richardson did. That dark green island in West Dallas? That's what happens when a car rental agency adds Priuses (Prii?) to its fleet.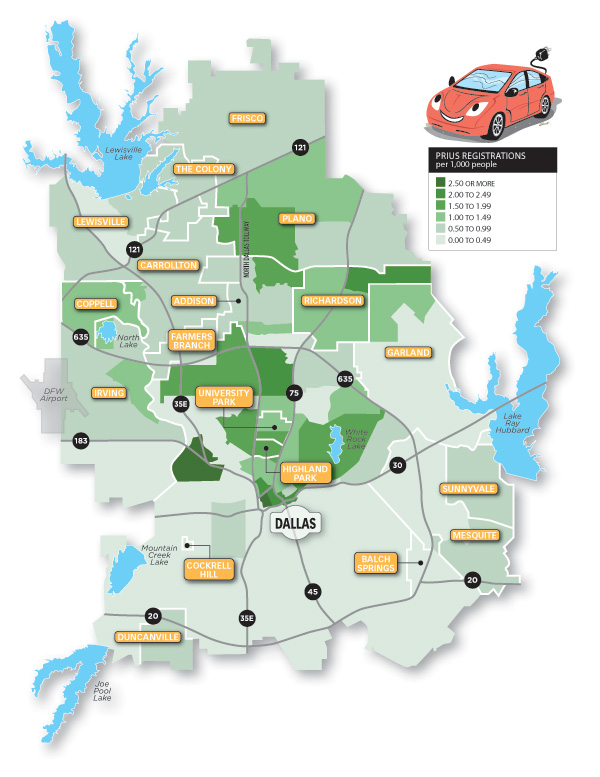 To view a larger image, please click here.