Your battle choosing between public and private is over. Now a new conflict arises: which private school is right for your child? Groups such as the National Association of Independent Schools, Independent Schools Association of the Southwest, and Texas Association of Non-public Schools offer useful material for parents embarking on the selection process. But we've done the homework for you. Here's what you should know before you go any further.

1 // Know where to look. Unlike public schools, your private school selection does not have to be governed by geographic boundaries. Start close to home and then expand your search as your needs and preferences dictate. It's possible you'll find your ideal fit within your community. But, if not, many schools have busing and carpool sign-ups to lessen the strain on commuting students. Some high schools, for example, match younger students with driving-age students in the same neighborhood to create carpools from all over the area. The Texas Association of Non-public Schools (TANS) has an interactive listing on its website where you can sort by city, and each school's address pops up when you move your cursor across the name.

2 // Start now. Admissions offices typically work about a year in advance of actual enrollment. If you're looking into a school that is particularly competitive, it might be wise to make contact even sooner. If admission tests are required, build in extra time to your search to accommodate testing schedules. Schools should have deadlines posted on their websites, or you can pick up a school calendar during your site visit. According to the Independent Schools Association of the Southwest (ISAS), most schools accept applications in December, January, and February, and make admissions decisions in April and May for that fall.

3 // Identify your perfect match. Draw up a list of desirable qualities in order to rate prospective schools on each. The National Association of Independent Schools (NAIS) provides a few simple selections for parents to start with:
Traditional or progressive?
Small or large?
Co-ed or same-sex?
Boarding or day?
Other considerations shouldn't be overlooked: diversity, special needs offerings, and availability of special projects are just a few.
Identifying what is critical to you will help you find the right educational match. For example, some parents choose a private school not for academic reasons, but for moral and religious considerations. Even if you're choosing a school that shares your religious denomination, it's still important to investigate the school's philosophy and how it exercises its affiliation. There might be variations among the Christian schools as to how Christianity is taught and practiced in the classroom.

4 // Check bona fides. Most private institutions are accredited through agencies approved by the Texas Private School Accreditation Commission (TEPSAC). Parents can download a spreadsheet of all the accredited schools in Dallas County, for example, containing schools' contact information, grade ranges, principal names, websites, and accreditations and years of accreditation. Whether a school is accredited can have an impact later, when your child is applying to secondary schools and colleges. Some institutions will not accept transcripts from unaccredited schools. If you are considering a school that lacks accreditation, investigate whether it could affect your child's future educational prospects.

5 // Make your child's needs your priority. The school that you want your child to attend might not be the one that is best suited for him. One of the benefits of a private school education is the ability to find curriculum and teaching styles tailored to each student. So identify your child's unique characteristics and how they might mesh with a school's educational philosophy. Also, seeing how your child responds to a school's environment during the interview and tour can be telling.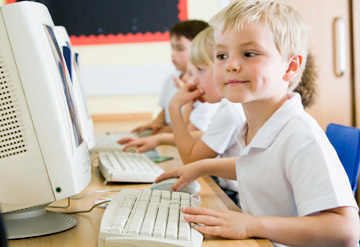 6 //
Know what to ask. Make a list of your questions in order of priority to make sure you don't leave anything out when you visit each campus. Here are some sample questions to help get you started:
What are the students-to-teacher ratios? What are the requirements for admission? How much is tuition? What are your financing options? What is the academic philosophy? What is the learning environment like? What are the demographics of the student body? What types of learning experiences are available (e.g., field trips, labs, hands-on projects)? When are the application deadlines? What is the school calendar like? Do they offer after-school and summer programs? What are the teacher requirements? How many of them have advanced degrees?
You should have additional questions prepared for high school-level meetings, including:
What are the graduation requirements? What is the level of college counseling available? Where have past graduates gone on to attend college? What is the graduation rate? What are the average scores of students' college entrance tests (SAT, ACT, etc.)? Does the school offer classes that can be applied toward college credit?

7 // Do your due diligence. Interviews with school administrators are going to be crucial in determining whether a school is right for your child, but, in addition to consulting with school employees, it's wise to mine other sources for information. Seek out parents who have children enrolled or previously enrolled at the school. They will be able to provide real-world answers to lingering questions about the school's academic style and level of rigor. Also, poll people who are familiar with the school—private school consultants, other teachers, and alumni. Each will bring a different point of view, providing you a global perspective when making your decision.

8 // Prepare your child. Remember, it's a two-way street. Just as you will be evaluating whether a school is suitable for your child, the school will be assessing whether your child would be a good addition to its student body. Interviews, evaluation tests, and observation groups (for younger children) are the main methods for a school to determine if a child is well-suited for its curriculum. Keeping your child calm and relaxed during testing will go a long way in helping her stay positive and confident throughout the process. Also, fostering learning at home, through reading and educational activities, establishes a child's comfort level with tackling academic challenges.

9 // Don't be a label snob. A school's name recognition and reputation within the community might play a role in your final choice, but it should only be a small part. It's really going to be your child's performance at the school that will determine what college he gets into, so don't assume that a name is going to guarantee a favorable outcome. Plus, no matter how lauded and well regarded an institution is, it simply might not be the place where your child feels comfortable.

10 // Start saving. Even if you are prepared for the financial burden of tuition, it is still just that: a burden. Annual tuition ranges from about $3,000 for early childhood programs to $20,000 for secondary grades. Most schools offer some form of financial aid and/or tuition scholarships, and you can explore the financing options when you go in for your interview or online. You'll want to be mindful of ancillary expenses such as uniforms, laptops, books, and supplies when determining a cost per year.

Go to www.dmagazine.com for more educational resources.
Point, Click, Learn: Online resources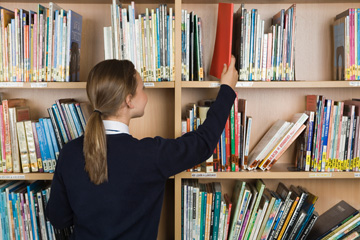 National Association of Independent Schools,
www.nais.org
NAIS has approximately 1,300 member schools and associations across the United States. Its website is a useful resource for finding information relating to financial aid, statistics, publications and conferences, member schools, and more. It also has a Parents' Guide with links for choosing the right school, financing a private school education, and assistance with the application process.

Independent Schools Association of the Southwest, www.isasw.org
ISAS is a group whose membership is limited to schools in the Southwest, including Texas. The website has a member directory that allows you to search schools by city, state, enrollment, gender, and type. A detailed FAQ section contains helpful information for parents.

Texas Private School Accreditation Commission, www.tepsac.org
TEPSAC is an agency that monitors and approves the accreditation agencies of non-public schools in Texas. Its website has a searchable list of state-accredited private schools. The site also contains TEPSAC's policy book.

Texas Association of Non-public Schools, www.abouttans.org
TANS is a private school advocacy organization that seeks to protect the rights of Texas private schools and their access to resources. The website has a list of member schools as well as information on accreditation and news updates about the organization's work.
Get our weekly recap
Brings new meaning to the phrase Sunday Funday. No spam, ever.