Loudoun County, Virginia
Rustic charm, beautiful views, great shopping, and wineries galore make a visit to this D.C. neighbor an unforgettable escape.
POLITICS IN YOUR REAR VIEW: Located in the foothills of the Blue Ridge Mountains in Northern Virginia, just 35 miles west of Washington, D.C., Loudoun County is home to seven towns and 11 villages and communities. Historic Leesburg is the county seat and boasts a lively town square lined with plenty of locally owned restaurants and shops, perfect for afternoon eating and strolling. YOUR COUNTY SEAT: The Lansdowne Resort, occupying 500 acres of green countryside near Leesburg, is a good spot to call home base. The recently renovated rooms are plush and colorful, and the soothing new Spa Minerale is a first-rate place to get pampered. During the summer months, foodies shouldn't miss the enlightening herb and wine pairing in the sunny English garden, hosted by resort sommelier Mary Watson. While participants watch, Watson plucks herbs such as lemon basil and dill out of the ground to taste with glasses of wine, each complementing the plants. ULTRA LOCAL: For dinner, venture to Beverly Morton Billand's Restaurant at Patowmack Farm in nearby Lovettsville. It is a working farm, perched atop a hill overlooking the Potomac River, with a view that can't be beat. The majority of the menu's produce is grown on-site, and only organic and sustainable meats and seafood are used. The experience is as much about the food as it is the idyllic, romantic atmosphere. For dessert, head back to town for a slice of strawberry-rhubarb pie from Mom's Apple Pie in Leesburg. The owners grow their own fruit for their to-die-for baked goods. DAY TRIPPING: Loudoun County's wine country boasts 16 wineries, and it is the largest producer of New World grapes in the state. Breaux Vineyards in Purcellville is one of the most respected producers, and it offers 13 wines for tasting at its Napa Valley-esque estate. Start with a glass of the award-winning Merlot, and don't leave without trying the Alexis, an ice-style dessert wine. Take a bottle and a blanket out for a relaxing picnic on the lush grounds. The cozy Doukénie Winery in Hillsboro sits next to a duck-filled pond, and the covered patio is a pleasant place to linger over a glass of winemaker Sebastien Marquet's Sauvignon Blanc. Owned by the Bazaco family, the winery has a comfortable and welcoming feel, and visitors are advised to sample some of Hope Bazaco's famous baklava. Take a break from drinking with a visit to historic Middleburg, the nation's "horse capital" and the place Jackie and John F. Kennedy used to call their home away from home. Market Salamander, a European-style marketplace full of gourmet meats, cheeses, and wines, is perfect for a quick lunch. Then spend the afternoon browsing Middleburg's unique stores, such as the expansive Fun Shop and the riding gear-filled Journeymen Saddlers. For those craving something sweet, it's easy to find a treat in Middleburg. On Federal Street, try handmade chocolate-dipped marshmallows at Mello Out, or rich "cow puddle" cookies at town favorite The Upper Crust on Pendleton Street. A STEAL OF A DEAL: If bargain shopping is on your agenda, stop by the Leesburg Corner Premium Outlets, where you'll find outlet versions of Barneys New York, Burberry, Juicy Couture, Kate Spade, Saks Fifth Avenue, and more.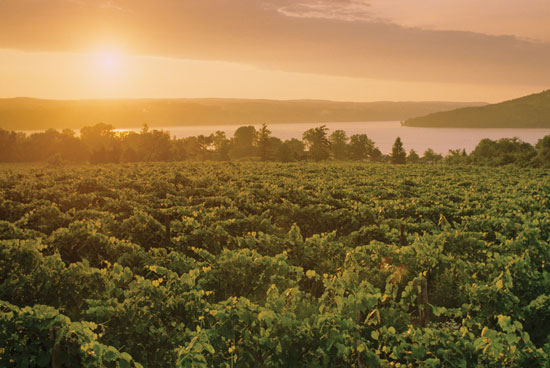 The Land Rover America's Polo Cup
In its second year, the Land Rover America's Polo Cup will be a battle between the American and Italian polo teams, all to benefit the Journey for the Cure Foundation. This is the world's only invitational polo sporting event on an international level, and the event takes place at historic Morven Park, located in Leesburg. This gorgeous property was the home of former Virginia Governor West-moreland Davis.
Virginia resident and winemaker Tareq Salahi founded the match in 2007, and this year the event boasts even more activities than it did in its inception. Saturday's polo match is preceded by a black-tie cocktail party on Friday night, featuring the music of the Gipsy Kings. The next day, in addition to the polo, guests will be treated to a fashion show of Italian and American clothing, a flyover of Navy F-18s, and a culinary competition. After the match, the polo field opens up for seating, and Italian singer Vittorio Grigolo will perform. Later that evening, headlining act Huey Lewis and the News take the stage, and fireworks end the day with a bang. May 9 & 10. americaspolocup.com.
FAST FACTS
The Lansdowne Resort
44050 Woodridge Pkwy.,
Lansdowne, Virginia, 20176
877-509-8400
www.lansdowneresort.com
HOW TO GET THERE
American Airlines (aa.com) and United Airlines (united.com) both offer nonstop service to Washington Dulles International Airport (IAD), the nearest commercial airport to Loudoun County.
The Lansdowne Resort offers shuttle service to and from the airport for $25 each way.
WHAT IT COSTS
Rooms: $179–$349; suites: $309–$1,000.