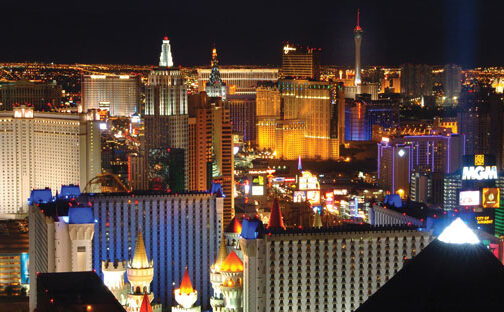 QUEEN OF SIN CITY:
Las Vegas is seen as a boys' playground, a place where men go to recapture their inner bachelor-party planner. If that's your perception of Vegas, you haven't been lately. Because the city has become a go-to destination for luxury travelers the world over, it has sprouted an impressive garden of delights for women looking for a weekend of pampering, shopping, and cocktail-infused fun.
GREAT CAESARS GHOST: Caesars Palace
is still the place to stay, offering the best mix of high-end perks and traditional Vegas kitsch. If you arrive early enough on Friday evening, be sure to park yourself in the casino to be ready to mock the Pussycat Dolls as they stroll through before a night of burlesque at the
Pussycat Dolls Lounge
. Follow that up with some light blackjack (to get your perfunctory gambling out of the way) before checking out the hipster scene at
Pure Nightclub
, one of the hottest dance clubs in town.
PAMPER THYSELF:
Saturday is all about decompressing. Start off with breakfast at
Payard Pâtisserie & Bistro
, where the decor (chandeliers, subtle yellow walls, white banquet tables) meshes well with the delicate pastries and parfaits. Then spend the morning at
Qua Baths & Spa
, where a $45 day pass can get you inside the fitness center, the Roman Baths, the Arctic Ice Room, the Cedar-wood Sauna, the Herbal Steam Room, and more. Try the signature Qua blend in the tea room to cap it off. That afternoon, get ready for your night on the town at
Color
, the new salon by Michael Boychuck. Hollywood designer Faye Resnick helped create this white wonderland. At the Fendi armoire styling stations, you can get the cut, style, mani-pedi, and waxing you need to look your best.
BETTE BIG:
Now that you look fabulous, you need a light dinner and some starter drinks to get you in the party mood. You can find both at the
Bubbles Bar at Restaurant Guy Savoy
, the only restaurant the three-star Michelin chef Savoy runs outside of Paris. There guests can order four "bites" (small servings) from a selection of sumptuous dishes for $40. Afterward, it's time for Vegas-style entertainment, and you've got two choices at Caesars:
Bette Midler's The Showgirl Must Go On
or
Cher at the Colosseum
. Can't go wrong with either big-throated star. For late-night boy-watching (you are in Vegas), head to the aforementioned Pure (next to the poker room and the sports book) to gander at poseurs and flaunt your inner rock-star diva.
OUT AND ABOUT:
Come Sunday, it's time to explore.
Red Rock Casino Resort
and Spa offers mountain biking, kayaking, and hiking, perfect to dust off the late-night cobwebs. Back on the strip, head to the shops at
Via Billagio
to stock up on Hermès, Dior, Armani, Prada, and, our favorite, the antique jewelry at Fred Leighton. If you need one last freshen-up, you and the girls can't go wrong with the two-hour "for the ladies" package at the
Belagio's Spa & Salon
, which includes an aromatherapy massage and a natural hydrotherapy bath.
DINNER AND A SHOW:
A trip to Vegas isn't complete without at least one
Cirque du Soleil
viewing, so be sure to see the lavish O. For a late-night meal, it's time to splurge, so head to the
Rio All-Suite Hotel & Casino
and try the meatballs (or any other dish) at the loud, proud, delicious
Cafe Martorano
. Don't worry about the calories. What you eat in Vegas stays in Vegas.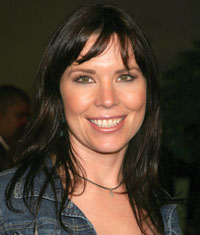 Because Playing With Men Is Overrated

Some of the world's top female poker players, like Annie Duke and Jennifer Harman, complain that there shouldn't be a ladies no-limit championship, because women are just as good as men and don't need a separate female-only event. And they're probably right, but guess what? You're not a pro!

So you should put those legitimate objections aside and enter the Ladies No-Limit Hold 'em World Championship, which runs for three days at the Rio All-Suite Hotel & Casino beginning June 8. (The World Series of Poker, commonly called the WSOP, runs May 28 to July 16—worldseriesofpoker.com for details.) It only costs $1,000 to enter, and last year's winner won more than $260,000. (Of course, she had to beat nearly 1,300 entrants to do so.) Unlike in just about any other sport, all you have to do to say you played in the world championship is pony up the cash. Who knows? You may be like one-time Dallas resident Clonie Gowen, who parlayed another tourney run into a full-time poker career. Or you may go out in five hands.

FAST FACTS
CAESARS PALACE
3570 Las Vegas Blvd.
Las Vegas, Nevada, 89109
866-227-5938
www.caesarspalace.com

HOW TO GET THERE
American Airlines (aa.com) and US Airways (usairways.com) both offer nonstop service to Las Vegas
McCarran International Airport (LAS) from Dallas-Fort Worth (DFW).

Caesars offers free shuttles to and from the airport. If you don't
want to wait, cabs and limos are readily available.

WHAT IT COSTS
Deluxe Augustus Tower: $220–$460; Classic Guest Room: $160–$400. Or inquire about the four-bedroom "Absolut"-themed suites.
Get the TravelClub Newsletter
Explore the best deals, inspiration, and opportunities for your next travel destination to escape in style.