See our updated list of the 20 Best Burgers in Dallas here.


QUALIFYING ROUND
Who doesn't have an opinion about what it takes to make a great cheeseburger?  We certainly do. Last November we set out to find the ultimate—with all due respect to Fort Worth—Dallas burger. This was a serious competition. We declared all chains ineligible, because you know what you're going to get at Mickey D's or Whataburger. Instead we focused on local talent, because we prefer to pull up a seat at the bar, sip a cold brew, and watch a grill cook hand-pat the meat and slap it, steaming, onto the grill.
The rules of our Burger Madness tournament were strict. All burgers were ordered medium, with "house" cheese and no frills. All contenders were basic cheeseburgers. There were no double meats, no bacon, no blue cheese, no Keller's No. 5.
To narrow the field, burgers were divided between burger joints and burger restaurants—not to be confused with restaurants that serve burgers, which, if included, would have made our task physically impossible. All six judges held a reverent spot in their hearts (and stomachs) for burgers. Some adored the version thin enough to hold in one hand, while others preferred the comfort of a thick and greasy double-fister.
Points were tallied for bun (1-6), stuffings (1-5), cheese (1-5), meat taste (1-12), and, because we all believe that any burger is bigger than the sum of its parts, we ranked overall burger taste (1-12). In each of the 39 match-ups, the winner was picked by total points and moved on to the next round.
Along the way, there was much discussion, some of it even civil, about what it takes to make a great burger. In the end, our empirical system overcame our emotions. Let the games begin.
The directions seemed simple enough, but just in case we couldn't follow them, the woman on the other end of the phone assured us she'd help us find the right spot in south Oak Cliff. "If y'all get lost," she said, "just holler back."
It may have taken us a while to find Wingfield's Breakfast & Burgers, our Cinderella story, but after that first trip, we found our way back time and time again. The tiny, takeout-only joint squeaked into the tournament when we expanded our original 32-burger tournament, reported in the March 2002 issue, to a 40-team field. This time, the cattle call of new burger joints forced us to invite more participants.
Boy, are we glad we did. We took eight first-timers and eight first-round losers from the last contest and paired them up in a preliminary round. Wingfield's waltzed its way into the tournament proper with a burger the likes of which we'd never seen. With a buttered, toasted bun, a huge but juicy patty, room-temperature stuffings (trust us, it does make a difference), and seasoned salt, it trounced a depressing entry from Deep Ellum's Theo's (now closed). But Wingfield's I'd-drive-across-town-in-a-rainstorm burger wasn't the only low seed to go deep into the tournament. The old-fashioned goodness of Jakes' new McKinney Avenue location edged the recently opened Village Burger Bar's trendy, champagne mustard-glazed entry. And a win for Richardson old-timer Del's over Frisco favorite Scotty P's reminded us that there are still guys out there (we miss you, Harvey Gough) who know what to do with a charcoal grill.


ROUND ONE
Our first round was filled with drama. There was an HP-UP sissy fight, a scuffle between two hard-core whiskey bars, and the final appearance of an old favorite. Highland Park Village's
Who's Who
romped over a dried-out
Burger House
entry. The mostly froufrou Who's Who burger, which has meat with merit, also whipped the relocated Harvey-less
Goff's
entry in the prelims.
Snuffer's was flipped over and done in round one. The patty of the perennial Dallas favorite—all salt, no spice, a mass of mustard—didn't stand a chance against the harmonic teamwork of Wingfield's.
On the bar side, in between Scotch shots, we downed delicious burgers at Stan's Blue Note and Lee Harvey's. In the end, Lee Harvey's won with a late rush of taste from sweet pickles, captured wonderfully inside an Empire Bakery bun.Press Box Grill suffered from severe soggy bun syndrome—"Viagra couldn't help this bread," said one judge—and was beaten by the Old Monk.
Enter the Stoneleigh P burger, a Dallas legend with some of the tastiest meat in town. But the judges decided that the pumpernickel roll, provolone cheese, and grainy mustard make this a sandwich. Defending champ Uptown showed its true burger spirit, and the loser Stoneleigh P was officially retired from this event.
ROUND TWO
In this round, subtle differences in seasonings and cooking temps meant the thrill of victory or the agony of defeat. Any clash could turn on the late flip of the patty.
JG's, which reached the finals in our 2002 tournament, used its delicate touch to down Joe Willy's, which featured excellent meat and the most complete condiment bar in the competition. But JG's condiment bar is also deep with talent. And JG's buttery, crunchy roll is like facing a full-court press for 40 minutes.
White bread Highland Park's Who's Who took on the more diverse digs at Wingfield's in a showy battle over great beef flavor. But the skimpy square of cheese in Who's Who entry came up short. "It's no contest," one judge remarked. "I mean, which marching band would you rather watch? Grambling State or SMU? Bring on the Tigers!"
There were no wild cats in round two, but a bar named after a bird pecked out the eyes of the past tournament winner. The gritty battle between the Loon and Uptown was held at noon on a Sunday. The bar at the Loon was full of old-timers sipping vodka, and our burgers were bursting with flavor, thanks to a slightly thicker-than-usual patty and the unmistakable dash of Worcestershire. On the other hand, it was a not-so-bloody Sunday at Uptown. The patty was overcooked, and the bread disintegrated into a gluey mass in our mouths. Uptown, the reigning Champ of Chuck, was chucked.


QUARTER FINALS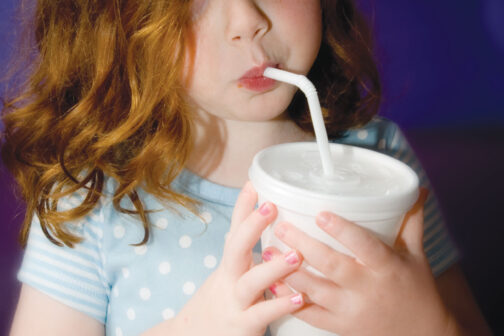 Down to eight contenders, the judges took a week off to recover from gastrointestinal distress. The first order of business was what seemed to be a walkover
Purple Cow
versus
Wingfield's
. However, the contest was surprisingly close. Both burgers sported thick slices of melted cheese and perfect bun-to-meat ratio. But Wingfield's overall quality eventually put its burger on top by four.
JG's versus Chip's was also close. Both burgers are similar in size and attitude, but the grated and gooey cheese of JG's prevailed and topped Chips by 10.TR's Point, which sneaked in through a weak division and had no business in the big show, faced the Old Monk. TR's may be a groovy little lounge next door to Two Rows Brewery on Greenville Avenue, but the burgers come from Two Rows' kitchen. (Silly us for thinking they served an actual Point burger.) However, our score sheets upended our attitude: the Monk went down.


SEMI FINALS
TR's Point was no match for the Angry Dog, which showed up loaded with secret seasonings and Worcestershire and bubbling with hot cheese. From first bite to last, it was a rout.
The other semi-final match-up was a tense, emotionally packed bun-to-bun face-off between plucky Wingfield's and JG's. It was the kind of match-up TV producers hope for—but rarely get—at the other Final Four. JG's brought a perfectly toasted buttered bun but was overrun by the momentum Wingfield's behemoth burger had gathered in earlier rounds.


And the winner is…
THE CHAMP OF CHUCK
Wingfield's Breakfast & Burgers
The Kentucky Derby might be the most exciting two minutes in sports—but it's just two minutes. And the Super Bowl has become a week-long orgy of buildup that rarely delivers. The finals of Burger Madness, though, were long and dramatic. A hush fell over the crowded room. The jokes ceased.
There was no thirst-quenching beer to get in the way. Everything seemed to be moving in slow motion as the judges picked, prodded, and dissected patties and buns, looking for answers. An hour later, when the ballots were in the hand of the master tallier, arguments broke out. "Wingfield's is too big," said a dainty female judge. "Angry Dog's condiments can't compete," insisted a persnickety Parkie.
The initial results declared Angry Dog the winner. "Impossible!" cried one young judge. "Recount!" demanded the son of persnickety Parkie. It turned out that one judge, who usually overachieves in all things mathematical, had mistakenly tallied her own ballot. The judges held their breath through a thorough recalculation—overtime, if you will—before the winner emerged. All hail Wingfield's Breakfast & Burgers, new Lord of the Ground Round and Champ of Chuck.


Get our weekly recap
Brings new meaning to the phrase Sunday Funday. No spam, ever.