All props to Sonny Bryan's, Dickey's, and every other local chain that has done its best to sate our barbecue needs. But there are people who will swear that proper barbecue requires that your meat be served in a heap on a piece of butcher paper and your beverage be pulled from a trough of ice.
This is how it's done at Rudy's, a transplant from Leon Springs, Texas, and one of a handful of like-minded barbecue restaurants from around Austin and San Antonio where food is served by fellows named Mueller and ladies named Ruby.
Barbecue is an obsession, an affliction, a malady in the brain. For such a narrow "cuisine," it has all manner of variations, big and small. These picky nits can make perfectly rational people seem insane. But good barbecue can also be a profound experience. It gets into primal stuff, like fire, smoke, and the thing that happens when you come face to face with a big hunk of meat. Woof.
Applying slow heat doesn't just cook or flavor the meat; it has an aging effect. You aren't just eating a slice of brisket; it is also, in essence, a slice of time and energy. Not to mention the connection you make with your primitive ancestors. Rudy's spoke to all those things, most evocatively with the brisket.
Cut into rough-hewn slices, the brisket possessed just enough firm texture to maintain the appearance of meat. Maybe 2 inches high, the slices were smoky from top to bottom. Around the edges, where the dry-rub seasoning had been applied, was a blackened crust with a sublimely flavored combination of salt and smoke, one guaranteed to linger deep in the roof of your mouth for days.
Rudy's prolongs the exposure to heat by replacing the traditional mesquite many barbecue places use with oak, which burns more slowly. Barbecue fanatics love that kind of information.
While the sliced version provided the purest experience, the chopped brisket aimed the most intense dart of flavor. Some BBQ nuts scorn "chopped" because it often consists of the shredded leftovers that collect from the purportedly superior "sliced." Rudy's bound its chopped brisket in a juicy, dark sauce with notes of tomato, vinegar, and smoke, merging into an earthy sweet-and-sour sauce of brain-numbing complexity.
Rudy's had things other than brisket, including an exemplary sausage. It came in two versions—plain or jalapeño—and both were deep pink and irresistibly juicy. A whole link measured a good 9 inches. The folks behind the pit cut them into chunky slices for serving.
Smoked turkey brought chills, with all of the smoky resonance of the beef. But instead of the beef's taciturn dryness, the turkey was wildly juicy and moist. Chicken had a pleasing fatty subtext, especially the meat from the thigh and wing, though the breast was tender, too. Ribs came in three varieties, including traditional and baby back, as well as a less common St. Louis cut—thicker, with more meat but also bits of cartilage. That's your trade-off for getting more meat.
Potato salad was slightly golden, with bits of pimento. Creamed corn had lots of kernels bound in a rich purée enriched with cream cheese. Rudy's beans came in a broth studded with chunks of sausage. Cold side items were packed in to-go containers and stocked in a self-serve refrigerator.
In fact, everything except for the meats was self-serve, including pickles, considered a classic element, and barbecue sauce, in fiery "regular" or sweet "sissy." You pour your own beverage, get your own plastic fork, and sit at vinyl-covered communal tables. The walls and ceiling of the barn-like space are covered with signs and retro fixtures celebrating the chain's roots as a gas station.
That was back in 1929, when Rudy's started out as a meat market with a gas station in front; most of its dozen-odd branches, including this one in Denton, still boast the market inside and the gas station out in front.
Finding enough space for all that limits Rudy's to outlying areas. The North Texas franchisee is Robert Wolf, who previously ran Howard Wolf Clothing, the ladies clothing company started by his father. Once that company closed, Robert dedicated himself to the pursuit of good food and wine. He founded Lone Oak Vineyards in Valley View and is on the lookout for other Rudy's sites in Plano, Frisco, or North Richland Hills. 520 S. I-35E, Denton. 940-484-7839. $. Beer only.
Get the SideDish Newsletter
Dallas' hottest dining news, recipes, and reviews served up fresh to your inbox each week.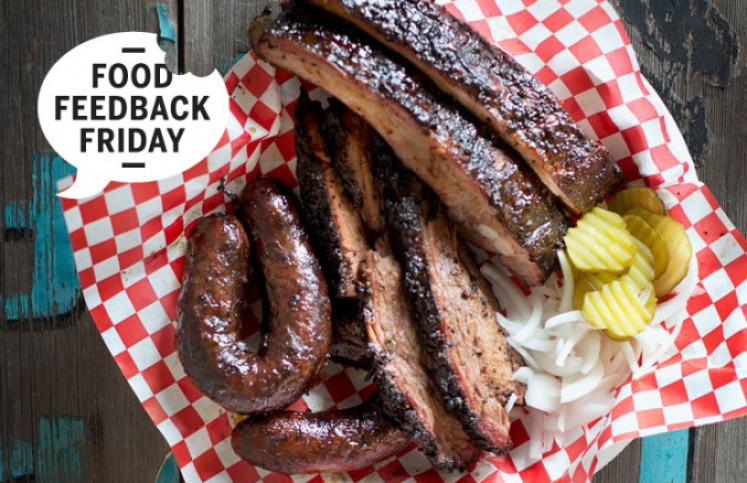 Food Feedback Friday
Today we give you the chance to be a food writer. If you dined in a restaurant this week, write a review.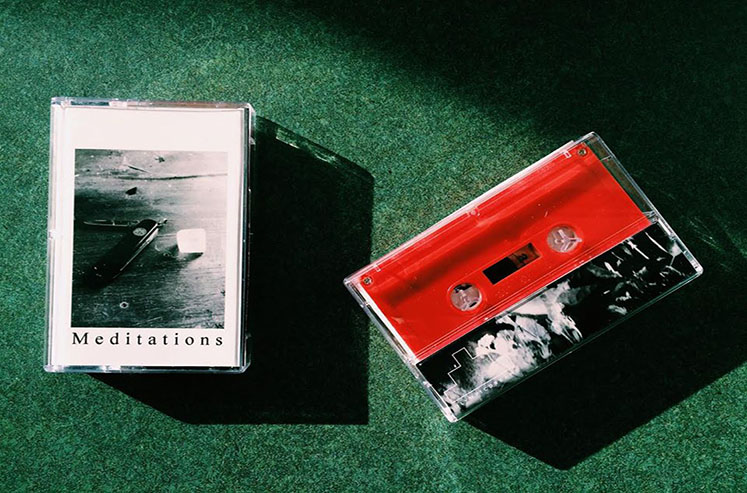 Music
An All Hallow's Eve compilation becomes a yearly tradition for one local band.