Maybe you justed moved here from Des Moines (or, more likely, Guanajuato). Maybe you've lived here all your life. Either way, you can't call yourself a true resident of this fair city until you've done each and every one of the following.
Get to it.
1. Be a Ewing for a Day >>
Sure,
Dallas
embarrassed us all. But it still counts as a guilty pleasure, and nothing conjures up the Ewing era like a trip to
Southfork Ranch
. The tour is equal parts nostalgia and camp—there's a sign in J.R.'s "bedroom" that reads: "Please refrain from fainting on sofa." Even better, make sure you stand on the adjoining balcony where Kristin fell (or was she pushed?) into the pool and died. 3700 Hogge Rd., Parker. 972-442-7800.
2. Hug a Stranger at the Potter's House
You haven't been to church until you've praised Jesus with Bishop T.D. Jakes, the man Time called the best preacher in America. And don't expect to sit and watch quietly. No, ma'am. You're going to get up on your feet and clap and sing along with 8,000 of your brothers and sisters. And, yes, there's hugging, too. Bishop Jakes does two services on Sunday morning, at 8 and 11:30. Go to the first one, because the second one can sometimes take a while. And get there early, around 7:30, to avoid traffic. 6777 W. Kiest Blvd. 214-331-0954.
3. Listen to the Lay Family Organ
The Lay Family Concert Organ at the Meyerson Symphony Center is one of the finest in the world. Hearing its 4,535 pipes in action—feeling them—is a real treat. But the organ is rarely played in the Dallas Symphony Orchestra's classical series. Not to worry. Once a month, generally on the second Monday at 12:30 p.m., Mary Preston, the DSO's resident organist, gives a free demonstration. Sometimes as few as 100 people turn out for it. Check the web site for Preston's schedule. 2301 Flora St. www.meyersonsymphonycenter.com.
4. Trip Out at the Nasher
Buried in a berm at the northern end of the Nasher Sculpture Center's garden, you will find the most unusual art experience in Dallas. It is James Turrell's "skyspace" called Tending, (Blue). If you haven't seen it, it's difficult to describe. The skyspace is a room with an Italian limestone bench running along each wall. People sit on that bench, their heads tilted back, silently staring at a 10-by-10-foot hole in the ceiling. A complex lighting system run by an astrological clock washes the white walls of the skyspace with various combinations of red, green, blue, and yellow light. The effect is disorienting. It changes your perception of the sky, making it seem closer and somehow denser. And the best time to watch it all happen is at sunset, when the changes in the sky's color and the colors in the skyspace are the most dramatic. So visit the Nasher on Thursday or Saturday, the two days the center stays open late, till 9 p.m. 2001 Flora St. 214-242-5100.
5. Get High in the Revolving Restaurant
Yes, it's corny. But there is no better way to get a 360-degree view of Dallas. The food in the main dining room at Antares on top of Reunion Tower is way better than you'd expect from a tourist destination, and the twinkling lights stretch to the horizon. On a clear night, you can even see Fort Worth. The domed cocktail bar features signature drinks served in souvenir glasses that are so tacky, they're cool. 300 Reunion Blvd. 214-712-7145.
6. Ask for Ketchup at the Stoneleigh P
If you imagine someone at your job asking you the same question four or five times a day every day you show up to work, even though the answer never changes, you begin to understand why the bartenders and waitresses sound the way they do when they tell you the P doesn't serve ketchup. The burgers are still good, and the beer's much colder than it used to be. 2926 Maple Ave. 214-871-2346.
7. Avoid a Fight at the Cotton Bowl
When UT takes on OU in the annual college football grudge match in October, the stadium is neatly divided. Everything north of the 50-yard line is burnt orange; everything south is crimson and cream. But if you make your way to section 32 or 33, deep in Oklahoma territory, you can hang over the tunnel where both sides—players, cheerleaders, and the band—come streaming onto the field. It's a football rush like no other. Fair Park, 3750 Midway Plaza Blvd. 214-939-2222.
8. Roller Coaster Your Way Through Six Flags
Forget all those newfangled rides like the Superman Tower of Power or Mr. Freeze. We like to kick it old school at the original Six Flags (thank you, Mr. Wynne) in Arlington. First stop, the Mine Train, the world's first tubular steel roller coaster (and still our favorite). Next, head to the Judge Roy Scream. Back in the day, that 50-mph drop was a totally big deal. For the grand finale, hold your breath (and try to contain your lunch) during the back-to-back vertical loops of the Shock Wave.
TIE ONE ON: Trail Dust serves steaks, hates neckware.
9. Wear a Tie to Trail Dust of Dallas >>
The barn-like steakhouse, a survivor on Restaurant Row, is not known for steaks. It's known for its dress code: no ties. The walls are lined with the neck accessories that have been cut off and pinned like butterflies, evidence of unsuspecting, overdressed tourists. 10841 Composite Dr. 214-357-3862.
10. Join the Cast of a Reality TV Show
Something about Dallas brings out the showboat in people. Reality program casting agents flock here accordingly. Prior to auditioning for a show, study some of the fine roles played by local contestants: the slightly effeminate womanizer (Alex Michel, the original Bachelor); the all-business divorcée (Amy Henry, The Apprentice); or the flag-toting, pretty but simple jock (Colby Donaldson, Survivor). Keep in mind, big things can happen to you post-reality show, too. Misty Rake required EMT attention after getting dumped by Bob the Bachelor. Now, she is a D 2 A.M. Girl for D Scene Online.
11. Vámanos to the Meadows Museum
This exceptional little museum on the SMU campus is home to the largest and most comprehensive collection of Spanish art outside of Spain and includes pieces from Spanish masters such as El Greco, Velázquez, Ribera, Murillo, Miró, and Picasso. You don't have to plan a visit to Madrid's Museo del Prado for a close encounter with Francisco de Goya. For a mere $8, you can check out several of his paintings, including the tiny but magnificent Yard with Madmen. 5900 Bishop Blvd. 214-768-2516.
'TINI TIME: The drinks are only half the charm of the Inwood Lounge.
<< 12. Unwind at the Inwood Lounge
Go to this bar once and it will immediately become a favorite. Located adjacent to Landmark's Inwood Theatre, it's really dark, has a peaceful wall fountain, serves really strong drinks and tasty Chex mix, attracts an eclectic crowd, allows smoking, and provides a window in the back from which you can view the film being shown in the theater. Often the movie is subtitled, so you're as in the know (or the dark) as the people who paid to see the show. 5458 W. Lovers Lane. 214-352-0038.
13. Get Hot to Trot
Before carbo-loading at Thanksgiving dinner and the inevitable tryptophan-induced nap on the couch, run (or walk) the Dallas YMCA Turkey Trot's 3-mile fun run or 8-mile race, from City Hall Plaza through Deep Ellum and back. Feel free to come in head-to-toe turkey garb. You won't be alone. www.thetrot.com.
14. People-watch at the Pavilion
There are several ways to attend the EDS Byron Nelson Championship golf tournament at the Four Seasons Resort and Club at Las Colinas. You can tire yourself while roaming the course, following your favorite twosome from hole to hole. You can call up your friend's friend's co-worker to get an invite into a sponsor's tent. Or you can do it the right way: go to the pavilion. About a 7-iron away from the action on the course, the real action is at the pavilion, where the women wear very little, the men drink very much, and golf is almost an afterthought. Admittedly, the pavilion isn't what it used to be, but it's still worth a cruise around. 4150 N. MacArthur Blvd., Irving. 972-717-1200.
15. Spend an Evening in Highland Park (But Sleep Over in University Park)
As Christmas approaches, pop over to
Highland Park Village
and search for a parking space. Begin shopping approximately one hour later. The Village affords the second-wife set the opportunity to one-stop shop for staples such as Chanel suit (Chanel), toilet paper (Tom Thumb), $125 stationary (Madison), and Chardonnay (Centennial). After buying the necessities, rendezvous with that special someone for a
carriage ride
to look at the lights. The wine will come in handy by the time you hit Lakeside Drive. The horses (and the waste they tote) are a bit odorous. Post-carriage, drive carefully through Highland Park. Speed once you get to University Park. Get arrested. (Our suggestion: employ a combination of a pre-2002 vehicle + expired inspection sticker + outstanding tickets.) Spend the remainder of the evening in
University Park jail
and enjoy complimentary breakfast from
Bubba's Cooks Country
. (Highland Park jail employs McDonald's as its caterer.)
16. Pay Your Respects to Texas Stadium
In a few short years, Texas Stadium won't be home to the Dallas Cowboys. That doesn't mean that hell will freeze over (ever heard of the Cotton Bowl?), but you need to say good-bye. Game day won't do; it's too noisy and you'll want some time to yourself. If you're lucky, a sympathetic tour guide will let you stand on the star in the middle of the field and gaze up through the hole in the roof. The seats may be empty, but the stadium is full of ghosts. It's the closest you'll ever come to knowing what it's like to be Staubach, Aikman, or Smith. 2401 E. Airport Fwy., Irving. 972-438-7676.
17. Drink a Cold One >>
The ferns and the macramé planters are gone, along with the rest of the original location in Old Town (Greenville Avenue and Lovers Lane), but the current Mariano's Mexican Cuisine in Arlington, as well as the new location on Skillman Street, flash our Tex-Mex taste memories back to the good old days when we tasted our first frozen margarita. Owner Mariano Martinez invented the frozen concoction, whose shots are now heard 'round the world. 2614 Majesty Dr., Arlington. 817-640-5118.
18. Get a Table Dance at Cabaret Royale
Cabaret Royale was not the first topless bar, but by many accounts it was the first gentlemen's club. There's a difference, you see. Topless bar? Seedy. Gentlemen's club? Classy. Like it or not, Dallas is known for the latter. We've even got a nationwide reputation based on it. Get a table dance and you'll see why. 10723 Composite Dr. 214-350-0303.
19. Do It with Extra Sauce on the Hood of Your Car
Lord knows how many locations Sonny Bryan's has today, but the only place for the true "cue" experience is at the original restaurant on Inwood Road. Get there early if you want to grab one of the old wooden school desks to dine on. Otherwise, resort to the hood of your car, toss your tie over your shoulder, and chow down on melt-in-your-mouth, meaty ribs, brisket, and chopped beef. It opens at 10 a.m. and closes when the food runs out. 2202 Inwood Rd. 214-357-7120.
20. Spend a Paycheck at the State Fair
• Even the staunchest vegan needs to experience the massive eat-fest and carnival that comes to town every October. The motto for the 2005 Texas State Fair is "Let yourself go." Don't make them tell you twice. Slip into your big-girl pants, head to Fair Park, greet Big Tex, and get ready to cover a lot of ground to let yourself go completely.
• Push the limits of the drawstring. First, eat a Fletcher's corny dog, preferably smothered in mustard, and scorn all imitators from now on. Find a curly-fry vendor (the straight kind simply won't do), then top it off with a funnel cake—or a fried Twinkie, whichever you can find first.
• Test your relationship. Spend a car payment on tickets so you can ride the Love Bugs and the Ferris wheel, subjecting that someone special to your (previously unmentioned) bouts of motion sickness and fear of heights.
• Confront your carnie fears. If you've managed to hold down the corny dog/curly fries/fried Twinkie, cut loose in the game section as the vendors beckon you to throw a dart at the balloon/ring around the bottle/ball at the stack of bottles in order to secure luxurious prizes, like the fabulous Night Ranger mirrored tile.
• Conduct a gag-reflex experiment. There are two kinds of people: those who are not bothered by the distinctive aromas found in the FFA tents and those who wretch at the whiff of a pig. Grab a cup of feed and hold it out for the animals—just watch out for the ostrich and its super-human strength.
• End the relationship. When a carnie offers to guess your weight and your fair pal throws out a few guesses of his own, it's time to call it a day.
21. Gender Guess on Cedar Springs
The annual Oak Lawn Halloween block party on Cedar Springs Road—the city's largest costume party—is the ultimate melting pot of gay, straight, and everything else on the Kinsey scale. Most of the street's gay bars have costume contests, the most popular being inside JR's Bar & Grill Dallas and the Round-Up Saloon. Or you can just sit on the corner and count how many Chers strut by. JR's: 3923 Cedar Springs Rd. 214-528-1004; Round-Up Saloon: 3912 Cedar Springs Rd. 214-522-9611.
22. Add to the Spectacle of the Cattle Baron's Ball
Bedazzle some jeans, grab a Stetson, and try to snag an invite to the fall social event. (A table is $7,000.) Befriend an older gentleman and marvel to him about the woman with the frozen face and the body of a Playmate. Wonder aloud (and with derision) about why she is being trailed by the camera crew. Learn later that your geriatric chum is the surgically enhanced woman's husband. www.cattlebaronsball.com.
TOE THE LINE: Electric slide or cotton-eyed Joe? Doesn't matter. It's all good.
23. Boot Scoot Like the Best of 'Em >>
Put on your freshly starched pearl-snap shirt and head to Billy Bob's Texas, "the world's largest honky-tonk," for longnecks and country tunes. You're sure to learn a thing or two about line-dancing and two-stepping. 2520 Rodeo Plaza, Fort Worth. 817-624-7117.
24. Sip Tortilla Soup at the Mansion
Glory be to Caroline Rose Hunt, creator of Rosewood Hotels and the Mansion on Turtle Creek, for endowing Dallas with its signature tortilla soup. Miss Caroline bought the recipe, turned it over to her chefs, and the rest is culinary history. Sure, the Mansion still serves a sassy version from a silver pot, but there are sibling soup bowls all over town filled with great knockoffs. 2821 Turtle Creek Blvd. 214-559-2100.
25. Survive the Carpenter-Stemmons Merge
You're eastbound on John W. Carpenter (aka 183), in the far left lane, headed toward downtown Dallas. Hey! Look over on your right: there's a billboard with a sultry, saucy babe on it. Is she Swedish? Oh-my-God-you're-going-to-die! Suddenly there's an 18-wheeler on top of you. He was in the right lane of Stemmons Freeway (aka I-35), where the two roads meet and go from three lanes each down to just five total. You close your eyes, jerk the wheel to the right, do a 720, and wind up somehow pointed in the right direction and unscathed, except for your soiled pants. Congratulations. You just survived one of the last so-called "suicide" lane drops left in the state. (TxDOT, thankfully, has plans to fix this one in a few years.)
26. Get Free Advice at White Rock Lake
Most Sunday mornings, weather permitting, you can find Neal Caldwell and Roderick MacElwain sitting in lawn chairs on a spot along the western shore of White Rock. You'll recognize them because they're the guys with the sign that reads, "Free Advice." They've been dispensing just that since 1996, on subjects from marriage to large-animal veterinary medicine and everything in between. And they take the business of giving free advice seriously. While you're at the lake, check out the colony of monk parakeets that lives in the electric power station at the southwest corner of the lake, near the old Dallas Water Works building. They're easiest to find during the summer, when they are breeding.
27. Release Some Hot Air
Every fall, for 25 years, Dallas families have gone up, up, and away at Texas' largest balloon event, the Plano Balloon Festival. More than 100 hot-air balloons fill the sky, and it's really quite a sight. Expect more than just your average rainbow-colored balloon; we've seen flying farm animals before. On the ground there are pony rides, face painters, and a huge family entertainment center. And don't forget to chow down on a funnel cake before you book your private balloon ride. Oak Point Park, Plano. 972-867-7566.
28. Hang Out With the Wild Things
True, the Dallas Zoo boasts the state's tallest sculpture, thanks to that unruly tongue on the giant giraffe, but the Fort Worth Zoo is the only one in the nation to house all four Great Ape species. So stop by the World of Primates exhibit to witness all the monkey business. After checking out Texas Wild—which features 8 acres of Texas natives including jaguars, mountain lions, bats, and bears—say hello to Rasha, the zoo's resident elephant artist, at Asian Falls. 1989 Colonial Pkwy., Fort Worth. 817-759-7555.
29. Go Fly a Kite
The updrafts are as good as the view from Flagpole Hill, the only significant slope in Dallas. From the top, it's easy to launch a kite and while away a lazy afternoon snacking on a picnic lunch, playing fetch with Fido, or just shooting the breeze. 8700 E. Northwest Hwy., across from White Rock Lake.
30. Be a Lady Who Lunches
The Zodiac Room at Neiman Marcus Downtown used to be the spot for upper-crust ladies in white gloves who lunched on Helen Corbett-inspired recipes like tomato aspic and finger sandwiches. Today many of the original items remain—poppy seed dressing, popovers with strawberry butter, demitasse cups filled with chicken broth—but the snob appeal is gone. Still, it's the most sophisticated lunch spot in town where manners matter. 1618 Main St. 214-573-5800.
31. Indulge in Something Chicken-fried
Forget the carbs and the calories. Pull on a pair of Sansabelt pants and head over to the original Black-eyed Pea on Cedar Springs Road for the ultimate Dallas pig out: chicken-fried steak, mashed potatoes, cream gravy, and a tall Texas iced tea. 3857 Cedar Springs Rd. 214-521-4580.
32. Stand in History's Shadow
A pilgrimage to Dealey Plaza is mandatory for every Texan, but don't bother standing on the "X" in the center lane of Elm Street—that's not the exact spot where President Kennedy was shot. Instead, walk 25 paces up the grassy knoll to a short concrete pedestal on the left side of the pergola's steps. That's where Abraham Zapruder captured the motorcade and the assassination with his 8mm Bell & Howell camera. When you stand on that spot and face the street, you take in the most famous vantage point in Dallas history. 411 Elm St.
33. Go Home with a Souvenir
Feel free to continue calling it the Ballpark in Arlington, because Ameriquest Field is a terrible name. But when you go, preferably against the Yankees, sit in the lower reserved section in left field, where most of the home runs will be hit. It doesn't matter that the Rangers never win the pennant; sitting in the outfield is why God created summer. All you need to feel like a kid again is your well-oiled glove—and a scoop of ice cream served in a miniature helmet. 1000 Ballpark Way, Arlington. 817-273-5100.
34 Pull on a Longneck in the Fort Worth Stockyards
The White Elephant Saloon is allegedly the second oldest bar in the state, but according to owner Tim Love, "Nobody knows what the first is." What we do know is that it opened in 1858 and was one high-falutin' saloon. One hundred and forty-seven years later, it's still a happening spot. Pull on your cowboy duds, knock back a shot of whiskey with a beer chaser, and tap your toes to live Texas tunes every night. 106 E. Exchange Ave., Ste. 110, Fort Worth. 817-624-8273.
35. Pucker Up at Neiman Marcus
Neiman Marcus may no longer be a Dallas exclusive, but we still claim it as our own (and still remember fondly Mr. Stanley, the man who changed retail forever). Besides, NorthPark has the busiest makeup counters in the chain, selling more tubes of lipstick than any other in the country. Buy a tube of Chanel Coco Red, then collect some free beauty samples (they have the best freebies) before wandering upstairs to browse the Manolos. 400 NorthPark Ctr. 214-363-8311.
GRILL, YOU KNOW IT'S TRUE: A griddled sandwich at Highland Park Pharmacy can't be beat.
<< 36. Grab a Stool at Highland Park Pharmacy
Gals at the soda fountain at Highland Park Pharmacy have been grilling sandwiches and swirling thick chocolate shakes and malts since 1912. Today it is one of the few remaining drug store eateries in the state. Belly up to the counter for two slices of Sunbeam bread filled with American cheese, grilled to perfection, and served with dill pickle chips. The thick shake is guaranteed to chase your blues away. 3229 Knox St. 214-521-2126.
37. Strike a Pose at the Dallas Arboretum
On purpose: Get photographed (alone/with spouse/with child) in front of the azaleas. Later, use the photo for a fun, unique Christmas card or birth announcement. Receive remarkably similar cards from friends and neighbors. By accident: Lose yourself in thought as you stroll through the beautiful gardens. Return to the present when you stumble in front of a beautiful bride and are subsequently berated by both the woman in white and her photographer. 8525 Garland Rd. 214-515-6500.
38. Receive an E-mail From Mark Cuban
For one thing, the Dallas Mavericks owner/billionaire/ blogger checks his e-mail, like, all the time. For another, he's not shy about sharing his opinions and welcomes hearing yours. And what's really going in your favor: he's desperate to keep his "I'm just a regular guy" image. He e-mails with us
commoners much more than you'd think. www.blogmaverick.com or [email protected].
39. Feed Your Tex-Mex Fix
More than 87 years ago, the Martinez family pioneered what is now known internationally as Tex-Mex food. Today, they are still dishing out old family recipes at El Fenix, but Wednesday night they serve the real deal. As in $4.99 for a hot plate loaded with bubbling cheese enchiladas, rice, and beans. The downtown location, where every night is a fiesta, is the oldest in the chain. 1601 McKinney Ave. 214-747-1121.
40. Speed on the Tollway
The Dallas North Tollway does have posted speed limits. And during rush hour, you certainly won't have the opportunity to exceed them. But during non-peak times—say, on a Saturday afternoon trip up to the new Ikea store, which opens this summer—you need to put the pedal to the metal, good buddy, 'cause everyone on that road drives like they're headed back from Texarkana with 400 cases of Coors.
41. See the Ivories Tickled
The world's most promising pianists descend on Fort Worth every four years for the Van Cliburn International Piano Competition. The event bears the name of the renowned Fort Worth classical pianist who won the first Moscow Tchaikovsky International Piano Competition in 1958. This year you're in luck: the 12th battle tunes up at the end of this month, and self-proclaimed Van Cliburn fanatic and Academy Award winner Sir Anthony Hopkins will present the prestigious medals on June 5 at Bass Hall. 4th St. @ Calhoun St., Fort Worth. 800-462-7979. www.cliburn.org.
42. Make a (Temporary) Friend at Lone Star Park
Wanna know which horse that guy's rooting for? Just wait until they reach the homestretch. "C'mon, No. 2," he might say. You find in your hand a $2 win ticket for same. No. 2 wins. You share an awkward high-five between strangers. You collect your winnings. Repeat. 1000 Lone Star Pkwy., Grand Prairie. 214-263-7223.
WRITE NOW: Not even beer mugs are safe from scriber's scratchings at Adair's.
43. Make Your Mark at Adair's >>
The burgers? Great. The music? Even better. (Pass the tip jar to show the band some love.) The ambience? The best. The only thing harder than finding an uninscribed square inch of wall space, tabletop, or promo poster at Adair's is finding what you wrote the last time you were there. 2624 Commerce St. 214-939-9900.
44. Stroll the Stately Homes of Swiss Avenue
Settled in 1905, this grande dame of East Dallas is a tree-lined jewel of Colonial-style mansions and impressive Tudors, and it's unlike anything else in town. The Centennial Tour of Homes & Gardens (May 7-8) includes 11 homes of the Swiss Avenue Historic District. www.sahd.org.
45. Become Art Smart
Admittedly, the Dallas Arts District is on the verge of greatness (see the Nasher, No. 4). But for now, the Kimbell Art Museum in Fort Worth is still tops in this town. The building itself is famous, designed by Louis I. Kahn. Once inside, make a beeline for Picasso's Man with a Pipe and Matisse's L'Asie. The Kimbell also regularly hosts spectacular, high-profile exhibits that sometimes travel to only one other city in the world. 3333 Camp Bowie Blvd., Fort Worth. 817-332-8451.
<< 46. March to the Neiman Marcus/Adolphus Children's Parade
Just think of this hoopla as our own little Macy's Day Parade—with a more chic sponsor. Now in its 18th year, this Christmas tradition attracts more than 350,000 people who watch in awe as larger-than-life Spider Man and the Incredible Hulk float down Commerce Street. Call ahead and reserve a bleacher seat for prime viewing. 214-456-8383.
47. Take a Handout at the Farmers Market
Looking for a real tomato? You're not likely to find one at your corner chain grocery store, but you'll find it easily in Shed One at the Dallas Farmers Market. Thanks to the city of Dallas, which lifted the ban on sampling, you can once again stroll and sample the vendors' huge slices of juicy, ruby-red tomatoes. They're as good as any in Italy. 1010 S. Pearl St. 214-939-2808.
48. Eat the Breakfast of Champions
Mecca on Harry Hines Boulevard is the ultimate place to people-watch over a pot of hot coffee and a plate of pancakes. It's always filled with cops, politicians, soccer moms, cops, businessmen, doctors, and more cops. Seasoned waitresses with big smiles and that loveable "thanks, hon" attitude make this a happy place to start your day. 10422 Harry Hines Blvd. 214-352-0051.
49. Spend the Day at Sandy LakeSandy Lake Amusement Park
(yes, there is an actual lake) has been one of the top family weekend spots in the area for 35 years. The most popular ride, the Miniature Train, attracts youngsters and adults alike who want to cruise around the 40-acre amusement mecca. Kids go crazy for the bumper cars, paddleboats, Rock-O-Plane, and Dragon Wagon. Pet the adorable Shetland ponies before chowing down on quintessential carnival fare: nachos and sno-cones. 1800 Sandy Lake
50. Shop Stanley Korshak
As the adage goes, everything is bigger and better in Texas. And so it is with high-end retail. Stanley Korshak at the Crescent houses
the biggest Armani Collezioni boutique in the South.
Stop by and see buyer and top seller Bart Trigg, and you'll be in good company. Local sharp-dressed man Mike Modano drops his dough here. Celebrity visitors Britney Spears, Elizabeth Taylor, Heather Locklear, and Rod Stewart have also been spotted shopping at the award-winning specialty store. 500 Crescent Ct. 214-871-3600.
51. Attempt a Triple Toe Loop
Release your inner Dorothy Hamill—or Wayne Gretzky—on the
ice-skating rink
located beneath the twinkling lights in
Galleria Dallas
. There's nothing like a cool breeze and a brush with humiliation to shake a case of buyer's remorse after a day's spending spree. Got the pre-skate jitters? Sip a margarita at the rink-side Mi Cocina. Christmas is a great time to skate because of the enormous tree—just watch out for the slush around the trunk. 13350 Dallas Pkwy., Ste. 50. 972-392-3361.
52. LEARN HOW TO BE A BONA FIDE COWBOY
Although Dallas wants
to fancy itself as fashion-forward and cosmopolitan as New York City, we've never been able to shake that cowboy image. (Have you seen a commercial for a Ford truck lately?) We say, embrace it. To get the look, start with a pair of original
Ropers
from
Justin Boots
. To sate our desire for all things cowboy, we visit
Cavender's Boot City
(857 W. Pipeline Rd., Hurst. 817-595-0462), which carries the widest selection of Justin Boots in town. Cavender's can also suit you up above the ankles:
Stetson
, skin-tight
Wranglers
, and a
big Texas belt buckle
. Look out, Marlboro Man. If you're inspired by John Travolta in Urban Cowboy (he is smokin') and desire that vintage, cowboy-cool look, head to
Ragwear
(13410 Preston Rd. 972-866-6555) to purchase a
collectible Western
shirt. Ragwear has the best assortment in the city and carries hard-to-find
Gabardine
shirts from 1947-1958 ($60-$150), as well as western shirts from the 1960s-1980s ($18-$20). Look for brands such as H Bar C California Ranchwear, Panhandle Slim, and good ol' Sears and J.C. Penney. Once you've got the threads, you're ready for the Rodeo Capital of Texas: Mesquite. For 48 seasons and counting, bucking bulls and broncs put on the best in show for families from all over the world. Dallas' own sports emperor, Tom Hicks, now owns the
Mesquite Championship Rodeo
at Resistol Arena (1818 Rodeo Dr., Mesquite. 972-285-2999), where you can also enjoy pony rides, a petting zoo, photo ops on a bull, Wild Bill's Western Store, and Sonny Bryan's BBQ. Keep an eye out for Dubya, who's purportedly a fan. Until you turn pro yourself, you can practice on the mechanical bull at
Gilley's Dallas
(1135 S. Lamar St. 888-GILLEYS). Ride 'em, cowboy.
Photos: Margarita: Scott Wendel; Parade: Allison V. Smith/Dallas Morning News; All others: Doug Davis
Get our weekly recap
Brings new meaning to the phrase Sunday Funday. No spam, ever.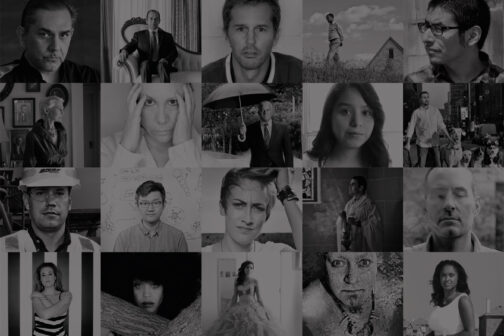 Cover Story
How the city came to the most exciting point in its history. Forty stories over 40 years.
"The Mighty, Mighty Hands of Mayor Tom Leppert"