Made with tapioca Pearls and fruity flavors, a tea drink called boba is all the rage. Honest.



Think of boba as the anti-Frappuccino. Sure, both are cool, creamy, and sweet—ideal summertime beverages.
But where the ubiquitous and uber-popular frozen cappuccino is pre-fabricated and blended within an inch of its frothy, frozen life, boba iced tea is more like a work of art. "It's highly creative and expressive," says Ron Faruqui, co-owner of Java & Cha Co. The Plano-based coffee and teahouse is the only such business to serve the popular Taiwanese drink in Dallas (a second location opened recently in Allen). Also known as pearl milk tea, the formula is rather simple: green or black tea is shaken martini-style with ice, milk, and fruit-flavored syrups or powders. The resulting concoction is smooth, colorful, and fruity. But the drink's real surprise lurks along the bottom of the glass: small, chewy pearls of tapioca—roughly the size of marbles—that are easily sucked up through an extra-wide straw. "It's a lot like finding a Gummi Bear in the bottom of your beverage," chuckles Faruqui. "Just not quite as chewy." Faruqui, along with business partners Chris Hung and Wallace Ng, has long been a fan of tea and its healthful benefits but knew he needed to rid the beverage of its stuffy image for it to sell well. Boba was the answer. "It's fun and a nice alternative to coffee," says Faruqui. "Kids especially love it." Though already popular on the West Coast, the cool drink with a chewy center is making a splash in Texas. Java & Cha Co.'s tea sales now account for 50 percent of the cafe's total sales. Faruqui is seeing a reverse trend at his stores: Asian customers are turning toward traditional coffee drinks while the rest are shunning their skinny lattes in favor of boba iced teas. Still, the odd beverage does have its detractors. "The pearls are a little strange for some people," says Faruqui. "Most people either love it or hate it." But with exotic flavors like passion fruit, honeydew, star fruit, and blackberry latte, don't be surprised to see boba and those little chewy pearls everywhere soon—much like a certain Seattle-born frosty coffee beverage.
Photo: Phillip Esparza
Get our weekly recap
Brings new meaning to the phrase Sunday Funday. No spam, ever.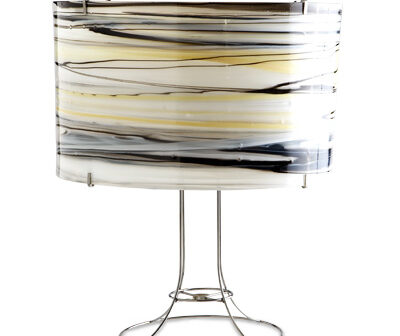 Home & Garden
These items are anything but your average home accessories.