The Next Big Idea:
Why Kimball Norman was going to be Dallas' newest millionaire.
At 6-foot-3, Kimball Norman is a clean-cut man with soft green eyes and such an expressionless voice and manner that one of Cuban's attorneys refers to him as "Chauncey Gardiner," the blank slate played by Peter Sellers in the movie Being There. Larry Friedman describes Norman as naïve, "living in the Matrix."
To put it gently, Norman, 36, has not exactly set the business world on fire. After attending college for two years, he started several businesses that fizzled. In 1992, he moved to Dallas to take a job at a foundry managed by his father but soon left to start Universal Image Teleport. The grandly named company—he was president and sole employee—developed "cable modem modulation language" and hardware for broadband technology. Norman tried to sell his idea to cable system operators but failed. He got a contract with Motorola to re-sell cable modem hardware; that made no money either. Norman had to support himself with a series of part-time jobs.
But in 1998, Norman latched on to a passable idea. He got the Internet rights—for free—to about 1,000 old educational videos such as "Cell: Basic Unit of Life" and registered the domain name Chalkboardtalk.com. In July, Norman cold-called Cuban and left a voice mail. Within hours, Cuban called back and expressed interest.
Norman had visions of selling thousands of videos on a pay-per-view basis over the Internet, especially to educators. He told Cuban in an e-mail: "Mark, I don't just want the cows to come home on this one. I also want them milked for all they're worth."
Cuban didn't think the Internet was ready for video pay-per-view. The only content he paid for was radio host Rush Limbaugh's show, major league baseball, and a few others. But he needed volume, anything and everything but porn. Eighty percent of his revenue came from providing services like corporate online conferencing. To Cuban, the sole value of Norman's proposal was to showcase Broadcast.com's ability to digitize and stream video.
The two negotiated by e-mail and signed a four-page letter of agreement on Nov. 13, 1998. They agreed Broadcast.com would pay Norman nothing; his take would come from a percentage of actual sales. But Norman had the prescience to ask for data about those who registered to view the videos: users' names, e-mail and street addresses, and passwords. Though some Internet companies were selling such data, Cuban's company didn't use it beyond verifying whether the video's copyright rules allowed it to be sold in the user's country. To Norman, the financial terms weren't that important. He was thrilled to be in business with Cuban.
Broadcast.com gave Norman a desk and security pass, and for five months, he went to the Deep Ellum office to help technicians encode the videos. His logo—"Chalky," a walking, talking chalkboard—went up as a link to the "video vault" on Broadcast.com's web site. Norman finally met Cuban at a Victoria's Secret video streaming event in February, though Cuban later would not remember the encounter.
But in early March, after Norman pestered an editor about the way his videos were being presented, he was told never to talk to the editor again. His desk and security card were taken away, and he was informed he could no longer office there.
Trying to get new investors to expand his business, Norman e-mailed Cuban on March 22, 1999, to request a plug for Chalkboardtalk. "Say we are excited to partner and we think there is unlimited potential," Cuban e-mailed. Cuban was being nice. Though Norman provided 558 of the some 2,000 video titles available on Broadcast.com, they generated 0.06 percent of the traffic on the site and only a handful had actually been sold. He was getting little registration data, but Cuban didn't respond to his requests for a meeting. Not only had Norman's "cow" produced no cash, Cuban and his company seemed to regard Norman as a gnat on the cow's rump.
After the Yahoo/Broadcast.com merger was announced on April 1, Norman mentioned his frustrations to Fred Royer, a stockbroker he'd met at a movie shoot. It proved to be a crucial conversation. Royer, 42, introduced Norman to Ed Roush and Malcolm Kelso. Royer, Roush, and Kelso were all defendants in a civil lawsuit in Dallas federal court styled Stewart Rahr v. Kelso, Roush, et al, scheduled to go to trial in mid-2000.
Rahr, a wealthy New York investor, had accused Roush, Royer, and Kelso of conspiring to commit securities fraud to siphon millions of dollars from publicly traded Continental Investment Corp. Only a few weeks before meeting Norman, Royer had been forced to relinquish his broker's license and Roush had spent eight days in federal prison for contempt of court. One opponent in the Rahr lawsuit called Roush, Kelso, and their cohorts "a small band of outlaws" who had "all but driven the legal system to its breaking point."
After meeting Norman, the three men and a handful of lawyers involved in Rahr and related lawsuits—including Larry Friedman—came together again to go after Cuban and Yahoo. Norman unwittingly was about to fall in with a band of pirates. "I'm swimming with the sharks," he told a friend at Broadcast.com. Asked in a deposition what he had meant, Norman insisted he was a shark. In reality, he was a guppy.

The Pirates come aboard:
Norman trades control for a bagful of promises.
Blue eyes glittering behind round metal-rimmed glasses, 44-year-old Ed Roush picks at a salad and describes the delicious moment when he read Norman's letter of agreement with Broadcast.com. The document was so sloppily written—for example, allowing Norman to approve "all press releases" issued by Broadcast.com—that Roush saw an incredible opportunity, a multibillion-dollar whale waiting to be harpooned.
Charming, wearing a suit and pink monogrammed shirt, Roush leans forward to describe the moment. "Do you realize what's happening?" Roush asked Norman. "They took your content and built their company. It let them showcase their technology and potential."
Roush believed that the data Norman was entitled to could be worth millions as a marketing tool. Broadcast.com had done a stock swap with Trimark Holdings to obtain the rights to 50 Hollywood movies. Why couldn't they get a piece of that?
Roush and Royer made a deal with Norman: Roush created a shell corporation to acquire Norman's company. Norman owned 51 percent, with the remainder owned by two trusts—one controlled by Roush, the other by Royer. In return, they would help Norman force Cuban to live up to his agreement. They pushed Norman to set up a meeting with Broadcast.com. Wagner finally agreed to meet on July 15, five days before the merger with Yahoo would be finalized.
On July 14, Roush sent Yahoo senior management a letter pointing out its merger plan filed with the SEC prohibited the two companies from canceling, modifying, or violating any contracts or material agreements. He followed that up with a meeting agenda: up for discussion was canceling or re-negotiating Norman's contract for cash and stock.
Alarmed, Wagner canceled the meeting. On July 16, Roush sent Yahoo an inflammatory press statement and threatened to release it at 1 p.m. At 12:59, Cuban called Roush. Though neither side taped it, both agree the exchange didn't go well. After Cuban called Roush a sleazeball, Roush hung up. For an hour, they played phone games, with Cuban's fury escalating.
Finally, about 2:30 p.m., Wagner called and asked if they could meet that afternoon. Roush, Norman, and Royer hurried down to Broadcast.com's office. Wagner later testified that it was the "most bizarre meeting" in the last 13 years of his life. Roush couldn't tell him what Norman's company was worth, how Broadcast.com was in breach of the contract, or exactly what they wanted.
"We have spent five years building and growing a company, we are two days before a closing of the multibillion-dollar transaction, and this stranger shows up on our doorstep with his hands out, with nothing more than a tangential relationship to the company, an immaterial contract," Wagner said in a deposition. "Everything running through my mind [said] this is extortion, this is the Mob."
The meeting quickly deteriorated into a verbal firefight. Before leaving, Roush insisted that Broadcast.com take down all the videos by 5 p.m. Wagner agreed. As the meeting ended, Wagner assumed the relationship was severed. But late that afternoon, Roush sent an attorney to the courthouse to file suit against Broadcast.com, repudiating the agreement and demanding $4 billion in damages.
Cuban's attorneys soon realized who Roush was. Once Cullen Davis' civil lawyer, Roush is called by one foe a "brilliant" bankruptcy lawyer with "scores" of companies. But his reputation was tarnished in 1996 when his law license was suspended for his failure to disclose a conflict of interest to a client. He agreed not to practice law for one month, with another 11 months probation. (His license was suspended again last year for non-payment of state bar dues.) In another case, U.S. District Judge Joe Fish found that Roush had duped another federal judge by filing and settling a sham lawsuit, then using the written settlement to commit "embezzlement and fraud."
That afternoon, as the Yahoo lawsuit was being filed, Malcolm Kelso wandered into Roush's office. After Roush and Norman explained his agreement with Broadcast.com, Kelso wrangled 25 percent of Norman's company in return for his peculiar expertise.
Mention Kelso in Dallas legal circles and you get the same reaction: paranoia and fear. Kelso is not a lawyer but a "crisis manager" who files lawsuits on the behalf of clients and companies he controls.
Barrel-shaped, the 59-year-old Kelso has salt-and-pepper hair and an alternately persuasive and combative personality. Though born and married to wealth—he receives more than $100,000 annually from one trust fund alone—Kelso was in corporate and personal bankruptcy for years and is now embroiled in a dispute with his ex-wife over child support.
In 1987, Kelso told the Dallas Business Journal that his company, Legal Econometrics, helped "business owners untangle themselves from lawsuits, criminal cases, and other ugly business situations" through high-stakes "holocaust" litigation. From 1984 to 1990, Kelso was a party to more than 100 lawsuits. Kelso told one woman (who later testified under oath) that his "mission in life is to find people with money and assets and to take it away from them."
Regarded as a tireless legal tactician by lawyers who have worked with him, Kelso's methods include stunts like filing the same suit in multiple jurisdictions, having companies he controls file suit against each other, and filing personal lawsuits against judges and lawyers on the other side. He often files pro se—on his own behalf without the help of an attorney—and thus is not subject to attorney disciplinary procedures. As Kelso told the Wall Street Journal in a story called "Bully Tactics" in 1998: "I want people to think I'm a little irrational because it makes them anxious to settle."
Judges have repeatedly sanctioned Kelso for his abusive litigation tactics. But the judges' rulings do little to deter him. One lawyer shut down his practice to defend himself against Kelso's avalanche of motions, deposition notices, and discovery requests. "Malcolm Kelso will gut you," says one of his former attorneys.
Kelso's most notorious case involved a bitter feud with a former client, Grady Vaughn III, who hired him to fend off creditors and then had to sue him when Kelso ended up in control of his assets. In the Vaughn litigation, Kelso repeatedly ran afoul of judges. One judge imposed sanctions against Kelso of almost $5 million. A bankruptcy judge banned Kelso from filing any new lawsuits in the Vaughn bankruptcy. The judge, after being sued by Kelso, ruled that "Kelso…thrives on intimidation, duress, and threats…" and found him guilty of "self-dealing, concealment, and misrepresentations."
Similar charges were being leveled against Kelso and Roush in the Rahr lawsuit. But even as they battled Rahr's attorneys, they set their sights on Yahoo.

Raising the Jolly Roger:
As Yahoo's stock soars, the gang gets greedier.
On the weekend after the lawsuit against Yahoo was filed, Cuban e-mailed Norman, sending copies of old e-mails showing him happy with the relationship. "This guy Edward [Roush] you are working with, where did you find him?" Cuban wrote. "I can assure you we will take every legal option necessary to remedy the malicious damage he is trying to do. And that could include criminal charges. If you want to talk about how we can promote your stuff better, great. But the idea of getting us to cancel the contract and pay cash or stock, is just crazy."
"Mark, I don't want all this trouble," Norman responded. "Can we meet to work this out privately, with my friend a non-lawyer?" He meant Kelso.
"The only way we can talk is if the lawsuit is dropped first," Cuban said.
The lawsuit stood, but it didn't block the merger of Yahoo/Broadcast.com, which was finalized on July 20. Through the fall of 1999, as Yahoo's stock soared past $250 a share, the two sides skirmished. Wagner even offered to set Norman up in a company if he jettisoned his partners; that went nowhere. Kelso called at least once a week with various demands, like the inclusion of more of Norman's videos on the site and "recognition that he and Universal were forces to be reckoned with." At one point, Kelso insisted that Broadcast.com buy out Roush because he wasn't "stable" and do business only with him.
On Dec. 10, Kelso called Yahoo's in-house attorney and left a voice mail saying she would either negotiate with him or hear a "big bang" at the courthouse. She responded by asking him to submit a written cash settlement proposal to terminate the relationship. Kelso refused, insisting that they wanted the registration data. The attorney would later testify that Kelso seemed "erratic…irrational," threatening "extremely difficult and no floor-type litigation tactics."
That week, Yahoo's stock closed at $350.50 per share. Roush and Kelso had decided to escalate the battle. They fired their first attorney, and Kelso introduced Norman to Larry Friedman. By that time Norman had sold a grand total of 14 videos.
Laying the ambush:
The gang's new attorney searches for a friendly judge.
Larry Friedman's office near Preston Center is decorated with antiques, paintings in ornate frames, and photos showing his transformation from New York radical to Dallas conservative.
"That's when I was a socialist," Friedman says, pointing to a picture of him with long curly hair leading a student protest rally at Queens College. It hangs above a later picture of Friedman, salt-and-pepper hair cropped short, in a grip-and-grin with former president George Bush. Now 49, Friedman is a tall, bulky man with an ingratiating manner and what even detractors say can be a persuasive presence in front of a jury. In 1978, when Friedman moved to Dallas to practice real estate law, the economy was booming and Republicans were inconsequential. But the '80s saw a Republican takeover of grassroots county politics, forcing Democrats who wanted to run for judge to switch parties. Friedman switched, too.
And that brings up a sore point. Friedman had agreed to an interview about the Yahoo case, but he's wary. Friedman has been furious at D Magazine since September 1997, when editor and publisher Wick Allison tagged him as responsible for an "odor at the courthouse." Allison blasted Friedman for bragging about how his law partner Driegert could get favorable treatment from Republican judges. I promised Friedman that I would base this story on my own research. However, that research finds that many Dallas attorneys and judges have a low opinion of Friedman. "He's told me personally that he uses that bumpkin Driegert to get influence at the courthouse," says one lawyer who has clashed with Friedman in the past. "It offends me personally because I think being a lawyer means more than that."
One prominent member of the legal community—who has no connection with this case—insists that if Friedman told him the sun would rise in the east, he'd go outside to make sure. State and federal judges have sanctioned him three times for unprofessional conduct. (Friedman fought the sanctions and has suceeded in getting two reversed.) In fact, when Friedman took over, the Yahoo lawsuit was in the court of State District Judge Bill Rhea, who had sanctioned him for $18,000 for making false statements in an affidavit.
The case wouldn't be in Rhea's court for long. As Kelso promised, Friedman entered the Yahoo case in late 1999 with a "big bang."
First, in order to mount an aggressive offensive, Friedman needed money. He persuaded Cleveland attorney Joel Levin, representing Roush in the Rahr lawsuit, to put $150,000 into the case for expenses, which included hiring a media flack.
Then on Dec. 20, an associate in Friedman's firm filed, in county court, two new, almost identical lawsuits—one against Cuban at 4:36 p.m., another against Wagner a minute later—even though the original lawsuit over the same contract was still pending.
It's called forum shopping: filing multiple suits to get the judge you want. One of the new suits landed in Judge David Gibson's court, the other in the court of Judge Carlos Lopez, where Friedman recently had won a record $108 million verdict. The original case would be dismissed to avoid Judge Rhea. Trying to stay in the court where he'd been victorious, Friedman would then dismiss the case against Cuban in Gibson's court and simply add Cuban, Yahoo, and Broadcast.com to the lawsuit against Wagner.
On Dec. 22, the day before the courthouse would close for the holidays, Friedman went before 80-year-old Visiting Judge Leonard Hoffman (Lopez was out of the country) and requested an emergency temporary restraining order. Friedman did not mention the duplicate filings and told Hoffman he didn't know if Yahoo had attorneys.
Trial lawyers are considered officers of the court; judges make rulings with the expectation that they have been told the truth. His clients had been negotiating with Yahoo for months. Making a false statement to the court violates professional ethics. Still, Friedman insists he didn't know Yahoo had in-house attorneys.
Hoffman, who clearly knew little about the Internet, granted Friedman an extraordinary TRO. At 1 p.m. he signed an order—prepared by Friedman—requiring Yahoo/Broadcast.com to cease collecting or using registration data, to publish announcements retracting their privacy policies, to announce that they had been accused of fraud, and to mail letters with that information to 80 million users.
That day, Yahoo's stock closed at $419.31 a share. Perhaps Friedman and his clients felt that the company's senior management would do anything to avoid unpleasant publicity that could hurt their personal wealth. To make sure they felt the sting, Friedman notified the press. Only then did he tell Yahoo—sort of. At 5:20 p.m., with the courthouse closed for four days, Friedman and Levin went to the office of Steve Stodghill.
Stodghill, a former Eagle Scout whose round black glasses and baby face give him an owlish look, was an early investor in Broadcast.com and is attorney to Cuban and Wagner. As Stodghill was pulling out of the garage, Friedman gave him a copy of the lawsuit and said he had "sued some of your clients."
Shaken, Stodghill realized that if Yahoo ignored the judge's order until the next hearing on Dec. 27, it could get hit with a costly contempt ruling. But complying could kill its business. The next morning Stodghill began trying to find a judge who could hear an emergency motion to dissolve the TRO. An associate finally got hold of the wife of Judge Bob Jenevein. "He's having breakfast at Kuby's," she told him.
Stodghill sped to Kuby's. Jenevein agreed to hear the motion, but the courthouse was locked and had no heat and electricity. Jenevein told Stodghill to notify the other side and meet him at 1 p.m. at Dakota's restaurant. But when Friedman walked in with an entourage of six, Jenevein adjourned the proceedings to a larger room at Stodghill's office a block away.
During an unusual—but entirely legal—hearing, Jenevein dissolved the TRO. He recognized it as defective on its face: TROs are intended to maintain the status quo, not require extraordinary remedies. Also, Friedman had failed to notify Yahoo's attorneys. Yahoo's team breathed a sigh of relief. They shouldn't have.
Fort Yahoo fires its guns:
Tom Melsheimer takes a hit—and hits back.

A life-sized lithograph of Superman marks the door to Tom Melsheimer's office at Fish & Richardson on the 50th floor of Bank One Center. It's an impressive space, with a high atrium ceiling and enormous windows. Outside Stodghill's even grander office (the "Stodge-Mahal") in the same firm hangs a life-sized Batman. It's safe to say no other lawyers in town have art comparing themselves to superheroes.
Both 40 years old, the two partners have cut a wide swath across the Dallas legal community for different reasons. Stodghill made his mark as lawyer to Wagner and Cuban; Melsheimer as a courtroom fighter. A former assistant U.S. attorney, Melsheimer has prosecuted—and defended—some of the highest profile cases in Dallas, including former councilman Al Lipscomb. Tall, thin, with a high forehead and aquiline nose, Melsheimer is known for his raucous laugh and ability to think fast on his feet. But he got caught flat-footed when he first stepped into the Yahoo case.
On the Monday after the "Christmas ambush," Melsheimer was asked by one of his firm's junior associates to attend the hearing set by Judge Hoffman. Friedman was trying to reinstate the TRO and was trying to get Cuban and Wagner thrown in jail for not complying with the court's order. But Stodghill had filed an objection to the visiting judge, which automatically removed Hoffman from the case. Melsheimer assumed the hearing would be short and perfunctory.
Then TV cameras showed up. Within minutes, Melsheimer had to separate his young associate and Friedman, who challenged each other to a fistfight. Hoffman refused to step down and immediately reinstated the TRO.
Melsheimer felt as if he'd been sent to accept Lee's sword at Appomattox only to have the Civil War erupt again. In the judge's chambers, Friedman revealed his true goal. "What we really want is mediation," Friedman said. "If this gets out, it's going to kill your stock price." Realizing he had to get out of Hoffman's court, Melsheimer agreed.
Two days later, at the mediation, Friedman presented his demand: $300 million. The session lasted only 90 minutes, but it bought Melsheimer time. The Court of Appeals removed Hoffman from the case; the cases were consolidated in Gibson's court.
In response, Friedman inundated Yahoo with a landslide of paper. In one 10-day period, there were 15 hearings before 10 different judges. Friedman repeatedly threatened to file bar grievances, disqualifications, sanctions, contempt, and civil rights violations against the other side.
"It was aggressive lawyering," Friedman confesses. As part of his strategy, Friedman used the press. He filed a writ of attachment against Cuban to block his purchase of the Mavericks. He tried to halt delivery of Cuban's Gulfstream jet. He filed motions, issued press releases about them, and then dropped them—one after another. After taking Cuban's deposition, parts of which were dubbed "highly confidential," Friedman issued a press release reporting a motion to prohibit "the obscenity-spewing billionaire" from using profanity.
Then, for yet another plaintiff, Friedman filed a lawsuit accusing Yahoo of violating the Texas Anti-Stalking statute by placing "cookies" to gather data on users' computers and released a statement alleging "possible criminal violations" and asking for $50 billion in damages. He was now arguing two contradictory positions, demanding that Norman's company receive the data gathered by Yahoo and insisting that gathering such data violated users' privacy.
Melsheimer scrambled to respond to each filing, then turned the tables, filing a countersuit. "This is fun," Friedman told Melsheimer after one bout. "I bushed you and you bushed me back."
Melsheimer wasn't amused. He'd become lead general in a war between Yahoo/Broadcast.com and a little company that had never made a dime. "Once you get into a case, you're always looking for a way out," Melsheimer says. "But we never entertained a serious settlement because there were never any serious settlement offers made." Melsheimer felt that Kelso, not Friedman, was calling the shots.
As their tactics grew more onerous, Melsheimer hit back, filing a motion for $150,000 in sanctions against Friedman and Kelso. Melsheimer accused Norman's company of conducting a "campaign of extortion" and Friedman of forum shopping and numerous infractions of the rules. (Before this case, Melsheimer had never filed a sanctions motion against another lawyer, nor had he ever been sanctioned.) During a hearing before Gibson in early April, Melsheimer hammered at Friedman's behavior.
"This man has been sanctioned before for a variety of conduct and the misuse and abuse in our judicial system," Melsheimer said. "And it's not sticking."
Then, everyone waited for Gibson to rule. In late July, Melsheimer got a call from Friedman, who had filed yet another motion to recuse Gibson. This time Friedman alleged the judge had been bribed.
"Larry, what are you doing?" Melsheimer asked. "Even for you, this is too much. I think we're about to go down an unnecessary path and if you've got some proof, you need to tell me."
"Tom, you just haven't been around the block enough," Friedman told him. "This is going to teach Steve a lesson." Melsheimer let loose a raucous laugh. "Tom, I've heard that joker's laugh before and I think I've heard it for the last time," Friedman said. "I'll see you at the hearing."

The Knives are out:
A judge's head gets served on a platter.
When TV cameras appeared for the hearing, Melsheimer knew something was up. Kelso, Roush, and Friedman looked euphoric. Then the black-robed Gibson, 32, took the bench looking ashen and very angry. After Gibson's election 18 months earlier, the young judge had set his sights on a higher bench. Now Friedman was trying to destroy his career, aided by Jeffrey Robnett, Gibson's own attorney—and at the time Gibson's best friend.
Friedman's shocking petition alleged that the judge had conspired with Stodghill and Cuban to receive a bribe and implied that Gibson had given court appointments and rulings to three female lawyers, including Judge Jenevein's wife, in return for "sexual favors."
Much of the petition was hyperbole or simply untrue—the former girlfriends named had never received court appointments from Gibson—but Friedman had attached devastating evidence of one allegation, an affidavit signed by Robnett making a charge that, if true, could result not only in Gibson's removal from the bench, but a "death penalty" sanction against Yahoo.
"It was like being sent straight to hell," says Melsheimer of the moment he read it. Only a few weeks earlier, he and Stodghill had joined the prestigious Boston firm Fish & Richardson, bringing the giant Yahoo account with them. Now Stodghill was being accused of a crime. His California-based client was asking: what the heck is going on in Dallas?
Robnett claimed that he, Gibson, and Stodghill met on May 8, 2000, at Stodghill's house to discuss an upcoming mediation. Robnett was representing Gibson in a dispute over the custody of his daughter, but Gibson wanted Stodghill to handle the case if it went to trial. Robnett said that as the three men drank whiskey, the discussion turned to the Yahoo lawsuit. When Gibson talked about the pressure he'd face in the next election if he sanctioned Friedman, Stodghill tried to assure him that Cuban would give him a fundraising party at his home. Robnett claimed he was so shocked by this conversation that he immediately called his own attorney, who advised him to write an affidavit. Oddly, it took him more than a week to complete the statement: it is dated May 16. He then took it to the FBI.
Stripping out Robnett's embellishments, the men's "whiskey talk" sounded more like Gibson was worried Friedman would retaliate if he did what he thought was right. Gibson was aware of what had recently happened to Judge Sally Montgomery after she tangled with Friedman. Driegert had called her house, given her husband the number of a Friedman case, and asked for a continuance. (Driegert admitted making the call but not asking the favor.) When Judge Montgomery refused, she drew an opponent in the 2000 Republican primary and lost. She blamed Friedman and Driegert, although most political observers blame her bar ratings.
After Robnett's bombshell, both Gibson and Jenevein immediately recused themselves from the case. Jenevein blasted Friedman, pointing out that Gibson had given his wife only five court appointments in 20 months and that Friedman included it in the petition only for purposes of "judicial intimidation," a tactic normally reserved "for the Mob."
Stodghill insisted that the fundraiser was planned long before the suit was filed and he would never have offered Cuban's home as a site because Cuban had explicitly said he would never do those events. (Although he generally loves talking to the press, Cuban declined to talk to D for this story.) And though Stodghill had given Gibson $3,000 for his last race, so had Friedman.
Gibson maintained there was nothing wrong with asking Stodghill to represent him because the Yahoo case had been removed from his court. That was technically true. On April 28, Kelso had put Norman's company into involuntary bankruptcy. The filing was a classic Kelso maneuver that halted all other legal proceedings. The ploy only worked temporarily. Kelso's check for the $170 filing fee bounced and a judge dismissed the bankruptcy on May 24. (Kelso had listed himself as a creditor for $100,000.)
But the big mystery was why Robnett would violate Gibson's attorney-client privilege by signing such an affidavit. Also, how did Friedman obtain it?
Robnett maintains he was put into "an awful position" and simply did what he thought was right. But his history suggests a pattern of bad calls. As a DeSoto councilman in the mid-'90s, Robnett feuded with other council members, suing one who wrote to a newspaper saying Robnett "was incapable of logical thinking and he certainly had no deductive reasoning skills." (They settled out of court.) Asked to leave two law firms for using poor judgment, Robnett was known for telling tall tales, like the one about dating Brooke Shields.
Though Robnett insists he didn't give Friedman his affidavit, on April 13, Friedman had represented him in a hearing against a former boss and had tried to hire Robnett to defend him against Yahoo's motion for sanctions. (Robnett had declined after discussing it with Gibson.) As for his part in the matter, Friedman maintains he only learned of it when FBI agents came to his office in mid-May, informed him that he and his clients were the victims of a crime, and gave him the affidavit. The incident so unnerved him that he pledged to mend his ways. "I've been born again," Friedman now says.
But the FBI did not give it to Friedman, according to a law enforcement source. Friedman probably first learned about it from his PR flack Bill Simpson. A minor political functionary, Simpson was consulting for Robnett as well as angling for Robnett's appointment to a soon-to-be-vacant bench. "He desperately wanted [the judgeship]," says a former associate. Did Robnett betray his client and friend in hopes that Friedman and Driegert would support that effort?
Gibson sued Robnett for defamation and legal malpractice; Robnett counter-sued. They settled out of court. In a peculiar recantation, Robnett said that though the affidavit accurately reflected his perceptions at the time, "it does not set forth my views today based on the additional information I have since received." But by that point, the damage to Gibson's career had been done.
On a Friday in early October, Judge David Evans' courtroom was packed with lawyers representing Gibson, Jenevein, Stodghill, Jenevein's wife, and two lawyers who once dated Gibson. And in the back sat Kelso wearing an expensive pinstripe suit and a smile.
For several hours, attorneys rose to discuss an unusual "plea in intervention" to remove both Jenevein and Gibson from the bench for misconduct, filed by Kelso under an obscure state law. Evans ruled that Kelso's lawsuit could go forward only if the DA's office agreed to prosecute it. Evans set another hearing for a week later to give the DA time to examine the evidence. After Evans refused to allow him to speak, Kelso left in a huff.
Behind the scenes, Friedman was maneuvering to substitute a more sympathetic plaintiff for Kelso in the lawsuit against the two judges. Several weeks before the hearing, Friedman's flack Simpson approached Rick Finlan, who is notorious for filing pro se lawsuits against public officials. Because Kelso had driven the Dallas judiciary "insane" and his name was "sullied at the courthouse," Simpson said, Friedman wanted Finlan to step in as plaintiff and would provide an attorney's services for free.
Finlan was suspicious; while suing DISD, Finlan had obtained a $18,000 sanctions order against Friedman for making false statements in an affidavit. So he secretly taped his conversations with Simpson. "I felt [the offer] was illegal," says Finlan, who refused the invitation to get involved. (Friedman denies that he asked Simpson to approach Finlan. Simpson declined to comment.) On Oct. 13, Judge Evans dismissed Kelso's lawsuit after the DA's office refused to prosecute. Kelso didn't bother to show up.
From high drama to unintended Farce:
The gang of rogues turns into the Pirates of Penzance.

Meanwhile, the lawsuit that started it all took a step up the ladder, inadvertently pushed there by Friedman. In yet another petition, Friedman alleged that Yahoo, Cuban, Wagner, Stodghill, Melsheimer, and Gibson had conspired to violate his clients' civil rights. That raised a federal claim, allowing Melsheimer to whisk the case to federal court, where Kelso has a long and colorful history. Friedman's efforts to wrest the case back to county court failed. The Yahoo lawsuit is now before U.S. District Judge Sam Lindsay.
Giving the gang a taste of its own medicine, the attorney who was fired at the outset has sued for his share of any award. The attorney who helped finance the case has filed suit against Friedman for "civil theft and fraud," contending he loaned Friedman more than $300,000 (for this and another speculative lawsuit), then was fired.
At least until November, Kimball Norman's videos are still up on Broadcast.com; about 70 people register to view them each month. He's received data on 750,000 users but has done nothing with it. Norman seems hurt that Yahoo has "buried" his content and is unwilling to do business with him. Because all the parties who have taken a piece now dilute Norman's share of any recovery, it's unlikely he'll ever see the millions he once dreamed about.
Meanwhile Roush, Kelso, and Royer have their own problems. Last June, a jury found that they and a half-dozen other defendants violated or conspired to violate federal securities laws, and committed theft and fraud. U.S. District Judge Joe Fish entered a judgment against the group totaling more than $224 million, with the three men getting socked for about $43 million each.
I had lunch with Roush, Kelso, and Friedman just before Christmas. Roush and Kelso chortled about "JudgeGate" and their strategy against Cuban and Yahoo.
But a month later, I saw a different Kelso. Wearing an orange prison jumpsuit and leg chains, Kelso shuffled into the courtroom of Judge Fish. He had been arrested for contempt of court as he stepped off a plane at DFW Airport; it seems he pleaded the Fifth Amendment during a deposition about his assets when he had no right to, and then didn't appear at a sanctions hearing. It turned out Kelso was also wanted on a state warrant for non-payment of more than $100,000 in child support and court fees. Only a few weeks earlier, Kelso had filed a lawsuit against his wife's divorce attorney and the judge in the case, alleging that the judge had been bribed.
Standing before Judge Fish to defend his actions in the Rahr litigation, Kelso may have been wishing that his cronies hadn't posted lurid messages on a Yahoo bulletin board that accused Judge Fish of taking bribes and that questioned his sexual orientation. But still feisty, Kelso told Fish that he had taken the Fifth because he was under investigation by the FBI, the IRS, and the SEC. He spent about 40 days in jail.
Houston attorney Larry Fossi, who fought and beat the gang in the Rahr case, evaluated their Yahoo suit to see if it had any monetary value that might be used to compensate his client. His verdict: "It's an example of the most bogus, made-up lawsuit I have ever seen. It has only nuisance value."
So far, the contract between Norman and Broadcast.com has spawned almost a dozen lawsuits—almost one for every video sold by Universal Image. In addition, Judges Gibson and Jenevein must now defend themselves against complaints filed by Kelso and Friedman with the State Commission on Judicial Conduct. Friedman also filed a grievance against Stodghill with the State Bar of Texas; Jenevein and others have filed grievances against Friedman.
Melsheimer shakes his head over Friedman's antics. "This has been an utter waste of time and resources," he says. "It's the single most meritless case I've ever defended in my entire career. A lot of people have been hurt by it. Both the participants and the system are to blame for that."
This time Friedman and crew may have chosen the wrong target. Though Yahoo's stock has dropped 90 percent from its peak, the company has resources to fight back. And it's unlikely that Mark Cuban, who made national headlines for laughing off a $250,000 fine by the NBA, will back down when he thinks he's being sued by an extortionist.
But Friedman remains confident. After all, as he well knows, on a pirate ship the last man standing gets the gold. With all the fuss and bother, countersuits and sanctions, so far neither the courts nor the bar have been able to stop him.
Get our weekly recap
Brings new meaning to the phrase Sunday Funday. No spam, ever.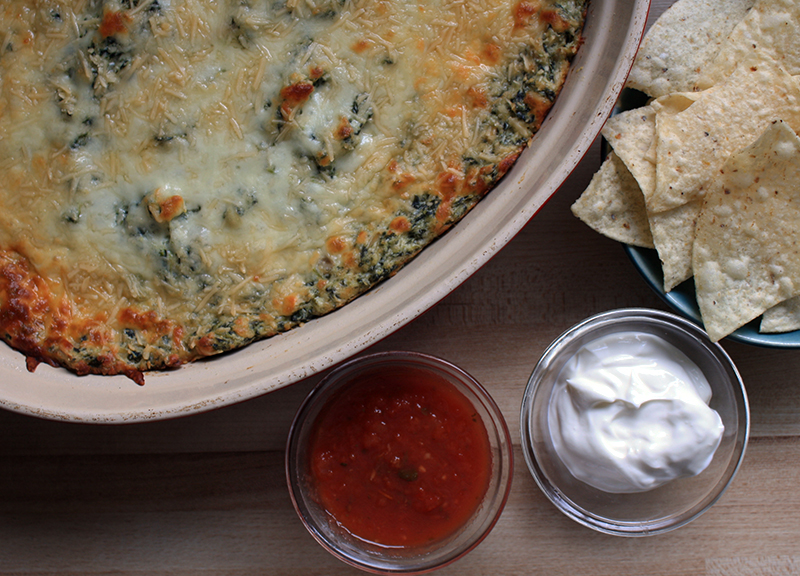 Dish Pirate
Want to enjoy the best that Dallas restaurants have to offer without ever leaving your home?