Herb Kelleher, who runs perhaps the most dependably on-time airline the world has ever known, is late.
He's just running a couple minutes behind, mind you. And it's really not his fault. He's been shooting a training video all morning, and hasn't even had time for his first cup of coffee. And anyway, no one ever accused Herbert D. Kelleher of being the model of efficiency. Among other things, the Southwest Airlines chairman, chief executive officer and president is constantly misplacing important things like his car keys, and he rarely completes a meal without spilling something on himself. As an additional precaution against his forgetfulness, Kelleher's desk at the airline's Love Field headquarters has no drawers for documents to disappear into.
At the moment, Kelleher is putting things in their proper places, primping for an interview at hand, combing his hair in a bathroom across the hall from his office. "I always thought combing my hair would make me more attractive, " Kelleher says, putting the comb down and approaching his guest. (Actually,
lunging
toward bis guest is a more accurate description.) "You know what, it doesn't help a bit."
He laughs heartily, then starts hacking-part of the price he pays for smoking 100 cigarettes a day. "It's hay fever season," Kelleher explains, leading the way to his office.
Once inside, Kelleher reclines on a light blue leather chair and fires up a smoke. Dressed in dark blue jeans and a blue-and-green checkered shirt, he's one of the snappiest-looking people in the executive suite at Southwest on this particular morning. As it seems to be in most areas of employee relations, Southwest is ahead of the Fortune 500 fads for casual work dress. "We don't stand on ceremony around here," Kelleher explains, exhaling a cloud of toxins. Once, Kelleher was called out for an emergency meeting at one of Southwest's suppliers. "I had on a pair of orange jams-you know those bright colored pants-and a shirt," he chuckles, "Everyone there was in a suit, and they're all looking around for security to come get the crazy looking guy who just walked in."
That's the Herb Kelleher America knows. The crazy guy, the happy-go-lucky spokesman for Southwest Airlines who dresses up like a referee and calls penalties on his competitors during his company's "Monday Night Football" commercials. Herb is the guy who sent Robert Crandall, chairman of AMR, the parent company of American Airlines, a vat of chocolate pudding after Crandall asked what Southwest planned to do with the manure from a plane it painted to look like Shamu, Sea World's killer whale. Herb performs spontaneous, notoriously bad Elvis impersonations. Herb drinks Wild Turkey and smokes like one of Antonio Banderas' guns, even lighting up on occasion in the cockpits of Southwest planes.
But that Herb is only half of the man who runs Southwest Airlines. Far from a clown. Herb Kelleher is a well-spoken intellectual in everyman's clothing. He reads three to four books a week, spending $300 on a typical visit to the bookstore. He is a dedicated student of military history. He studied philosophy and literature at Wesleyan, graduated at the top of his law school class at New York University, and has argued a case before the U.S. Supreme Court.
And while he's been called "the clown prince" of the airline industry, he's also been named by
Fortune
as one of the best managers in America. In turn, Southwest earned warm praise in
The 100 Best Companies to Work for in America,
which lauded the airline for allowing employees a wide range of opportunities and gave it top marks in camaraderie and friendliness. The ongoing love fest between Kelleher and the airline's 20,000 employees has brought Southwest 23 straight years of profitability, during which time the little airline from Texas has expanded from three airplanes serving three cities—Dallas, Houston, and San Antonio—to more than 200 planes serving 47 cities in 23 states.
As well, Southwest's unmatched records for on-time performance and customer service consistently place it at the top of the Department of Transportation's ratings. Its profit margins leave industry pundits, competitors and business analysts searching for the secret to Southwest Airlines' success. But the Southwest secret is no secret: It's Herb.
"Herb is Southwest Airlines," says Southwest executive vice president Colleen Barren, Kelleher's former legal secretary and now the top-ranking woman in the airline industry. "He exemplifies everything this company stands for. "
---
The chairman's office at Southwest Airlines has no windows—a design element Kelleher insisted on when the company's headquarters was built. He wanted no one to envy the boss' space, instead hoping to set an example for other top managers to follow: Don't worry about getting the comer office with lots of windows, goes the message; worry about getting the job done.
Kelleher excels at teaching such lessons. His little Texas airline has a corporate culture that is envied and often copied by companies within the airline industry and those outside of it. Southwest's 
esprit de corps
is grounded in the story of the airline's early days, and in Kelleher's devotion to the Southwest mission. An attorney by training, Kelleher fought the legal battles that finally got the airline off the ground 25 years ago. He worked for free for more than a year to make that happen, and, contrary to his party-animal image, he has worked tirelessly since—12 hours a day, seven days a week on average.
In that time, he has created a management structure that, against all conventional business wisdom, still operates like a startup. Kelleher has insisted that costs be kept extraordinarily low, that growth be steady and cautious, that employees be empowered to make their own decisions, and that everyone in the company focus on customer service, Business schools and many Fortune 500 firms have only recently discovered such concepts- calling them part of "total quality management." But Kelleher's teaching goes beyond the cult of TQM. He has also fostered a wild-eyed, laugh-a-minute sense of fun that is funneled from the chairman all the way to the baggage handlers at Southwest Airlines.
"He is a very smart businessman," says Southwest pilot Ray Brach. "But, a better leader and a great cheerleader."
Earlier this year Kelleher addressed a nearly packed SMU's Tate Lecture series, a forum that typically draws more sedate speakers like Gen. Norman Schwarzkopf. The crowd had clearly come to see the funny man with that wacky airline, and Kelleher did not disappoint. Wrapped in a cloud of smoke, not at all intimidated by the crowd (or the building's no-smoking policy), Kelleher read from a scribbled outline of a speech, though it was hard to notice that he hadn't memorized the text.
He mocked himself, of course: "Thank you for lowering your standards to have me here tonight," and, somehow, he wandered onto the subject of imbibing to excess at the dozens of company Christmas parties he attends each year. "I'd like to tell you more about the Christmas parties," he apologized. "But frankly, it's all a little hazy to me. It's the same way when I get up in the morning and greet my car and say: How the hell did you get here?"
A good question for a man who came to his position as an industry leader by a circuitous route, following a map drawn on a cocktail napkin.
In 1967, Kelleher, a New Jersey native, was living in San Antonio with his wife, Joan, the daughter of a prominent rancher in that city. He was working for one of San Antonio's top law firms when a client of his, an oilman named Rollin King, suggested they start an airline. King wanted to model this Texas airline on some low-cost, low-fare carriers in California. So King illustrated the idea for Kelleher by sketching out a triangle linking Dallas, Houston, and San Antonio on a cocktail napkin. The napkin has become part of Southwest lore—a business plan mapped out over Wild Turkey on the rocks, the perfect scenario fora maverick airline run by a maverick boss. But, despite the alcohol (most likely a
lot
of alcohol), Kelleher says he was only cautiously interested in the plan when King presented it.
"I was skeptical at first," says Kelleher, comfortably slouched in his Love Field office. "But it appeared that there might be a real opportunity to form an intrastate operation in Texas and I understood it was going to be a political battle as well as an economic battle."
It was both, which is exactly why King wanted the attorney Kelleher on board. The now-defunct Braniff Airlines had a monopoly on flights between the big cities in Texas at the time, and a carrier called Texas International dominated air service between smaller cities in the state. What Texas International and Braniff didn't control, Continental Airlines did. And none of those carriers was about to let a competitor walk into its territory and start stealing customers, especially when the industry was so heavily regulated that existing carriers could bring the power of law against upstarts.
At that time, more than 20 years before the airline industry was deregulated, air carriers had to apply to the federal government before starting operations. And in 1967, the federal government wasn't allowing any new operators to get into the sky. But there was a loophole: If a carrier flew only within the boundaries of one state, it could circumvent the federal government's restrictions.
Still, the major carriers in Texas cried foul to the government, complaining that their business would be hurt by the upstart Southwest. That, in turn, would affect their ability to provide transportation for Texans traveling outside the state's borders, In other words, even if Southwest only flew in Texas, the airline would affect interstate travel, and therefore should not be allowed to get off the ground.
The legal battles dragged on for nearly four years, during which time Southwest never got a plane into the air. Southwest's planned maiden flight was thwarted by a last-minute restraining order. Braniff had appealed a court decision that would allow Southwest to fly only within Texas. So Kelleher headed to Austin and argued his airline's case in front of the Texas Supreme Court, which finally cleared the way for the first takeoff.
Right after the decision was handed down, Kelleher was asked by then-Southwest president Lamar Muse, on the phone from Dallas, what he should do if the sheriff showed up to block the rescheduled debut with another restraining order.
"Leave tire marks in his back," Kelleher responded.
That underdog attitude remains the cornerstone of Southwest's corporate culture today. Kelleher's eyes twinkle and a slight grin crosses his face as he recalls that original battling spirit.
"You know how we invented the 10-minute turnaround? To stay in operation, we had to sell one of our first four planes. But we kept the same schedule with the three planes we had left. The only way to do that was to turn those planes in 10 minutes."
He releases a deep, smoke-filled breath. "And you know what? We did it, and we're still doin' it."
To do it, Southwest had to fight Braniff and the others all the way to the U.S. Supreme Court. The lawsuits crippled Southwest financially. When the airline (originally incorporated as Air Southwest Co.) ran out of money, Kelleher had to fund its legal expenses from his own pocket—working for free to keep the airline in business. Back then, Kelleher wasn't even officially employed by the airline. He was just its legal representative. His perseverance in the face of long odds became a rallying cry for the airline's employees. Not only is Herb their carefree leader, he's also the guy who loved Southwest so much, he worked for free.
"I'm kind of an idealist by nature," Kelleher explains, "and I got to the point where I said, 'What are we trying to do? We are trying to offer the people of Texas superior air transportation and a low price, and who is frustrating us in our attempts to do this? It's our competitors. And what mechanisms are they using? Administrative agencies, the courts and legislatures.' And I thought that if they get away with this, it's a perversion of what America is supposed to be about."
He sucks in on his Barclay's, leans forward on the blue leather chair and furrows his brow. "In a sense it became kind of a jihad for me, because if they were successful, it meant that my vision of America was wrong."
---
Herb Kelleher's vision of America was formed during a childhood spent in Haddon Heights, N.J., during World War II. He was raised in what he calls an "eclectic environment." In a religious union that was rare in the prewar East, his mother was an Irish Catholic and his father was an Irish Presbyterian. The Kelleher children were allowed to choose which religion they would follow. Herb chose Presbyterianism, and attended a nearby church filled with German immigrants.
"I could say the Lord's Prayer faster than anybody else in church," Kelleher recalls. "They were all slowed down by their accents."
When the Japanese attacked Pearl Harbor, Kelleher was 10 years old. "I think I was fortunate to grow up then in one respect," he says. "You grow up with heroes all around you, setting examples for you every day. People like Churchill, F.D.R., George Patton and so on. I always admired those folks. I think that was helpful to me because there was something going on then that was way beyond any individual. It was like the Crusaders going to free Jerusalem."
After the war ended, Kelleher took a summer job where his father worked, the Campbell Soup Co. There, over chicken, noodles, and vegetables, he learned lessons in management that would later help him lead Southwest Airlines to revolutionize the airline industry.
"I had a heck of an unofficial course in business," Kelleher says. "It taught me what working was like. Most of the people who I dealt with, who were to some extent disaffected with the company, had been turned off by small things. The lighting was too dim in their workplace, or something like that. Their disgruntlement had nothing to do with what they were making, it was that the company would not do something [like fix a light bulb] that was almost infinitesimal to make their lives easier, to make their job easier. And I realized that this is a tiny thing, but because the company won't do it, even just through inadvertence, that worker has been diminished by it. You have to pay attention to the small things."
At Southwest, Kelleher has been known to fix a few small things as well. Like the time some gate agents were complaining about standing on a hard tile floor behind the ticket counter all day long. Kelleher went out to Wal-Mart himself and bought some rubber padding for them, It's the kind of micromanaging that only a totally disorganized boss like Kelleher would bother with. But it also sets a tone for everyone else to follow. "Just because someone is complaining, doesn't mean their dedication to the company has been lessened," Kelleher says.
"Leave tire marks in his back.

Herb Kelleher
Kelleher keeps in touch with the feelings of those on the company's front lines by working directly with them one day each quarter. Like all other top management on that day, Kelleher loads baggage, or takes tickets, or delivers peanuts or anything else involving the day-to-day operations. Except flying, that is. "They won't let me do that for some reason," Kelleher laughs.
The symbolism of such a workday is not lost on the company's employees. Says one worker, "How many CEOs do you know who come into the cleaners' break room at 3 a.m. on a Sunday passing out doughnuts and putting on overalls to clean a plane?"
That's just the kind of impact Kelleher wants to have. The airline, with 20,000 employees nationwide, has grown too big for him to personally meet or work a day alongside everyone at Southwest. So, he demands that his managers develop other ways to pass on the do-what-it-takes attitude that the chairman has always maintained.
"I don't accept that if you get to some size you can't manage the same way," Kelleher says. "We've always said that our No. 1 priority is our people, and as we get larger we just have to find different ways of manifesting that. If you think that people are the most important thing, then you work harder at giving them what they need,"
Working harder means establishing numerous incentive programs for employees who help keep things running smoothly or who come up with new, more efficient ways of working. It also has meant the establishment of a culture committee, wherein the airline's entrepreneurial culture—the spirit of Herb working all day for free and drinking himself to sleep each night—is passed on to all employees.
''I think the way in which the other airlines opposed us when we started really helped develop a warrior spirit here," says Colleen Barrett, Kelleher's assistant-turned-executive, who heads the culture committee. "We communicate that spirit to all of our employ-ees."
Barrett's story, her rise from secretary to executive, perhaps more than any other shows just what kind of results Kelleher's unorthodox management style can produce.
"He is an incredible mentor and teacher," Barrett says. "I didn't even realize what kind of an education I was getting. Herb brings everyone into the fold so effortlessly. When he was practicing law, I think a lot of people he opposed were fooled, too. Herb was the guy joking around in the hallways. Then, he'd go into the courtroom and take them all by surprise with what he knew."
---
The United Center, the home of the Chicago Bulls, boasts the logo of Chicago-based United Airlines on its roof. But during Bulls games, televised around the country, the overhead pictures are provided by a camera emblazoned with the logo of Dallas based Southwest Airlines. It's a minor detail, a juxtaposition most people wouldn't even notice. But it's a typical Southwest move—kicking a major carrier in the pants right in its own back yard. And, as a bonus, this major carrier happens to be flying its own low-fare Southwest competitor on the West Coast.
It's a small gesture, of course, hardly worth being designated as part of the jihad, the crusade on which Kelleher insists his airline embarks each day. Except in this case the holy-land consists of places like Lubbock and Fort Lauderdale, and the crusade isn't about freeing the holy land, it's about offering reduced fares to travel throughout it. But the martial metaphors fit.
Under Kelleher, Southwest has pursued a blitzkrieg strategy, bombarding new markets with low fares and frequent flights. The result is usually the same: Southwest Airlines ends up dominating that market within just a few months. The airline's invasion of Chicago provides a good case study of what two analysts from the U.S. Department of Transportation labeled "the Southwest Effect."
In September 1993, Southwest inaugurated service between Chicago's Midway Airport and the Baltimore-Washington International (BWI) Airport. In three months, the passenger count on that route increased 333 percent, from 59,020 the previous year to 255,580. And air fares for the Midway-BWI route nose-dived, dropping from an average of $160 to $62, By offering low fares and a high frequency of flights in each new market, Southwest drives the passenger count up dramatically.
Suddenly, people fly to destinations they would have driven to before. In the hot California market, where Southwest is facing United's low-fare Shuttle by United, the "Southwest Effect" had just such a huge impact on the Oakland-Burbank route. The route went from being the 200th busiest air route in the country in 1989 to the 21st busiest within a year after Southwest started service there.
"If you look at some of the carriers who said they were going to emulate us in the early '80s, they tried a different approach," Kelleher notes. "They tried to slip into the market and work around the edges of it and hope the major carriers would not respond violently. And we've almost always gone into new markets with a lot of flights from day one."
If the Southwest Effect has had a significant impact on hundreds of markets around the country, it's nothing compared to the way Southwest changed the face of the entire airline industry. Once Southwest's low-cost, low-fare structure survived the court challenges of the early 70s, it was copied by the airline's fiercest competitor, Braniff. Under the direction of Frank Lorenzo, Braniff took a pounding against Southwest's low fares. So, the major carrier decided to offer discounts of its own-first to match Southwest, then to battle other big carriers like Continental and American.
It marked one of the industry's first major fare wars, and those fare wars tore apart the government's regulatory structure for American aviation and opened the airlines to the free market. From the tiny spark Air Southwest Co. had ignited, the industry eventually unraveled, and was finally deregulated in 1978.
Since then, more than 200 airlines have merged or gone out of business entirely, including Braniff. Meanwhile, deregulation spawned a fleet of Southwest imitators like People Express, which was unable to control costs like Southwest and quickly met its demise. Airlines like America West, Morris Air, and ValuJet have been more successful, though not without their problems. Even the major carriers have gotten into the act. Along with Shuttle by United, Delta has experimented with a low-fare airline subsidiary, American has investigated starting a low-fare operation, and Continental started, then backed out on, a low-fare carrier.
Not surprisingly, Southwest's success has baffled and angered some of its competitors. Earlier this year, Continental charged that Southwest fudges its on-time records and suggested that Continental actually has a better on-time performance mark. Southwest vehemently defended itself against the claims, with some company officials suggesting that Continental is simply losing the battle with Southwest. All one Continental executive would say on the subject was, "Southwest is not perfect." It's hard to hind competitors who will say more negative things than that about Southwest, lest they draw Kelleher's ire.
---
Herb Kelleher is smiling. Not the silly grin of the prankster, but the smile of satisfaction over a job well done. When Southwest got off the ground a quarter-century ago, its point-to-point flight plans were dismissed as doomed to fail. Instead of offering flights into and out of centralized hubs, the Southwest system called for flying from one city to another only. No connecting flights, no exchange of baggage, But instead of failing, Southwest succeeded far beyond Kelleher's cautious initial expectations.
The airline's point-to-point system, its high employee productivity, and its use of just one aircraft type, Boeing's 737, keep Southwest's costs the lowest in the industry. Expenses run about 7 cents per passenger-mile flown. The major carriers, with their expensive hub and spoke systems, with dozens of connecting flights and with service to more widespread destinations, have costs that average somewhere around 11 cents per passenger-mile flown.
"No one can touch Southwest," says a financial analyst in New York City, which Southwest does not serve. "Their cost structure is unparalleled."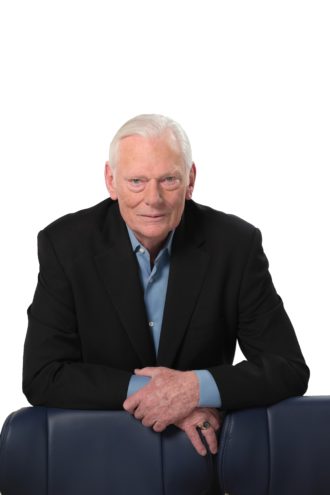 But analysts have not always been so kind to the little Texas airline. "I would go to New York in the early '80s, and the investment community would tell me that they thought Southwest Airlines was going to have a very short future unless we changed to emulate what the airlines had traditionally done," Kelleher says. "That wasn't something that was played out in the media. It was going on behind the scenes with a constituency that was very important to us—the people who provided the money and the people that invested in Southwest Airlines stock."
The investors doubted again in 1994, when Southwest, despite posting another profit, saw its financial performance dip. Profits were off 47 percent from the year before, and the company's stock price, which had been soaring around $39, plummeted to around $16.
But the decline was short-lived: Southwest posted record profits of $182.6 million on revenue of $2.8 billion in 1995,which were mainly attributed to Southwest's investment in California, where it was fighting United.
(Kelleher declared Southwest's response to the United invasion in television commercials; "We'll nuke 'em.") But while Southwest has not blown the Shuttle off the map, it's succeeded in making United scale back its ambitious plans. Like dozens of others before it, United has been unable to match Southwest's success, even when mimicking its strategy.
To which Kelleher offers a simple explanation. "It's not a formula," he says. "I believe that they
thought
it was a formula-that if they flew short-haul, smaller airplanes with high frequency, low fares and point-to-point, that would be it. But I think what they missed was the holistic aspect of it. It's not just doing those things, it's the way in which you do them. It s having the people who know how to do them, and enjoy them. The hardest thing for a competitor to copy is the people. In business that sounds kind of strange, but I tell our people all the time that the intangibles, although they can't be quantified as easily, are really more important than the tangibles."
Only a maverick boss like Kelleher would teach the "holistic aspect" of business to 20,000 employees.
"I didn't go to business school," Kelleher ays, 'T didn't have a business background. So when total quality management came along, I said, 'Hey, that's what we've been doing all along.' But we won't label it. Once you put a label on something you have defined and confined it, and then you start talking about it in the way that lawyers talk about things. It becomes jargon, and so we have never hung any labels on things."
"Service with soul"—author Tom Peters' tag for the Southwest method—directly affects the carrier's bottom line. Casual observers of the airline often mistakenly believe that Southwest keeps costs low by keeping salaries low. Just the opposite. Southwest employees are among the highest paid in the industry, and the airline is the most unionized of any major carrier. But its employee costs still remain low. For non-maintenance workers, Southwest pays $37.43 per passenger on a 1,000 mile trip, while United pays $45.47.
Why? Because it takes fewer people to get the job done at Southwest. George Washington University professor Darryl Jenkins, an expert on aviation, has called Southwest "a well-oiled machine."
In its 25 years, Southwest Airlines has never laid off workers. Downsizing may be the only key concept the business schools invented before Herb Kelleher thought of it. Southwest also maintains its low costs by keeping its planes in the air. A typical Southwest plane is off the ground for 11 hours a day, well above the industry average of eight hours.
Keeping a lean operation in an airline business, where the egos of top executives tend to be as big as the planes their companies fly, was no easy task for Southwest. Given Kelleher's chain-smoking, whiskey-swilling persona, you might expect him to lead his company into the dangerous game of one-upmanship that has crushed scores of carriers. Not so.
"There certainly is a tradition of macho-ism in the airline industry," Kelleher admits. "When deregulation took place, we could fly any place that we wanted to in the United States and theoretically could have bought bigger airplanes and begun flying transcontinental between New York and Los Angeles. But we made a steady, thoughtful and, I believe, wise decision to fundamentally cater to short-haul passengers."
---
Herb Kelleher is on hold.
Chairmen of the boards of major companies are not supposed to place phone calls to writers. But at the moment, this above-average chairman has been on hold for two minutes while a tape recorder is hastily connected to the receiver.
It is nearly 7 p.m., which means Kelleher has been at work for nearly 12 hours, and he sounds as if he'll be there longer. That kind of schedule doesn't leave a lot of time for home life. His four children are grown, and Kelleher and his wife Joan now live in a Dallas townhouse. They rarely visit the family home in San Antonio. "People ask who would my dream dinner be with, and I don't say historical figures or great writers. My dream dinner would be with my wife and kids," Kelleher says.
Even with his 100-hour work weeks, Kelleher insists that "you can have a very successful family and work long hours as well. " In any case, Joan Kelleher understands the hours. "I knew the man I was marrying," she says. (Never one to be politically correct, Kelleher once passed his wife a note during an interview warning her—tongue in cheek, of course—that if she didn't say nice things about him, he'd blacken both her eyes.)
Even at 65, Kelleher plans to keep up his hectic schedule. Though it seems every major business publication has raised the subject of his retirement, Kelleher says he has no plans to fly off into the sunset any time soon. When he does leave, some analysts suggest Southwest may be hurt by the departure of its leader and spokesman. Says an analyst who follows the company, "Herb is Southwest. Without him, the company wouldn't be the same. It'd lose its spirit."
Kelleher flatly disagrees, as do his close lieutenants. "The stories are already starting, and he hasn't even left," Barrett says. "People are telling us all the time about things Herb did that he never could have done. Herb is the embodiment of this airline's culture, but any organization this size is bigger than any one man."
And besides, the issue of a successor is secondary business when there's so much new work to be done. In California, Southwest is facing the United challenge. In the Pacific Northwest, Southwest's acquisition of Morris Air has gone smoothly, but the blitzkrieg strategy has not had its typical immediate payoff in that crowded short-haul market. In Florida, Southwest has taken on ValuJet, which was doing strong business before its recent crash and subsequent grounding by the FAA. Earlier this year, Southwest broke into the hotly contested Northeast, announcing plans to initiate service from Providence, R.I. in October. Speculation puts the carrier in markets ranging from upstate New York to Boston in the next few years.
"Success is never final," says Kelleher. Suddenly serious, he's quoting one of his boyhood heroes, Winston Churchill. "And when you think it's final, that's when you become less successful. " Then he adds his own words: "Its true. No matter how successful you've been, there is always something more to be done. And Southwest Airlines is not nearly done."
Get the D CEO Newsletter
Stay up to speed on DFW's fast-moving business community with weekly news reports, interviews, and insights.