The great painters—Picasso, Matisse, Chagall—came for the light. The walls of the small hotel Colombe d'Or, in the medieval town of St. Paul de Vence, are lined with their renderings, often exchanged for food and lodging. Frenchmen and their women came to escape the heat of Paris during the summer, to sniff the sea breeze in fresh-air markets, to bask topless on the pebbly beaches. Tourists from America and all over the world followed, drawn to the blue Mediterranean coast of the French Riviera by its natural beauty and cosmopolitan chic.
In late December of last year, an obviously well-bred American woman strolled into the tourism office in Vence, an exquisite jewel of a village just west of Nice, to inquire about renting a villa. Elizabeth Sharp said she and her husband, Don, had driven from Switzerland through Vence and fallen in love with the picturesque town. Though she was from Texas, the woman said she had a huge house and two sons in college in California. She wanted to enjoy Vence for a few months while Don traveled through Europe and the Middle East on business; she would often be alone and wanted a place with a garden, to tend flowers.
Though Liz Sharp wore only simple jeans and sweaters and little makeup, her beauty and gentility got her noticed. "She was like an angel, " says the French woman who runs the tourism office: soft-spoken, sweet, delicately attractive, obviously but not ostentatiously wealthy. One of the tourism office workers. Francoise (not her real name), helped Liz find the right place-a small but luxurious, fully furnished one-bedroom villa that hugged a mountainside several hundred meters from the famous Matisse Chapel and overlooked the walled village of St. Paul de Vence.
Liz Sharp made friends, signed up for French lessons, and began puttering in the garden with the landlady, teaching her English names for the flowers. Liz asked Francoise's hairdresser to cut her wavy, dark hair short and give it strong blond highlights. Though she frequently ate lunch with Francoise-always insisting on picking up the check, always paying in cash-Liz didn't mingle with the small American expatriate community in Vence.
With her handsome, sandy-haired husband gone most of the time, Liz explored the Riviera's historic towns, perfume factories, and exquisite small museums. Though she often rode the bus, her husband finally rented a small Corsa for her use.
In early March, Liz told Francoise she wanted to extend her stay, and asked her to find another villa she could rent. Francoise's mother, who adored Liz, agreed to lease her an apartment she owned in Vence.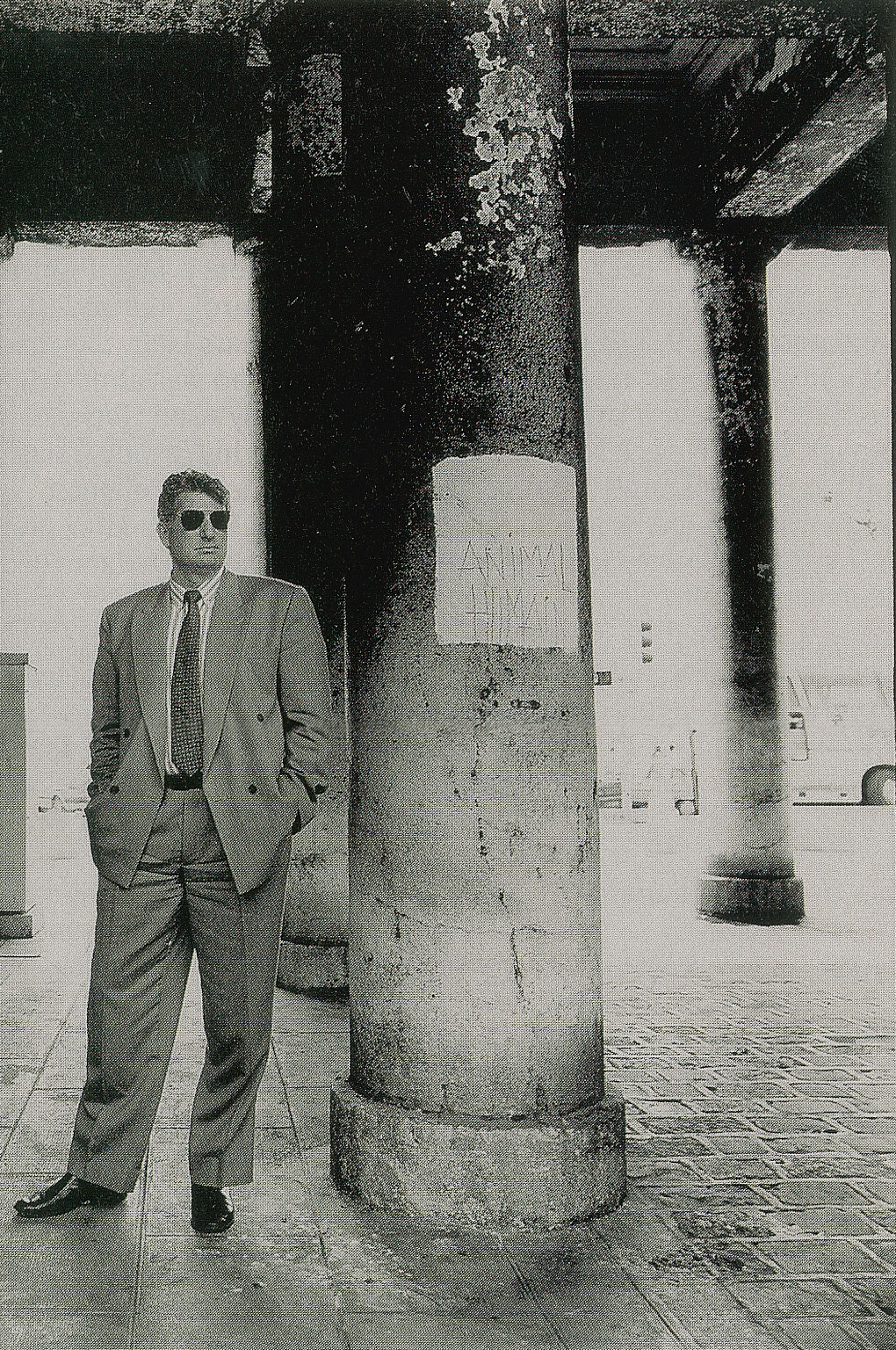 Two weeks before Liz was scheduled to move, she was awakened in the early morning when Roland Seja, a debonair French inspector who favors double-breasted suits, knocked on the door. Police were there to talk about an accident involving her rental car, he said, which she had abandoned, dented, by the side of the road. She had to come down to the station. The police let her take a shower and put on a jogging outfit before leaving for Nice.
But in Nice, Liz's French idyll came to a jarring end when she was confronted with an international warrant for her arrest. She argued, but there was no mistake. When fingerprints proved her real identity, Seja says, the result was "catastrophic. " The woman's beautiful face crumpled, her body collapsed. A 10-month global search had ended. Her secret was out. But almost as quickly as she collapsed, she composed herself.
Left alone in a room, she found a razor blade she had concealed in the waistband of her sweat pants and slit her wrists. Forty-one-year-old Joy Davis Aylor, knowing what awaited her in Dallas, tried to end her life.
Bewildered, her friends in Vence read lurid stories about their "angel, " who was dubbed by the French press "la diabolique de Dallas'-the devilish woman from Dallas-and who stood accused of hiring a hit man to kill her estranged husband's lover, 33-year-old Rozanne Gailiunas.
The 1983 attack was particularly gruesome-Rozanne had been stripped naked, tied to her bed, and strangled. Tissue had been pushed down her throat, and she had been shot twice in the back of the head. Her 4-year-old son, asleep in another room when the attack occurred, found his mother, still alive. She died two days later. It seemed like the pro- verbial perfect crime, at least for a time. After inves- tigating, police con- eluded that Rozanne's murder was the sick act of a serial killer.
Three years later, police say, Joy Aylor decided to hire another killer, this time to get rid of her husband, Larry Aylor. An ambush in a hail of bullets failed to kill him, though a friend was wounded. Still, Joy's involvement went undetected.
It wasn't until 1988-five years after the first murder-that the intricate schemes began to unravel with the help of a mysterious informer. After a massive investigation, Assistant District Attorney Kevin Chapman announced that Joy had a "hit list" of five other people targeted for murder. The state was going for the death penalty.
However, shortly before Joy Aylor was scheduled to go to trial in May 1990, she disappeared, fleeing to Canada with Mike Wilson, an attorney who was facing criminal proceedings for conspiracy to distribute 46 pounds of cocaine. But Joy abandoned Wilson in Canada, leading police on an international chase for 10 months before being captured in Vence. Along the way, she was helped by "Don, " who was really a Dallas man named Jodie Packer, a lover she had once spurned in favor of Wilson.
Francoise at first couldn't believe that her new friend was capable of such crimes. "I'm a very good judge of character, " Francoise told
D Magazine.
"She didn't seem like somebody who was on the run. She was calm. I never saw her get upset. "
But the landlady told Francoise something that hinted that her friend's serenity was a facade. After police allowed her into the villa, the landlady discovered filth everywhere. Joy, who seemed so meticulous, had not cleaned the place for three months. Even stranger, Joy had sealed the windows and doors with newspaper and tape, as if keeping something or someone out.
Seated in the tiny tourism office on the main square in Vence, Francoise shakes her mass of blond curls as if to say: To be so fooled! "She always kept to the same story, " Francoise says. "She said she missed her house and kids. She talked about a marriage needing a relationship of trust, that the important thing is to communicate. About the importance of family. "
Now Francoise knows it was all a lie. That instead of "communicating" with her spouse, Joy is accused of trying to kill him. That her pious statements about family were also a falsehood: Her oldest sister is the informer who turned her in to police, and her youngest sister had a long affair with her husband Larry. And she does not have two sons in college: Her only son was killed in 1989.
This is really a story about secrets-private obsessions that led three generations of a family to destroy each other in greed, envy, love, sex, rage, resentment.
And death.
•••
In 1982, Peter and Rozanne Gailiunas were ready to move up. After relocating to Dallas from Boston in 1978 to become assistant professor of medicine and medical director of the kidney transplant program at Southwestern Medical School, Dr. Peter Gailiunas Jr. had invested in a successful medical equipment supply business. Like many in the prosperous Dallas of the early Eighties, the Gailiunases were awash in cash; he and Rozanne wanted to build a new house to reflect their success. In November, after interviewing a number of builders, the Gailiunases signed a contract with a likable man named Larry Aylor to construct a $400, 000 house on Bobbin Drive in the heart of North Dallas.
The Gailiunases had met in 1977 in the intensive care unit at a Massachusetts hospital where she was a nurse and he was moonlighting. His first impression; "She's gorgeous. " Rozanne had luxurious dark hair, creamy skin, and a voluptuous figure. More than that, she was warm, funny, full of life.
It was a hot, passionate relationship, an irresistible infatuation. Neither was really looking for someone new; though Peter didn't know it, Rozanne was already married to a teacher. After a failed first marriage, Peter was dating another woman, but he abruptly broke off the relationship when he met Rozanne. "I've asked myself a thousand times, what got into me?" Gailiunas says of his attraction to Rozanne. Apparently, Rozanne felt the same way about the tall doctor with a prestigious career ahead of him. After meeting in out-of-the-way places for several months, she finally told him that she was married, but was getting a divorce. She began living with him. Shortly after moving to Dallas in 1978, they married.
Even two months after they met, the passion was wearing thin, Peter says. But the early force of their ardor propelled them through the wedding. The move to Dallas, however, made the chinks in their relationship more apparent. Peter loved the Texas heat; Rozanne hated it. She didn't like the pool; he did. And after working three months in the burn unit at Parkland Hospital, Rozanne got pregnant. The news was a shock to Peter, who had been told he was sterile.
When the baby was born six weeks prematurely in 1979, Peter insisted Rozanne stop working. He realizes now i( was a mistake. The few friends she'd made were through work. Now, it seemed as if she spent half her time planning trips back East to see her family, a large, warm Italian clan.
Though their marriage was faltering, they went ahead with plans to build the new house. Larry Aylor's crew broke ground in January 1983. But in May, Rozanne abruptly moved to a house in Richardson. She didn't want to clean up after her Great Dane, Elvira, so she left the enormous dog in Peter's care. He wonders if things would have turned out differently if she had kept the very protective canine with her.
•••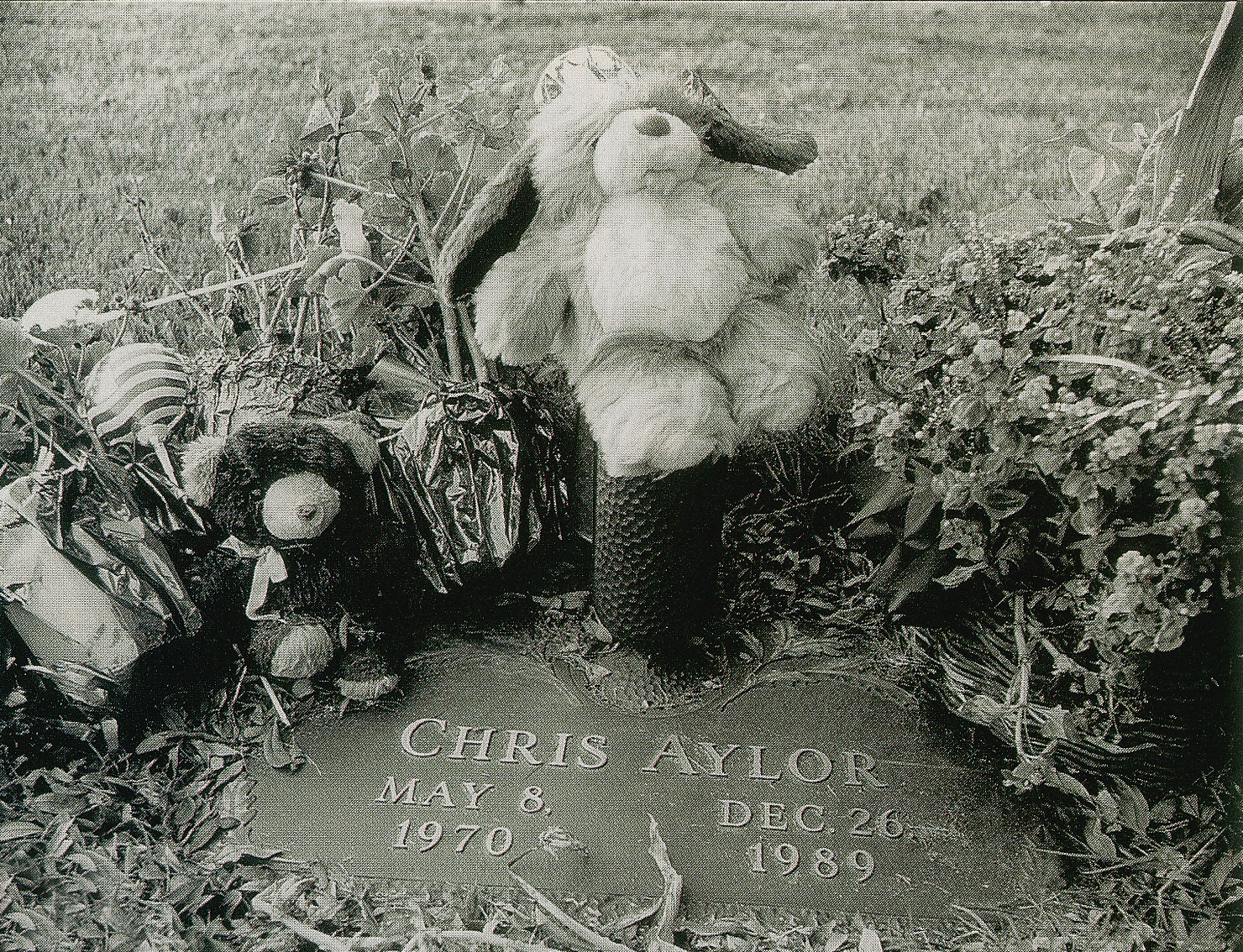 It was 1966. Typical Texas romance: Joy Jeannine Davis and Larry Wayne Aylor met at a football game, the Hillcrest High School Panthers against some now-forgotten team. In the mid-1960s, Dallas high school social life, at least in the fall, revolved around the game. Indeed, under Larry Aylor's name in the 1966 yearbook, the year he graduated, the only extracurricular interest is "intramural football. " They should have added "clothes. " Even at 18, Larry was a dapper dresser.
One year younger, Joy Jeannine Davis was cute, happy, friendly, a girl the word "pert" might have been invented to describe-her blond hair usually worn in the ubiquitous bouffant flip of the times. As a senior in 1967, she had a few more "interests" in theannual. though she was hardly a teen queen.
In many ways, Joy was privileged. She was the beloved middle daughter of Frances and Henry Davis, a couple who had moved to Dallas after World War II with nothing but a dream of making it big. By the mid-Sixties, they were well on their way to realizing those financial fantasies. Henry and a brother began developing property in Lake Highlands and Richardson. That led to seats on the boards of Dallas banks. By the mid-Eighties the Davises were worth somewhere between $10 and $25 million.
Though Joy never had ostentatious tastes, it was clear to Larry that the Davises were well-to-do. Even before they married in 1968, Joy bought Larry a horse, according tosomeone close to the family. But the Davisesdidn't hand them everything on a silver platter. Joy got a job at a women's boutique inNorthPark. Larry worked-naturally-at aclothing store. He made a living, but heknew it was not a route to riches.
As their fortunes soared, Joy's parents acquired some of the accouterments of wealth in Dallas: a lake house at Cedar Creek, a 1, 000-acre ranch in Ennis. To Frances's delight, they were able to buy tickets to the Cattle Baron's Ball and other glitzy charity affairs. But in many ways, Frances and Henry remained the down-home folks from East Texas.
Children were always hanging around Henry and Frances. After the births of Carol, the oldest daughter, and Joy, two years later, they had a late baby, Elizabeth, who was almost 11 years younger than Joy. Joy's son Chris, born in 1970, virtually lived at his grandparents' house, as did Michelle, Carol's daughter.
It seemed to grate on Larry that Henry Davis had launched him into business as a home builder. In 1978, he incorporated as Larry W. Aylor Custom Builders, Inc., but Henry guaranteed his credit, greasing the skids. Joy toiled alongside Larry, designing the interiors and taking care of details so that Larry could focus on the larger construction.
Despite their work together, Larry and Joy didn't seem to have a particularly close relationship. "They were always in separate cars going in different directions, " says one neighbor. Another, Pat Moeck, frequently went out to lunch with Joy. They talked about many things-current events, politics, children-but not Larry.
Joy always seemed happy and upbeat when she was around Pat. She was comfortable around teenagers: Pat's daughter Errin and many of Chris's friends regarded Joy as a second mother, one they could really talk to. She adored her son Chris.
But unease seemed to be Joy's dominant reaclion to Larry. "She was always nervous when Larry was around. " says another friend close to the family. "It was like he owned her. " Sherry Bradshaw, who moved in across the street from the Aylors in 1979, says Larry kept constant tabs on Joy, calling the house or her car on a CB radio. What was she doing? Who had she seen? Where was she going? His demands were sometimes relentless. Kathy De Falco, a friend who now lives in California, says Larry once insisted Joy leave a party at her home early because "she was talking too long with my 19-year-old son Rick. " Joy told Kathy she had to be extremely careful on job sites, "If somebody whistled at her or made a comment, Larry thought it was her fault. "
David East, who met Chris when they were both toddlers, says he remembers Larry and Joy being close until the boys were about 7 years old. "Then, it seemed Larry was always screaming at Joy, " says East, now 21. "He was always upset about the business. She'd make a mistake and he'd yell at her, then she'd get real frantic looks on her face and try to do whatever would please him. "
Sherry Bradshaw at first thought Joy was very quiet and shy, but she soon realized that was true only when Joy was around Larry. "She never opened her mouth unless he virtually gave her permission, " says Bradshaw. "When he wasn't around, she was charming, with a great sense of humor. " Bradshaw remembers Joy, depressed, asking her in the early Eighties: "Am I selfish and stupid?" Bradshaw was dumbfounded. Though she reassured Joy that she was anything but selfish and stupid, her friend was unconvinced. Bradshaw says Joy had heard those accusations from Larry so often, she had begun to believe them.
"He always had her under his thumb, " de Falco says. "He's saying stuff like, 'She can't make it on her own. '"
In 1982, she bought what she hadn't been born with; medical records confirm that a plastic surgeon at Baylor performed a breast enhancement. "If your husband is always drooling over other women's breasts, you start thinking how nice it would be if he would do that at home, " a close friend says.
In the early 1980s, Joy told another friend that she knew Larry had affairs with other women. The friend wasn't surprised. "'His reputation was that he tried to sleep with every woman he built a house for, " the friend says
Despite the rumors, several women Larry built homes for say he made no advances toward them. Others declined to comment. (Larry Aylor declined to be interviewed for this story. In interviews for television, he has depicted Joy as a spoiled brat who treated him with open contempt. )
Despite the cracks in their relationship, by the early Eighties the Aylors had begun to reap their rewards. They had their own ranch in Kaufman County. Joy drove a Porsche; Larry had a Jaguar, a motorcycle, several Jeeps, a pickup with a matching trailer, and a boat. Though Joy usually wore simple clothes-jeans and button-down shirts were her "uniform"-she was very aware of the things money could buy. She enjoyed her Porsche and her Rolex watch. Her house was meticulously decorated. "Joy liked quality things, " de Falco says, "but she didn't care a whit if anybody knew she had it. Larry wanted to show he had them. He had every damn toy that came down the pike. "
In the process of becoming wealthy, the Aylors established a solid reputation as builders of very fine, custom, four- and five-bed- room houses in North Dallas-the kind of home the Gailiunases wanted.
After he and Rozanne separated, Peter asked his home builder, Larry, who had taken him quail hunting on his ranch, whether he thought Rozanne was seeing someone else. "No way, " Larry told him. "She's not that kind of person. "
Not satisfied, Peter hired a private detective. The investigator came back with disturbing news: Rozanne was indeed having an affair.
With Larry Aylor.
Peter confronted Rozanne, who denied it. He then took his proof to Larry. "He was abrasive and insulting, " says Peter. Rozanne and Larry continued to deny they were lovers, though they filed for divorce four days apart, using the same lawyer. Rozanne's sister, Paula Donahue, says that Rozanne began talking about a nice man she had met who treated her well.
People in Dallas say that Larry, who also had moved out of his home, clearly was smitten with Rozanne. He seemed happier than he had in years. But the happiness was temPered by a series of harassing phone calls which Larry believed came from Joy.
During this time, many of Joy's friends say they had no idea anything was wrong; many didn't even know that Joy and Larry were separated. One who did know. Sherry Bradshaw, claims that Larry was the one harassing Joy. "He was always calling and bugging her and giving her hell during the separation, " Bradshaw says, "I would be sitting there when he would call. " On top of it, Larry had closed their joint bank accounts before he told Joy he was leaving. Joy complained that she and Chris had little money to live on. Bradshaw says Joy was reluctant to go to her wealthy parents and admit that she needed more money.
On October 4, just a few days before the Aylor and Gailiunas divorces were scheduled to go to court, Peter was talking on the phone after work when another call clicked in. It was his son. During the separation, Rozanne had taught the 4-year-old to dial his father's number. "Dad, Mom's sick, " little Peter said. "She won't wake up. "
The child had awakened to find his mother nude, tied to the bed, and bleeding. Richardson police captain David Golden later described it as one of the worst crime scenes he had ever inspected.
Peter hired a lawyer, who recommended he take a lie detector test. He passed, as did Joy and Larry Aylor. Detective Morris McGowan and other detectives were stymied. There was no forced entry and little physical evidence to go on. They finally concluded that Rozanne's torture-murder was the work of a serial killer. For five years, there would be no new leads.
Shortly after Rozanne's burial, Larry, stunned and grief-stricken, returned to Joy, who took him back. That Christmas, the Aylors attended a neighborhood parly. For a married couple rarely seen together, they were unusually close that night. "They seemed glued together, " says one friend.
To celebrate their rapprochement, Larry bought Joy a new Porsche. But the bloom on their reconciliation faded. Larry continued to talk about his relationship with Rozanne in front of Joy. For several years, he continued to send flowers to Rozanne's grave. Joy told her friends she had gotten pregnant, but got an abortion rather than have the baby. They struggled through 1984 and 1985.
Joy filed for divorce on June 26, 1985, but Joy and Larry's attorneys filed a motion to dismiss the case on January 8, 1986. The Aylors were going to try yet again to make a go of it.
Then something bizarre happened. On June 14, 1986, Joy asked Larry to meet her for a horseback ride at their Kaufman ranch. Joy didn't show up. Larry and a friend, Don Kennedy, were returning to Dallas on a farm road when they were ambushed by a hail of rifle fire. Larry's Suburban was riddled with bullets, but he escaped unharmed; Kennedy was shot in the elbow.
Terrified, Larry asked Richardson police if the attack could be somehow connected with Rozanne's murder three years earlier. McGowan didn't seem to think so.
The attack coincided with the abrupt end of the Aylors' marriage. A day or so later, one source says, Larry apparently discovered that Joy had started dating Jodi Packer, owner of a plumbing company. Larry filed for divorce. After a battle over their assets, the Aylors were divorced on August 19, 1986.
Chris's friends say that the mid-Eighties were erratic years for Joy. One night, if they stayed out too late, she would yell at Chris; after another late night out, she would say nothing, She seemed to be dressing flashier keeping long hours herself, dating a lot. Other times, she seemed frightened. In 1987, Chris told several friends that his mother had found a strange package in their mailbox; when she opened it she found the stinking head of a dead fish.
But as the Eighties drew to a close, David East says, Joy seemed to return to the calm, serene woman he recalled from early childhood. She seemed to have a solid relationship with Packer, an athletic, laid-back businessman. She looked better than she had in years.
On January 30. 1988. Larry married a woman named Jan Bell, though friends say he still seemed obsessed with Joy. "Larry always talked about Joy. " says Kristen Yunker. "Jan was jealous of her. If you supposedly hate your ex-wife, why do you talk about her all the time?" Joy, in contrast, never said a word about Larry. It was as if she'd built a wall around her feelings.
•••
Joy Aylor was arrested by Richardson police and charged with Rozanne's murder on May 26, 1988, the same day a tall hulk of a man named William Wesley Garland was taken into custody by detectives. While officers watched closely, Joy was walked slowly through a room where Garland was being held. There was no sign of recognition from either Joy or the man police initially thought was her "hit man. "
The mystery of Rozanne Gailiunas's death started to unravel in the spring of 1988, when Carol. Joy's older sister, walked into Morris McGowan's office at the Richardson Police Department and began to narrate a strange and convoluted tale. So strange, in fact, that McGowan didn't believe her; she seemed to be a hysterical wife mad at her husband, whom she accused of putting a gun to her head.
Carol had little credibility with the police at that point-and for good reason. Since her late teens, she had had an extremely strained relationship with her family; she had been diagnosed with mental problems in the Seventies and had been treated in Baylor Hospital's psychiatric unit in 1979; she continued outpatient therapy through 1980 and 1981. And there were the run-ins with police, called by the Davises who reported that she was creating a disturbance at their house. When daughter Michelle was about a year old. Carol's parents began raising the girl as their own, convinced that their daughter was incapable of caring for her properly. For years, she had seen her family only on holidays. But despite her problems, the Davises always provided for her. In the early 1980s, the Davises gave her $2, 500 every two weeks. After Henry suffered a stroke in August 1987. the payments ended.
Though McGowan declined to comment for this story-citing a judge's gag order-it's clear that he believed Carol knew something about the brutal five-year-old murder.
As it turned out, Carol's information and assistance led to the arrest and indictment of eight people. The indictments allege that an elaborate conspiracy existed: that Joy paid Garland, a pest exterminator, to find someone to kill Rozanne. Garland then paid an auto mechanic named Brian Lee Kreafle, who delivered money to a sometime car salesman named George Anderson Hopper Jr. -the man who actually committed the murder. Each go-between took some money; one source says Hopper made about $6, 000.
That wasn't all: A second series of indictments said that Joy paid Garland to find another killer, this one for Larry Aylor. Garland went to an acquaintance named Joseph Walter Thomas, who hired two brothers named Buster James and William Gary Matthews to shoot Larry in 1986.
But it seems police didn't believe Carol was simply an innocent bystander caught in her sister's web. Much to Carol's surprise, police also indicted her for conspiracy in the attempted murder of Larry Aylor.
That wasn't the end of the surprises; not only did Joy find out her sister had betrayed her. but she was also stunned to discover that Carol had married William Garland-and that the two of them had been blackmailing her with a crazy tale about the girlfriend of one of the "hit men. " It seems the Garlands told her the girlfriend was threatening to go to police to expose them all, and needed to be "taken care of. "
Carol claims Joy paid Bill Garland about $12, 500 for yet a third "hit. " Except this woman was fictitious.
•••
'I am the black sheep of the family,' admits Carol Davis Walker Garland. At 44, Carol is a few pounds overweight, but pretty-blond, well dressed, poised. Old hurts seem fresh to her. wounds from a family she says was abusive, both verbally and physically, though people close to the family recall no signs of abuse. She took the brunt of that anger, Carol says. "Joy was the favorite child. Joy could do no wrong. They needed a scapegoat, and I was it."
Though she's articulate, it's sometimes difficult to follow Carol's conversation and thought processes. Events described by other people are given totally different twists by Carol, explanations that are hard to believe. Mixed in with apparent fabrications are bits and pieces of verifiable information.
Carol says that after an early failed marriage, she lived the life of a "nouveau-poor, divorced woman, " while Joy, Liz. and her parents lived lives of affluence. Except for holiday visits three times a year, she did not see her family.
That's why she thought it was strange when Joy started calling her in January 1986. She says Joy began asking her what she knew about Larry, confiding that she had just found out that Larry had had an affair with their youngest sister Liz-an affair that lasted for several years. Carol says she already knew about the affair.
"Elizabeth and Larry were always together, " Carol says. "They acted more like a married couple than Joy and Larry did. " In 1985, when Liz married Michael Goacher, a young technical designer. Larry flew into a rage, threatened to beat the man up, and would not allow Chris and Joy to attend her wedding. (During a phone interview with
D,
Liz Davis confirmed the affair. Other friends and family members verified the events around the wedding. )
Carol says Joy began talking about the murder of Larry's girlfriend, a woman she called "the doctor's wife. " Joy claimed that Larry had her killed, that she had wanted to leave him. but was afraid she too would be murdered.
The conversation surprised and baffled Carol, she says-until she found out Larry did have a girlfriend who was murdered. She eventually went to the Dallas Public Library and read the old clips about Rozanne Gaili-unas's murder, discovering in the process that there was a $25, 000 reward offered by Peter Gailiunas for information leading to the killer's arrest and conviction.
The conversations with Joy continued, Carol says. Joy confided that she had decided to kill Larry, that she'd found a hit man. Joy asked Carol to be a go-between of sorts: If someone called Carol and asked for "Mary, " Carol was to let Joy know.
Carol claims that she thought Joy was kidding, that she was simply having an affair. From there, Carol's recitation of events is confusing, but several things are clear: She met Bill Garland in the spring of 1986, probably when taking money from Joy to him for the hit on Larry. The two began seeing each other and. unbeknownst to Joy. married on October 4. 1986. exactly three years after the attack on Rozanne. Carol claims he threatened to kill her and her daughter, Michelle, unless she married him; others who saw her with Garland say she clearly was obsessed with him.
At 6-foot-5, Garland has a physically imposing presence. Except for some traffic tickets, he has no criminal record. Indeed, of those accused in this tangled conspiracy, only the Matthews brothers have criminal histories-consisting mostly of drug and burglary offenses.
Carol says Joy initially got in touch with Garland through a man named Car! Noska. a shutter maker who had done work for Joy. According to Carol, Joy didn't ask him to find a killer, just someone who could scare Larry. Noska has not been indicted in connection with the affair.
But no one disputes that the labyrinthine schemes began unraveling in April 1988. Carol says that Garland put a. 357 Magnum to her head and threatened to kill her. Others say that Garland had put everything he owned in his while Blazer and was leaving her. Whatever the reason, she called the police and accused him of assault.
After his arrest, Carol says she disguised her voice and called Crimestoppers, Peter Gailiunas's office, and Larry Aylor. telling them that Garland was involved in Rozanne's murder. Aylor urged her to go to the police. Reluctantly, she says, she finally called McGowan.
Carol says she cooperated fully with police, even wearing a wire and setting up a meeting with Joy in a restaurant. On the tape, Joy allegedly admits her involvement in Rozanne's death.
During their conversation, Carol dropped her bombshell: She was married to Bill Garland. "Joy looked as if I*d physically struck her, " says Carol, with a trace of satisfaction.
Because the background noise on the tape was so loud, the police asked Carol to make another recording of Joy-this time in a quiet hotel room. Shortly after that conversation, Joy was arrested.
It's clear Carol had no involvement in the death of Rozanne Gailiunas. She also tried to distance herself from the contract on Larry Aylor, but police didn't buy that. Carol claims that she tried to alert him, and that she warned Joy when Garland began blackmailing her, sending the fish head and messages from a post office box rented in the name of Rozanne Gailiunas. The intent of the blackmailing was to scare Joy into paying $12, 500 to have the fictitious girlfriend murdered.
Now, three years after setting her sister up, Carol is furious at McGowan and the Richardson Police Department. She says they used her, then refused to pay her the reward offered by Peter Gailiunas for information about Rozanne's murder, and wouldn't put her in the federal witness program. Carol says she plans to file suit this summer against the police, claiming harassment and violation of her civil rights.
Carol devoutly believes that a contract to kill her-paid for by Joy-is still in force. She says her name was on (he list of five murders allegedly ordered by Joy. (Despite Assistant DA Chapman's comments, it's unclear if the list actually exists. ) She refuses to divulge her phone number and address and would not allow her face to be shown in this story. But Carol plans to testify that the FBI made mistakes in transcribing the restaurant tape.
The prosecution will surely be reluctant to say Carol makes a credible witness. Her first husband, Michael Walker, says that Carol has threatened him frequently. In the Seventies, after he was late with his child support payments, Walker says, Carol called. "I know people who make people disappear, " she told him. He changed his phone number numerous times to escape her harassment; he even put his utilities contracts in friends' names.
"Carol was locked out [of the family money] because of her antics, " Walker says. "To her, it was all Joy's fault. She was out to get even. " To Walker, it doesn't make sense that if Joy was guilty of a crime, she would involve Carol in any way.
Because of Carol's past, it's easy to understand that Joy's family and friends are having a hard time believing the soft-spoken, genteel Joy would be involved in such a scheme. But whatever Carol's quirks and faults, people are not charged with murder simply because someone accuses them of it. "They didn't arrest her because I said she did it, " Carol says. "They arrested her because
she
said she did it. "
•••
In the three years since Joy Aylor, Bill and Carol Garland, et al. were indicted, much has happened in the lives of those involved. Paula Donahue. Rozanne"s sister, says her parents' lives will never be the same. "They are devastated, " Mrs, Donahue says, Rozanne's son Peter, now 12, has been through years of therapy; Dr. Gailiunas, now remarried, says the boy never talks about his mother.
For a while, friends say, Chris Aylor was convinced someone was stalking him as well. But he blamed his mother's troubles on his aunt Carol, swearing to several friends that if Joy were convicted, he would kill Carol himself. Few doubted that he meant it; Chris owned an arsenal of weapons, including an Uzi and an AK-47.
Liz divorced her husband and moved back home with her parents. For a while, the family managed to keep the news of Joy's problems away from Henry, who was confined to a wheelchair. But the publicity got so bad. the charade was impossible, especially after Frances, Liz, and Henry were ambushed by a TV crew outside their new home in Glen Lakes.
After the indictments, Larry moved to Virginia with his new wife and set up a home building business. He returns frequently to Dallas to testify in many of the various suits he has brought since 1988. He filed suit against Joy and other members of the alleged conspiracy, as well as Henry Davis, claiming that his former father-in-law was involved. Larry alleged that Joy embezzled the funds from his company to pay extortion money, but the blackmail occurred long after their divorce. (Davis was later dropped from the suit. )
Shortly after midnight of Christmas 1989, 19-year-old Chris was killed in the fiery crash of his Corvette on LBJ Freeway, when he and a friend named Raymond Slupecki Jr. were drag-racing with another teenager. Raymond also died in the crash. Though a TV tabloid show would later intimate that Joy somehow had something to do with Chris's death, few except Larry Aylor seem to take that notion seriously.
Even in death, Chris was a battleground between Larry and Joy. His body lay in the morgue for almost three weeks while he and Joy fought over where to bury their only son. Joy wanted him laid to rest at the Ennis farm; Larry thought he would never see his son's grave if that happened. After a legal tussle, Chris was finally buried at Sparkman Hill-crest, with a plaque that reads "Chris Aylor. " Larry dropped Chris's middle name-Davis-from the marker. Only a few days after Chris's death. Larry filed a letter with the probate court demanding that the Davises turn over all his son's guns, insurance policies, and jewelry, including a Rolex watch worth $2, 500. a graduation gift from Joy.
Larry won a default judgment for S31. 2 million against Joy several weeks after she disappeared. Larry also filed suit against the parents of Raymond Slupecki, who was driving the Corvette the night Chris was killed. They settled out of court for $67, 500.
After Chris's death, friends say, Joy began to talk of leaving Dallas. She told Mike Wilson she would rather die than go to trial. So, racing a summer court date, she liquidated her assets. Carrying almost a half-million dollars in cash, she jumped her $140, 000 cash bond and disappeared with Wilson, who was facing trial on charges of cocaine distribution. He had been arrested while driving her red Porsche.
Police tracked her through Wyoming to Canada, where she split up with Wilson. Wilson told a psychologist after his return to Texas that Joy began acting "mamcky"- she talked about the killing of Rozanne, saying "she deserved it. " Wilson, convinced she would kill him, decided to turn himself in but was arrested first.
In an attempt to find Joy, McGowan went on "America's Most Wanted" last September. From that, police learned that after leaving Wilson, Joy flew to Mexico, where she enrolled in a language school in Cuemavaca under the name Jodie Packer. (Packer told police she had stolen his credit card and voter registration. ) She also apparently slipped back into the United States several times.
But police lost Joy after she flew to Frankfurt, Germany. She took a train to Zurich, then hopped another to Nice, entering France on a passport in the name of Elizabeth Sharp, a Dallas woman who had died not long before.
Sometime during Joy's flight, a mollified Packer came back into the picture. He told people at one of his businesses that he wanted to get contracts in the rebuilding of Kuwait after the Persian Gulf war was over. State Department officials say that strategy allowed him to travel extensively out of the country, helping Joy with travel arrangements, and meeting her in Vence. Packer was arrested at the Davises' lake house and charged with passport fraud soon after Joy was captured. The indictments say he was traveling with a passport in the name of Donald Averille Airhart, a dead relative. Packer says he "categorically denies" that he was in France with Joy or assisted her in any way.
Today, Joy Davis Aylor is sharing a 15-meter square cell with three other women in the Nice prison, a grim, 104-year-old edifice that is one of the oldest, most overcrowded penitentiaries in France. A middle-aged female volunteer visits her several times a week, teaching her French. Despite her affair with Larry, her sister Liz staunchly supports Joy; she immediately flew over after she was arrested and has stayed in France to be close to Joy. The scars from Joy's suicide attempt are healing.
George Anderson Hopper Jr. goes on trial for capital murder this summer. Sources say that Garland, who now runs a small oil company called Rincon Oil in Sulphur Springs, has signed a confession. It is still not known when Joy will be returned to Texas to stand trial. As
D Magazine
went to press, Carol's trial date had not been set.
Whatever her reason for leaving the country, Joy Aylor may have saved her life by flee-ing. The French refuse to return anyone to a country where he or she would face the "barbaric"' practice of capital punishment. Though observers say that the Dallas DA's office hoped to get around that by extraditing Joy on the attempted murder charge, which doesn't carry the death penalty, it's unlike-ly French authorities will buy that ploy. To get her back, the DA's office might have to strike a deal agreeing not to seek the death penalty. That might create a bizarre paradox if Hopper is convicted as the triggerman and given capital punishment, but the person accused of hiring him gets a prison sentence.
Oddly, residents of Nice, both in and out of law enforcement, say that the crimes Joy Aylor is accused of-'crimes de passion'- would evoke sympathy for her in their country. But a Dallas jury may have a harder time believing that such carefully planned crimes were the result of wildfire passion.
Likewise, Joy Aylor might receive a more sympathetic judgment were she standing trial for the murder of her husband, Larry Aylor. Sources close to the investigation speculate that Joy's defense attorney, Doug Mulder, will introduce testimony that Larry verbally and physically abused Joy, as well as evidence of his sexual involvement with Joy's sister. Hiring someone to kill a husband like that might be viewed by a jury as wrong, but understandable.
However. Joy will be facing trial for the murder of Rozanne Gailiunas.
And Rozanne's only crime seems to be falling in love with the wrong person.
Get the D Brief Newsletter
Dallas' most important news stories of the week, delivered to your inbox each Sunday.