As anyone who's regretted ignoring the fine print of a contract can tell you, details matter. And nowhere is that more true than in interior design. Sometimes small or even imperceptible additions or customizations can drastically alter the feel of a space.
We asked Dallas' top designers to share some of the cleverest, chicest, and most impactful details they've dreamed up to date and to spill on where in your home the most attention to detail should be paid.
Sometimes the best details in a space aren't things you'd notice on the first—or even the fifth—visit. Which may beg the question: Are they a nice-to-have, or a need-to-have?
"You may not notice all the details in every room, but when you walk into an 'unfinished' room, you definitely notice something is off," says Shay Geyer of IBB Design Fine Furnishings. "It's those missing details that can make or overwhelm a room."
Yes, details matter. And the way to successfully achieve them in your home is by enlisting a seasoned designer. Their foresight, gleaned from years of experience, and consideration of spatial, logistical, and aesthetic concerns are invaluable in getting those details right the first time. Whether it's a one-of-a-kind custom upgrade to a standard piece, the perfect paint shade or tile used in an unexpected way, or a beautiful reimagining of a previously utilitarian item, those "little" things add up, emphasizes designer Brette Jacques of Brette Jacques Interiors: "It's the small details that make a space sing. When you hear, 'Wow, I've never seen that before,' or, 'I would never have thought to do that,' those are the cumulative small details people are appreciating."
What's the significance small details play on the overall look and feel of a space?
Small details separate a bespoke construction element, furnishing, upholstery, or soft goods item from an otherwise off the shelf selection, providing the client elements of their home tailored to their project and made specifically for them. These small details add layers of visual texture which enrich the spaces where we spend our day to day lives. —Emily Summers, Emily Summers Design Associates
When you prioritize the human needs for a space, design can have profound impact. Small details show care and consideration for the end user, whether it is a functional element, or something included to simply make the client laugh or smile, or evoke an important memory. —Abbey Ragsdale, Smith & Ragsdale Interior Design
At DBD, details are not reserved as finishing touches in a space but are fundamental building blocks that create meaning and structure. We start with details—the placement of seating designed for connection, the wall mural that will be a focal point for storytelling, the spigot for the doggy diner. We work details into every stage of the design process, and the result yields a highly personalized space that's thoughtful, intentional, and uniquely yours. —Dana Bass, Dana Bass Designs
Details are so very important. You don't want cookie cutter. You want wonderful, detailed, cool, unique, classic and functional. The details of pretty tile, unique wallpaper, unexpected spaces, like pets areas, a pretty bar, not the run of the mill lighting-all evokes a feeling that your home is your own, not just a picture from a catalog. —Amy Gibbs Williams, Amy Gibbs Interiors
Where do the details matter most? Designers are split.
"Kitchens, baths, and closets are the most personal spaces in a home. Their functionality is imperative. Getting those details right are the most rewarding ones, because they so greatly impact clients' daily lives." —Wendy Konradi, Wendy Konradi Interior Design
"If you have a party for 50 people, there is one room that everyone will see, and that is the powder room. It needs to be practical for all ages and can be one of a kind." —Lynn Sears, Lynn Sears Interiors Inc.
"Entry halls are your first impression of a house. Above all, I like to be greeted by a feeling when I enter a house—a frisson of curiosity of what's to come. Some clients are reluctant to showcase great furnishings or works of art in their entry halls, reserving such pieces for living spaces where people spend more time. I don't believe in saving the best of anything for a special occasion." —Jan Showers, Jan Showers & Associates
"Of course I love to add extra special and custom detailing in every space, but sometimes that is not practical, so I focus on the spaces where people spend the most time—the kitchen, the primary suite, the family room or central living area, and the nursery. I want them to be able to appreciate these touches and let their eyes linger on them every day." —Kristin Mullen, Kristin Mullen Designs
"I advocate for clients to be more liberal with their spending on things they touch and experience the most often—like their lavatory fixtures and cabinetry." —Barry Williams, Williams Design Inc.
"There are countless ways to add fascination and freshness to ordinary items: Enhancing window treatments with hardware and embroidered details can transform a simple fabric panel into a delight. And then there is 'art on the floor'—rugs and special floors can ground the entire design with the introduction of extraordinary textures, hues, and patterns." —Sherry Hayslip, Sherry Hayslip Interiors
"Adding plaster air vents instead of conventional ones has been a go-to in creating elevated looks in some of our favorite projects. We insist on covering electric switch plates if the room has a wall covering, and if not, we love using Forbes and Lomax for a polished touch." —Javier Burkle, Burkle Creative
Get the AtHome Newsletter
Enjoy Dallas' best trends, hot properties, and tips from local designers to help you nest in style delivered weekly.
Author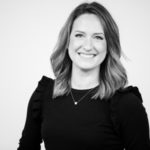 Jessica Otte is the executive editor of D Home and D Weddings. In 2006, she helped launch D CEO as…