Is it possible for a place to make you the best version of yourself? The happiest, most centered, most authentic version of yourself? Kurt Bielawski and Chad Dorsey think so. The longtime couple—owner of MORE Design + Build and principal of Chad Dorsey Design, respectively—found what would become this place for them over 20 years ago. But it took a few long Labor Day weekends and the right piece of real estate to officially make San Juan Island their home away from home.
They first visited the island, the second largest in a same-named archipelago off the coast of Washington state, when they were invited on a weekend trip by friends. They quickly fell in love with the natural beauty, quiet tranquility, and unpretentious feel and began returning year after year. "It's a departure in literally every way from Dallas," says Bielawski.
Dorsey, who admits to having a real estate habit, had casually kept his eye open for available houses on the island, but none was ever the right fit. On one particular visit in 2016, he happened upon a listing that seemed worth a look.
"It's a departure in literally every way from Dallas."

— Homeowner, Kurt Bielawski
"It was middle to late afternoon, probably 4 o'clock. It was perfect golden sun, crystal blue skies, the whole bay was shimmering—you couldn't have staged a better time to go see a house," Bielawski remembers.
"We walked in, both went different directions, and met back up in the middle and said, 'We love it,' " Dorsey says.
Clad in wood shingles, the 2,200-square-foot, circa-1993 house is composed of three structures connected by bridge hallways. The inviting interior is lined with larch wood floors and ceilings, made cozy by a Lopi wood-burning stove, and bathed in natural light from 52 windows and large skylights overhead. Outside, the lot overlooks False Bay, ideal for a kayak excursion or a muddy walk with pups when the tide is low.
Since taking ownership almost six years ago, the couple have maintained the soul of the home while making carefully considered aesthetic and pragmatic updates. In addition to completing drainage and landscaping work, they constructed a firepit area near the water's edge and added a copper roof to the home (completed after these photos were taken), which naturally controls the moss that's prevalent in the area.
Of course, the point of having a second home is not to spend all your time working on it. So the couple focuses primarily on unwinding and recharging, though Dorsey concedes that he does some of his best architectural sketching here. "In Dallas, I'm so pushed and pulled—this is when I find my creative time," he says.
Days typically begin with coffee and a fire and end with dinner at a restaurant on the island, with a hike or kayak trip in between. On Saturdays, the bounty from their visit to the farmers market becomes a home-cooked lunch. "The produce here is amazing," Bielawski says. "They have the best greens you'll ever eat."
From Memorial Day to Labor Day, the pair is constantly back and forth between here and Dallas—a six-hour trek, door to door. Their two dogs, Jackson and Lucy, stay for the entire summer. They're not the only seasonal visitors; the island's population, around 6,000 year-round, swells to north of 35,000 in the warmer months.
Though Bielawski concedes that there are worthwhile destinations that don't require a four-hour flight and a ferry or puddle jumper ride to get to, he says there's something about the ritual of the journey that helps put his mind in vacation mode.
"Being here really prioritizes the things that are important. It's good for your soul."

— Homeowner, Chad Dorsey
"I get off the plane in Seattle, and I feel like I'm relaxing," he says. "By the time I've gotten to the island, I'm completely chilled out."
"It resets you," echoes Dorsey of their time here. "And I think that's the thing I love about the island the most: It's like flipping a switch. Your lifestyle is so different. Being here really prioritizes the things that are important. It's good for your soul."
Get the AtHome Newsletter
Enjoy Dallas' best trends, hot properties, and tips from local designers to help you nest in style delivered weekly.
Author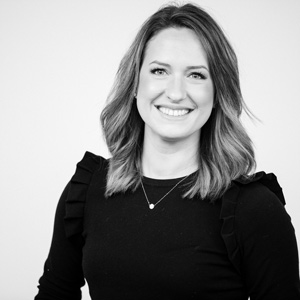 Jessica Otte is the executive editor of D Home and D Weddings. In 2006, she helped launch D CEO as…