Everyone knows the impact a messy kitchen can have on your sanity. Whether it's the pile of dirty dishes in the sink, dried spills across your countertops, or a chaotically organized pantry, it's enough to dampen your whole day. But enough is enough. We asked some local clean living gurus for their tips to declutter and refresh your kitchen.
Visual Clutter Be Gone
Turns out the pantry porn filling your Instagram feed is more than just aesthetically pleasing—it's better for your mental health, too. In Coryanne Ettiene's quest to simplify her life and home, the Ettiene Market owner began decanting her packaged foods to cut back on visual clutter. "Our passive minds take in a great amount of information that distracts and occupies our subconscious thoughts," she explains. By removing pasta, rice, and cereals from their busy packaging and storing them in unadorned containers, she says, "they sit silent, observing rather than participating in the noise of your daily life." Click below for more cleaning tips! —Jessica Otte
Just Add Water
Reduce plastic waste with this reusable set, which comes complete with refill tablets.
Olive Oil Cleaner, $20 at Ettiene Market
Blueland Multi-Surface Forever Set, $15 at Container Store
Turn Trash Into Treasure
Instead of feeling guilt about everyday consumption, you can turn some of that waste into glorious—and useful—soil with a cool kitchen appliance: the Lomi composting machine. "It turns the food waste and leaves and flowers that I would have normally thrown in the trash into soil that I use for my indoor plants and outside garden," says Gallerie Noir's Melissa Enriquez. "I always hated feeling so wasteful by tossing out spoiled food from the refrigerator in the trash. Now when I'm cooking, all the food scraps go into the Lomi. When I clean out the fridge or throw away my cut flowers, they go in the Lomi. Push the button, and in about a few hours you have dry, nutrient rich dirt. It's addictive once you start doing it!" —Laura Kostelny
Ayurvedic Advice
Over the course of the 13 years that Ayurveda practitioner Christina Vargas has been touting the natural healthcare practice through her company, SimpleVeda, she discovered a new way to care for people: through food. "Not only do I cook for my clients, but I teach them how to cook the Ayurvedic way," she says. "It's a lifestyle." For Vargas, this goes beyond diets and fads. Eating from an Ayurvedic perspective can simply mean cooking at home for yourself rather than eating out. "Eating this way changes how you feel mentally and emotionally, not just physically," she says. "It also has to do with your mindset—being present while you eat is so important for better digestion." Vargas offers personal chef services and cooking classes as well as kitchen assessments, in which she suggests healthier alternatives to clients' pantry goods and cooking tools. —Lydia Brooks
Take Some Sage Wisdom
To sage or not to sage—it's a burning question for those new to the wellness space. But experts say you might just be surprised about how much a smoky sprig can clear out bad energy and rebalance a space, and you should definitely give it a whirl. "There is something incredibly beautiful about being present and acknowledging your space and setting an intention," advises Melissa Enriquez, who notes that the practice "releases negative ions in the air, which is linked to putting people in a positive mood." —LK
Get the AtHome Newsletter
Enjoy Dallas' best trends, hot properties, and tips from local designers to help you nest in style delivered weekly.
Authors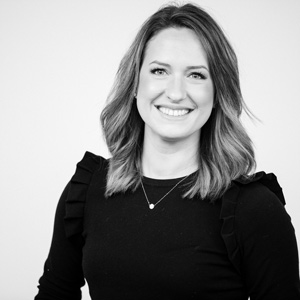 Jessica Otte is the executive editor of D Home and D Weddings. In 2006, she helped launch D CEO as…