Like it or not, we spend a lot of time in our bathrooms. It's where we start and finish our days, so creating a place of zen to reset each morning and night is key. So, we scoured the city, seeking out the most inspirational bathrooms, and asked their designers how to recreate those spaces in our homes.
---
Designer: Smith & Ragsdale Interior Design | Architect: Cornerstone Architects, LLP | Builder: Vinson Radke Homes
The Takeways: Natural inspiration abounds in this pool bath, from the river rock floor to the teak wood custom vanity and matching wall, which hides unsightly items out of view with a clever integrated door. We love the choice to forgo a traditional over-sink mirror, reminding us to look elsewhere than just at ourselves. —Jessica Otte
---
Designer: Burkle Creative | Builder: Jeff Gilbert
The Takeways: Thanks to walls of windows and a rainfall showerhead, this marble-tiled wet room feels like it's practically an outdoor oasis. A bench provides a place to sit, relax, and take in the views afforded by the private backyard positioning of this primary bath. —JO
---
H2-Ohhh
The path to wellness begins with an examination of what you put in your body—and what you put on your body.
Clean up Your Footprint
For Melissa Enriquez—the owner of Gallerie Noir and the brand-new Kriya House, which focuses on creating safe, calm, healing moments in residential spaces—that exercise led to the installation of a water filtration system throughout her home. "I have clean water to drink, shower, and clean my clothes. It also means no plastic water bottles to buy or drink from," she says. Enriquez also works to reduce her footprint by stocking up on cleaning supplies made with less harsh chemicals, laundry detergent with better ingredients, and clean makeup, lotions, and soaps. "When you start to edit out harsh chemicals, your skin improves, your hormones balance out, and your health slowly becomes more regulated," she notes. —Laura Kostelny
Architect: Buchanan Architecture | Designer: Cadwallader Design | Builder: Sebastian Construction Group
The Takeways: With the floor, walls, and even tub made from the same marble and seamless glass separating the spaces, this spa-like bath provides a visual respite. In lieu of windows, all-important natural light pours in from the skylight above. —JO
---
Bath & Beyond
We asked Mark Danuser, CEO of Tatum Brown Custom Homes, to tell us some of the must-have features for a well-outfitted, wellness-enhancing bathroom.
Steam Showers 
These have evolved to become an all-sensory experience. "We often incorporate systems that provide music and aromatherapy within the steam shower, which create a fully rejuvenating experience for our clients," says Danuser.
Chromotherapy
Rebalancing the body using color-infused light can elevate your space from relaxing to restorative. "With the support of a lighting designer, our team incorporates lighting schemes that promote healing and relaxation," says Danuser.
Plunge Tubs
The practice of cold-water plunging is thought by many to boost immunity, support physical and mental health, and aid in muscle recovery. Notes the builder, "We most commonly place these in bathrooms off of home gyms."
Rain Showers
Danuser says his team installs this simple yet impactful feature in "nearly every primary bathroom" they design, adding, "It makes even the most mundane daily routines feel luxurious and special."
Bidet/Toilet Hybrid
Danuser touts Toto's toilet and bidet hybrid fixtures, many of which have heated seats and are self-cleaning. "We're always looking for ways to elevate and simplify clients' daily lives, and these fixtures do just that." —JO
Designer: Deborah Walker & Associates | Architect: Weldon Turner | Builder: Rick Yuill
The Takeways: The ultimate self-care indulgence for a hardworking and active homeowner is an at-home infrared sauna. This one was integrated into a bathroom off the home's fitness studio. The sauna is accessible via a well-outfitted wet room, complete with body sprays, rainfall showerhead, and steam. —JO
---
Improve Your Field of Vision
We talked to Susan Morgan of The Horticultural Link about bringing the outdoors in.
A Room with a View
When people blow off the importance of a decent view, Morgan cites the "Room with a View" study led by Roger S. Ulrich in the 1980s. "Some subjects had short inpatient hospital stays in rooms with a view of the outdoors while others stayed in rooms with brick walls," she explains. "Patient outcomes were much improved when there was a view."
That doesn't mean you have to create a mini Dallas Arboretum in your backyard, though. "Trees and lawn space will do. It's just about having windows and seeing nature," she explains. —LK
Designer: Urbanology Designs
Contractor: MHM Living
The Takeways: Dark green walls and natural materials contribute a cocoon-like feel to this space. Circles repeat in the round tub, floor tile, and folded pendant for consistency. The showpiece vanity (opposite page) is uncluttered, with a floating wooden shelf beneath for discreet extra storage. And a view of the outside is instantly soothing. —JO
*A previous version of this story erroneously attributed all images to one photographer. This has been corrected.
Get the AtHome Newsletter
Enjoy Dallas' best trends, hot properties, and tips from local designers to help you nest in style delivered weekly.
Authors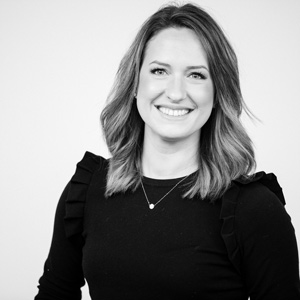 Jessica Otte is the executive editor of D Home and D Weddings. In 2006, she helped launch D CEO as…