We spent a day antique hunting with two aficionados to find out their favorite stops, shopping secrets, and tricks of the trade. Here's what we found out.
The Pros:
Barry Williams, Interior Designer
Résumé: For more than three decades, Barry Williams has designed interiors for elite clients in Dallas and beyond. Known for his exquisite style and approachable demeanor, the owner of Williams Design Inc. is a frequenter of antique stores and auction houses, searching for just-right pieces for a project.
Barry's Itinerary
Legacy Antiques
Nick Brock Antiques
Pittet Architecturals
Muse on Slocum
Wolf Hall Antique Collective
Barry's Tips
Act Fast: There often aren't second chances in the world of antiques—so when you find the right piece, you've got to act fast. "With antiques, you don't have the luxury of time," says Williams. "If something feels like a sure thing because it's one of a kind, I'll ask to put it on hold—or even extended hold—until I can present it to the client."
Antiques for Beginners: Williams points to pieces that are in plentiful supply as great items with which to start your collection, such as sideboards, dining tables, and chairs. "Basically every house had one, so that's going to be a great entry-level piece," he says.
Sneak a Peek: "I'm what I call a maximizer—I want to choose from every single thing that I can find," Williams says. When he has a particular need, "pre-shopping" a store's online catalog makes for efficient in-person shopping—the latter of which Williams insists upon. "When I take a client to a showroom, I inevitably hear, 'This is so much prettier than it was in the photo.' "
Ask Away: You won't be laughed out of the store for asking a silly question, so don't be embarrassed to request guidance. "An antique store is filled with all kinds of things, and I don't think there's anyone who can know everything," Williams says. "It's [the owner's] life's passion, so it's a joy to be able to share that with somebody." And yes, those questions can include asking for a better price. "I'm never shy about asking," he says.
Kaitlyn Coffee, Vintage Curator/Creative
Résumé: The Dallas native behind Kaitlyn Coffee Creative and Harris Vintage has gained a loyal following through her Instagram account (@harrisvintage), where she shows off favorite secondhand finds, inspiring interiors, client projects (she curates for Graduate Hotels, among others), and her eclectic Lake Highlands home, which is packed with found treasures.
Kaitlyn's Itinerary
Forestwood Antique Mall
Lots of Furniture Antiques Warehouse
Benny Jack Antiques
Curiosities Antiques
Lula B's
Uncommon Market
Kaitlyn's Tips
Buy What You Love: Though makers and provenance do impact a piece's value, unless you're planning to resell it, that shouldn't be the sole consideration. "No one's going to come to your house, open the drawer, and be like, 'Is this a Thomasville?' " says Coffee. "If you like the way something looks, if the quality is there, and it speaks to your style, then get it."
Have an Open Mind: "A lot of people go with a very specific item in mind. I think that's a recipe for failure," Coffee says. Instead, "Go for the enjoyment and the beauty of it all." If you find something you need, all the better—but coming home empty-handed does not equal a wasted trip. Coffee chalks it all up to style self-realization: "Don't feel defeated if you don't find anything. If you see something you like that speaks to you, you'll know next time."
Shop Often: Antique dealers are constantly restocking, so the more frequently you can visit, the better your odds of finding something special. "When I'm working on a curation project, I go once a week," she says. Plus, the more you go, the more familiar you'll become with the inventory and the dealers whose style most closely mirrors your own, making you a more efficient shopper. "There's a booth for everyone," she says.
Look High, Low & Up Close: Though it can be easy to get overwhelmed by what's at eye level alone, don't forget to look up and down, where Coffee says great lighting and rugs can be found. Once you find something you like, give it a thorough once-over. "You are buying this to have in your house forever, so don't be afraid to turn furniture over—carefully," she says. "Look under the couch and see if it's well made. Pull the rugs out and flip them over."
Get the AtHome Newsletter
Enjoy Dallas' best trends, hot properties, and tips from local designers to help you nest in style delivered weekly.
Author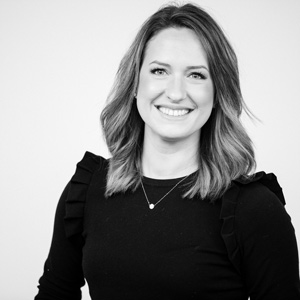 Jessica Otte is the executive editor of D Home and D Weddings. In 2006, she helped launch D CEO as…