Things in your house will get destroyed. It's just a fact of life. Cats will claw up your newly upholstered armchair. Kids will shatter a china plate. Something will inevitably get knocked over during a dinner party. But, from framing experts to antique conservationists, Dallas has plenty of restoration experts to make your pieces better than ever.
Restoration & Repair
Noles-Davis Antique Restoration
Whether you're looking to get your silver pieces polished, an antique doorknob refinished, or a brass bed repaired, for more than 65 years, Noles-Davis has been the place for metal servicing of all kinds. 2707 Manor Way. 214-358-1731.
This local institution offers repair, restoration, and rewiring services. Want a cosmetic update for a piece that's grown dim? Consider a custom shade or fresh finial to instantly brighten sconces, chandeliers, or table lamps. 1515 Dragon St. 214-741-5300.
Has your crystal chandelier lost its luster? The Pettigrew professionals can restore shine lost to time, smoke or water damage, and more. 1805 Market Center Blvd. 214-747-2232.
Dallas Cane Rush & Wicker Repair
The name pretty much says it all. With 50-plus years of experience, owner Bill Torell can mend or replace damaged woven seating of just about any kind from his Design District studio. 135 Pittsburg St. 214-518-7079.
For more than a century, this Dallas mainstay has repaired and restored fine rugs, textiles, and tapestries. Whether you need a simple stain removal or a more complex repair such as resizing, patching, or refringing, they're up for the task. 3907 Ross Ave. 214-821-9135.
The folks at the George W. Bush Presidential Library and Rosewood Mansion on Turtle Creek have trusted Martin Norkowski to revive their antique pieces, and so can you. No cut corners here; this master craftsman believes in doing things by hand. 10203 Plano Rd. #114. 469-432-3417.
Turned the pages of that page-turner one too many times? Book Doctor Candice McKay has the RX. From her Oak Cliff shop, she lovingly rebinds and repairs ancient encyclopedias, family bibles, and other beloved books. 1320 W. Davis St. 214-946-1760.
---
Art Restoration & Services
Helen Houp Fine Art Conservation
Houp has worked with major art museums, universities, and art dealers in her 30-plus years as a professional conservator. She'll examine a work of art and prescribe a regimen of conversation treatment that will restore its glory, stroke by stroke. 2626 Lombardy Ln. Ste. 106. 214-366-4700.
Michael van Enter specializes in the conservation of sculpture and monuments, contributing work for major art museums in DFW (the DMA, the Nasher, and the Modern) and beyond. Services include repairing, refabricating, welding, cleaning, and installation. 1415 Fairview Ave. 214-515-9948.
Whatever trouble has befallen your collection, the fine folks at Fegan Fine Art can reverse time. Gashed painting or torn leather? They can mend it. Shattered glass or porcelain? Good as new. 1533 Prudential Dr. 214-631-2920.
Owner Kevin Rubén Jacobs can store, transport, install, or display your art. The former curator for The Goss-Michael Foundation (and current gallerist behind OFG.XXX) has handled pieces for the DMA, Dallas Contemporary, and more. He crafts custom crates and pedestals for moving and display, too. 3715 Parry Ave. 214-980-6390.
---
Reimagine & Reinvent
Barry A. Martin Painting Contractors
If you love antiques but loathe an abundance of brown wood, Barry A. Martin can stain, glaze, or lacquer your piece in any color of the rainbow. But why stop there? Barry and his team can expertly coat the walls, millwork, and molding to match. 2607 Bomar. 214-350-0723.
Ever wish you could turn a favorite antique urn, prized piece of pottery, or even a sentimental snare drum into a light source? Owner Mei Yang can make your wildest wattage dreams a reality. Or browse the selection of ready-to-wire items in their sister showroom, Crandale Galleries. 1421 E. Levee St. 214-747-8606.
---
Display & Protect
Not only can framer Debra Stevens display your priceless antique paintings with panache, she can help you make a wall-worthy showpiece out of a scrap of fabric, antique map, or historical text. 972-620-1365.
Protect or enhance your treasures with help from E&D, who can craft custom cases, display bases, and more from durable acrylic. Or pop a set of acrylic legs onto an antique table or chair for a modern update to a timeless treasure. 1010 Levee St. 214-742-6032.
This Athens-based company can reinforce delicate fabrics with a variety of backings, making them durable enough for upholstery or wall hangings. They can also perform treatments to make your textiles water- and stain-resistant, flame-retardant, anti-microbial, and more. Need it done in a hurry? They offer expedited turnaround in as little as 24 hours. 1108 Commercial St., Athens. 903-675-1440.
An custom crafted metal stand provides a perfect, sturdy perch from which to admire a small figurine, antique plate, or other remnant. Owner and fabricator Humberto DeGarrio can (quite literally) elevate your prized finds and turn them into instant art. 1104 N. Riverfront Blvd. 214-328-3340.
Get the AtHome Newsletter
Enjoy Dallas' best trends, hot properties, and tips from local designers to help you nest in style delivered weekly.
Author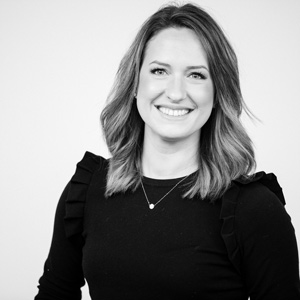 Jessica Otte is the executive editor of D Home and D Weddings. In 2006, she helped launch D CEO as…