Small business owners put in untold hours and surmount countless hurdles to keep their doors open. To be recognized as a standout takes that much more grit and determination. And that's in normal circumstances. Of course, these aren't ordinary times to run a business. In the blink of an eye, entrepreneurs were forced to become their own delivery drivers, creative consultants, and I.T. pros. So this year, as we honor the best our city has to offer in culture, services, shopping, and food, we're also telling the stories of some of the mainstays who've withstood the test of time to find out what got them here, why they do what they do, and what they've learned along the way. 

Best Museum for Kids
This interactive and educational gem doesn't leave out the littles, with a special area designated for the under-5 set. Adults can also get in touch with their inner nerd on Thursday nights, when the place is restricted to an over-21 crowd, with live music, drink, food trucks, and unlimited virtual T. Rex races.
2201 N. Field St. 214-428-5555.
Best Performing
Arts Venue
Once we knew that congregating outdoors was relatively safe, Dallas rediscovered the joys of outdoor performance spaces like Annette Strauss Square. In addition to staging socially distanced concerts framed by the magnificent architecture of the Winspear Opera House, the venue also allowed local organizations to use the space to fundraise emergency support or simply get back out in front of an audience.
2403 Flora St. 214-880-0202.
Best Gallery
The pandemic forced experimentation, but few COVID-inspired art gambits got it as right as Sweet Pass. The smart and sometimes quirky West Dallas sculpture park satisfied our need for inspiration, dialogue, and connection through site-responsive installations and performances.
402 Fabrication St.
Best Botanical Garden
The past year and a half pushed us outside for safe activities, and there is no better place for that in North Texas than Texas' oldest major botanic garden. Founded in 1934, it has awed generations with over 2,500 different plant species in its collections. Take a walk through the Pollinator Pathway or the Tinsley Rock Springs Garden and enjoy the serenity of nature.
3220 Botanic Garden Blvd. Fort Worth. 817-463-4160.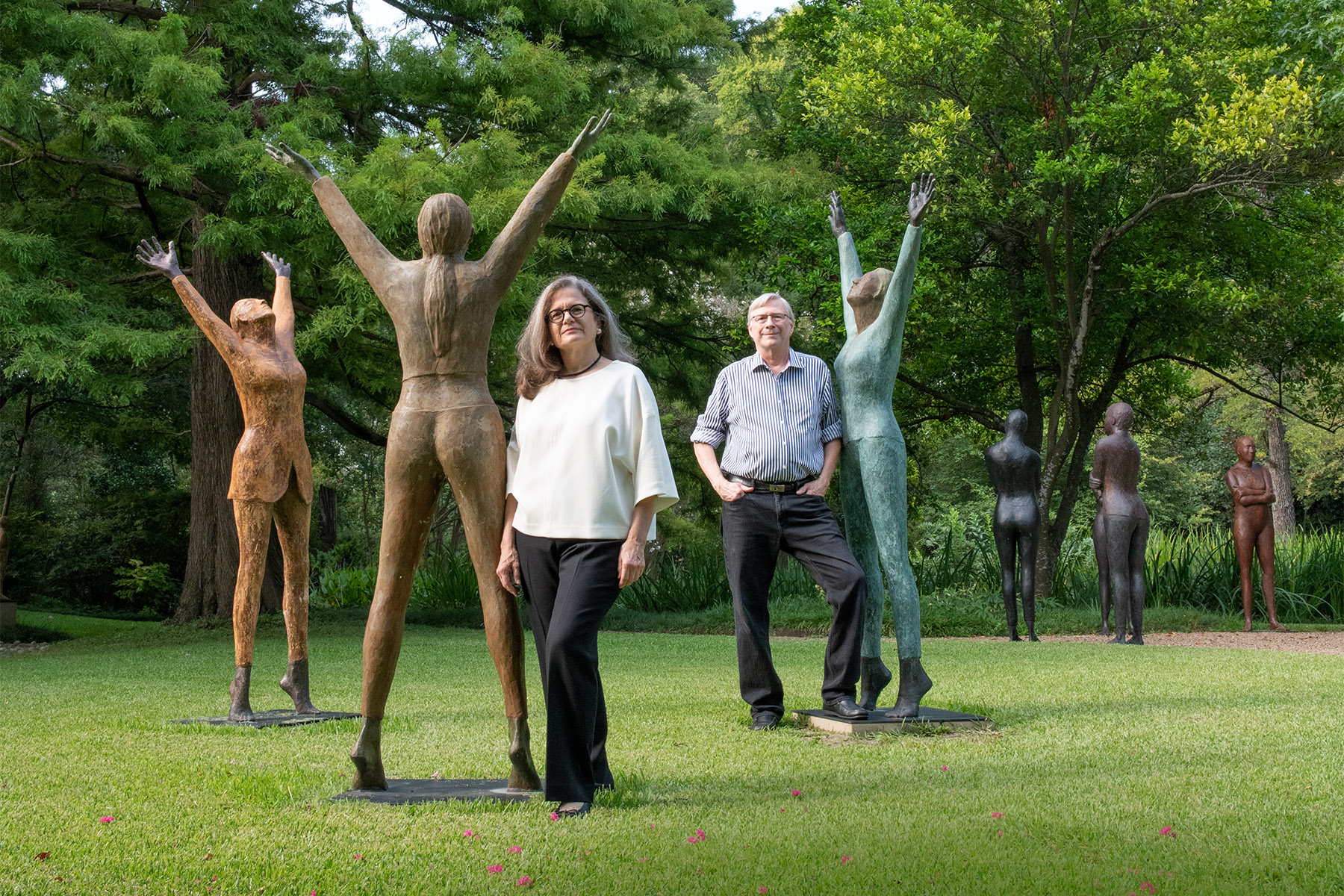 Best Suburban Sculpture Garden
Painter Donald Vogel bought the multi-acre wooded plot back in 1953, when Spring Valley was still prairie. Now, the original building is Dallas' oldest modern art gallery and the woods are filled with works by contemporary artists. Unlike the Nasher, there's no admission fee.
6616 Spring Valley Rd. 972-239-2441.
Best Interactive

 
Garden for Kids
Nestled within the Dallas Arboretum and featuring age-specific galleries focused on life and earth science, the garden attracts learners of all ages. From the Walne Family Discovery Lab's hands-on experience to the Glade Puppet Show's daily performance for younger visitors, this garden will play a part in forging an environmentally conscious generation.
8525 Garland Rd. 214-515-6615.

Best Caterer
Manned by a former bartender from Twilite Lounge (so you know the bar service for events is stellar) and a professional cook who counts former Dallas Cowboys among her clientele, Fat Rabbit Provisions has only expanded and sharpened its operations since demand boomed during the pandemic.
469-223-9189.
Best Custom Cupcakes
Chef Ginger Taylor excels in iced floral designs of all flavors, which can be picked up or delivered in stylishly clear or monogram-shaped boxes. Personally, we can't resist the ones that resemble cactuses and succulents, the verdant green frosting set against terra cotta-colored cakes.
1955 Market Center Blvd. 214-287-9021.
Best Birthday Cake
Le Cordon Bleu-educated Tareka L. Lofton is the creative genius behind Loft22's vibrant designs. Her signature cakes, with their smooth sides and roughly swirled tops, come in flavors as adventurous as their color palettes, like Pink Animal Cracker, Orange Sherbet, and the electric blue Kookie Monster (packed with chocolate chip and Oreo crumbs).
106 E. Dagget Ave., Fort Worth. 682-841-1771.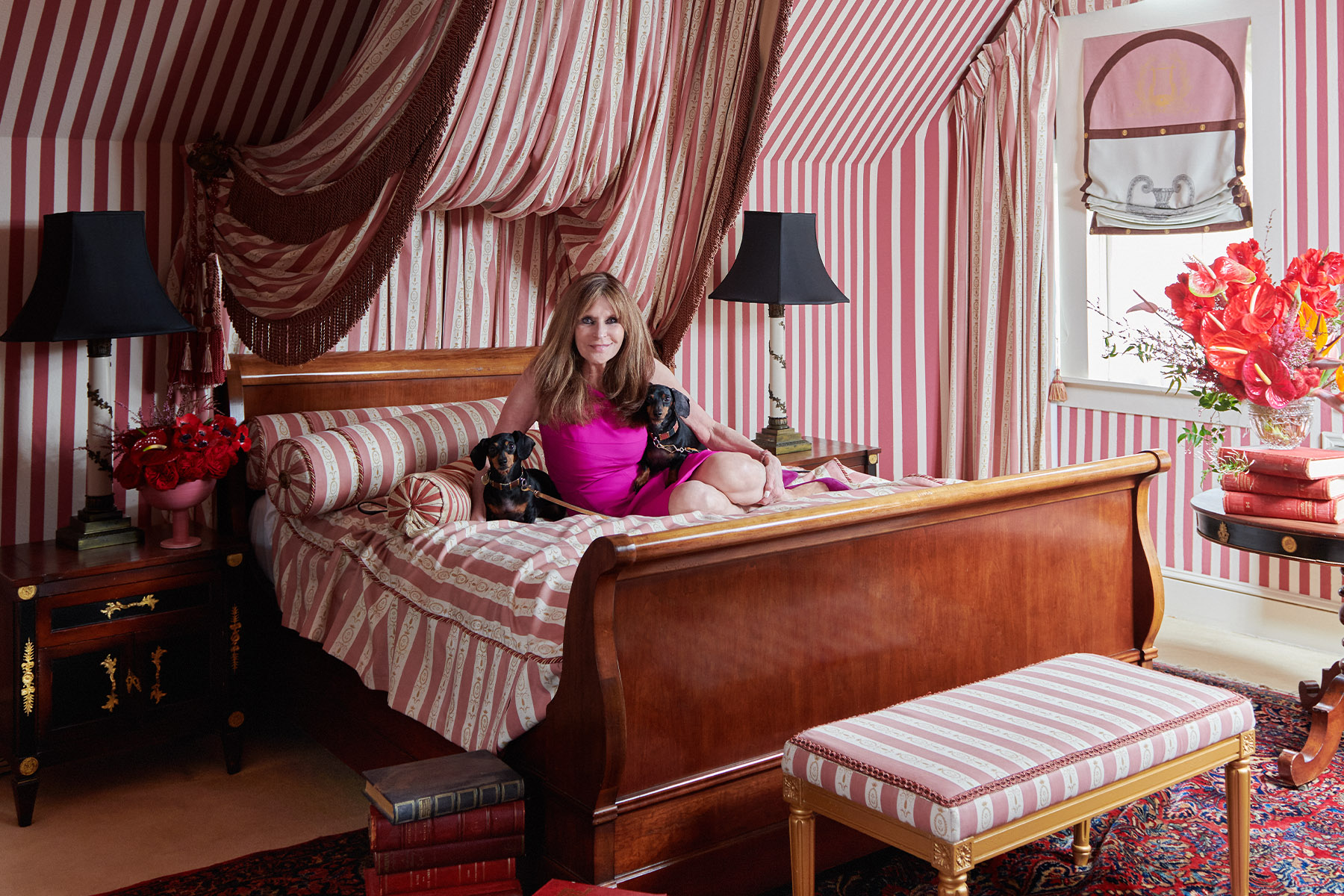 Best Inspiration Staycation
When we're feeling uninspired, a trip across the pond is our usual antidote. But with traveling abroad a bit more complicated than in the past, the next best thing is a staycation at this European-style getaway in the heart of Uptown. Stay in one of seven luxurious suites in the converted century-old home (each of which is decorated in 19th-century French antiques), dine on top-notch French cuisine, and leave feeling refreshed and reinvigorated to tackle your next project.
2516 Maple Ave. 214-871-2516.
Best Floral Concept
Patricio Rivera grew up in Honduras, studied fashion in California, and worked as a busser in a restaurant in Dallas before launching his floral concept in Bishop Arts. His designs are as artful and soulful as he is, and they can be delivered in custom ceramics crafted by local artists.
420 W. Davis St. 469-531-6723.
Best Paper Towel
Replacement
They set out to give restaurateurs the perfect napkin. It turns out this local start-up's absorbent, alabaster, hand-loomed cotton linens make for eco-friendly home napkins and kitchen towels. Buy, use, and launder, and you'll receive replacements for a lifetime. (You only pay shipping.)
Best Stationer
The ladies at Ellis Hill have made monograms an artform and brought staid stationery suites to new heights. Their designs will tickle even the most traditional types, but their fresh approach to color and personality broaden the appeal of their custom paper designs to a younger, more fashionable generation, too. It's Emily Post with panache.
5001 W. Lovers Ln. 214-520-6108.
Best Entertaining Hack
Impress guests with an artful, edible board from this Uptown cafe. Select your artisanal ingredients (this isn't your run-of-the-mill cheddar) and size (boards serve anywhere from one to 20, with by-the-meter grazing tables for larger gatherings) and let them work their magic. Vegan, vegetarian, and gluten-free options available.
2414 Routh St. 214-699-7455.
Best Laundry Service
Download the app, schedule a pickup, and a big bag (equal to three 13-gallon trash bags) of clothes will be collected, laundered, folded, and returned. All for $45. Same-day service is available before noon, and many special preferences—particular detergents, clothes hung on hangers—can be accommodated.
Best Pet Boarder for Small Dogs
Located close to DFW Airport, it's an easy drop-off when we're flying out of town. We love how they specialize in dogs under 25 pounds, meaning our senior Chihuahuas aren't getting crushed by an over-eager Great Dane. Bob and Bella Sparkles deserve a relaxing boutique hotel getaway, too.
2251 E. Continental Blvd., Southlake. 817-329-8835.
Best Framer
We've said it before, and we'll say it again: when it comes to having your art pieces framed, there's no one quite like Debra Stevens. Her custom work is impeccable, trusted by high end collectors and gallery owners alike, and her service and suggestions are always top-notch.
4104 Calculus Dr. 972-620-1365.
Best instagram garden inspiration
We've been admiring the objectively charming Instagram account (and abundant IRL projects) of this landscape design and garden maintenance company, whose projects utilize the power of a well-placed arbor, swinging side gate, and lush courtyard. (We're not the only ones; they were selected to be part of the 2021 Kips Bay Dallas Showhouse.) Give them a follow and let your ideas blossom. 
Best Art Curator
Buying art can be intimidating. Jennifer Klos knows that. Through her art consultancy firm, the former museum curator will assess your needs, likes, and budget; accompany you to galleries; and advise on making the best purchases to suit your space. She'll even facilitate the purchase and installation of your new masterpieces. 
Best Car Service
If you think ridesharing isn't in your wheelhouse, it's time you give Alto a try. A $99 annual membership grants you access to the Dallas-based company's fleet of safe, spotless, branded SUVs whenever you need them, with rides available on-demand or pre-scheduled. Drivers are background checked, cars are deep-cleaned daily and disinfected between trips, and you can even pick your own music—or choose Do Not Disturb for a quiet commute.
Best Event Rentals
With showrooms in Fort Worth and Austin, this rentals and home-staging outfit goes beyond the basic tables, chairs, and dinnerware to offer everything you need to throw a stylish soiree, from serving staples like trays and bar carts to decorative accessories, both new and vintage. Does your shindig need a tumbleweed or a perfectly patinaed American flag? They've got you covered.
3221 Lawnwood St., Fort Worth. 877.493.5668.

Best
Meta
physical
Shop
Park your broom, walk in, and explore your spiritual side at "Dallas' Oldest Witches Shop." The purple house on Bell Avenue off Lower Greenville celebrated 24 years in Dallas in March and maintains its tradition of guiding its customers through spiritual books, powders, herbs, and other apothecary items.
5618 Bell Ave. 214-823-1963.
Best Treasure-
Hunting Duo
Husband-and-wife duo Gretchen and Benny Hinkle frequently spend date nights at pawn shops and estate sales to curate their collections of tidbits and thingamabobs for hers-and-his vintage institutions Dolly Python and Benny Jack Antiques. The stores have garnered much acclaim over the years, attracting the attention of famous fans like Leon Bridges, Kacey Musgraves, and Jean Paul Gaultier.
1916 N. Haskell Ave. 214-887-3434.; 1920 N. Haskell Ave. 214-238-3740.
Best Game Shop
Jamison Sacks' store, smartly located next to the excellent Zeus Comics, offers hundreds of games: card games, board games, trading card games, role-playing games, and puzzles. You can pick up extra dice and snacks, too, while you're there.
1328 Inwood Rd. 214-631-4263.
Best Self-Care Shop
Molly Mathias opened her new self-care shop in Bishop Arts in November. You'll find everything from bath salts and CBD balms to sexual wellness products. Mathias' mantra for better mental health? A little more conversation and community support, a little less judgment, please.
250 N. Bishop Ave., Ste 150.
Best Candle Shop
Brian Bolke's curated retail wonderland, located above Chanel in Highland Park Village, carries a range of home and fashion treasures designed to titillate your sense of style. And with fragrance guru Shasa Mitcham on staff, it should come as no surprise that their offerings will appeal to your sense of smell, as well. Candles from lines like DS & Durga, Lumira, Byredo, and more are sure to keep your home smelling divine.
100 Highland Park Village, Ste. 205. 972-863-8590.
Best Contemporary Furniture Store
Cookie-cutter furniture won't do? Get thee to Scott + Cooner, the Design District staple that carries hard-to-find and exceptionally innovative lines from around the world. Their large, open-to-the-public showroom boasts a wide, ever-changing selection of home furniture and accessories that aren't just perfunctory, but true works of art.
1617 Hi Line Dr., Ste. 100. 214-748-9838. 
Best Prickly Plant
Purveyor
A photographer by trade, Payge Stevens became enamored with cactuses on a wedding shoot in San Miguel de Allende. When her business struggled during the pandemic, she invested her savings in a plant shop at South Side on Lamar. The storefront stocks hundreds of spiky options, from tabletop sizes to 10-foot varieties.
1409 Botham Jean Blvd., Ste. 326. 469-569-3619.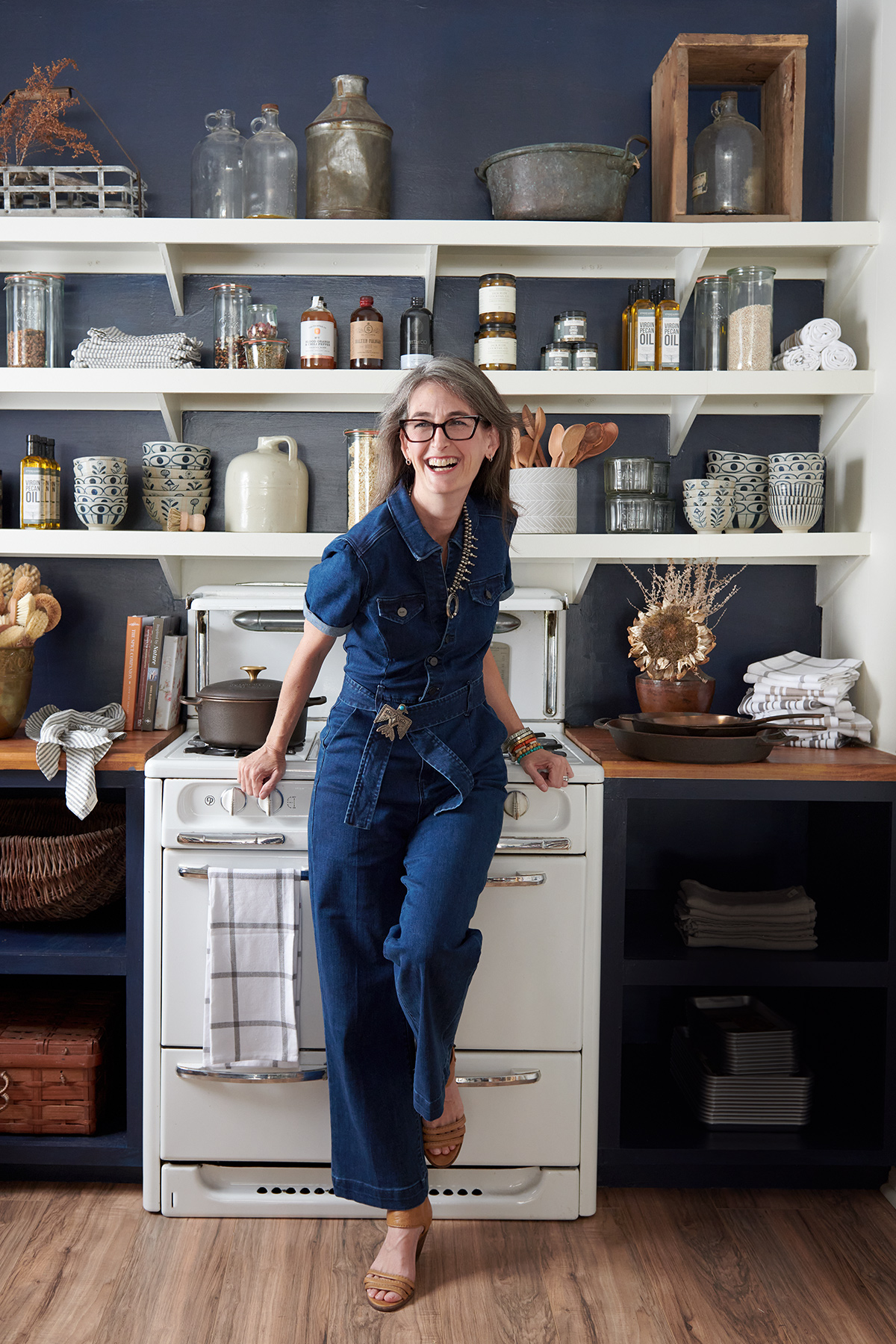 Best Kitchen Accessories Store
Coryanne Ettiene launched her eponymous market after years of global travel, and Ettiene Market is a love letter to the cuisines she enjoyed along the way. You'll find a selection of kitchen and bar must-haves like cast iron pans and linen towels, in-house creations like candles and cocktail mixers, and imported treats from around the world.
402 W. 8th St. 214-892-3846; 115 W. Louisiana St., McKinney. 214-799-5195.
Best Hardware Store
Sharon "Boots" Anderson, the CEO of Half Price Books, bought a Lake Highlands hardware store in 2016 and named it after a prize-winning Buff Orpington bird that a customer dropped off. There's a great gift selection and all the hardware you need, plus once a month you can buy your own pullet from Urban Chicken's John Ramos.
10233 Northwest Hwy., Ste. 409. 214-343-1971.
Best Outdoor Furniture and Accessories
On weekends, this nursery near Love Field is chock-a-block with home gardeners stocking up on annuals and perennials. Inside the sizable showroom, you'll find high-end grills, Adirondack chairs, and one-of-a-kind Domiziani dining tables. Pick out a water feature and a set of Baccarat crystal tumblers to complete the look.
6950 Lemmon Ave. 214-350-9200.
Best Suburban
Farmers Market
Coppell's charming town square may be a creation of the new Main Street development, but the city's farmers market is truly authentic. Focused on local farmers and makers, it is stocked on Saturday mornings with seasonal organic produce, free-range meats, dairy, breads and pastries, pickles and jams, and fresh flowers.
768 W. Main St., Coppell.
Best Baby Registry
Carrie Barnard helps new moms stock their nursery in style. In addition to clothes, toys, and feeding essentials for little ones, you'll find the chicest cribs, comfiest nursing chairs, and changing tables so pretty, you'll look forward to getting diaper duty (or at least, you'll mind it a little less). If you don't know what you need, she's created pre-built registries on the website based on gender and age. Just put your feet up and click.
6721 Snider Plaza. 469-232-9420.
Best Record Store
Josey was already a crate-digger's paradise—and then it brought in the inventory (and iconic sign) from Bill's Records, after the passing of Dallas record-store icon Bill Wisener. Block off an afternoon if you plan on stopping by.
2821 LBJ Fwy., Ste. 100, Farmers Branch. 972-243-2039.
Best Stationery Store
Talking Out Of Turn is as fun and irreverent as its acronym, TOOT. The pastel paradise in Bishop Arts is filled with candy-colored planners, stationery, stickers, self-care products, and home goods, most of which are emblazoned with cheeky phrases and playful patterns.
841 W. Davis St. 833-252-8668.
Best Place to Buy
Cookbooks
You know that friend who whips up Persian feasts like it's nothing, reads essays by writers from M.F.K. Fisher to Anthony Bourdain, and is always questing for something to up her batch cocktail game? This is where you outfit her bookshelf.
5600 W. Lovers Ln., Ste. 142. 214-484-4289.
Best Affordable Gallery
Erin and John Hossley may have changed locations (saying bye-bye to Bishop Arts in favor of the Design District) but their mission remains unchanged: to showcase some of the most interesting area artists, with works to fit your price range whether you're looking to spend a couple thousand bucks or a couple dozen.
2532 Converse St. 214-943-5650.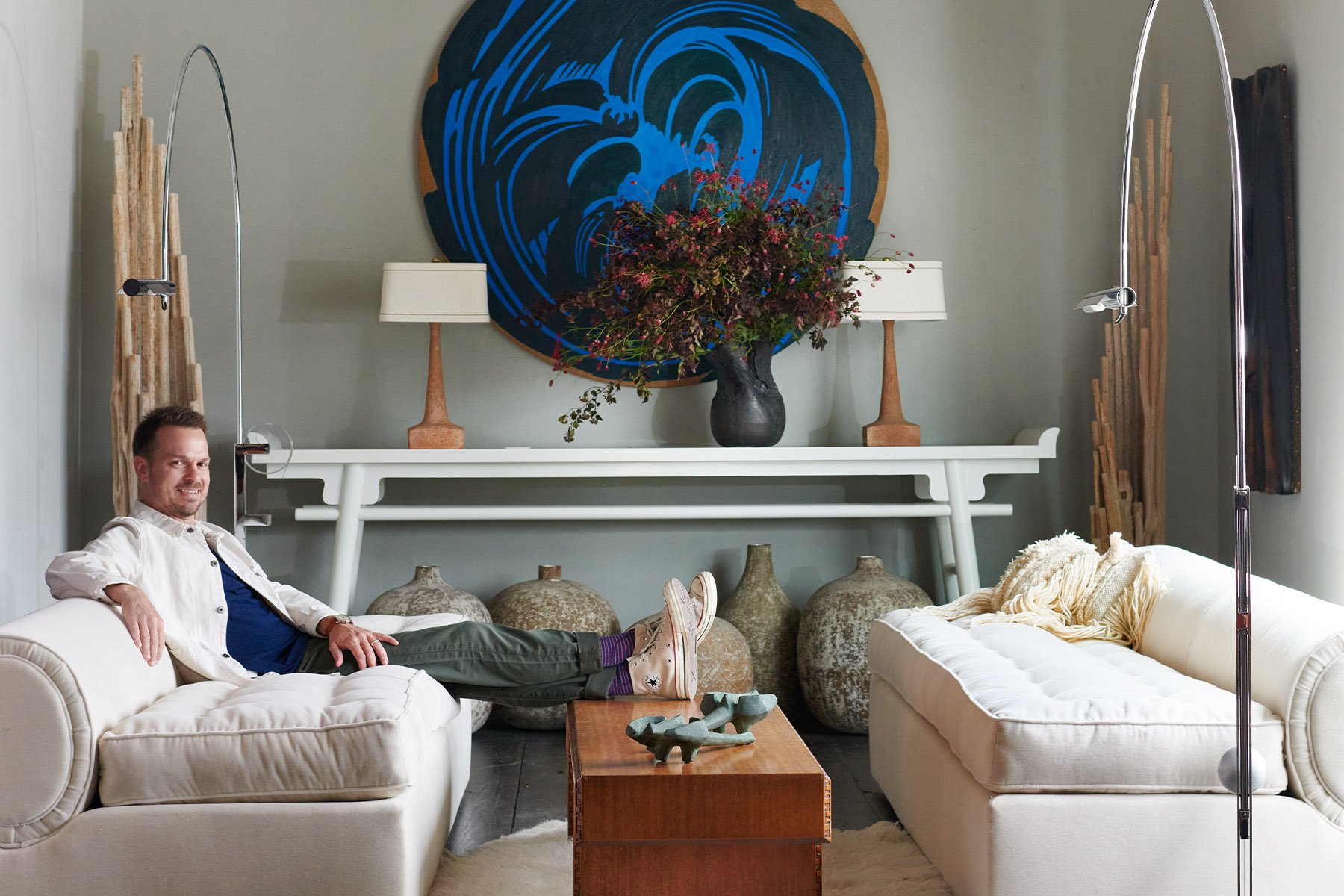 Best Vintage Furniture Store
If you're going for that glamorous 1950s Upper West Side vibe, look no further. From a pair of matching Marge Carson slipper sofas in mohair to a curvaceous Samuel Marx chest of drawers, you'll be able to set your own Marvelous Mrs. Maisel scene.
1329 Slocum St. 214-887-6221.
Best Bridal Registry
Comprised of more than 50 top lines from around the world, Blue Print's recently launched tabletop collection makes a perfect foundation for aspiring entertainers who are feathering their nests. From fine china and crystal to everyday serving pieces, you'll find it all—with an on-staff registry expert to assist.
2707 Fairmount St. 214-954-9511.
Best Homegrown
Furniture Line
If you only know this Design District shop for their vintage finds, it's time to refamiliarize yourself. In recent years, the showroom has stepped up their in-house Scout Label line of furniture, offering well-crafted, on-trend furnishings from chairs and stools to casegoods. They do custom work, too.
155 Howell St. 214-741-2414.
Best Designer Hardware
From doors knobs and cabinets pulls to faucets and fixtures, Pierce offers a vast selection of hardware to suit every taste and budget. They're the exclusive stockist of some of our favorite lines—Rocky Mountain Hardware and Ashley Norton among them—and, unlike many designer showrooms, are accessible to the public.
2615 W. Mockingbird Ln., Ste. 101. 214-368-2851.
Best Home Accessories Store
Scratch your instant gratification itch at this sophisticated showroom, which stocks a large supply of grab-and-go housewares—both of the attainable and show-stopping varieties. Best of all, the diverse mix of vintage and production pieces ensures you could outfit your entire home in one fell swoop and no one would be the wiser.
1515 Slocum St. 214-265-7272.
Best Toy Store
An ordinary toy shop gives way—via (shh!) a secret bookshelf passage—to a wonderland of interactive, carefree play for kids of all ages. Cheerful employees (aka "counselors") lead classes, encourage fun, and can make recommendations from their out-of-the-ordinary selection, ranging from sporting goods and board games to action figures and art supplies.
9830 N. Ctrl. Expy. 214-612-0451.
Best Leather Goods
Odin Clack is the hands and heart behind Odin Leather Goods, the Coppell-based craft manufacturer of classic leather wares. From wallets and belts to totes and messenger bags, all of Clack's pieces are made from the highest-quality materials and intended to last—getting more beautiful with age and wear.
5768 Grandscape Blvd., Ste. 115, The Colony. 972-410-0532.
Best Garden Shop
Founded in 1951, the family-owned nursery is trustworthy and knowledgeable, focused on educating its clients through its Garden Coach Program and a plethora of gardening tips. Whether you are a connoisseur or a beginner, they'll meet you where you're at and guide you to the home garden of your dreams. For the ladies who lunch crowd, their new restaurant and shop, Ralph & Rose will welcome diners for the first time since the October 2019 tornado that decimated the property.
7700 Northaven Rd. 214-363-5316.
Best Pet Supply
Store
Kathleen Evett owns and operates this furry-friends-focused spot in Deep Ellum, and she does so with unmatched customer service. Leashes, high-quality pet food, toys, and treats of all sorts are so thoughtfully packed into The Upper Paw you'll want to give it a high-paw.
2809 Commerce St., 214-760-9991.
Best Ceramics
While we love a good clay vessel or bowl (and ceramicist Matthew Gilley does those, too), it's his ceramic chains that caught our eye. With versions small enough to set on a table or large enough to drape on a wall, his intricately linked creations are as beautiful as they are mind-boggling.
Best Wallpaper
Friends, neighbors, and creatives Sarah English and Ashley Leftwich launched their Dallas-based bespoke wallpaper studio in September 2019. In the two years since, their locally designed and printed wallcoverings—which put a cheeky and daring spin on traditional patterns—have made them a design industry darling.
972-626-8861.
Best Custom
Light Fixtures
Located within the 44,000-square-foot warehouse that also houses Uncommon Market, sister store Uncommon Lighting carries, restores, and rewires antique lighting fixtures, lanterns, sconces, and more. But best of all, their team of on-site craftsmen build lighting solutions from scratch. Whatever your project requires, if you can dream it, they can create it.
100 Riveredge Dr. 214-871-3334.

Best Doughnuts
We eagerly await creative genius Jinny Cho's rotating monthly flavor drop like an album release: whipped cream swirls, dreamy fillings, and other tricks give you rose and Champagne with gold leaf, matcha and red bean, or an Arnold Palmer or Ferrero Rocher doppelganger.
8161 FM 423, Ste. 250, Frisco. 469-535-3585.
Best Coffeehouse
Equally great for a caffeine-fueled laptop session as it is for a nice brunch with a friend, Xamán is undoubtedly a community cafe where you can get espresso-spiked horchata and expertly brewed single-origin coffee, which is sourced from smaller family-owned farms in Mexico.
334 W. Jefferson Blvd. 469-687-0005.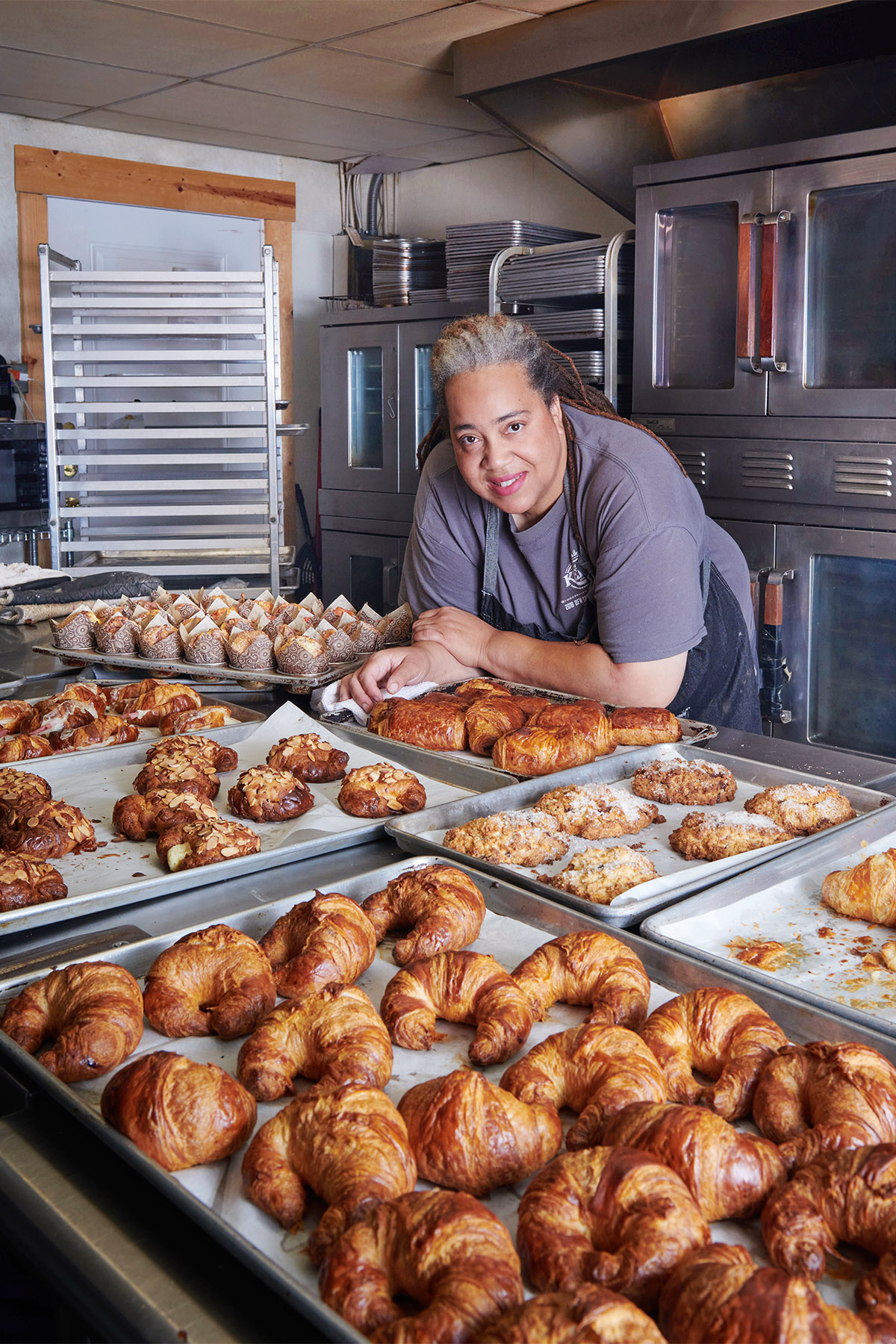 Best Party Pastries
For 14 years, owner Samantha Rush has churned out fresh-daily, entertaining-friendly desserts and pastries in perfect French technique, thanks to her training at Paris' Le Cordon Bleu. But since a car crashed through her Oak Cliff storefront in May, she's continued to churn out her delicacies, albeit on a by-order basis while she decides where to reestablish her roots. Until then, orders can be placed by phone or email.
214-749-4040.
Best Bagels
Tight-crumbed and blitzed with poppy seeds (our order), these hand-shaped concentric circles took the city by storm. Jessica and Seth Brammer's bagels, made with Barton Springs Mill heirloom flour, are perfect on their own, but you might want to give them a schmear. Choose from an assortment of cream cheeses like fresh strawberry or scallion and hard-cooked egg. lenoresbagels.com
Best Bakery
Tida Pichakron turns out a spunky, creative, and polished lineup, from macarons and key lime tarts to pistachio-raspberry cakes. Her gluten-free and paleo options have earned a devoted following, as have monthly beignet pop-ups that have you showering the sidewalk with powdered sugar.
10230 E. Northwest Hwy. 214-856-0166.
Best Bakery for Bread
Matt Bresnan's orange-cardamom morning buns and vanilla cream danishes with Cara Cara orange and pistachio are unparalleled. But even more, we love his loaves. Hand-mixed, long-fermented, burnished domes include country sour, multigrain, golden raisin-fennel, and walnut-olive. Praise be, they're opening a brick-and-mortar in McKinney.
bresnanbreadandpastry.com
Best Cheese Shop
When you want a triple-crème, a goat's milk Gouda, or a funky bleu, the team here can help you out. Classes teach curd nerds to pair fromage with wine, charcuterie, and bubbles.
3511 Oak Lawn Ave. 214-219-1300; 920 S. Harwood St.. 214-219-1300.
Best Ice Cream
We see you, Jeni's, but we're suckers for this essential gelato shop, where flavors—mascarpone fig, Piedmont hazelnut, or coconut stracciatella—are perfectly mastered. Carlo Gattini works Willy Wonka wonders with frozen gelato cakes that layer semifreddo with gelato and liquor-soaked sponge cakes in flavors like pistachio-rose.
2116 Greenville Ave. 469-776-9077; 5959 Royal Ln., Ste. 622. 214-964-0073.
Best Frosty Margs
Crystalline and slushy, tangy and filled with top-notch tequila, the frozen margarita at José—dubbed The Squozen— is extraordinary. It's bright with lime juice and a hint of agave, and worthy of the city that invented it. Pick up a few to-go kits (each one serves four) for your next gathering.
931 W. Lovers Ln. 214-891-5673.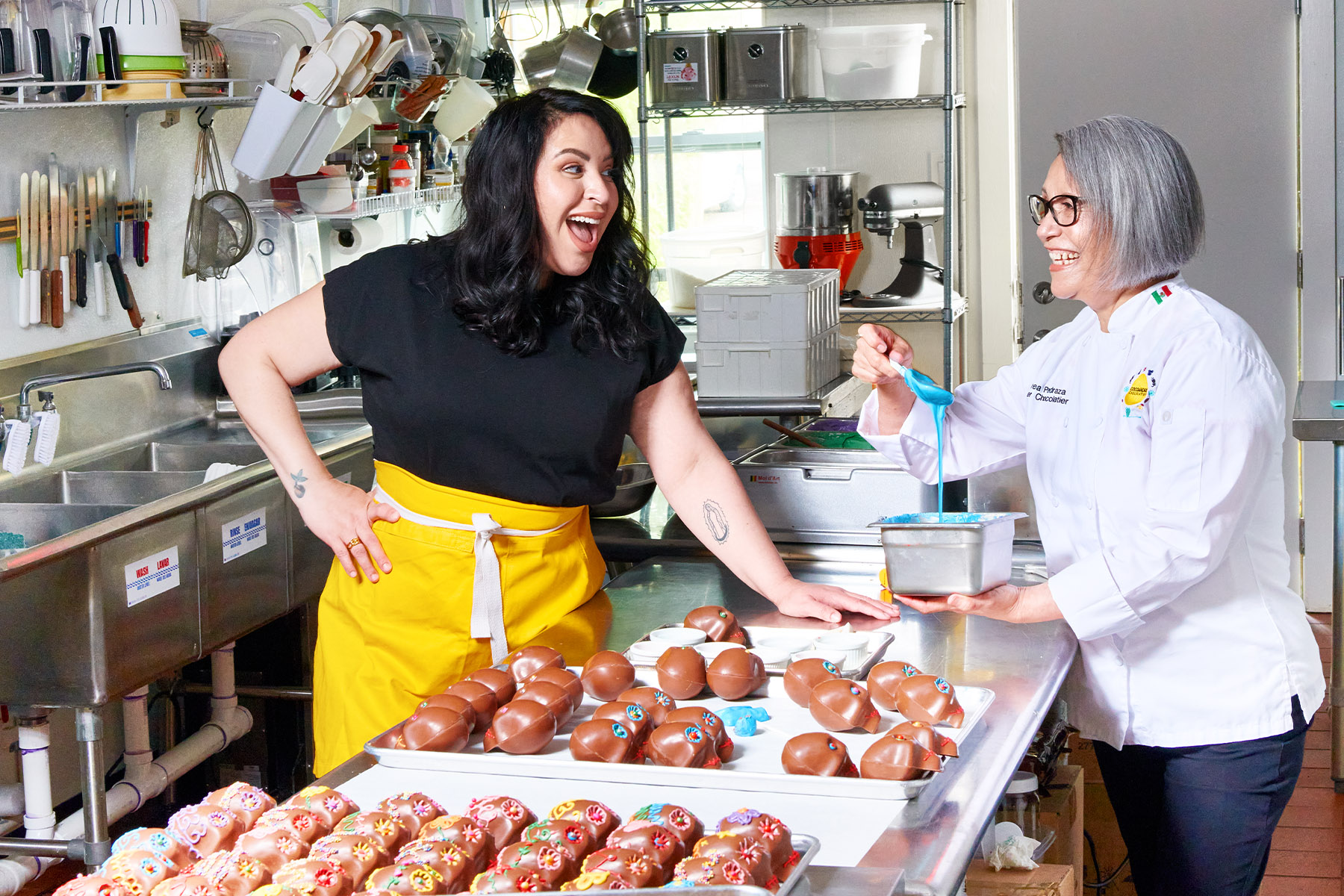 Best Chocolatier
Mother-and-daughter duo Andrea and Cindy Pedraza fill their adorable cottage in Bishop Arts with handmade molded chocolates, truffles, and bars like the roseberry (milk chocolate with raspberry and with dehydrated rose petals). As our only female- (and Latina-) owned bean-to-bar chocolatiers, they source cacao in part from a woman-helmed cooperative in Chiapas, Mexico.
508 W. 7th S. 214-941-3030.
Best Order-
Ahead Bakery
This labor of love of Maricsa Trejo and Alex Henderson is a wonderland of sweets (and some savory, too). Place Saturday orders while hungry—how to choose between the dulce de leche cruffins and ham and Gruyère croissants?—then systematically devour in your car in a shower of crumbs.
580 W. Arapaho Rd., Ste. 230, Richardson. 440-462-2078.
Best Custom Vegan
Baked goods
Growing up with a cake decorator mother, Amaris Riddle uses vegan ingredients to make spectacular cakes, raspberry jam- or cream-filled doughnuts, nostalgia-tinged pop tarts, seasonal scones, and luster-dusted cupcakes with fillings (like vegan butterscotch) so sultry you really wouldn't know the difference.
Best Place to
Buy Booze
That bottle of reserve chardonnay from Mexico's oldest vineyard that you had on the Riviera Maya? Check. Your favorite Japanese gin and whiskey? Double check. Dom Perignon rosé, Cowgirl Creamery Mt. Tam, and Swiss truffles? Triple check. Doorstep delivery with optional gift wrap? Hallelujah.
5360 W. Lovers Ln. 214-350-8989.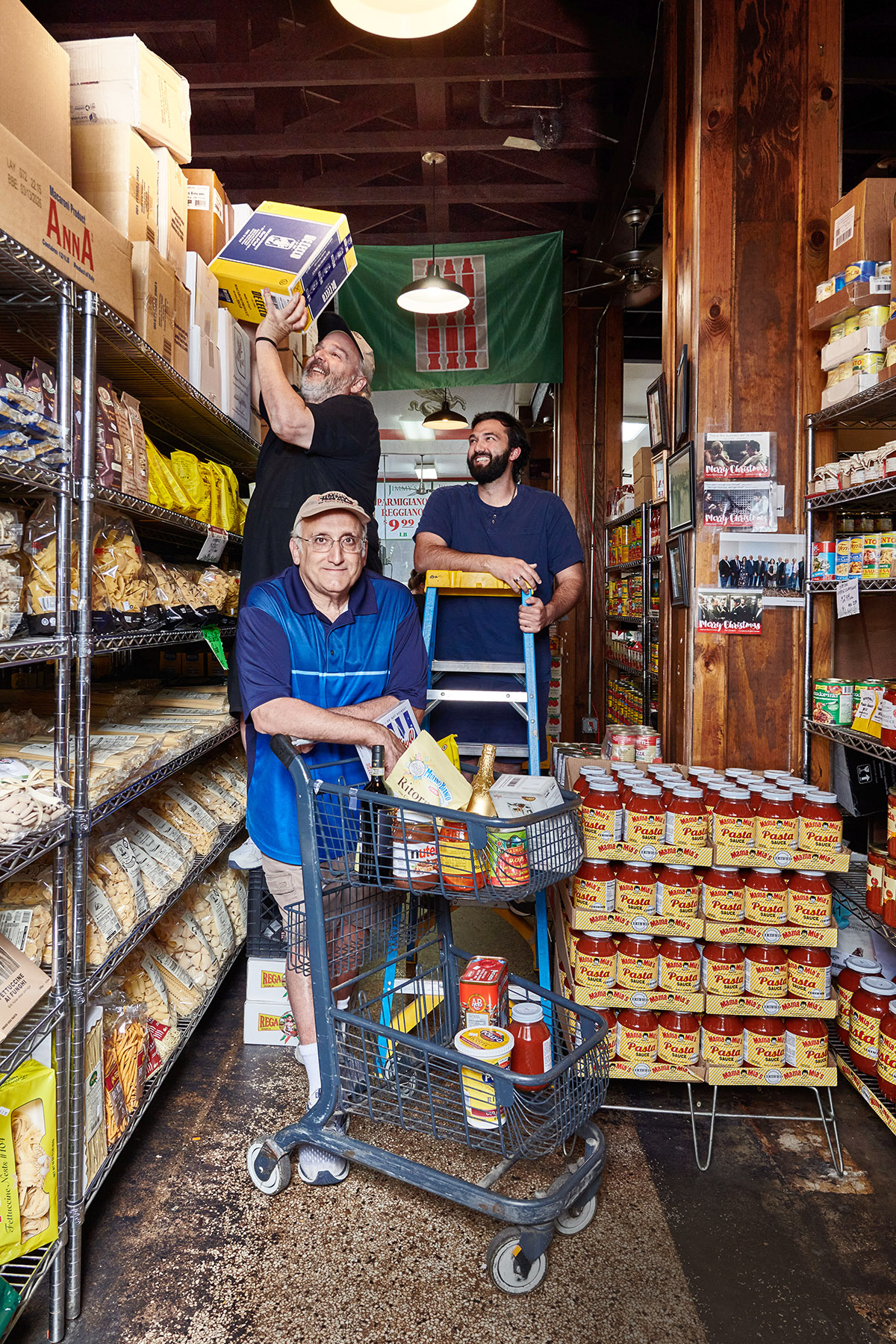 Best Italian Market
For 55 years, Jimmy's Food Store has kept Dallasites well-fed. Stocking all the provisions needed for an authentic Italian feast, from pasta and pizza dough to Italian wines and the housemade sausage that's a favorite of local chefs, the shop's deli counter also churns out some of the best sandwiches in the city.
4901 Bryan St. 214-823-6180.
Best Butcher Shop
Snout-to-tail butcher Nathan Abeyta and his team continue to innovate and grow. In June, their small North Dallas shop expanded into the space next door, allowing them to dry age more Texas beef, cure more heritage Red Wattle pork guanciale, brine more Black Angus beef pastrami, and smoke more Cajun boudin.
7989 Belt Line Rd., Ste. 146. 469-906-6420.
Best Gourmet
Grocery Delivery
Farmer Jeff Bednar had us at fresh herbs, microgreens, and edible flowers from his hydroponic farm in Lucas. Working with local growers, he added to his roster heirloom veggies, grass-fed meats, farm-fresh eggs, whole grains—even handmade pasta, bagels, and tamales. The inside of our fridge has never been so lovely.
Best German Market
Tucked behind Half Price Books, Henk's is an easy-to-miss neighborhood gem that has been serving no-nonsense German fare for more than 20 years. Don't leave without a warm apple strudel or German chocolate cake from the bakery, or hit the grocery section for a selection of imported coffees, cookies, condiments, and more.
5811 Blackwell St. 214-987-9090.

2020 Best Architects
Laura Juarez Baggett, Laura Juarez Baggett Studio
Adam Baldwin, Marek Architecture
Bruce Bernbaum, Bernbaum/Magadini Architects
Christy Blumenfeld, Blume Architecture
Larry Boerder, Larry E. Boerder Architects
William Briggs, William S. Briggs Architect
Russell Buchanan, Buchanan Architecture
Stephen B. Chambers, Stephen B. Chambers Architects, Inc.
Will Clinton, Clinton + Company Architects
Gary Cunningham, Cunningham Architects
Richard Davis, Richard Drummond Davis Architect
Mark Dilworth, MDW Studio
Mark Domiteaux, Domiteaux Garza Architects
Ralph Duesing, Ralph Duesing Architect LLC
Dan  Eckelkamp, Eckxstudio for Modern Architecture
Rizwan Faruqui, Far + Dang
Patrick Ford, Rogers-Ford, LC
Svend Fruit, Bodron/Fruit
Wilson Fuqua, Fuqua Architects
Robbie Fusch, Fusch Architects
Maurie Gray, M-Gray Architecture
Tom Hanahan, Tom Hanahan, Architect
James Haynes, Clinton + Company Architects
Mark Hoesterey, SHM Architects
Ross Ikemire, Ikemire Architects LLC
Jenna Janson, Janson Luter Architects
Eric LaPointe, Studio EL73
Amy Leveno, Official Design
Max Levy, Max Levy Architect
Lloyd Lumpkins, L. Lumpkins Architects, Inc.
Christi Luter, Janson Luter Architects
Michael Lyons, Michael Lyons Architect
Eddie Maestri, Maestri Studio
Patricia Magadini, Bernbaum/Magadini Architects
Tom Manganiello, Max Levy Architect
Scott Marek, Marek Architecture
Marc McCollom, Marc McCollom Architect
Enrique Montenegro, SHM Architects
Clay Nelson, C.A. Nelson Architecture Group LLC
Joshua Nimmo, Nimmo Architecture
Sharon Odum, Sharon Odum Architects
Clint Pearson, Symmetry Architects
Allen Powell, Architecture Unlimited
Thad Reeves, A. Gruppo Architects
Scott Roberts, Creative Architects
Dan Shipley, Shipley Architects
Cole Smith, Smith, Ekblad and Associates, Inc.
Jason Smith, smitharc architects
David Stocker, SHM Architects
Bentley Tibbs, Bentley Tibbs Architect
Weldon Turner, Turner|Boaz Architects
Paul Turney, Turney & Associates, Inc.
Craig Vaughn, Vaughn Architecture
David Viosca, Viosca Architects
Cliff Welch, Welch|Hall Architects
Braxton Werner, Wernerfield Architecture + Design
Ron Wommack, Ron Wommack Architect
2021 Best Designers
A Well Dressed Home
Adcock-Smith Design
AGI-Amy Gibbs Interiors
Alice Cottrell Interior Design
Allen Kirsch & Associates, Inc.
Allison Seidler Interiors
Amy Berry Design
Amy's Interiors
Angeline Guido Design, LLC
Anne Williams Design
Arveaux Interiors
Ashley Dalton Interiors
Avrea and Company
Baker Design Group
Barbara J. Vessels Interiors
Betty Lou Phillips Interiors
Bobbitt & Company Interior Design
Bodron/Fruit
Breck Woolsey Interiors
Brette Jacques Interiors, Inc.
Cadwallader Design
Cameron Drinkwater Interiors
Carrie Barron Interiors
Carrie Hatfield Interior Design
Cathy Kincaid Interiors
Chad Dorsey Design
Chambers Interiors & Associates
Charlotte Comer Interiors & Collectibles, Inc.
Chelsea Hargrave Interiors
Cheri Etchelecu Interior Design
Cheryl Van Duyne Interior Design
Childress Interiors Inc.
Collins & Sweezey
Collins Interiors
Corley Design Associates
Dallas Design Group Interiors
Dana Bass Designs
Deborah Walker + Associates
Debra Owens Interiors, Inc.
Debra Stewart Interior Design
Deleo & Fletcher Design
Denise McGaha Interiors
Dona Rosene Interiors
Doniphan Moore Interiors
Dunbar Road Design
EJ Interiors
EJM Interiors
Emily Summers Design Associates
Erin Sander Design
Fagan White Design
Furstenwerth + Bagley Design
Harbinger Designs
Heidi Arwine Interiors
Hillary Littlejohn Studio Design
Holly Hickey Moore Interior Design
House of Amelia
IBB Design Fine Furnishings
Ike Isenhour Inc.
J Wiley Designs LLC
James McInroe Inc.
Jan Jones LLC
Jan Showers & Associates
Janet Gridley
Jean Liu Design
Jenkins Interiors
Joanie Wyll & Associates Inc.
John Phifer Marrs Interiors
Joseph Minton Inc.
Joshua Rice Design
Josie McCarthy Associates
Kara Adam Interiors
Kay Genua Designs
Kim McCue-Cypress Designs
Kirsten Kelli
Kristen Fegale Interiors
Kristin Mullen Designs
Laura Lee Clark Interior Design, Inc.
Layered Dimensions Interior Design
Lee Lormand Design
Linda Fritschy Interior Design
Lindley Arthur Interiors
Lisa Henderson Interiors
Lynn Sears Interiors
M. Barnes & Co. Interior Design
Maddie Hughes Designs
Maestri Studio
Marilyn Rolnick Design Associates
Mary Anne Smiley Interiors
Mary Beth Wagner Interiors
Mary Cates and Co.
Mauldin Designs
Meredith Ellis Design
Meredith Steinhart Interior Design
Michelle Nussbaumer Design
ML Interiors Group
Moore Design Group, Interior/Architecture
Morgan Farrow Interiors
Morrisey Home
Neal Stewart Designs
Pam Kelley Designs
Pamela Fitch Design
Paul Draper Design
Paul Duesing Partners
Peters Cates Design, Inc.
Pickering House Interiors
Pulp Design Studios
R. Brant Design
Richard Gordon Design
Richard Trimble & Associates, Inc.
Rick Rozas Design
RN Interior Design, LLC
Robert Trown & Associates
Robyn Menter Design Associates, Inc.
Roz Murphy Design
S.B. Long Interiors
Salem and Associates
Samantha Fisher Interiors
Sees Design
Seitz Design LTD
Set Studio
Shannon Bowers Designs
Shelby Owens Interiors
Shelby Wagner Design
Sherry Hayslip Interiors
Smith & Ragsdale Interior Design
Studio Ten 25
Studio Thomas James
Studio White Interiors
Swoon
Ten Plus Three
The Collective
Tiffany McKinzie Interior Design
Tori Rubinson Interiors
Traci Connell Interiors
Traci White Designs
Tracy Hardenburg Designs
Trish Sheats Interior Design
Wendy Konradi Interior Design
William-Christopher Design
Williams Design Inc.
Yates Desygn
2021 Best Builders
Alair Homes
Alford Homes, L.P.
Attaway Homes
Austin Neuhoff Homes
Avida Custom Homes
Bailey Family Builders
Barnett West Custom Homes
Barringer Custom Homes
Barrow Builders Group
Bauhaus Custom Homes
Bella Custom Homes
Biggerstaff Construction
Bob Bobbitt Custom Homes
Bob Thompson Homes
Bond + Truss
BufordHawthorne
Calais Custom Homes
Caprock Custom Construction, Inc.
Chapman Custom Homes
Charles A. Barnett III, Inc.
CJB Homes
Classic Urban Homes
Cleve Adamson Custom Homes
Coats Homes LLC
Constructionologists, Inc.
Craft Barnett Homes
Crescent Estates Custom Homes
Crescent Signature Homes, Inc.
Cresswell Custom Builders
Crowbar Constructors
Custom Homes of Texas
Danes Custom Homes
Dave R. Williams Homes, L.P.
David Leite Custom Homes
David Lewis
Davis Signature Homes, LLC
Desco Fine Homes
Double Door Custom Homes
Douglas Signature Homes LLC
Durrett Construction LLC
Edinburgh Custom Homes
Ellen Grasso & Sons
Ellerman Homes
Endurance Homes
Faulkner Perrin Custom Homes
Ferrier Custom Homes
Gardner Custom Homes
Garrett Brothers Luxury Homes
Garvey Homes
George Davis & Associates, Inc.
George Lewis Custom Homes
Goff Custom Homes
Greenwell Homes
Hardy Construction
Hawkins-Welwood Homes
Hayes Signature Homes LLC
Herman Darden
The Hill Group
Hoffmann Homes
Holmes Builders
Homes by Bowen
Hudson Construction Group
Isler Homes
Jarrett Construction
J.D. Smith Custom Homes
Jered Custom Homes
Jim Johnson Group
Jim Scott and Sons Builders
JLD Custom Homes
Joe Kain Homes
Joseph Paul Homes
Key Residential
Kienast Custom Homes
Larry Hartman Construction
LeComte Homes
Lingenfelter Custom Homes
LRO Residential Development
Malone Custom Builders
Mark Clifton Homes
Mark Siepiela Custom Homes
Martin Raymond Homes
Matie Custom Homes
Matt and Paul Architecture Design and Construction
McCowen-Sainton, Inc.
Michael S. Wilson Custom Homes
Milan Design + Build
Mills Custom Homes
Mishler Builders, Inc.
Montgomery Custom Homes
More Design + Build
Mullinix Custom Homes
New Leaf Custom Homes
The Newport Group, Inc.
Nixon Custom Homes
Ogden Custom Homes
Patten Custom Homes
Pencil Point Constructors
Phillip Jennings Custom Homes
Platinum Series by Mark Molthan
Provenance Builders
Randy Clowdus Construction
RGD+B
Richard Dietrichson Fine Homes
Richard Miller Custom Homes
Rick Shipley Custom Homes
Ripple D+B
Robert Clark and Associates
Robert Elliott Custom Homes
Robert Hopson Construction Group
Ron Davis Custom Homes
Ron McHam Homes
Rosewood Custom Builders
SCH Homes
Sebastian Construction Group
Shaddock Caldwell Builders & Developers LLC
Shaddock Homes
Sharif & Munir Custom Homes
Sleepy Hollow Homes
Snelling Homes
Southgate Homes
S&R Development, Inc.
Sovereign Luxury Custom
Stark Homes LLC
Sterling Brook Custom Homes, LLC
Susan Newell Custom Homes LLC
Sustainable Structures of Texas
Tanner Homes
Tatum Brown Custom Homes
Thomas Development + Construction
Thomas Signature Homes
Tim Jackson Custom Homes
Tim Seymore Custom Homes
Todd Bonneau Homes
Todd James Homes
Tommy Ford Construction
UC Properties
Ventura Custom Homes
Victor Myers Custom Homes
Waterside Properties
Wes McKenzie Custom Homes
Westchester Custom Homes
Zachary Custom Homes
Get the AtHome Newsletter
Enjoy Dallas' best trends, hot properties, and tips from local designers to help you nest in style delivered weekly.
Author