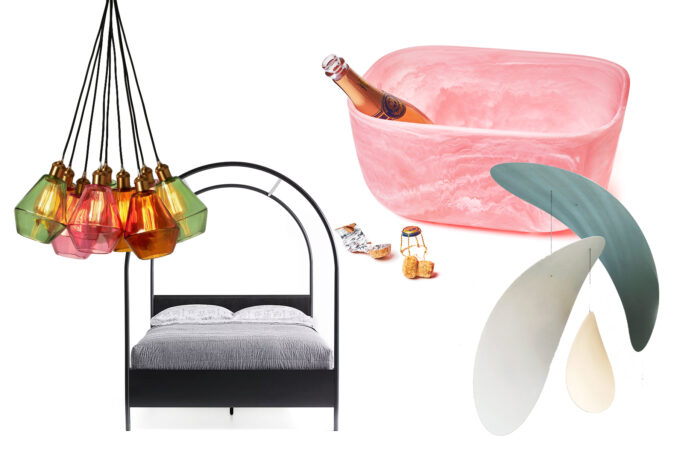 These Five Retro Home Trends Are Making a Comeback
These styles, from four-poster beds to colored glassware, are having a modern resurgence.
1. Mobiles
Hanging works of art
that keep us in suspense.
2. Room Dividers
Divide and conquer
a space with these
stunning screens.
3. Colored Glass
Hue's the boss! Serve, sip, and
accessorize in a rainbow of shades.
4. Ice Buckets
Chill out—it's always cocktail hour with these
on hand.
5. Four Poster
Beds
High and mighty designs that'll have you snoozing in style.