Ryan Farha knew what everybody was thinking. The proud new owner of 10 acres of land—on which he was to build his and wife Ashley's dream home—had gone and fallen in love with a 7,000-square-foot fixer-upper that had been on the market for nearly a decade. "Everyone thought I was crazy," he says.
Maestri Studio designer Janelle Burns recalls initially touring the property: "I've been doing this for 12 years, and this was the first time I was like, 'I'm not sure they should do this.'"
Making matters worse, Ashley herself—whose work involves restoring century-old high-rises—needed considerable convincing. "Professionally, that's what I do," she says. "And this was intimidating to me."
But Ryan was unwaveringly confident in the house's promise, despite admitting, "You could see all kinds of potential red flags." Having been vacant for more than a year, the home was in disrepair. Inside, it was the height of '80s chic—reminiscent, Burns says, "of the design of a Circuit City." In the "pro" column: a smart floorplan and gobs of space—including a pool house and a guest house, totaling an additional 3,000 square feet. But most significant was its location on the shores of Lake Ray Hubbard, which offered stunning views and lots of memory-making opportunities for their two children.
After ruling out structural and foundation issues, thus assuaging any lingering doubts, and several offers rejected over the land-sale contingency, a deal was finally brokered after a happenstance meeting and a handshake agreement between buyer and seller. Architect Eddie Maestri gamely took on the challenge of delivering conceptual design plans in two weeks to meet the bank's tight timeline. "Ryan and Ashley wanted it to be more contemporary, and definitely more family-friendly," Maestri says. "The biggest thing was opening it up to the lake more and having an indoor-outdoor feel with the views."
Happy Place
Ryan and Ashley Farha are no strangers to the urban hustle and bustle.
Both former downtown Dallas dwellers, they still office in the city center. But when they were looking for a place to settle down, they decided to venture beyond the bubble.
"We didn't really have a particular place in mind," Ashley says. "We just headed north on 75, like so many people do when they're looking for a little more space or yard."
They considered all the standard suburbs but were surprised to discover Heath, a town on the southern border of Rockwall that they call "one of the best-kept secrets" in DFW. "We spent the day looking at houses, then had lunch at Gloria's on the lake, and it just felt like we were on vacation," Ryan remembers. "We're sitting there on a patio, lake view, breeze, having a beer, and we were like, 'I could totally get used to this.' " Adds Ashley: "There's something about going over the bridge, you almost feel a sense of peace crossing the water—a lightening of the air."
While the market has seen a surge in people looking for second homes to escape to, the Farhas decided to make their lake home their primary residence—a decision that has brought endless happiness to the family dynamic.
"There are great places to have a lake house in the Metroplex," Ashley says, "but we were really drawn to the idea of being able to enjoy it on a daily basis."
Now the family spends many Saturdays on the boat and evenings fishing off their dock. Says Ashley: "It's a beautiful place to grow up and make memories."
Get the AtHome Newsletter
Enjoy Dallas' best trends, hot properties, and tips from local designers to help you nest in style delivered weekly.
Author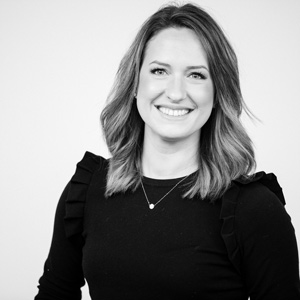 Jessica Otte is the executive editor of D Home and D Weddings. In 2006, she helped launch D CEO as…