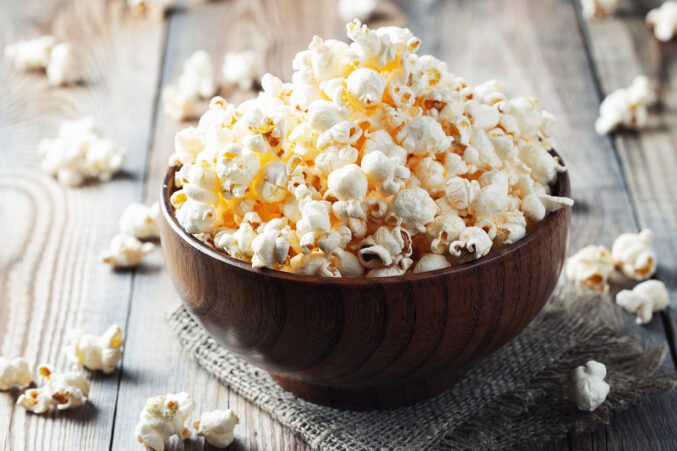 Shake Up Movie Night With These Popcorn Recipes From Dallas Chefs
Move over, buttered popcorn. Top your kernels with these chef-endorsed toppings, like garlic salt, parmesan cheese, Tajín, and more.
By D Home
Published in D Home May-June 2020
Photography by Elizabeth Lavin; Styling by Jamie Laubhan-Oliver
The seats: cozy and plentiful. The snacks: unlimited. The dress code: stretchy.
Indeed, there's a lot to like about the at-home movie-watching experience. But don't settle for a rerun of Old School and some "butter"-flavored Orville Redenbacher. Whip up a batch of wow-worthy popcorn with help from six local chefs.
"Sprinkle togarashi, citric acid powder, black and white sesame seeds, sea salt, and sugar over popcorn to taste." —Jacob Williamson, executive chef of Five Sixty by Wolfgang Puck
"Pop with an air popper, then toss with a few tablespoons of Asian Mint crispy basil chili." (Available at all locations.) —Nikky Phinyawatana, chef/founder of Asian Mint
"Drawn butter, garlic salt, and parmesan cheese. Put it all in a big Ziploc and shake the s*** out of it. It's got to be popped on a pan on the stove though that's the best way." —Matt Tobin, co-owner of Good Citizen (formerly Goodfriend Beer Garden & Burger House)
"Add ¼ cup of rendered bacon fat to a bowl of plain popcorn in lieu of melted butter, then lightly sprinkle a packet of our Pecan Lodge dry rub, toss, enjoy." —Justin and Diane Fourton, owners of Pecan Lodge
"Sprinkle with Tajín Clasíco seasoning (a combination of chili, lime, and salt)." —Miriam Jimenez, co-owner of Miriam's Cocina Latina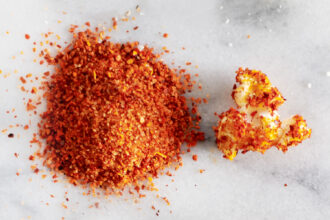 "Salt, pepper, parmesan, and extra virgin olive oil with a glass of great red wine." —Brian Luscher, culinary director of 33 Restaurant Group