Three Dallas Homes That Have Been Preserved Against All Odds
The homeowners share the stories behind their old homes and how they brought the houses back to their former glory.
A preservation project is not for the faint of heart. Restoring old structures can be a challenge, but for homeowners like the ones in the following pages, the struggle is worth the reward. From Highland Park to Kessler Park to the Cedars, we bring you a few of the people determined to keep Dallas history alive.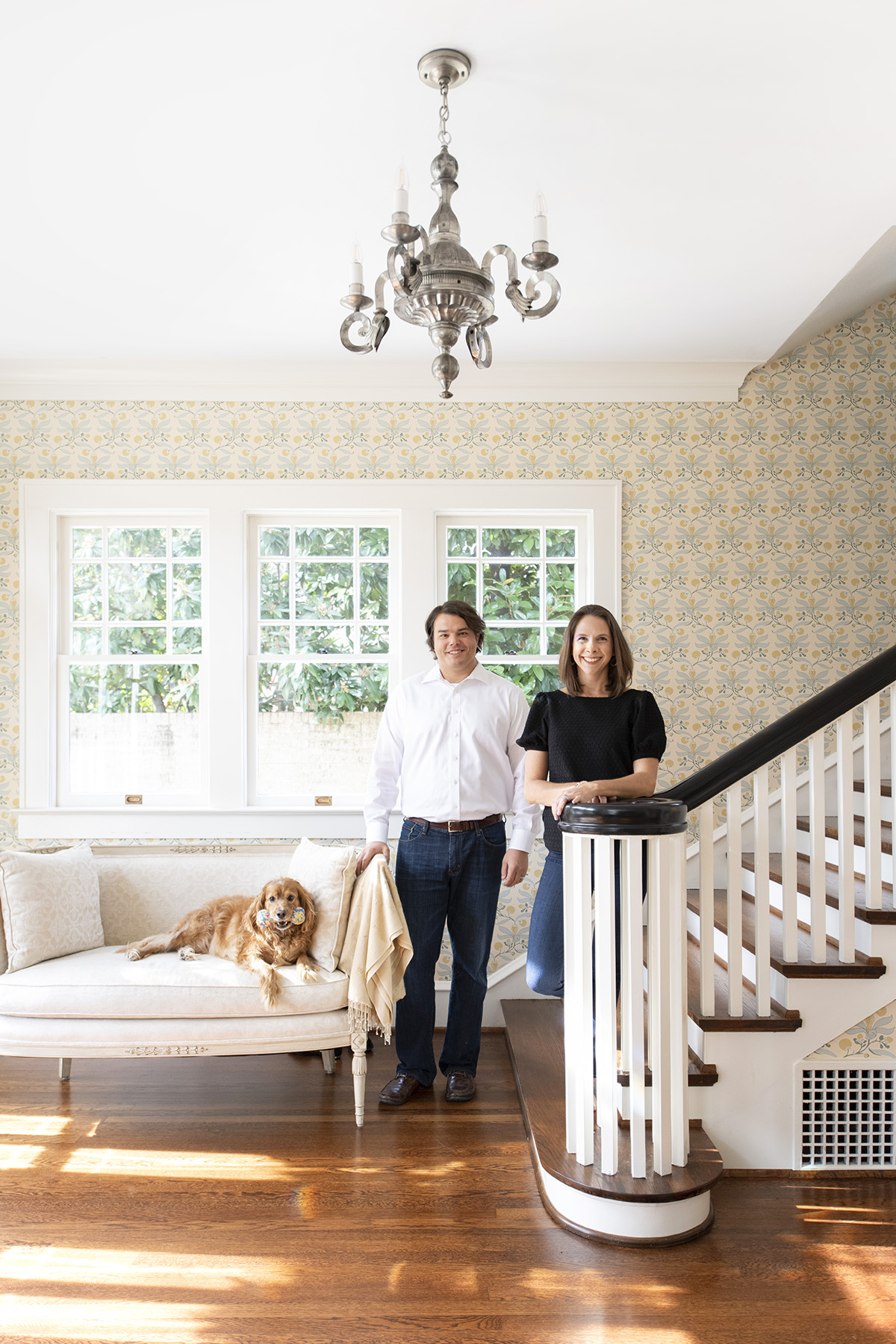 Suzi
e and Bunker Curnes
Suzie and Bunker Curnes weren't looking for their next home. But one day, while Suzie was driving through her childhood neighborhood of Highland Park, she saw the house that would change their mind. "I drove down Maplewood and there was a 'for sale' sign in front of this house, and I just stopped and looked at it," she says. "It was a little sad-looking but a gorgeous old home."
She called Bunker, and he agreed to take a look. What they found was a 3,300-square-foot mess: a fallen-in chimney, an overgrown yard, and vines growing through the interior. But with the couple's love for history and architecture—she has a master's degree in art history; he is an engineer—they felt compelled to buy the house. After many builders turned them down, they found Dan McKeithen of Provenance Builders. "I had some hard requests, and he made it all happen," Suzie says. They kept the 1916 home's plaster walls, refurbished all of the windows, and pulled up carpet to reveal hardwood floors.
After 18 months of renovations and a 1,600-square-foot addition, they had created their ode to the home's time period while still keeping the house practical for a family with two small children. "We made it livable," says Bunker. "We updated everything behind the walls, but it feels as if you walked back into 1916."
The couple designed a new kitchen, den, and master suite, all while honoring the early 20th-century era. They installed pedestal sinks in the bathrooms, art nouveau tile from German manufacturer Golem, and a transom stained-glass window in the kitchen to match the three originals in the front of the house. Even much of the hardware is original. In places where they added new doors, the couple went to Old Home Supply in Fort Worth to purchase reclaimed pieces. Now the house serves as the family's forever home. "Driving down the street that day was fate," Suzie says. "I feel very lucky to have stumbled upon it and to be able to bring it back to life."
Ashley and Adam Spears
For anyone who has driven through Kessler Park, the lion house—or yellow house, as some call it—has been a neighborhood fixture since 1925. Ashley Spears has been driving by the Italian Renaissance–style house since she was little. "This home has been iconic to me," she says. "One day we passed by and I was like, 'Oh, my gosh, the yellow house is for sale.'"
Her husband, Adam, wasn't convinced that buying the house was the right move, however. They'd just redone a five-bedroom home on Winnetka Avenue for their family of five. "We did everything we ever wanted to do to it," she says. "We were never going to move again." That was until Adam's brother nudged him to take a look at the house. Not only did they fall in love with it, but Adam, who owns construction businesses, had mentally reconfigured much of the house after that first visit. "Once we thought about it, [we realized it would be] a great place to grow and have memories for our kids," Ashley says. "We love the neighborhood, and we love the aesthetics of the architecture."
Except for turning a sunroom into a master closet, redesigning the kitchen, and adding a wine room in the basement, the couple has left much of the 6,400-square-foot layout the same. They are also working with Sees Design and builder Dettaglio to select tiles, paint colors, finishes, and furnishings that will complement the home's original trim, windows, mantels, and lighting fixtures, and they have plans to redo the pool, patios, landscape, and front entrance—all with respect to the era in which the house was built.
There is, of course, another original element that will remain the same: Though the home's yellow brick has been painted a more neutral hue, the lion statues aren't going anywhere. "Oh, yes," Ashley says, laughing. "I'm keeping my lions."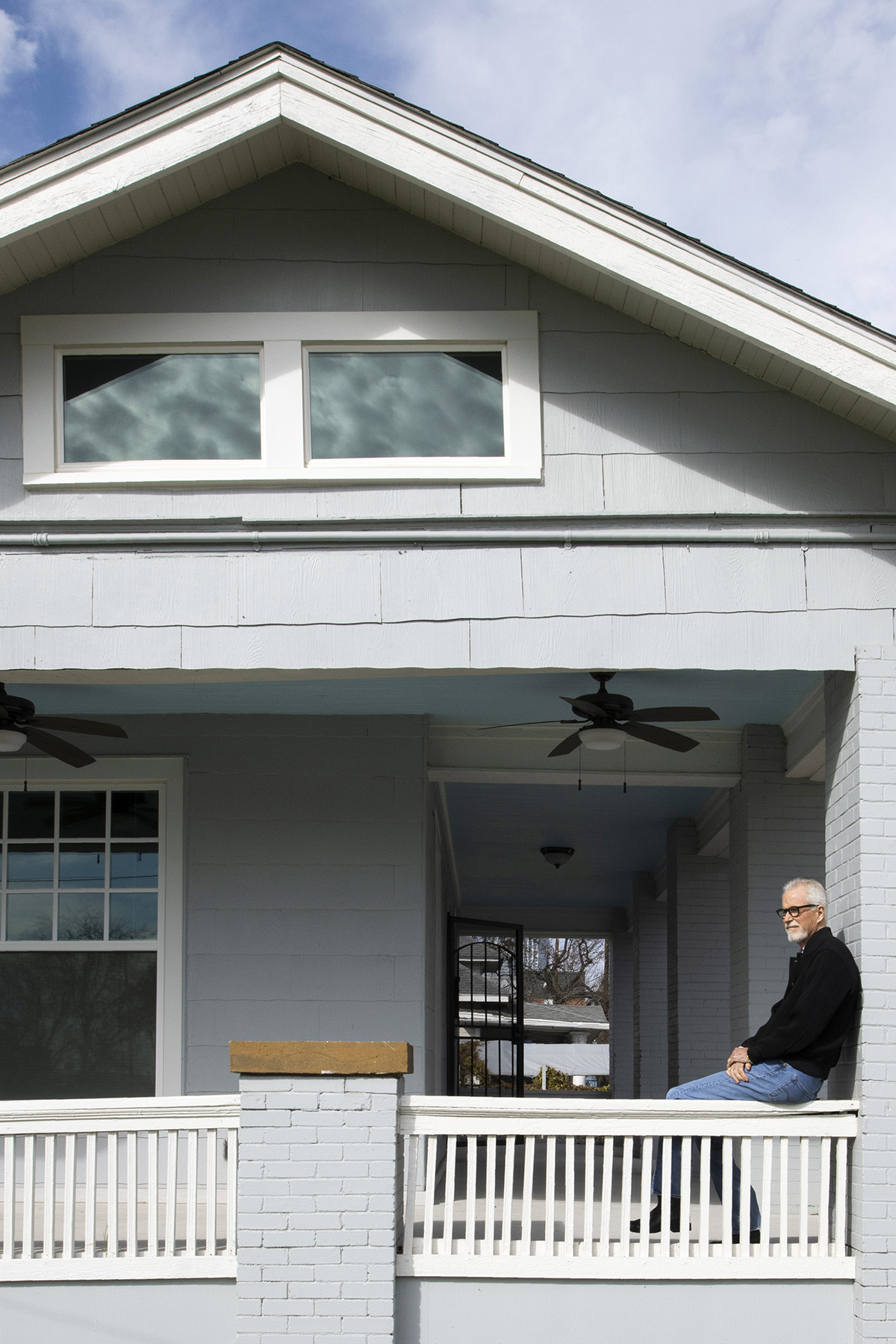 Shannon Wynne
When restaurateur, developer, and restoration hobbyist Shannon Wynne got the call from a friend that a 1914 Craftsman-style bungalow in the Cedars was about to be torn down, he put in an offer. "I bought the house knowing that it had good bones," he says. Plus, he has an interest in the neighborhood just south of downtown. "My mother [Joanne Wynne] was one of the seven founders of Old City Park," Wynne explains. "I had restored our office building in the Cedars, which was built in '21, and had some other properties that I was restoring. I just didn't want to see all of Dallas' historic inventory get scraped."
Wynne purchased the 1,700-square-foot house, and his wife, Kimberly, agreed to sign on as general contractor. The home may have had good bones, but it was in bad shape. "It needed a new roof, and they had stripped out all of the appointments, all of the wainscoting," he says. "All of the baseboards were really good wood, and they had stripped them out." But Wynne tracked down the previous owner and found out who had removed the materials. "I bought back the original stuff, and I put it all back in place," he says.
Other updates included installing new electrical and plumbing (with help from John Cohen of Cohen Electric Service), adding new thermal windows, and putting in a kitchen from IKEA. The two bathrooms were also redone, yet the original bathtub remains. Wynne's daughter and son-in-law, Raynor and Rob Brumfield, live in the house now, and the developer promises that he has more plans for the neighborhood. "Though we don't have much inventory left in the Cedars," Wynne says, "I think it's important to protect them."