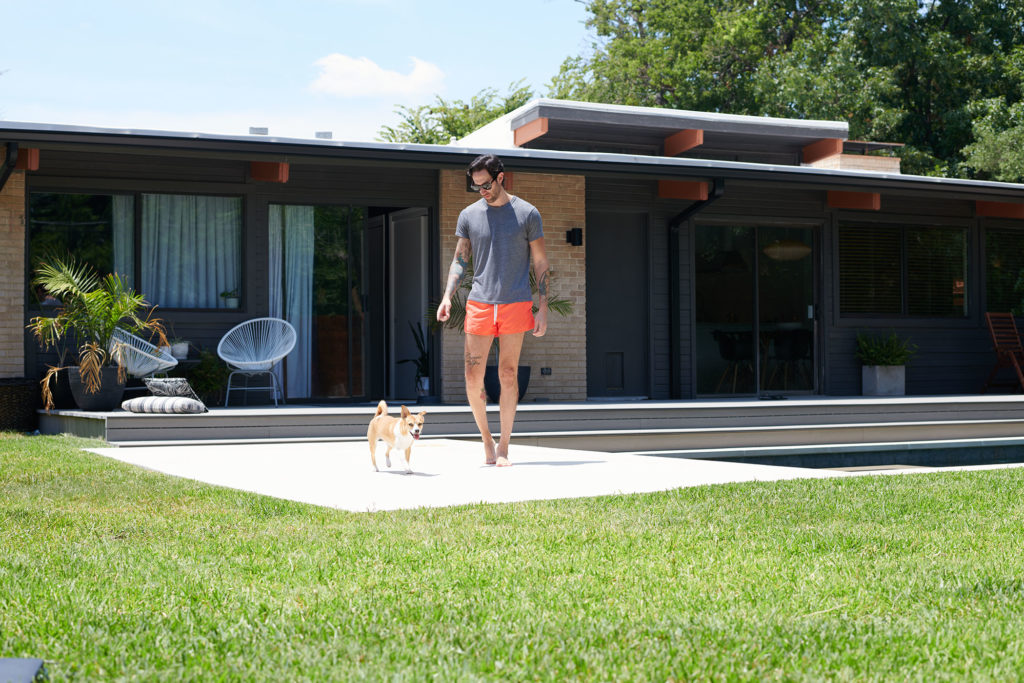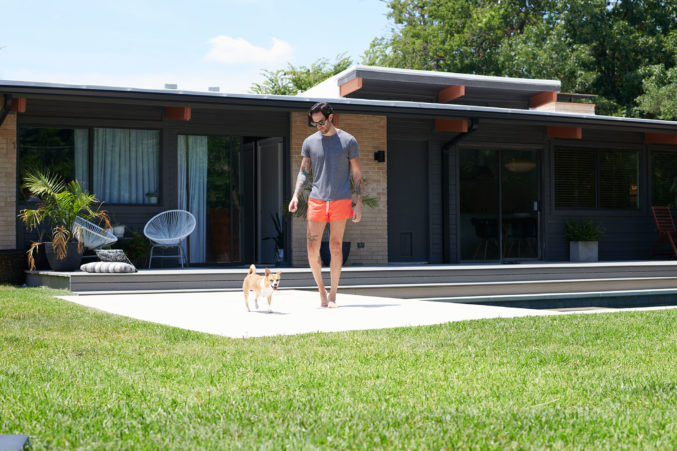 Inside Jencey and Cole Keeton's Remodeled Midcentury Haven
The Sweet Tooth Hotel founders blend minimalism with color and texture in their East Dallas home.
By Rhonda Reinhart
Published in D Home 2019
Photography by Elizabeth Lavin
A visit to someone's home can prove extremely revealing. How we live in our most personal of spaces sheds light on more than just tastes and styles, but about who we are and what we value. In their various professional pursuits, the five people and families featured in this series all exhibit an uncanny eye for style—so we wanted to see how that translated at home. (They kindly obliged.) The results are varied, personal, and—unsurprisingly—beautiful.
---
As the founders of Sweet Tooth Hotel—Victory Park's uber-Instagrammable interactive art space—and the electro-pop group French 75, Jencey and Cole Keeton are no strangers to collaboration. Last spring, the creative couple took their teamwork to a more personal level when they purchased a 1961 midcentury modern in East Dallas' Highland Meadows neighborhood and embarked on a months-long remodeling project. "It's a meld of both of our styles," Cole says of the 2,800-square-foot house. "We wanted something that felt like home versus a museum."
Blending Cole's penchant for minimalism with Jencey's love of color and texture, the space is the ideal haven when the productive duo manages to find time to wind down.