Be one with nature at Botanist, a new Bishop Arts cocktail lounge that infuses herbs in its concoctions. "I've always wanted to open a bar that pays homage to the wonders of plants," says Director of Hospitality Natasha Nazerian, who has a background in environmental anthropology.
Try Botanist's Cold Toddy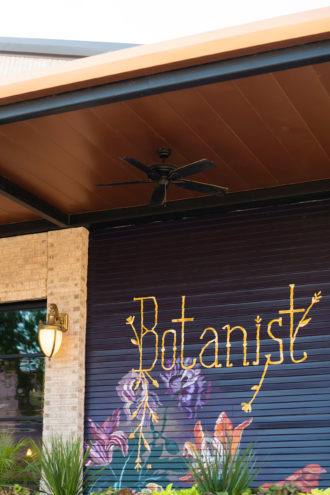 from Jeremy Hargrove, COO of Exxir Hospitality
¾ ounces yellow chartreuse

1 ½ ounce chamomile-infused rye

¾ ounces ginger liqueur

¾ ounces lemon juice
Shake and double strain ingredients into a coupe.
Garnish with candied ginger with a chamomile flower in the drink.
(Can also be served in a teacup or rocks glass.)
Garden Party
Why drink the same old gin and tonic when you can infuse the garden into your beverage of choice? Take advantage of fall flora and get creative at your next cocktail party.
From left:
Glassware: Lobmeyr handpainted tulip crystal tumbler ($220/Grange Hall); "Yellowstone" champagne glass ($32 for 4/World Market); "Yellowstone" Stemless Wine glass ($28 for 4/World Market)