Best Beauty Boutique
You'll probably be distracted by the beautiful freestanding tub filled with natural loofahs at the entrance. But keep going: Here, you can overhaul your entire beauty routine with luxury clean products. And do go back for the refillable soap station when you run out.
Best Alternative to a Department Store
Pick up some Sonos speakers, a Simplehuman trash can, and a Made In saucier for your son's new apartment. Then stop at the in-store restaurant for an apricot spritz and a wagyu burger while you mull over that Bembien basket bag for yourself. These brands won't be here forever. That's the point.
Best Contemporary Furniture Store
We wish we were as cool as Lloyd Scott and Josy Cooner. For the last 20 years, they've searched the world—Italy, Spain, the Netherlands—to source iconic pieces (like the Saarinen Tulip chair), as well as conversation starters (like Moooi's Altdeutsche chest, with hand-painted pirate flags, peace signs, and eyeballs).
Best Gift Shop
Whomever's bachelorette/bar mitzvah/birth you're commemorating, this Henderson Avenue mainstay has a cute, quippy, affordable gift to suit the occasion, from foolproof candles and picture frames to books, jewelry, and housewares.
Best Garden Shop
You'll absolutely leave with a new houseplant, but thanks to owners Hannah Street and Bethany Mieth, you may also discover a newfound love for all things planted.
Best Hardware and Design Materials Store
This family-owned hardware store—which first set up shop in a house on Maple Avenue—opened its fifth location last fall. As if the ability to buy hard-to-find plumbing parts and individual fasteners wasn't enough, there's now an in-store decor center (and a wine bar just across the street).
Best Kitchen Accessories Store
On a recent visit to Round Top, we spotted the new offshoot of McKinney's beloved (for good reason) kitchen shop—perfect for those twice-yearly antiquing expeditions. But we still regularly hit up the local outpost for owner Coryanne Ettiene's considered selection of kitchen tools, pantry essentials, and barware.
Best Home Accessories Store
With Rose Medallion dishes, burl wood bowls, modern ceramics, and Murano pots, this is a one-stop shop. The coffee-table book selection is among the best in town.
Best Museum Gift Shop
As part of the Crow Museum of Asian Art's recent renovation, the gift shop finally moved (back) inside the museum. It's still accessible from Flora Street, but the feng shui space is more stylish than ever.
Best Outdoor Furniture and Accessories
Visit the Travis Street showroom to see the brand's handmade collections, featuring stainless steel, teak, UV-resistant wicker, and the cloudlike (and water-resistant) "dream cushion."
Best Record Store
Good's new East Dallas location is a natural fit for owners Julie Doyle, The Polyphonic Spree's Tim DeLaughter, and Chris Penn. Since moving in March, they've brought in artists like Steve Earle and Sam Wood on their AstroTurf stage.
Best Stationery/Office Supplies Store
If you're a paper-product nerd, this Deep Ellum shop is heaven. Find vintage-looking notebooks, erasers, gift wrap, and quirky gifts, from tote bags to coffee mugs. Don't miss The Pencil Shop toward the back.
Best Thrift Store
We've heard that Highland Park ladies drop off their Chanel here. We've never spotted one, but we recently picked up a stash of costume jewelry à la Dynasty. Feel good knowing every dollar benefits Genesis Women's Shelter. 
Best Toy Store
We judge a toy store by how sure it is for last-minute birthday-party shopping. Can we find something for any age? Are the toys unique? Something kids will actually like? That will teach them something? Here, the answer to all is yes.
Best Traditional Furniture
Hit up this open-to-the-public showroom for pieces from Julian Chichester, Shine by S.H.O., and more. The look is traditional but never dated. Also find LAFCO candles and textiles by local artist Megan Adams Brooks.
Best Instagram-
Account-Turned-Store
Five years ago, Justin and Diana Evans started selling their refurbished vintage finds via the Park Cities Resale Shop Facebook group. They quickly developed a following, then launched their own line of bespoke traditional furniture. This summer, they opened their first showroom, where customers can make an appointment.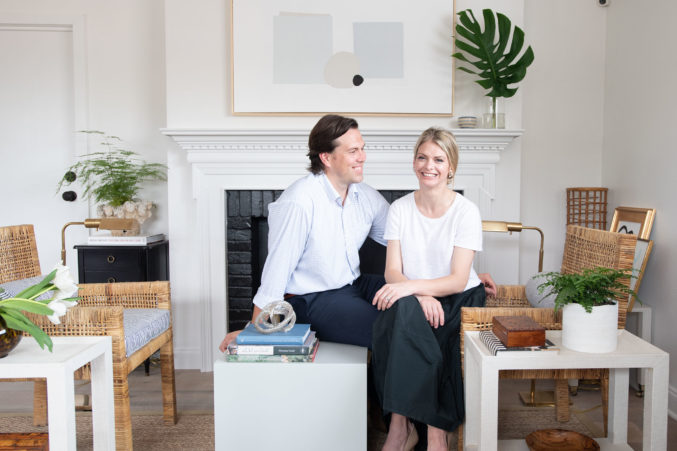 Best Vintage Dig
Since opening her shop in Old East Dallas, Gretchen Hinkle Bell has accumulated so much good stuff that she just opened a second location in Bishop Arts. Now there's plenty of room for all the vintage Versace sunglasses and Villeroy & Boch beer mugs. 
Best Vintage

Furniture Store

The 3,500-square-foot gallery has high-vintage furnishings and objects that look as if they've been wrapped in vinyl for decades. Spot Adrian Pearsall chairs, a Cyclone table by Isamu Noguchi, and an Engine credenza by Russell Buchanan.
Best Insta Vintage
The husband-and-wife team behind this vintage-hawking account will help you live out your best midcentury-modern dreams. But act fast: Popular items sell quickly. We've fallen for everything from Neiman Marcus botanical-inspired tumblers to a peacock-style wicker vanity. @theeclecticdendallas
Best Gilt Trip
Make your home look like you've just returned from the Mexican Riviera with glitzy, glam accents. Owner Brenda Schoenfeld was born to a family of Mexican artisans and spent her formative years abroad and designing jewelry. Today, she stocks glassware, linens, jewelry, and body care in her brightly colored shop. 
Best European Influence
To step inside this Bishop Arts shop is to be transported. Parisian transplants Amelie and Gregory Monvoisin stock an assortment of fine French foods (hello, lobster spread), soaps and lotions, jewelry, clothing, ceramic home goods, and more. Strike up a conversation with the friendly owners if you're a true Francophile.
Best Consignment Shop
This Design District shop stocks furniture, art, lighting, and accessories for all tastes: glamorous, midcentury, traditional, antique, or modern. On a recent haul, we found a vintage French Empire daybed and an Eero Aarnio ball chair (if you're feeling mod).
Best Place to Dress Your Doors & Drawers
Pierce overflows with everything from tubs and toilets to spa-like bathroom faucets, but we love the cabinet knobs, drawer pulls, and front-door hardware that make a home your castle. 
Best Home Outlet
Count on a healthy selection of furniture—from sofas to bar stools—at dramatically discounted prices. (Inspect items carefully; pieces are often scratched or dented, and everything is final sale.) But we especially love coming for party prep: Pick up mint-condition plates, glassware, serving platters, and more.
Best Soap Shop
A trip to any of the three area locations is worth it for the sensory experience alone, as the smell of handcrafted soaps, candles, lotions, cleaners, and more hit your olfactory system. The build-your-own gift boxes make great housewarming presents, houseguest treats, or  teacher gifts: Stuff it with a sugar scrub, votive candle, soap, and lip balm—for just $12.
Best Place to Get Your Energy Right
Come for the vintage furniture that spurred a brick-and-mortar rebirth for Molly Mathias' once Instagram-based endeavor; stay for the apothecary curiosities. The Oak Cliff shop stocks smudge sticks (used to cleanse your home of bad energy), incense and Palo Santo, and calming mists and bath soaks.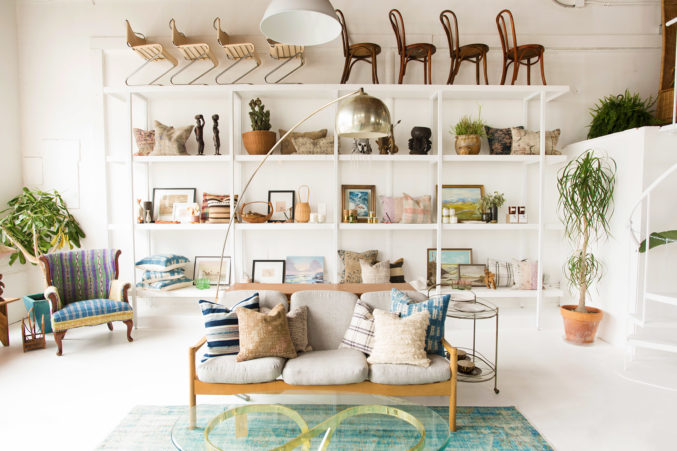 Best Architectural Salvage
At this no-frills salvage yard, dig through antique lumber, old window frames and (literally hundreds of) doors, and other odds and ends salvaged from demolished homes. But your efforts might be rewarded with a claw-foot tub, hardwood flooring, or architectural columns.
Best Nontoxic

Cleaners
The smells we associate with cleanliness are often toxic chemicals. Suzy Batiz, the genius behind Poo-Pourri, spent two years perfecting an eco-friendly, nontoxic line of cleaners made of essential oils, plants, minerals, and water. They come in refillable glass spray bottles and smell heavenly, too. 
Best Pet Supply Store
Lucky Dog's friendly staff knows their way around high-quality kibble, fancy collars, and chew toys that even a cat could admire.
Get the ItList Newsletter
Be the first to know about Dallas' best events, contests, giveaways, and happenings each month.