A Day in the Life: Poo-Pourri and Supernatural CEO Suzy Batiz
Batiz takes us through her busy schedule, from lunch at Flower Child to emotional detox baths.
5 a.m.
My alarm goes off and immediately I have a cup of tea to get some warmth into my body. After, I meditate for 30 minutes. It's my time to center and focus on me, tuning out all of the outside chatter and opinions.
6 a.m.
Write, write, write (my best ideas come through by writing without a plan) or get caught up on Instagram (bad girl).
7 a.m.
Six days a week, I work out with a trainer. Half of the days I practice yoga with Danielle Thornton, and the other half I do a HIIT workout with Mackenzie Lear.
8 a.m.
Start to get ready for the workday. I'm a huge fan of Epsom salts that I lace with essential oils, which I add to my baths both morning and night. I also love Goop Beauty's "The Martini" Emotional Detox Bath Soak, which helps with all the inner processing I do.
8:30/8:45 a.m.
I head from my home in East Dallas to the Poo-Pourri and Supernatural offices in Addison. I use a driver so that I can work on the way and enjoy some business calls and Instagram story posting—it's become a creative outlet for me. I love being able to connect with people across the globe!
9:15 a.m.
Arrive at the office; have a green juice from Clean Juice. If I could only have one food for the rest of my life, it might very well be cucumber, so a cucumber-rich green juice is always a treat for me.
9:30 a.m.
Meetings to discuss [our upcoming] Poo-Pourri nationwide tour.
11 a.m.
Supernatural product development meeting to figure out which products will launch next.
Noon
I usually eat lunch during a meeting. My go-to spots are Flower Child and True Food Kitchen. 
1 p.m.
Record a podcast or conduct a phone interview. Most of my interviews focus on how business and spirituality are really one in the same. I believe that we should all do more of what turns us on and follow alive ideas, so these are the messages I spread when I speak to media.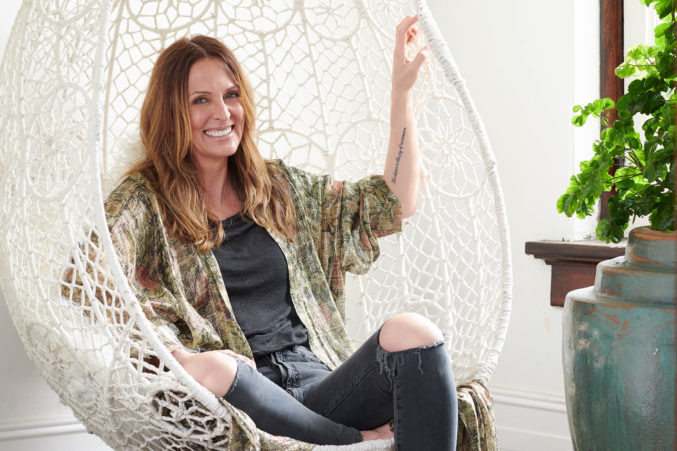 2 p.m.
Executive strategy meetings.
4 p.m.
Head to Curious Garden to pick out a hostess gift for a friend.
5:30 p.m.
Home for dinner, decompression, and another bath.
9:30 p.m.
Time for bed.