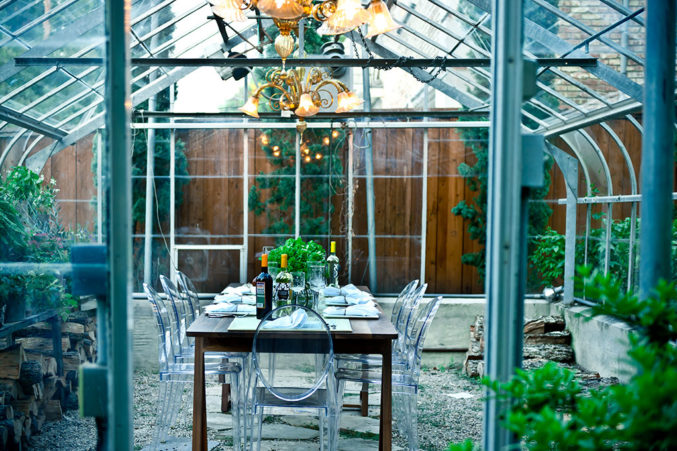 How to Be a Green Goddess in Dallas
Bloom where you're planted with smart ideas and inspiration from pros.
By D Home
Published in D Home 2019
Photography by Chris Plavidal and Jill Broussard
With silver bells and cockleshells and—we hope—pretty tools all in a row. There's no reason for boring when you've got so many chic-but-sturdy gardening options from which to choose. Drop the dull rake for floriculture implements that impress.
3 Steps to a Perfect Planter
Add Height With a large planter, add an upright plant for height. Change seasonally to shake up the look. "In late fall, you can change out the tropical for upright evergreens," says Dave Forehand, vice president of gardens at the Dallas Arboretum and Botanical Garden.
Options: Bird of Paradise, Eucalyptus, Bromeliad, Canna

Add Weight Balance the height you've added with a plant that fills the base of the container. "In both summer and winter, you can plant complementary understory plants to fill the container," Forehand says.
Options: Globe amaranth, Ranunculus, Lobelia, Dahlia

Add Drama One plant should waterfall over the edge of the planter for added dramatic effect. "Have fun with it," Forehand says.
Options: Sweet potato vine, Glitz euphorbia, Silver falls, Bacopa
Mini greenhouses are popping up like daisies.
Get your hands dirty with a DIY kit from Harbor Freight. For a few hundred bucks, you can have an easy-to-assemble greenhouse delivered right to your door. Spray paint gives it a custom look; your horticulture skills fill it up with fruits and flowers.
Heat it Without Power
The warmth of the sun can heat your greenhouse even when it's not light out. Create a thermal mass of rock, water, or both to absorb heat from the sun throughout the day and release it at night. Layer stone on your greenhouse floor, stack cinder blocks (paint them black) in a corner, or fill large concrete pots with water. A compost pile also generates lots of heat.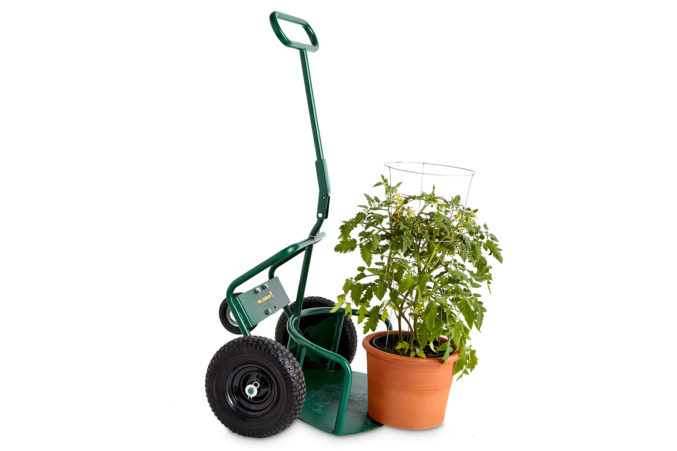 Moving Made Easy
It's time for a new set of wheels. If you're tired of moving heavy pots to and fro across your yard, try Potwheelz. The dolly features a curved base great for picking up your most beautiful terra cotta pots and moving them to that perfect spot—or to the greenhouse for winter.