The design-
obsessed Fort Worth influencer lets us in on her shopping secrets. 
Shop frequently.
"People say things to me all the time like, 'I wish my thrift shops were as good as yours.' The fact is thrift shops are never always good or always bad. You have to go in often because you never know what has just been put out on the floor," Case says.
Keep an open mind.
"I never go in looking for anything in particular because thrift shopping is a very unreliable avenue to finding exactly what you're looking for at a given time," Case says. "Comb the entire store, going from the lowest shelf to the highest shelf."
Beware singletons and smalls.
"If you're an avid thrifter, chances are you have lots of small decorative items that can quickly balloon into a borderline hoard," Case says. "I try to bring home small decorative pieces only if I have never seen anything like the item before."
Keep an eye on quality.
"A lot of people, including myself, have fallen into the trap of buying something that needs more TLC than we can realistically give," Case says.
Flip it over.
"Look for makers' marks or signatures; pull out your phone and do a little research right there in the store," Case says. "Even if an item is not your cup of tea, you may find something of value to someone else."
No Cross-Posting!
The most sought-after Facebook group for bargain hunters is Park Cities Online Yard Sale! But it's tough to get in. First, message founder Peggy Sutcliffe. Have your friends message her. Then message her again to try to cut the 10,000-person waiting list. While you're scheming to crack that nut, join Park Cities Resale Shop. Any member of the group can invite you, and we bet you already know someone. Once in, study the group's rules carefully: One false move (see: "cross-posting"), and your membership could be revoked.
Get Into Outlets!
Sheets & Towels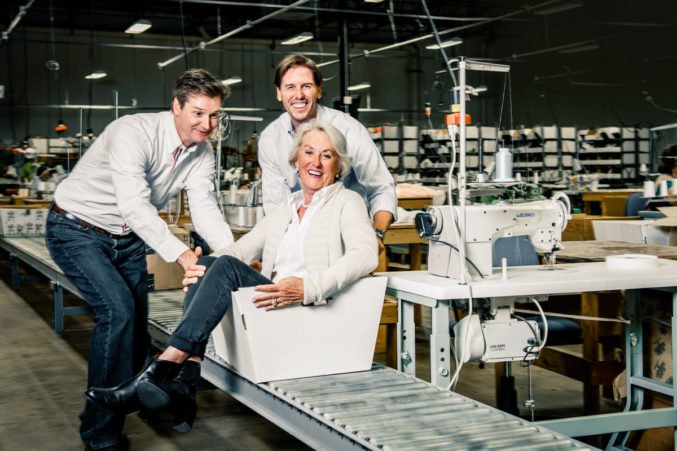 Peacock Alley
The top spot for luxury linens for less carries discontinued goods, samples, and seconds (e.g., bed sheets in the "wrong" shade of white) at 50 to 70 percent off.
Electronics
Best Buy
Save big on new, discontinued, or end-of-stock items; pre-owned products (including video games and gaming consoles); refurbished phones and computers (even MacBooks!); and open-box returns.
Cookware
Le Creuset
The store dishes bargains on pricey cast-iron cookware, stoneware, and accessories. It carries both first- and second-run goods, and you can save even more if you sign up for email.
Home Decor
Arteriors Too/Arteriors the Outlet
Both Arteriors discount locations offer a huge selection of lamps, chandeliers, mirrors, vases, furniture, and more for people who love the Dallas-based brand of pretty things
Furniture
Crate & Barrel
The store stocks Crate & Barrel's discontinued merch and home goods with minor imperfections. It's also the only place in town to find items from CB2. (Good to know: It accepts the brand's catalog returns.)
Get the AtHome Newsletter
Enjoy Dallas' best trends, hot properties, and tips from local designers to help you nest in style delivered weekly.