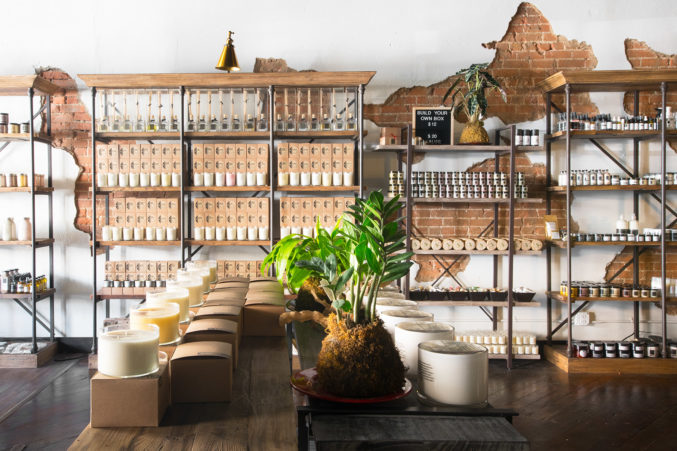 Seven Local Shops to Hit This Holiday Season
All-natural candles, seasonal "Pi Scream," customizable gift tags, and more to help you in a holiday pinch.
"Joy" to the World
In just five years, Keith Bailey and Mark Fuentes have opened three White Rock Soap Galleries: their manufacturing and retail space in Lake Highlands, a gallery in Bishop Arts, and a brand-new boutique and classroom in McKinney this October. The shelves of the shops are stocked with goods from 40 Texas makers plus their own handmade vegan soaps, candles, and body products.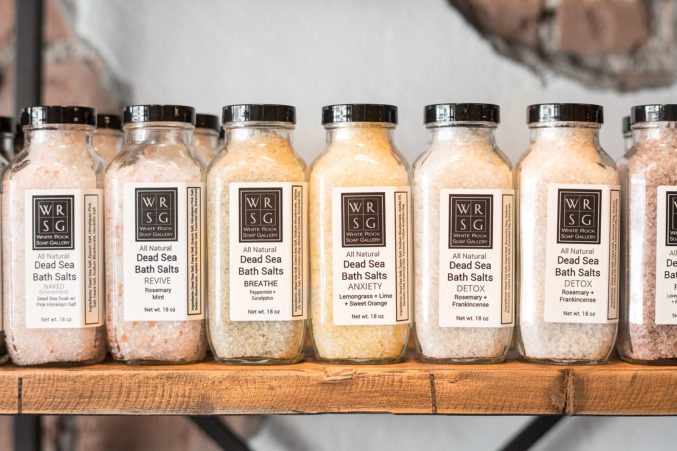 But despite the all-natural variety of shampoos, bath bombs, pet products, and more, their most popular candle has always been holiday-centric: "We sell more Joy candles in one month than anything else all year long," Bailey says, referring to one of several holiday-themed scents they produce.
There are a few festive accents—maybe a gold container or two—that White Rock Soap will roll out especially for the season, but for the most part, the holiday spirit stays consistent at the shops. "We keep most of our holiday scents year-round because people really demand that they're available all the time," Bailey says.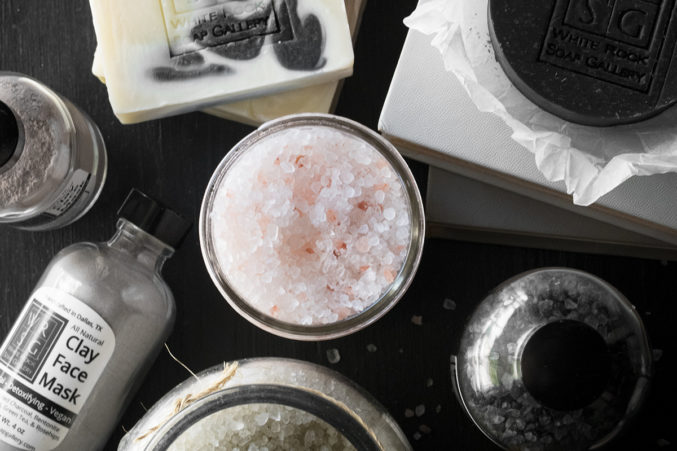 Stop by any of the three locations for a Frankincense and Myrrh, Orange Cinnamon Clove, or signature Joy candle to make your home or guest room merry. Or book a class in their new McKinney store to make your own festive scents. 
Belle of the (Farrow &) Ball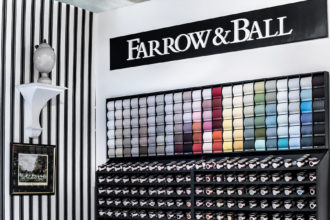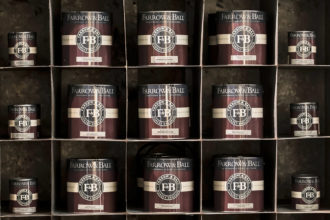 Artifkt—a designer haunt for antiques, one-of-a-kind pillows, books, art, and all things French—has forwarded its inventory back to Dallas, where for three years it took up residence on Henderson Avenue before relocating to an 800-square-foot space in Colleyville. Now nestled within the sprawling Design District antique market and Francophilian dream The Mews, Artifkt is once again Dallas' exclusive retailer of Farrow & Ball paint. 
Ice Queens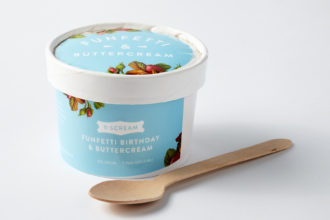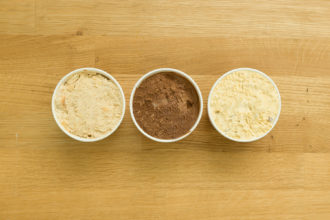 Ice cream may not be high on your holiday dessert list—but it should be, especially now that we've been gifted Emporium Pies' "Pi Scream." The latest offering from Megan Wilkes and Mary Sparks, the women behind the 6-year-old bake shop, features small pieces of the company's signature pies mixed into handmade ice cream. Grab a pint of the custard-based good stuff from "Bessie," Emporium's 1962 Chevy C10 mobile pie-and-ice-cream truck—or book Bessie to appear at your special event. We'd suggest a festive flavor, but the menu for ice cream—made in small batches to keep things adventurous—is quick to change. 
Heaven Scents
Twenty years ago, after being inspired while stuck in traffic, Niven Morgan launched his eponymous line around one fragrance: Gold, a blend of vanilla, Egyptian neroli, Italian bergamot, sandalwood, and musk. Today, there are nine scents in all: Gold, Blue, Green Tea and Peony, Lavender Mint, Jean Baptiste 1717, and four new special-edition fragrances—Nos. 1 through 4—in honor of the Dallas-based brand's 20th anniversary. Though more fragrances have been concocted over the years (like Rue 1807 as part of their men's line), the packaging has changed, and the headquarters have moved from Fair Park to the Design District, Morgan's original philosophy hasn't wavered from day one: to be as hands-on and customer-driven as possible. "No one is allowed to transfer anyone to my voicemail," Morgan says. "We always try to answer on the second ring. If someone gets sent to my voicemail, we have a problem."
Also cemented since day one has been Morgan's relationship with luxury retailer Stanley Korshak, which threw a 20th-anniversary party for the brand in October. "Dallas is such a good support system—the people are so loyal," Morgan says. "Korshak, Nicholson-Hardie, NUVO, St. Michael's [Woman's Exchange]—they've all carried the products for years. I've often wondered how people in different cities do it."
Twenty years in the ultracompetitive beauty industry is no small feat, and Morgan credits his instincts for the beloved brand he's cultivated. "They're a very powerful thing," he says. "I'm glad and grateful I made it to 20."
Tag, You're It
After eight years as the invitation designer for The Mathes Collection, Lauren Phillips has branched out with a stationery company of her own, Bungalow Paper and Design. Phillips' creations are mostly custom, but her first retail collaboration is holiday-ready gift tags. Stop by Ellis Hill's West Lovers Lane shop to pick up Bungalow Paper's customizable tags and ensure your gifts are best dressed. 
Table Topped
The tops, tunics, and skirts Cristina Lynch sells through her company Mi Golondrina are refined, effortless, and always colorful. It's a style that translates beautifully to the home accessories world, as the Dallas designer just introduced her first line of table runners, dinner napkins, cocktail napkins, and hand towels. The runners are crafted by artisans in Zinacantán, Chiapas, who specialize in back-strap weaving, an ancient technique involving a handmade loom. 
Cheer Today, Gone Tomorrow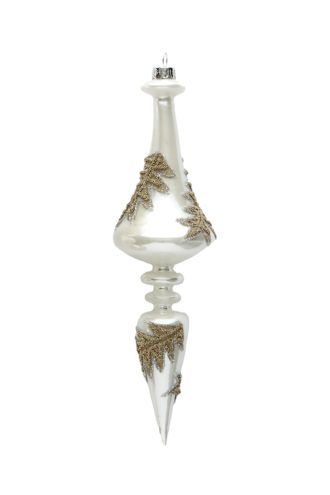 If you've yet to venture to Plano to visit Holiday Warehouse, a 33,000-square-foot wonderland of seasonal decor, the store is finally bringing the festivities to Dallas. The first-ever Holiday Warehouse pop-up, 12 Twenty-Five, has arrived on the first floor of the Galleria—next to Sephora—and is stocked with 400 exclusive, high-end holiday products. "We're trying to do something unique. We love the more eclectic look," says principal buyer Addison Green. "At the Galleria shop, we're going to bring in products that are edgier and a little more current—vintage, but not kitschy, like my grandmother's stuff from Neiman's in the '60s." The merchandise will be arranged in 10 different vignettes, each with its own theme. Hostess gifts, ornaments, and decorations are included in the eclectic mix as well as custom Santas sporting repurposed 17th-century tapestries. Stop by the 3,700-square-foot space by the Galleria's towering Christmas tree through January 8.