The Plan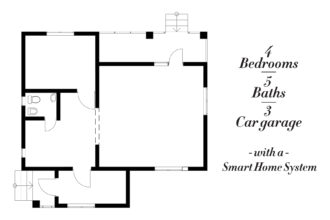 Families have always needed spaces that fit the way they live. And with today's busy schedules and distracted lifestyles, we need spaces that work harder so we can relax better. The professionals on this year's Best Builders list—compiled with votes from their peers—walk us through each room of the home to show how we can get more out of these spaces.
Our Best Builders also dish on the features that will be trending in the next five years—from knock-to-open kitchen appliances to steam showers and cryotherapy baths. It's all about the little changes and additions that will help to make your life easier. Homeowners, get ready: the future starts now.
A Look Inside Your Next Home
KITCHEN
It is a truth universally acknowledged that house guests will always hang out in the kitchen (no matter how perfectly you prep the rest of the house). With that in mind, many homeowners are opting for two kitchen areas. "Homeowners are wanting their kitchens to be another beautiful space for entertaining in their homes, and that can mean hiding some of the not so pretty aspects of the space," says Stacy Brotemarkle of Bella Custom Homes. "We are seeing lots of catering kitchens adjacent to the main kitchen space." That can also mean more hidden spaces for appliances to conceal the work behind those exquisite presentations. "The 'dirty pantry' is a functional area off the kitchen where you can have a sink, microwave, and countertop space for your toaster, juicer, or coffee machine. This area allows easy walk-up access to kitchen accessories without them being visible from other rooms in the house," says Elliott Perry of Hudson Construction Group.
In addition to hidden kitchen space, get ready to see new materials in the heart of the home. "We are seeing a huge increase in our homeowners' interest in quartz and engineered stone," says Kelly Ongena of Hawkins-Welwood Homes. "Man-made stone is extremely durable and can be as large or small as the kitchen demands." In addition to new stones and countertops, prepare to bring back the color. "Stained cabinets are coming back," says David Leite of David Leite Custom Homes. "We recently installed some clear alder wood cabinets with a grayish mocha stain that are absolutely stunning."
What's In: Dual-performance and high-function appliances. "Manufacturers are introducing creative, new technologies in the kitchen like 'knock-to-open' appliances that conveniently open with a quick knock," says Ben Coats of Coats Homes.
What's Out: Nondurable materials like marble; all-white kitchens. "It's been white, white, white for some time now. We are seeing more buyers and designers start adding more color to kitchens in cabinets, countertops, and backsplash areas," says Chad Brozovich of CJB Homes.
LIVING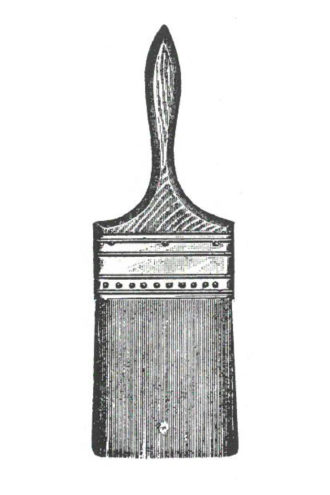 Living spaces have seen many changes in recent years: First, reality design shows swung the pendulum deep into open-concept territory, but trends are starting to move back to delineated rooms—but don't expect the return of your grandmother's parlor. "These rooms will shrink slightly, used mainly for displaying family heirlooms and treasures," says George Davis of George Davis & Associates. Instead, more square footage is dedicated to the way people live—and many homeowners need a functional space to work from home. "Parlors, formal living rooms, and studies are all becoming a hybrid, and clients are finding different places to work in the house," says Mark Molthan of Platinum Homes by Mark Molthan.
Not only is the size of living space changing, but the footprint is as well. "We're seeing full-control systems for entire home automation, including HVAC, lighting, and AV, along with enhanced security systems and panic rooms," says Dawn Carmichael of Alford Homes. But even with brand-new devices and installations, homeowners are opting for softer aesthetics rather than a tech-saturated space. "People are not always mounting their TVs over the mantels or fireplaces and opting to have their entertainment more concealed," says Lauren Grasso of Ellen Grasso & Sons. "Integrating smart home devices like Savant Systems and Amazon's Alexa into the home are also becoming very popular."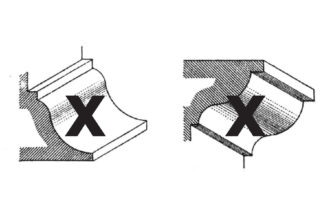 What's In: "We're seeing more light and textured wood floors, like wire-brushed or distressed," says Kim Swanner of Britton Homes.
What's Out: Over-the-top details. "The use of triple crown moldings and a lot of detail in the door casings, beams, and window trims are dying," says Chad Brozovich of CJB Homes.
Custom is King
BEDROOMS
The days of giant bedrooms and master suites are over, but don't think these spaces are going back in time—they're just getting smarter. "There is a clear trend of bedrooms becoming more 'utilitarian' again: a place to rest and sleep, rather than the huge master suite as a 'place to be,'" says Marc Kleinmann of Bauhaus Custom Homes. Instead, builders are seeing more square footage used to create personalized spaces in other areas. "Closets are continuously becoming larger," says Sam Allgood of Milan Design + Build. That rings true for master suites as well as kid and guest bedrooms. "Fewer and fewer want room for dressers as they are moving into the closet and TVs are on the wall," says Jeff Dworkin of JLD Custom Homes.
As the size changes, so does the way the room functions. Some builders are seeing clients incorporate technology into bedroom suites with digital control panels, LED lighting, motorized shades, and additional charging stations. But as technology evolves, homeowners want a more natural, rustic look to balance out the digital details. "More rustic trends are popping up as clients are asking for vaulted ceilings with exposed wood beams or antique doors," says Lauren Grasso of Ellen Grasso & Sons.
What's In: "We have definitely been seeing more built-in AV areas in all bedrooms," says George Davis of George Davis & Associates.
What's Out: "We are starting to see less of the complete open layout and more dedicated rooms," says Elliott Perry of Hudson Construction Group.
BATH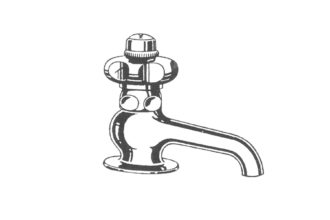 If a man's home is his castle, then the bathroom is the spa. The bath suites of the future bring the best elements of peace, calm, and relaxation to the busy homeowner looking for a place to unwind. "Wellness bathrooms are increasing in popularity. Health and wellness are trending overall right now, and that is reflected in new homes. Master baths are becoming more like in-home spas with steam showers and cryotherapy," says Kelly Ongena of Hawkins-Welwood Homes. Freestanding tubs are also still trending for those who take their time to de-stress. "They are like having a piece of art in your bathroom," Ongena adds.
But even with these slow-down details, technology—like in all other areas of the house—is also moving into the bath. Heated floors, water-efficient toilets, built-in speakers, hidden plugs, and digital controls are just a few of the ways to streamline this space of the home. "We're seeing increased implementation of smart showers—touch or motion faucets are becoming more standard," says Michael Munir of Sharif & Munir Custom Homes. Expect that to only increase in coming years. "Bathrooms are the first spaces where 3-D printing technology is really finding a fit in the form of 3-D printed faucets," says Ben Coats of Coats Homes. "The line recently released by American Standard Brands is a perfect example."
What's In: Simple design in the bath. "We're doing more open and clean lines—minimalist, but strong and beautiful," says Susan Newell of Susan Newell Custom Homes.
What's Out: Like in other spaces of the home, the all-neutral look is fading out. "Color, color, color," says David Leite of David Leite Custom Homes.
OUTDOOR
When building the home of the future, there's no reason to exclude the outdoors. Homeowners want to make the most of their space no matter the season, and that means making a few calculated adaptations. "People will find ways to make their outdoor living spaces usable year-round with features like built-in outdoor heaters for the winter and automatic screened porches for the summer," says Lauren Grasso of Ellen Grasso & Sons. More and more homeowners are asking for add-ons to bring the indoors out. "We're getting requests for fire pits, gathering spaces, motorized shades that provide both insect and UV protection, outdoor misting, and radiant heat on patios," says George Fuller of George C. Fuller Custom Homes. These extras, such as outdoor cooking areas, tend to make the exterior of the home one of the easiest spaces to live in. "They want that extension of their home for entertaining family and friends," says Stacy Brotemarkle of Bella Custom Homes.
As part of that easy living, many builders are seeing a boom in artificial turf to keep lawns looking green even in summer droughts—plus, the water-saving efficiency doesn't hurt, either. "Homeowners are tired of the mess that comes with muddy feet or grass hanging off them. They've also grown tired of cleaning grass out of the pool after the yard has been mowed," says Shane Stout of Stout General Contracting. "The upfront cost is considerably more, but the benefits of low maintenance may outweigh it." Some builders are even getting requests for faux plants in the backyard.
What's In: Aesthetic details that make the outdoors easy to care for. "We do a lot of artificial grass plus heated and AC loggias for 365-day use," says Ben Roostai of Danes Custom Homes.
What's Out: Not using your yard in the dead heat of summer. "People want outdoor living to be year-round," says Cyndee Herrin of Dave R. Williams Homes. "It's more an extension of the house."
KID/PET
Don't forget the smallest members of your team when adapting your space. "En suites for the kids are in," says Chad Brozovich of CJB Homes. "Bedrooms that include bed, bath, and closet are what Mom and Dad are seeking. The days of shared bathrooms are losing desire." Like with parents, though, kids' bedrooms must fit the demands and pace of modern life. Built-in desks and study areas, bunk rooms, and locker room–style storage areas are all finishing touches that add intelligent design to kids' spaces. But kids' spaces don't have to be confined to bedroom suites. "We do lots of open spaces with viewable access to ground-level square footage, both indoor and outdoor, for pets and playing children, like a center courtyard," says Susan Newell of Susan Newell Custom Homes.
For fluffy friends, amenities are also getting more luxe. "We can do a section in the laundry room for a dog-washing station and a built-in place in the cabinetry to store the dog bowls," says Mark Hayes of Hayes Signature Homes. Some builders are crafting under-the-stairs "suites" for pets and heated pet beds for ultimate comfort. "We've built custom dog houses with water supplies, insulation, windows, and finish materials that mirror that of your home," says David Leite of David Leite Custom Homes. When it comes down to it, it's about creating creature comforts for your four-legged friends. "Most people are now willing to spend the money on products that will stand up to multiple kiddos and dogs," says Brandon Bush of Custom Homes of Texas.
What's In: Rethinking small spaces for extra efficiency. "We're combining the kennel and utility rooms with a shower area to bathe pets," says Cyndee Herrin of Dave R. Williams Homes.
What's Out: Playrooms. "The kids' playroom is a feature that is going away as it is getting integrated into the social space," says Marc Kleinmann of Bauhaus Custom Homes.
The New Standard
"We're seeing more modern architecture with clean lines, green building, solar panels, and bigger windows for more natural light." –Ben Roostai, Danes Custom Homes
"I see many more builders adding a 220v car-charging plug to the garage as a standard feature." –Shane Stout, Stout General Contracting
"We'll see more Tesla-type solar roof tiles." –George Fuller, Fuller Custom Homes
"Whole-house water filtration systems seem to be becoming more and more standard." –Lindsay Thomas, Thomas Development and Construction
"Smart homes are becoming the norm. Everyone wants to control their AV, lighting, alarm, and security from their smart phone." –Lauren Grasso, Ellen Grasso & Sons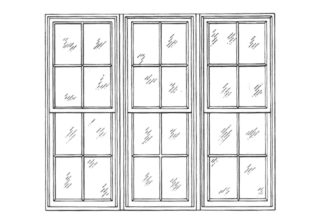 "Ceiling height is increasing as customers are wanting 12-foot ceilings instead of the 10- and 11-foot trends we've seen in the past." –Lauren Grasso, Ellen Grasso & Sons
"Custom and decked-out garages are a fun, new trend. We have a lot of car lovers in Texas, and we are proud to build them a custom garage to complement their cars." –Kelly Ongena, Hawkins-Welwood Homes
"When you're inside a well-lit home with floor-to-ceiling windows and a high-quality lighting system, you see how the lighting truly transforms the space." –Ben Coats, Coats Homes
"We're getting more requests for sound buffering between walls and floors using methods that haven't been commonly used in standard residential construction." –Michael Munir, Sharif & Munir Custom Homes
SaveSave
SaveSave
SaveSave
SaveSaveSaveSave
Get the AtHome Newsletter
Enjoy Dallas' best trends, hot properties, and tips from local designers to help you nest in style delivered weekly.