Get to Know Color-Loving Interior Designer Caitlin Wilson
Wilson moves her family—and her design business and shop—from Portland to Dallas.
It's a balmy spring Friday afternoon, and interiors and furnishings designer Caitlin Wilson's four children are gallivanting around her Highland Park English Tudor, causing innocent mischief. "Luckily, my rugs have pink in them—Chloe has pink on her hands right now," she says of her second-oldest daughter.
Despite running an eponymous interiors empire—which now includes her new 4,200-square-foot shop on Henderson—Caitlin, she says, is a mom first, and a designer second. Yet she has nimbly amassed a devoted following of shoppers who obsess over her velvety blush pink rugs, tufted chaises in cheerful French blue, and chinoiserie-print wallpapers. (She has nearly 200,000 Instagram followers who comment on her carefully curated images; her navy-pink Kismet rug has its own #kismetrug hashtag.)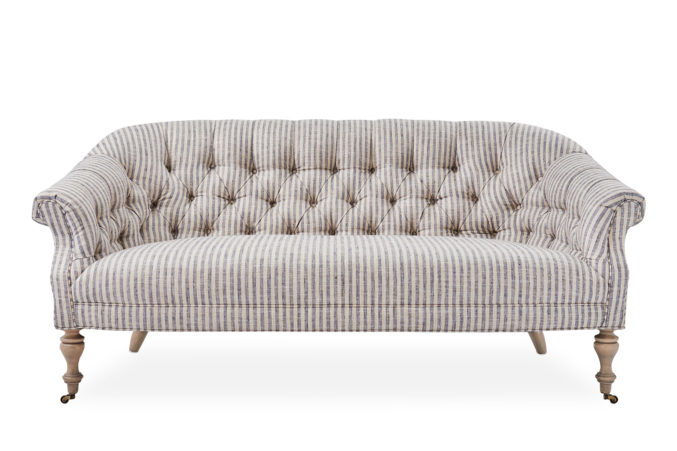 The allure is that every single one of her rugs, pillows, light fixtures, accessories and wallpapers can be paired with another and somehow beautifully coordinate: Her personal aesthetic is that on point.  It is preppy, pretty, and even has a Southern accent with gingham watercolors and blue-and-white ginger jars. "My designs are more on the chic side, and that's very Dallas," she says.
But her style is more a melting pot of her past—Caitlin was raised in San Francisco's Bay Area and has lived around the world, including in Portland, Paris, Dubai, and London. Following a design course at Parsons in New York City, she launched her interior design company in 2007 and in 2011 debuted her first pillow collection while living in Hong Kong.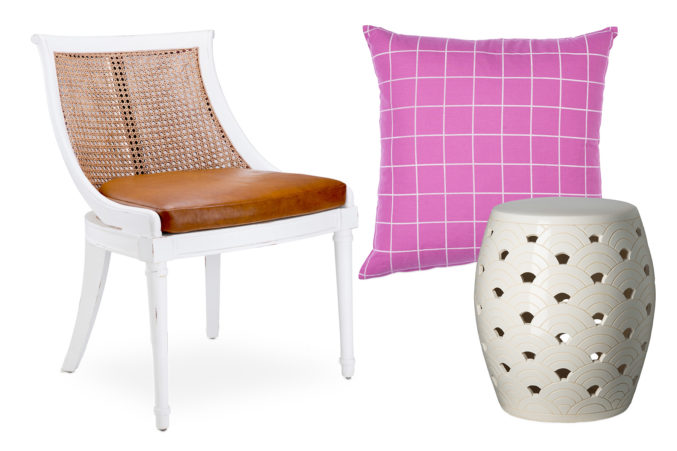 The Wilsons opened the first shop in San Francisco in 2016, but, "we were looking for home," Caitlin says. Cue that fateful trip to University Park, when they fell in love with the architecture. "I couldn't believe this neighborhood even existed in Texas," Caitlin says. "It has a sweet, traditional, small-town feel in the middle of the city."
Seven months later, they bought their home and opened Caitlin Wilson Design, which serves as her headquarters and showroom space. "I'm a very driven person, so when I get set on something, I always want to do it the best way I can," Caitlin says. As though it could get better, she just launched an accessories collection with Mark & Graham. "Seeing this dream come to life has been one of the most delightful surprises," she says. 
SaveSaveSaveSaveSaveSaveSaveSaveSaveSave
SaveSave
SaveSave