Five experts tell you what to buy and how to shop so that you can minimize clutter and buy for longevity. Read on for their secrets.
Jamie & Brocke Lyons
Freelance Stylist; Digital Tech for Neiman Marcus
Life Edited
by Ryan Conner
Stylist Jamie Lyons and her husband, Brocke, live by a minimalist code in their Oak Cliff home.
Upon first walking into Jamie and Brocke Lyons' Oak Cliff home, it's evident the creative couple—she a freelance stylist, he a digital tech for Neiman Marcus—live by the minimalist mantra "quality over quantity." The front living space filled with select pieces is void of color, only Farrow & Ball's Slipper Satin on the wall and trim. As you make your way in, side tables and office bookshelves show no signs of chaos, every accessory and paper in its place. Surely office drawers or medicine cabinets are grounds for "stuff." No. Not here. They only prove the couple's allegiance to the lifestyle, soaps wrapped in modern packaging, white towels folded crisply, and two hairbrushes placed on a black tray.
[image_grid id="1″ /]
It's all so purposeful. And that's by design. Every item in their home, from an art piece by Samantha McCurdy hanging in the dining room to a candle burning in the hallway, is curated by the couple. "I get an incredible feeling of calm and mental clarity from being in uncluttered spaces," she says. And an added bonus: it allows her to take back control of her time. "I can focus on the things that will bring me the most value."
It hasn't always been this way, but more of an evolution for Jamie and Brocke. The couple has been together for 12 years, married for two, and with each year they've become more and more entrenched in the lifestyle. "I didn't really understand it at first," admits Brocke. "But now I do, and I embrace it."
And the monochromatic aesthetic—even Jamie's closet is mostly two toned with products from Céline and The Row—was also a natural progression. "I'd gravitate toward things that wouldn't have color in them," she says. "That's just what I like."
QUALITY TIME
Before Jamie Lyons buys a new item for her home, she asks herself a few helpful questions. once you start the practice, you'll find how much easier it is to thoughtfully collect.
1. Is there anything about this I would change?
Jamie makes sure that when she's looking to fill a spot in her home or wardrobe, she finds the exact piece she's looking for. "I think it's worth doing a little extra searching," she says.
2. Does this fill a gap?
Make sure that the item's purpose doesn't already exist in your home. Jamie asks: "Will this item provide something that I can't get from things I already own?"
3. Is this replacing something I currently own?
If the answer is yes, make sure to sell, donate, or rehome the item in question before you make the purchase. She likes to donate to Genesis Women's Shelter.
4. Is it me?
"This is a tough one, because it's easy to get caught up in the beauty of well-designed things," she says. This is an important question if your goal is to curate an aesthetic.
5. Do I love it?
Jamie explains that even functional items like a toothbrush can elicit an emotional response: "I found an all black one that's honestly so beautiful; I was genuinely excited to buy and use it."
[image_grid id="2″ /]
Jamie Lyons' Home Staples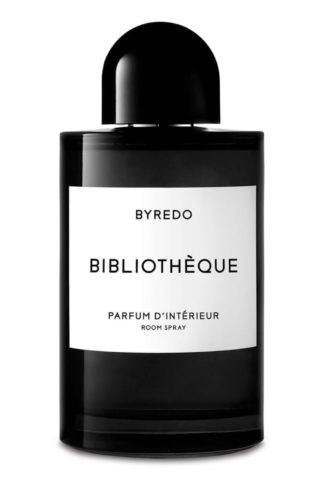 Jamie and Brocke's home has not a paper out of place. Here she lists items she loves to keep her life organized and beautiful.
Tenfold New York marble bowl:
"We currently use it as a place to drop our keys when we walk in the door, but it would also be beautiful filled with fruit," she says.
Byredo candle:
Jamie and Brocke have these candles burning throughout their home in the bathroom, master, and hallways. "They smell amazing, and I love how they look in our space," she says.
Tenfold New York waste bin:
"It took me awhile to find a waste bin that I was excited about," she says. "I love the beautiful simplicity of this one."
Tenfold New York tissue cover:
"This transforms an item as mundane and pragmatic as Kleenex into something I'm excited to put on my shelf," she says.
Tenfold New York containers:
"I love these for storing necessary items like bobby pins and cotton swabs," she says.
Save
Save
Save
Save
Jenny Walker
Owner of Jenny Walker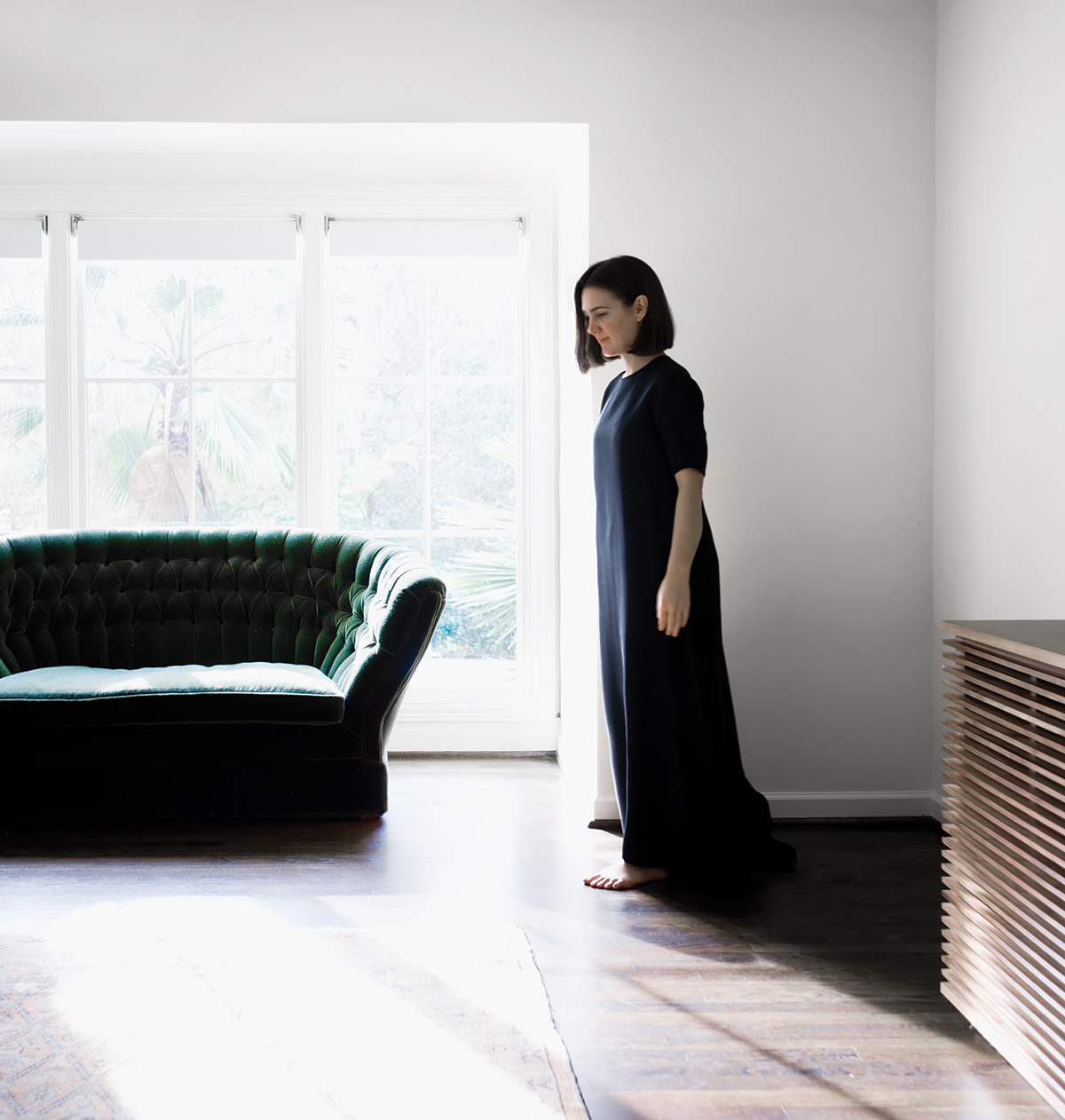 Less Is More
by Kendall Morgan
Fashionable minimalist Jenny Walker has refined her clean-lined style into a science.
In a world where the best-dressed list sport the latest trends and "It" accessories, Jenny Walker stands alone. The Dallas-based designer of a line of chic, gender-neutral baby furniture, Jenny carries her pared-down and print-free aesthetic over to her wardrobe. Filled with the likes of Givenchy, Céline, Lanvin, and The Row in shades of black, cream, blush, and tan, her favorite clothes hang with an aesthete's eye for detail.
"I've always been a minimalist, even as a child," Jenny says. "I like uniforms—when I was in school, I actually slept in mine."
Jenny comes by her Spartan ways genetically—both her father and mother also avoid clutter. But it wasn't until her grandmother took her back-to-school shopping with her sister and cousins that she honed her style with an emphasis on purchasing high-quality pieces.
"They'd come out with 25 different things from the contemporary department, and I'd go to Donna Karan and buy a shift dress, a jacket, and a boot," she recalls. "It continued through college out of [financial] necessity. I got flack from my roommates; they'd go into my closet and borrow things, and I'd say, 'That's Donna Karan—you can't smoke in that!'"
Post-college, she wore a lot of Theory until she landed a job as the assistant to Kenny Goss of the Goss-Michael Foundation. The gig came with a clothing allowance, and Jenny was smart enough to wait until Partner's Card—The Family Place's annual discounted shopping event and fundraiser—rolled around to snag key items such as Rick Owens leather jackets on deep discount at Forty Five Ten.
After marrying professional racecar driver Russell Walker and giving birth to her now 3-year-old daughter, Ada, she purged even more. Even though the family moved to an expansive new home near Turtle Creek, there are no tchotchkes on the side tables and no extraneous accessories on their owner. Jenny only likes to wear her wedding rings and a single pair of earrings from Grange Hall.
"I have skimmed everything down," says Jenny, who prefers to invest in art by the likes of Mary McCartney, Damien Hirst, and Tracey Emin. "A lot of jewelry in fashion is status symbols, and as I've gotten older, I don't feel like I need to have it so you know I'm legit. [Interior designer] Jeremiah Brent said that interiors are fashion that we live in. I don't need to have it on my wrist; I'd rather see it on my walls."
[image_grid id="3″ /]
A Stylish Philosophy
Jenny Walker is no impulse shopper: She asks herself five easy questions before she adds any item to her wardrobe. When it's time to clean her closet, she resells items on The Real Real or donates them to The Family Place.
Will it flatter me?
Choose elongating silhouettes. Jenny recommends a full-length flared or straight-leg pant with heels or a cropped pant with flats. Skirts that hit below the knee with a slight flare at the hem look good on women of every size.
Is the item wearing me or am I wearing it?
Neutral colors let people see you first, not your fashion statement. Citing the classic styles of Angelina Jolie and Jennifer Aniston as inspiration, she suggests black, ivory and blush as good colors for brunettes, while blondes "can get away with more color—they're a better canvas."
Is it well made?
What's on the inside is as important as the outside. Turn items inside out to check for hanging threads and crooked seams. Looking at things from all angles will let you know a design is worth the money and likely to hold up through multiple wearings.
Does it have multiple uses?
Make sure you can dress things up or down. Because she tends to purchase pieces by high-end designers, Jenny considers what they could look good over, under, or paired with in her wardrobe. Dresses must be able to be worn with riding boots and a blazer during the day and work with heels for night.
Does the designer cut for my body?
Once you discover the designers that look best on you, you can mix and match items into your wardrobe more easily. And, if you really love a piece, purchase it in multiples so that it will wear slowly and last longer.
Jenny Walker's Easy Pieces
If your goal is a simple, chic capsule wardrobe, Jenny recommends the following five items to go the distance.
[image_grid id="4″ /]
A single-breasted blazer in black or navy:
Jenny prefers The Row's style with quarter-length sleeves.
A basic V-neck or crewneck tee in gray or white:
The Great's sturdy versions available at V.O.D. have stood the test of time in Jenny's closet.
A sleek, black pant:
The Row's cigarette style holds its shape through multiple wears.
A below-the-knee camel skirt:
High-waisted and slightly flared, Jenny loves Jil Sander's version.
A riding boot and a strappy sandal:
Brown boots by Céline and Chloe's strappy heel can be worn with everything from dresses to jeans.
Save
Save
Save
Save
Nasiba Adilova
Owner of The Tot
Toy Guru
Nasiba Adilova, owner of stylish kids store The Tot, tells you how to pair down and buy nontoxic items that will benefit your children's development. It's time to take back control of your overcluttered playroom.
Shopping list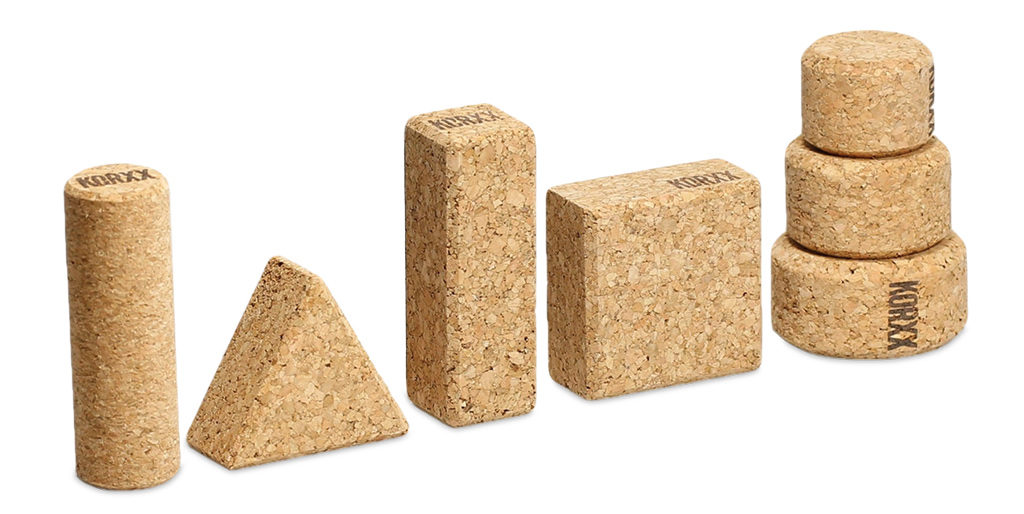 Blocks:
Nasiba knows that when kids play with blocks, they practice a variety of developmental skills. "My favorite blocks are by Korxx," she says. "They are made from sustainable cork trees. They are also quiet when they topple over!"
Play kitchen:
"Beyond its cuteness factor, imaginative play has a range of cognitive and emotional benefits," she says. She encourages including a kitchen in your playroom—your child's imagination will run free.
Art supplies:
"I recommend safe and completely nontoxic paints made with vegetable and mineral pigments and play doughs colored with things like beets or spinach," she says. Pick up a variety at The Tot.
Books, books, books:
"Kids can never have enough books," Nasiba says. She loves The Tiny Bee Gift Co. For each Tiny Bee book purchased from The Tot, Tiny Bee donates a second book to Baby2Baby.
Ride-on toys:
"They're a fantastic way to encourage imaginative play," she says. Choose from simple scooters, vintage collectible pedal cars, and modern minimalistic designs.
Ask Yourself
What is it made of?
Find out if it is free of harmful chemicals.
What is my child interested in right now?
"Young toddlers developing their motor skills may want blocks to build or equipment to climb on," Nasiba says.
Does my child really need this?
"If so, then we like to donate toys or books before receiving anything new," she says.
Is it durable and will it last?
Nasiba says to think about whether it can be passed down to siblings or on to friends.
How does it support my child's development?
Nasiba asks: "Does it aid fine or gross motor skills? Will it engage my child's senses, creativity, and curiosity?"
Where to donate: "It's healthy and natural to let go of toys that are no longer serving your children," Nasiba says. "Also, it's a learning opportunity for children to be charitable from a young age." Several Dallas-area charities accept gently used toys, often those with resale shops. Consider Genesis Women's Shelter or The Family Place.
Save
Save
Save
Save
Hallie Lamont & Flauren Bender
Owners of The Greenway Shop
Beauty Editors
How many lipsticks do you own? Do you really use every face cream in your makeup drawer? Flauren Bender and Hallie Lamont, co-owners of natural beauty store The Greenway Shop, share the only items you need to glow from the inside out.
Shopping list
Cleanser:
"A cleanser is the basis of any skincare routine," Flauren says. "Pai's water-based Camellia & Rose Gentle Hydrating Cleanser is an effective two in one. For those who like a foaming formula, Indie Lee's Brightening Cleanser lathers for a squeaky-clean feel."
Serum:
"Serums used to treat issues from hyperpigmentation to fine lines and wrinkles are the workhorse of your skincare routine," Flauren says. Their favorite is La Bella Figura's Modern Radiance Concentrate, which is a super-effective vitamin C serum.
Sun protection:
Hallie and Flauren recommend mineral-based formulas that use zinc or titanium dioxide to physically block UVA and UVB rays. Check out Kypris' Pot of Shade, a translucent, broad-spectrum, non-nano SPF 30 that goes on easily.
Deodorant:
While clean deodorants aren't one size fits all, it's important to find one that works with your body chemistry. Flauren and Hallie love and use Ursa Major's Hoppin' Fresh.
Lipstick:
"Kosås lipsticks are beautiful and super moisturizing, free of preservatives and synthetic fragrances," Flauren explains.
Ask Yourself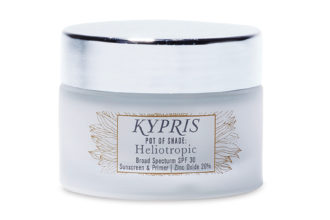 Does it work?
"The primary reason to buy or continue using a product is because it works for your skin and it delivers results," says Flauren.
Will it be easy to work into my current routine?
"We advise our customers to only buy products they'll use and can incorporate into their daily routines," Flauren says. For example, if your routine is a cleanser followed by SPF, adding a toner and serum might be one too many steps.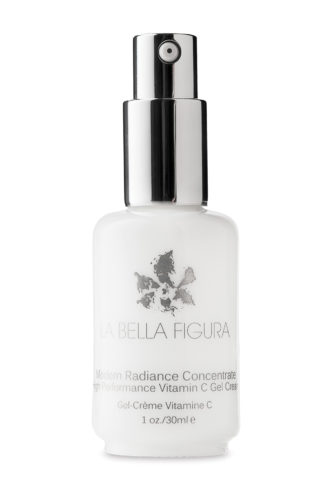 Will I enjoy using it?
"Everyone is busy and spread thin," Flauren says. "Your skincare routine can be a few mindful minutes to step back from the daily hustle and take care of yourself." If you don't enjoy using a product, toss it. Or if you haven't opened it, donate it.
Does it smell good?
If a product reminds you of a happy childhood memory or the aroma is fresh and clean, it can enhance your experience. "Your routine should make you feel your best, and scent plays into this," she says.
Is the packaging pretty? 
"Let's face it: We enjoy using products that look lovely on our shelves." Flauren says. "If the answer to question number one is 'yes,' then pretty packaging is the icing on the cake."
Where to donate: Unused, unopened cosmetics and toiletries can be donated to Jewish Family Service or The Salvation Army.
Save
Save
Save
Save
Bruno Davaillon
Executive chef and partner of Bullion
Kitchen Confidant
The kitchen can be a breeding ground for unused appliances—drawers full of strainers, peelers, and zesters that rarely get used. Chef Bruno Davaillon, whose resume includes the Rosewood Mansion on Turtle Creek and his new French restaurant Bullion, points out the key items you need to be a top chef.
Shopping list
[image_grid id="5″ /]
Silpat silicone:
"These baking mats are great, very versatile, and a good investment," he says. "You don't have to use parchment paper with grease to bake cookies anymore. They are nonstick and reusable. To clean, simply run them through the dishwasher."
Cast-iron pan: 
"You can cook, roast, or sear anything in it. After a few uses, it will start to get seasoned," he explains. "I suggest not putting it in the dishwasher. Just rinse in hot water and brush it to clean." [See our cast iron cooking tips on page 43.]
Four good knives:
Chef Bruno swears you need no more than that. "Make sure you have a paring knife, a knife to carve meat, a vegetable knife, and an all-purpose knife."
Stackable clear plastic containers with sealed tops:
"You can use them for everything—your spices, flour, sugar, rice, and grains," he says. You can find them in bulk at the grocery store. "I also recommend a labeling machine, and label the containers for each product. It will look great in your pantry," he says.
A good hand blender:
"It is a very versatile machine," he explains. "You can blend soups, make mayonnaise, purees, and more. It is small and easy to store."
Ask Yourself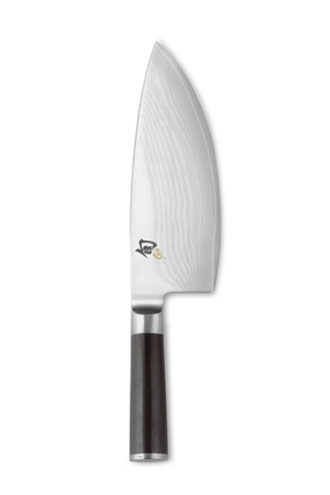 Do I need another type of oil?
"Use canola oil or vegetable oil to cook and a good extra-virgin olive oil for salad," he says.
Do I already have something similar?
"We like the new look of an item, but we already have one that works perfectly," he says.
Will this item last?
Be aware that when you buy nonstick products, they deteriorate faster.
Do I need another mixing bowl?
You need just three sizes—small, medium, and large.
Why do I have so many condiments?
"Start clearing those that have been open for months," he says.
Where to donate: Clean out your pantry and donate unused canned food items to the North Texas Food Bank. Their most needed items include peanut butter, healthy cereal, whole-grain rice or pasta, canned tuna or chicken, dried or canned beans, and canned fruits and vegetables.
Where to donate: Clean out your pantry and donate unused canned food items to the North Texas Food Bank. Their most needed items include peanut butter, healthy cereal, whole-grain rice or pasta, canned tuna or chicken, dried or canned beans, and canned fruits and vegetables.
Save
Save
Save
Save
Get the AtHome Newsletter
Enjoy Dallas' best trends, hot properties, and tips from local designers to help you nest in style delivered weekly.