Bouquet All Day
Todd Fiscus of Avant Garden spills his secrets for keeping your flowers looking fresh.
Tip No. 1
The water must be clean. Bacteria grows in the water so the best rules are no leaves below the waterline; change the water every three days; and add a few drops of bleach—too much will age the flowers faster, so be cautious.
Tip No. 2
Keep out of direct sunlight; dappled light is fine, but sitting in the hot sun just burns them up.
Tip No. 3
If they wilt, do a fresh cut with a knife. This keeps the stem from bruising. Put in warm water. This might just revive them.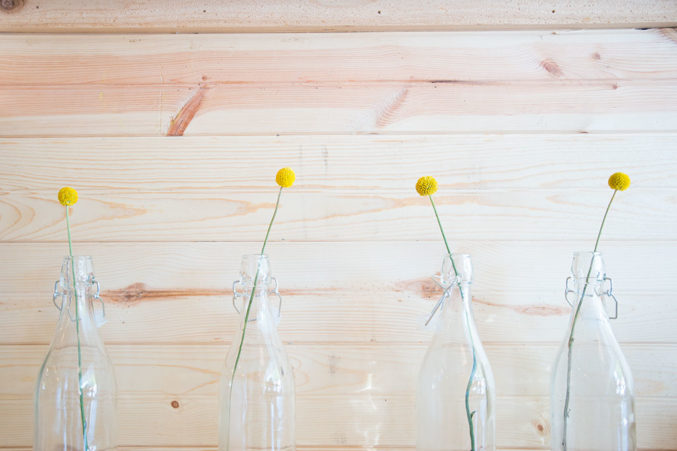 Olive it! The Hottest New Houseplant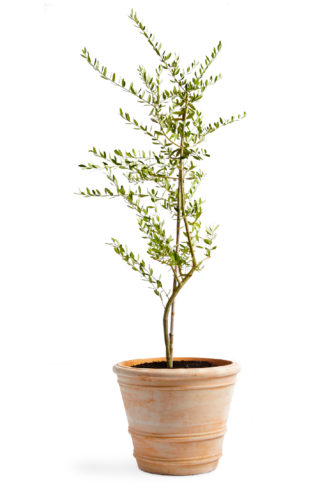 The fiddle-leaf fig is over. It's all about the olive tree. Typically grown outside in full sun, this plant can make a great indoor addition with the right steps. Hannah Street with Ruibal's Plants of Texas recommends placing the plant in a well-lit room close to a sunny window and watering every seven to 10 days. "Plants like the olive tree have the power to transport us to some of the loveliest places on earth," she says. "While we know the olive tree for its beneficial oils, it also makes for a striking Mediterranean statement piece in your home."
Local Genus
Once upon a time, a German immigrant named Gunter Schnetzinger opened an orchid shop in Richardson. He and his wife, Ute, moved to Texas in 1965. He bought his first orchid four years later, and after three more years, Gunter's Greenhouse and Florist was in business.
By the 1980s, they were designing orchid displays for presidential inaugurations. But perhaps the shop is better remembered for the Troy Aikman orchid. Gunter's employee Don Howe developed the crossbred cattleya orchid, and the result was a white bloom with a purple throat. He named the plant after the Cowboys star and registered it with the Royal Horticultural Society in England.
In April 2013, Schnetzinger sold his shop to Dr Delphinium. The orchid is no longer sold, but Dr Delphinium keeps Gunter's orchid tradition alive—and they're still our pick for the best selection.
Top Pots: Where to Shop
One great pot can change a room or backyard. Jacksons Home & Garden has them stacked high and deep: large and small, glazed, Italian, traditional, and modern, all in stunning colors. The family-owned business now also stocks outdoor furniture, fire pits, fountains, and yard art. It's a dangerous one-stop shop, for sure.
Grab Your Buds: the Best Days for Floral Shipments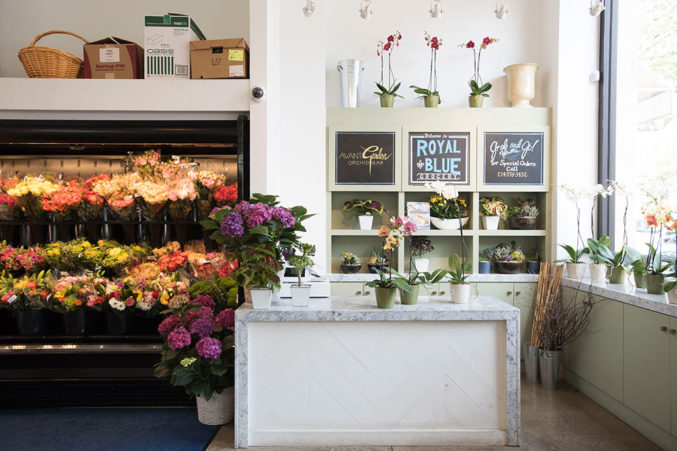 Whole Foods
Whole Foods gets flowers in every day, but Mondays and Fridays are the biggest shipments.
Tom Thumb
Floral shipment days vary by location, but Thursdays and Sundays seem to be the most popular.
Avant Garden replenishes their grab-and-go section and orchid bar at Royal Blue Grocery on Tuesdays and Fridays.
Trader Joe's
Trader Joe's has fresh flowers every single day, but they order larger shipments on the weekends.
Central Market
The grocer gets shipments in every day except Sunday, but Thursdays are the most limited.
Sprouts Farmers Market
Catch fresh flowers every Monday, Wednesday, and Friday.
Get the AtHome Newsletter
Enjoy Dallas' best trends, hot properties, and tips from local designers to help you nest in style delivered weekly.