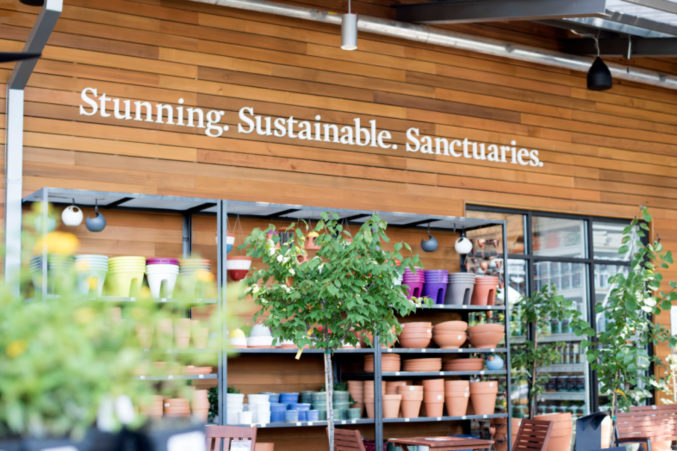 Four Home Products to Help You Go Green
Get started on your sustainable journey.
TreeHouse has often been called the "Whole Foods of home improvement." The 35,000-square-foot flagship space at North Central Expressway and Walnut Hill Lane (as well as the sister store in Plano) offers a range of products, whether you're dipping a toe in sustainable homewares or preparing for a full integration and remodel.
CEO and co-founder Jason Ballard's passion for protecting the Earth led to partnerships with some of the most innovative, eco-friendly lines in the home improvement market. Among them are Dunn-Edwards VOC-free paint, Big Ass Fans, and Nebia's water atomizing showerhead. It's also the first retailer to carry Whirlpool's Zera food recycler and Tesla's Powerwall. All products align with TreeHouse's mission to provide homeowners a better experience and an elegant design while reducing their ecological footprint.
The space also offers interior design and turnkey installation services, as well as an education program where sessions range from solar power to native landscaping.
---
Jason Ballard recommends trying these products to begin your sustainable journey.
Berkey water filter
"The Berkey water filter filters out dozens of harmful chemicals and biological problems: bacteria, viruses, chlorine, chloramine, and more," he says.
Airmega air purifier
"Did you know that the quality of the air inside your home can be up to eight times more toxic than the air outside?" Ballard asks. "Fortunately, this is a problem we can solve with the world's smartest air purifier."
Haiku ceiling fan
Ballard notes that the Haiku ceiling fan is the most advanced ceiling fan in the world—reducing your energy use through elegant design and incredible performance.
Nest thermostat
"Your HVAC system is by far the biggest user of energy in your home," he says. "The Nest Learning Thermostat takes pressure off your A/C by learning your behaviors and adjusting the temperature automatically."