"She was not a sheep nor a shepherd," says interiors stylist Jimmie Henslee of Dallas interior designer Beverly Field. "She was a maverick." Henslee had Field's number. As a high schooler in the 1970s, he fell for her work in design magazines, tearing out pictures of her projects—long before he would know her—because he found them more exciting than anyone else's. In her 50-plus-year career, Field, who decorated for tip-top clients hither and yon until she died in October at 88, was the textbook definition of one of a kind. She was a master at combining the high with the low, the old with the new. Her rooms snapped and crackled with antiques, avant-garde colors, books galore, exotic finds, humble nothings. Her interiors were like the woman herself: a whirl of opposites, extremes, moods, and moments. She was fierce. She was funny. And she considered herself, first and foremost, an artist. ("I approach every room as a painting," she once told Veranda magazine.) Indeed, she was. Here, from clients, friends, family, and fellow designers, some laws to live by, taken directly from Field's marvelous, madcap life and work.
It is absolutely OK to art direct every single thing in your life. If your visual sense tells you that the matzo ball in your matzo ball soup is too big, tell your server immediately. The cook needs to know. —Rob Brinkley, writer
Pay zero attention to design trends. "She espoused quality, authenticity, and individuality over spewing out the same beige, mirrored, Murano-glassed interior for all and calling it done." —Jimmie Henslee, interiors stylist
Don't even think of stopping. "When we were both in our 80s, she designed a home for me from the ground up. She never quit working, trying to make everything perfect." —Nancy Dedman, philanthropist, longtime client
Insist that your grandchildren call and leave voicemails. That way, you can hear their voices anytime you want to—or need to. —R.B.
Never use the color brown. "Beverly really believed it affected the psyche of people in a horrible way. During her last stay at Edgemere for rehab, she was beside herself with the wall color. It was the exact color of chocolate milk. She asked every nurse and doctor, 'Who was the color-blind designer who picked out this depressing color?' She told them it would make all the patients jump out the window to end their misery." —Holly Merritt, decorator, former design assistant
Hold out for the best. Don't hang a dozen faux de Koonings when you can hang one real Diebenkorn. —R.B.
Don't go to one museum when you visit a city. Go to five.—R.B.
Know your whites from wrongs. "The wrong shade of white can ruin your life." —Beverly Field via Michelle Nussbaumer, decorator, longtime friend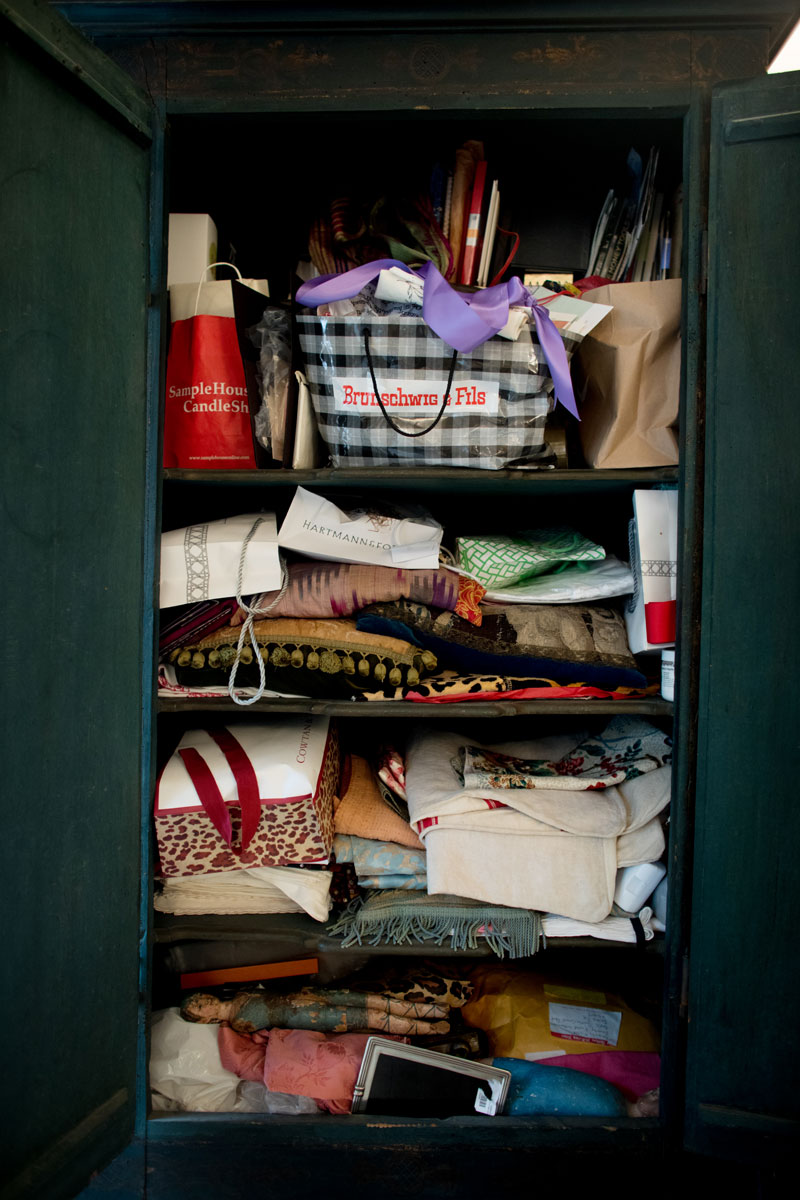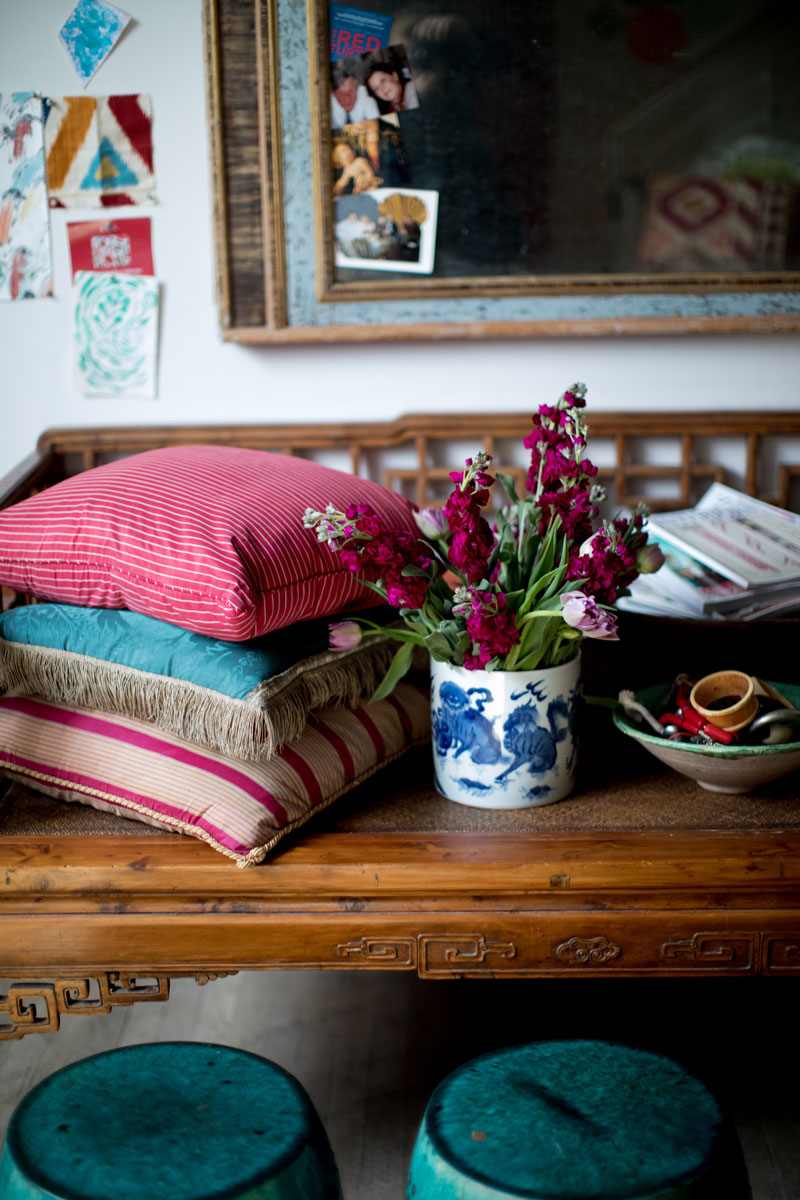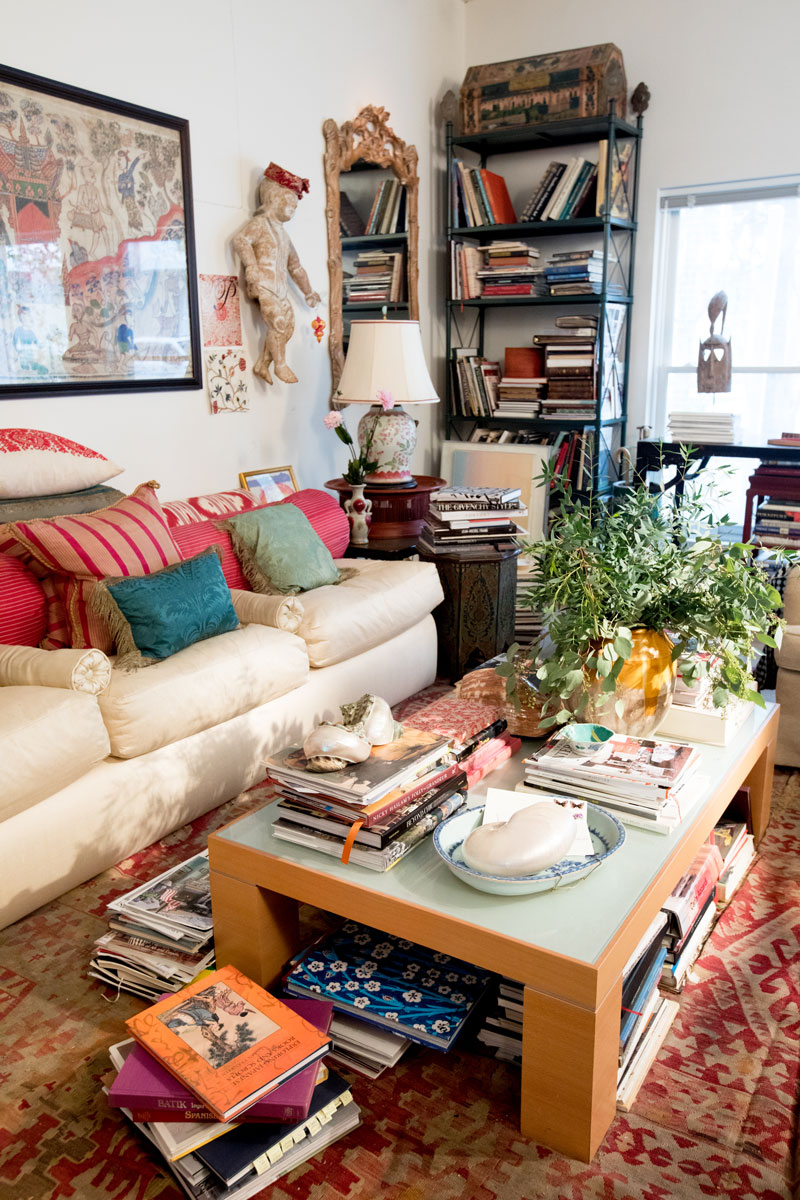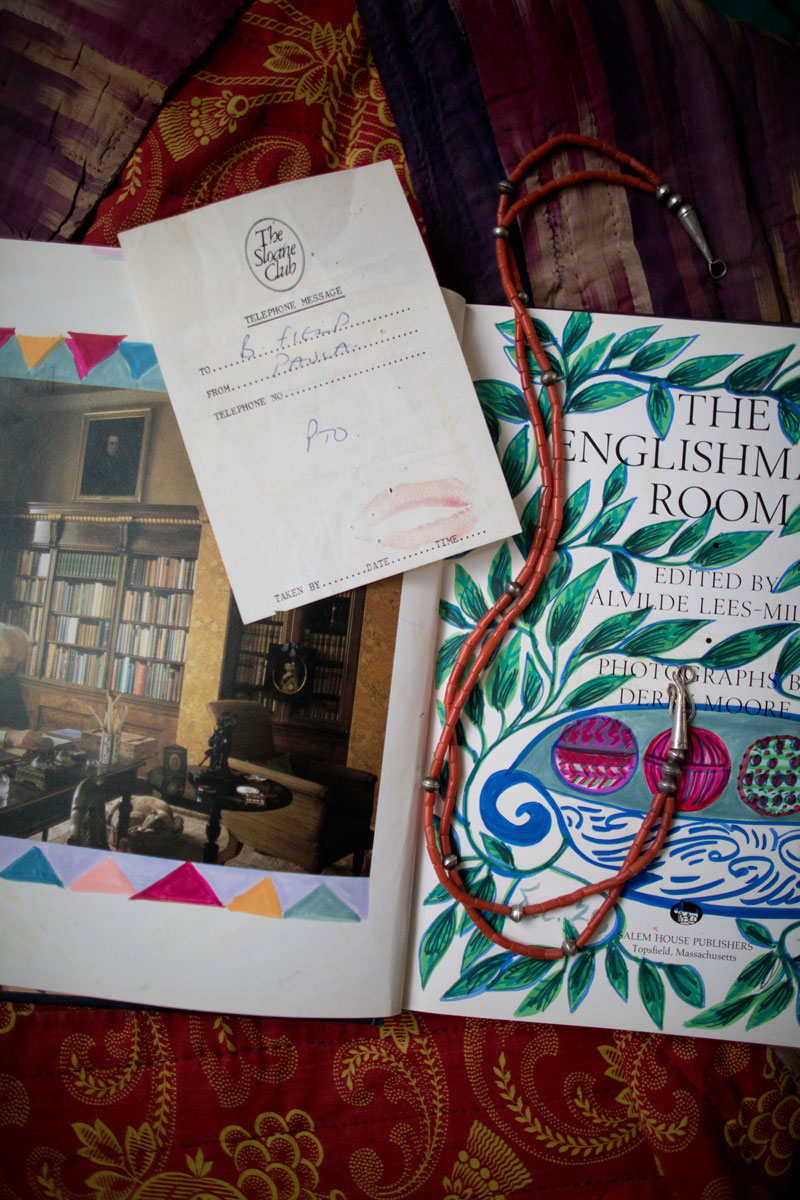 Inside Story: These images, shot after Field's passing, document Her home— spaces filled with collections of art and well-worn design books.
Wrap a critique in a compliment. Call someone's unskillfully jumbled rooms "cozy-wozy," like Field did, if you can think of nothing else to say. —R.B.
Think big. Very big. It is possible—with enough expertise, engineering, and anchor bolts—to hang half a taxidermy elephant in a study. —R.B.
Invest in your dress. "Buy good, well-designed clothes, and they will last forever." —Melinda Obenchain, client, longtime friend
"If you can't travel, read. Look at books, magazines, see films." —M. Obenchain.
Make pillows out of anything but upholstery fabric. Silk pajamas, a satin dress, a sari. —R.B.
Doodle in your design books. Add wiggles, squiggles, dots, dashes, a wild vase, a loopy vine. —R.B.
Don't be limited by your geographic location. "Beverly was one of the most immersive people I've ever met. She traveled. She absorbed. She read. She looked. She drew. She painted." —J.H.
Give Credit Where Credit is Due. "The British are the standard when it comes to table manners, proper dress, speech, schools, architecture, and culture. Boy, was she an Anglophile." —Tom Field, son
Pay attention. Keep your eyes open. "Beverly was a true artist. She could see a color once and then reproduce it 50 years later." —N.D.
Primitive art mixes with precise furniture just swell. Hang outsider art—by nuns, prisoners, peasants—near architect furniture. (Think Mies, Mackintosh, and Meier.) —R.B.
Call it like you see it. "Taste is not subjective or a matter of opinion: It's either good or bad." —John Bobbitt, decorator
Butt in. "Years ago I smoked, and Beverly was constantly on my a** about it. She had fits if I smoked in my car with her and even at parties. Finally, I gave up and quit on New Year's Eve 1989. I am forever grateful to my dear Beverly for harassing me." —Joe Minton, decorator, longtime friend
Know your stuff. "She taught me that curtains hang and fabric drapes. Window treatments are not drapes, but curtains." —S.Z.
Recognize irony. "One of her favorite museums was in Paris—the Musée d'Orsay. She exclaimed: 'The Impressionists are rolling over in their graves because their work is in a train station!'" —S.Z.
Don't play it safe. "She hated safe design! Her favorite rooms were ones that took a lot of risk. That could have been an unexpected artwork, a really large-scale item, a color, or a fabric selection." —H.M.
Commission the kids. "Framed children's art will always work in a room. It adds that crude, unexpected layer." —H.M
lay it on the line. "What separates a collector from a hoarder is determined by how much room you have to put the stuff." —T.F.
Know which way to go. "There is design and chic. Go for chic." —M. Obenchain
Don't fence yourself in. "She was always making new friends. The day she passed, she had plans to go to a museum with one of my interns, who is around 27, vastly younger. Beverly had friends of all ages and walks of life." —M.N.
Cheetah print is a neutral. "My grandmother and I both love a bit of cheetah print. Go Bevy, my cheetahlicious and divalicious grandma." —Brinkley Field, via brinkleyglenn.wordpress.com
Look up, down, all around. "Collect visual cues wherever you find them: water towers, manhole covers, cane handles, etc." —T.F.
Hash it out. #goddess #exotic #orientalist #mashup #chic #RIP —Mitchell Owens, Architectural Digest decorative arts editor, via Instagram @adaesthete
Get the AtHome Newsletter
Enjoy Dallas' best trends, hot properties, and tips from local designers to help you nest in style delivered weekly.