Abrash Rugs is a name that's been familiar to designers since 2000, when the family-owned company opened its showroom in the Dallas Design Center. But the name itself reveals a clue into the company's selections: It refers to the change in color that happens in rugs made with natural dyes.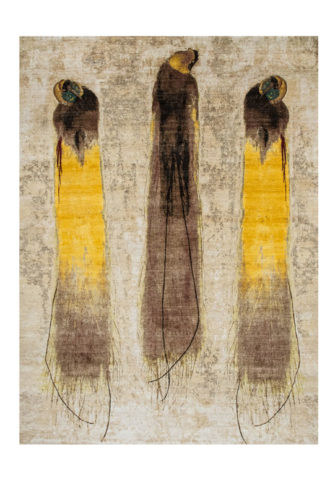 "When they use a vegetable dye, even if they used the same color, the next one doesn't come out the same," says Fara Kayone of Abrash Rugs. That echoes the tenets behind the company she runs with her husband, Alireza: originality and quality. All their rugs are made with vegetable dyes and handspun wool—never machine made. But such high quality often means high cost.
Bucking that tradition, the couple has launched two new lines: The Swedish Collection and Luxury Modern. The fine quality they're known for still stands, but with a fresh, modern designs and price points more accessible for younger clients. "It's something for people with good taste but limited budget," Fara says.
Their to-the-trade rugs from the Swedish Collection can start as low as $1,500. (Both collections still have higher price-point options, though.) The real difference comes down to design and manufacturing: The Swedish Collection features Swedish-designed rugs, while the Luxury Modern collection is created by American and European designers with rugs made mainly in Nepal and India.
Fara, a former nurse, has always ensured her company never works with weavers dependent on child labor, and she's supported female weavers in an industry that normally doesn't recognize them. "As a nurse, it was always a good feeling to help others," she says. "I'm hoping in this business we can somehow help each other."
5 Tips for Selecting a Rug
Consider the Source.
"I always tell people: If you want to buy a good diamond, you don't go to a store you don't know," Fara says. Trusting your retailer usually means a better price and quality.
Watch Your Tone.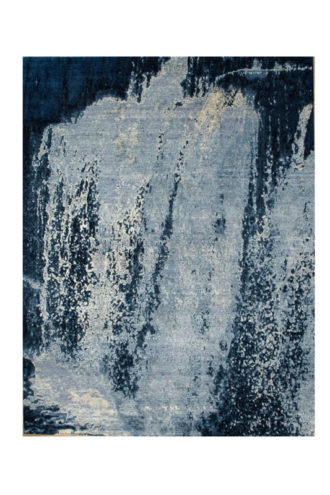 Vegetable-dyed rugs, as opposed to chemically dyed, will develop a horizontal color gradience over time, which is a mark of high quality, according to Fara. Machine-made rugs are often the same hue all over.
Ask How It Was Made.
Similarly, a handspun rug will last longer than machine spun because the lanolin oil stays in the wool and helps it last for 200 to 300 years. "It's like hair with conditioner versus no conditioner," Fara says.
Don't Keep Score.
Contrary to popular belief, knot count is not the most important element to consider for decorative rugs. Even some low-quality rugs will still have a good knot count. "The quality should be in the wool and color and design," she says.
Do Your Research.
As with any investment piece, do your research beforehand. "I assume that anybody who walks in this store is smarter than me," Fara says. As a vendor, she is always prepared to offer opinions, but the ultimate choice lies with you.
Get the AtHome Newsletter
Enjoy Dallas' best trends, hot properties, and tips from local designers to help you nest in style delivered weekly.