We present our annual list of the city's Best Builders who highlight the top 25 building trends for 2016. From space planning to outdoor living to those custom conveniences you didn't know you couldn't live without, in today's new sanctuaries you never have to leave the comforts of your home. But with an in-house salon, bowling alley, Pilates studio, and fully stocked wine cave, why would you want to? 
1. Posh Pet Stations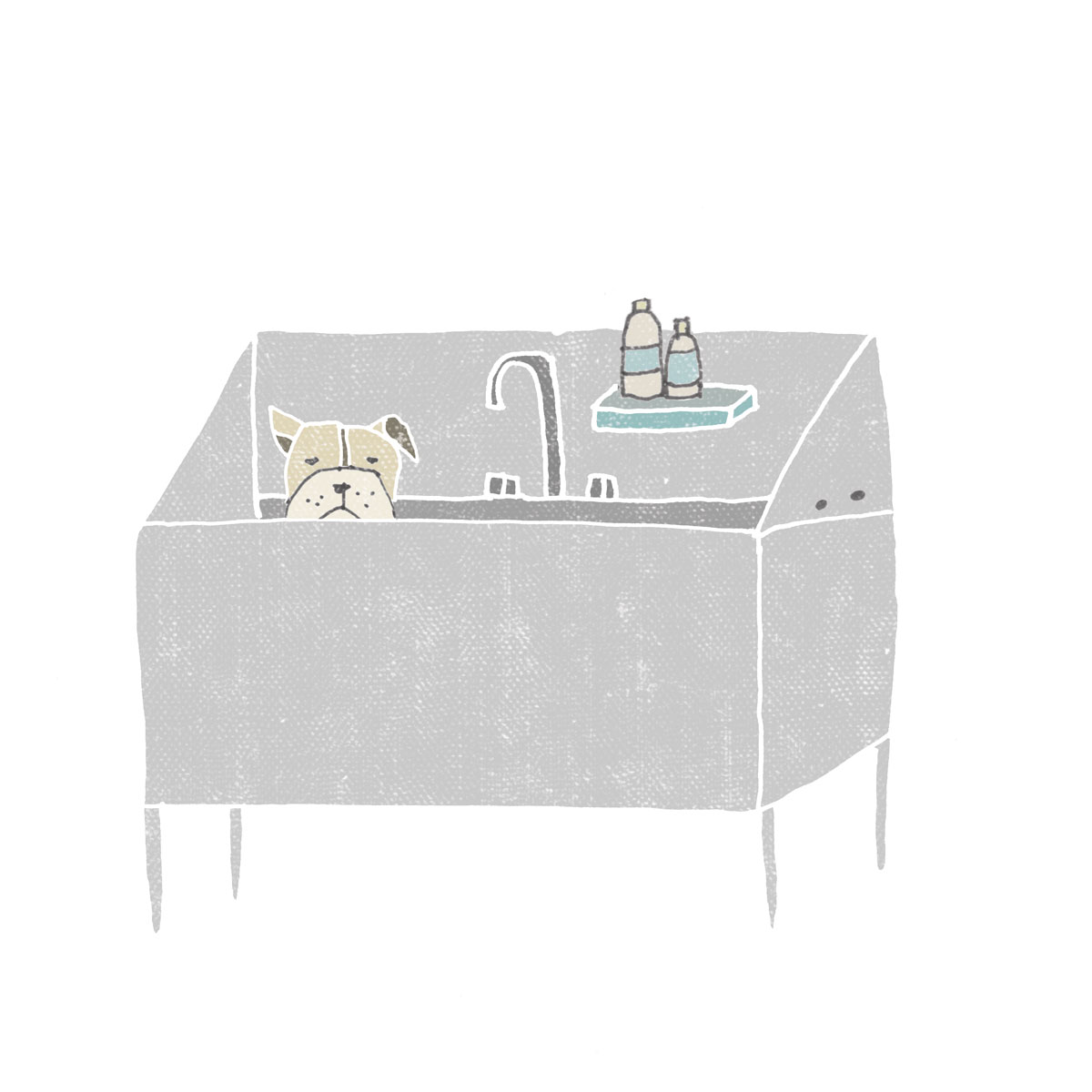 In today's new builds, clients aren't forgetting about the four-legged members of their families. "Accommodating our pets' needs has given rise to the popularity of turf dog runs and washing-and-drying stations," says builder George Welch. According to Bill C. Wait of Williamsburg Custom Homes, custom cabinetry for food and water with built-ins for food storage, specialty plumbing fixtures, and pet-friendly flooring are common requests. "Our design concepts have included built-in kennels," says Leslie Owens with Joseph Paul Homes. "We're doing pet rooms, or an area under the staircase, or a small doghouse connected to the house that allows the pet to go in and out of the home freely," says Rudy Rivas of M. Christopher and Company. "I would have mine built with A/C and heat."
Cat people aren't being left out either: In addition to dog spas, Desco Fine Homes' David Goettsche
says he has designed cat-box cabinets in some of his new houses.
2. Kid Caves
Matthew Thomas is designing more kids' lofts, and Ross Stewart of Larry Stewart Custom Homes  has included secret hideaway spots atop childrens' rooms with ladders and climbing holds for rock-climbing accessibility.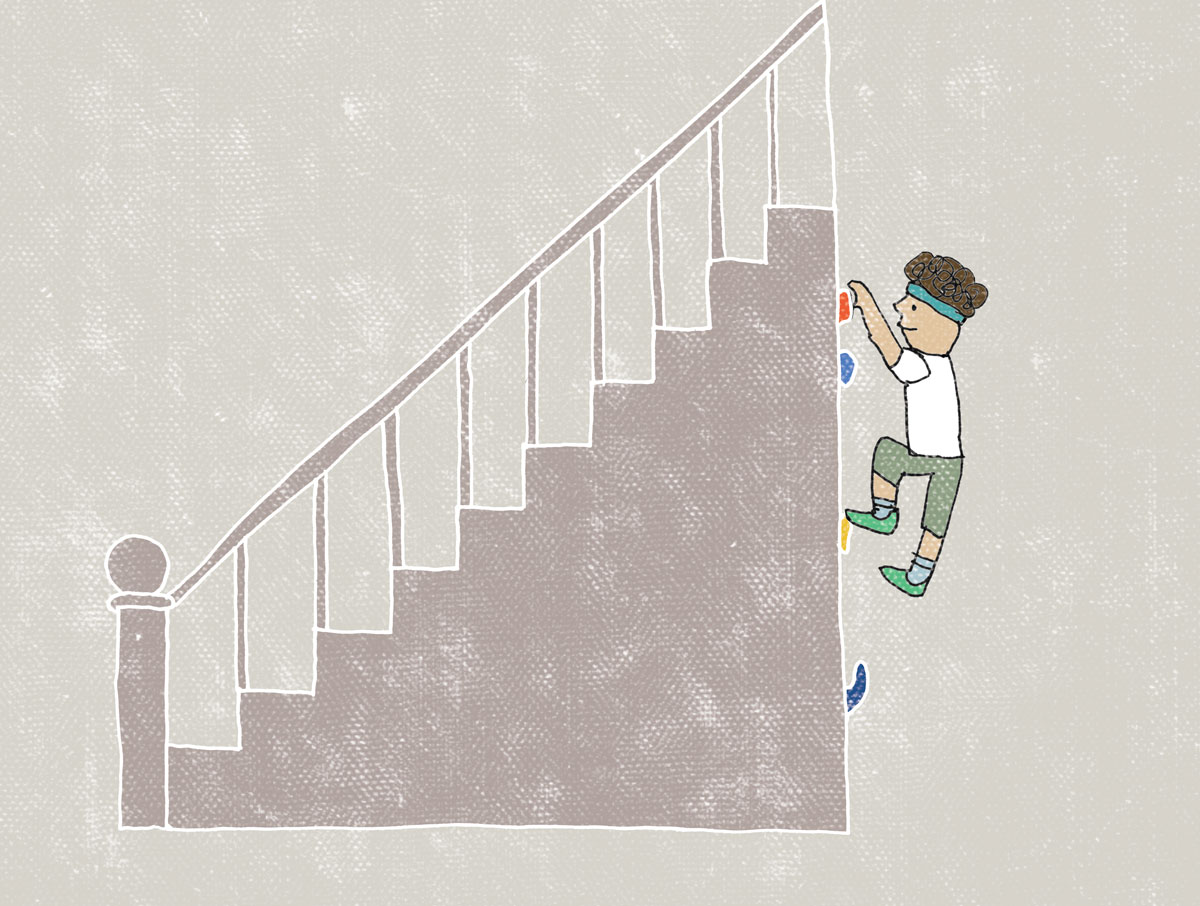 3. Good Energy
Minimizing a home's energy consumption has become a priority among clients building a new house. Standard efficiency features for Avida Custom Homes' David and Rozie Samei include foam insulation, tankless water heaters with recirculating pumps, high-efficiency air and heating systems, and insulated clad wood windows. "Geothermal heating and cooling can be three times as efficient as a traditional HVAC system," says Joe Jackson. "Another benefit is that the system is subterranean, so nothing is visible."
4. Turf Love
More and more, clients are opting for turf over a live lawn for its verdant beauty and ease—no mowing, blowing, trimming, or fertilizing required. "Artificial turf is pet friendly, kid friendly, green all the time, requires no watering, and is maintenance free," says Matthew Thomas. ForeverLawn artificial turf has been a favorite among clients of Ben Coats Custom Homes.
5. Sports & Rec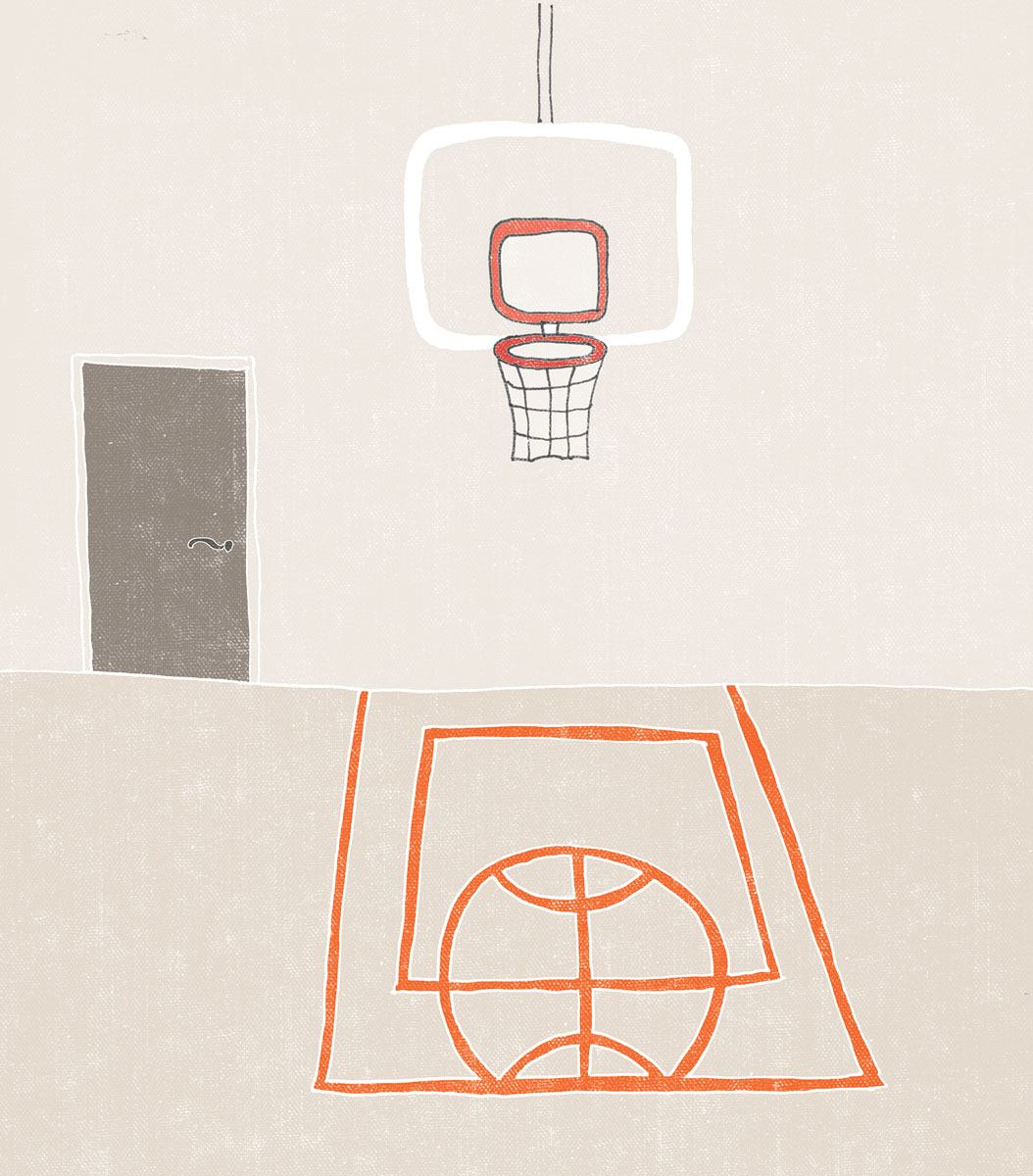 Installing golf, baseball, and racing simulators isn't an unusual request for someone who desires to make their home their playground, according to Jonathan Booth, Booth Brothers Homes. "We have been flooded with three different residential projects who all wanted bowling alleys in their homes," says Alan Dulworth, Westchester Homes. Mark Molthan, owner of Platinum Series Homes, has built basketball courts for several of his new homes. He even designed a reinforced underground gun range for one sporting client. 
6. Work Kitchens
Secondary kitchens are becoming de rigueur—you wouldn't want guests to see your kitchen anything other than pristine. Calais Custom Homes' Todd Handwerk is outfitting his clients' homes with hidden prep kitchen areas where small appliances—blender, toaster, food processor, and the like—are stored. The spaces are stationed close to the pantry and tucked away from the main kitchen for less clutter in an open-concept plan.
7. The Ultimate Garage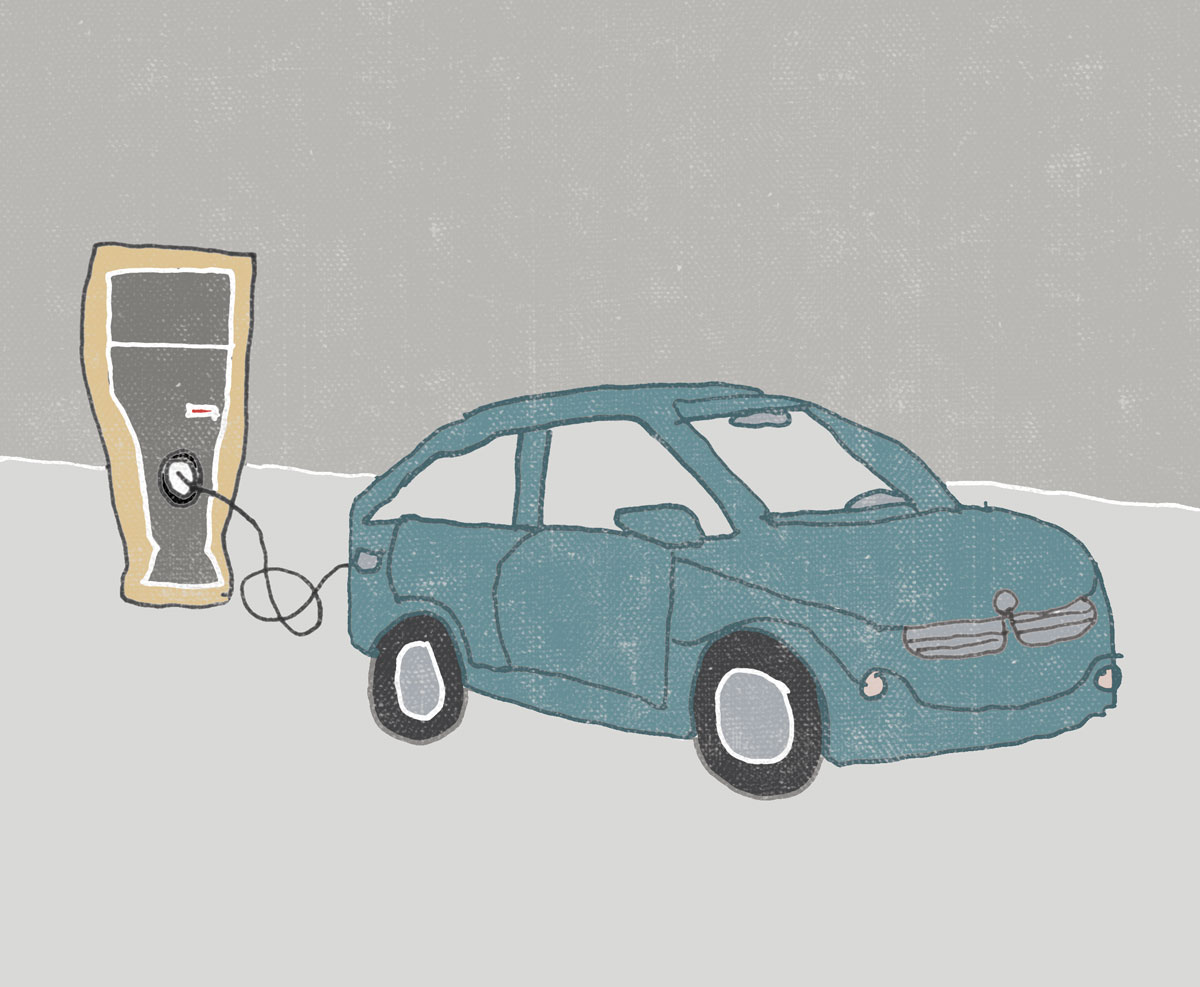 For clients with their own fleet, garages can be tricked out with car- and attic lifts for storage, according to Mark Molthan, which keeps the client's everyday driver easily accessible. A feature Molthan is particularly fond of is a stall drain—your car never has to leave the garage for a wash. Craft Barnett Homes' James Barnett likes to use 18-by-8-foot garage doors for larger vehicles. And with the rise of Tesla ownership, Ed Jarrett has installed a number of Tesla charging stations. 
8. Battery-Life Savers
"We are always looking for a place to charge our phones—and who doesn't just hate those little cube chargers. So we install a minimum of one and sometimes two or three electrical plugs with built-in USB chargers for the homebuyer wherever they want them," says Jeff Dworkin with JLD Custom Homes. "Typically, we put one on the kitchen island or side counter and one in the master bath." 
9. Killer Closets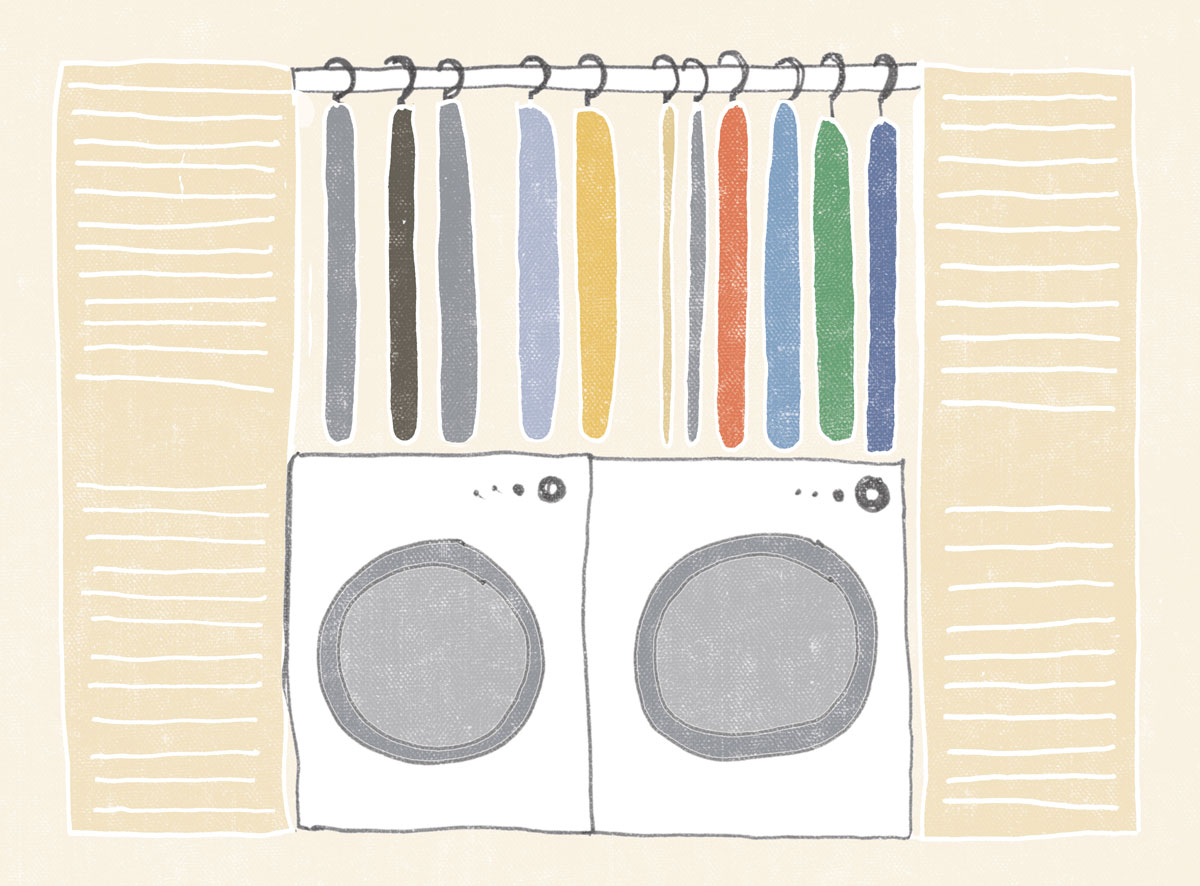 There's no end to customization when it comes to the master closet. "The majority of the homes I'm building have a first-floor owner's suite with separate his-and-hers closets and an exterior door that opens to a view of a private courtyard, pool area, or a relaxing screened-in patio," says Patrick McKinley of McKinley Built Homes. Custom cabinet and drawer inserts for accessories, indirect lighting, and accent mirrors are becoming the norm for clients of Ross Stewart. 
10. Motorized Screens
"Apparently, the memo went out and everyone wants them," says Ellen Grasso of auto-disappearing screens for covered patios. "We have been enhancing the outdoor living space by installing multiple motorized screens and infrared heaters," says Tom London with Thomas Signature Homes. "The screens keep out the mosquitoes, and the heaters add comfort when it is chilly." 
11. Fitness Rooms
The workout room is nothing new, but modern fitness spaces are outfitted with commercial amenities like specialty flooring—for shock absorption as well as customized good looks—walls of mirrors for checking one's form, refrigerators for cooling eucalyptus-infused towels, and sliding doors that open up to the outside for al fresco workouts, according to David Goettsche. Builders are also seeing more interest in rooms specific to exercise forms like Pilates and yoga.
12. Master the Bath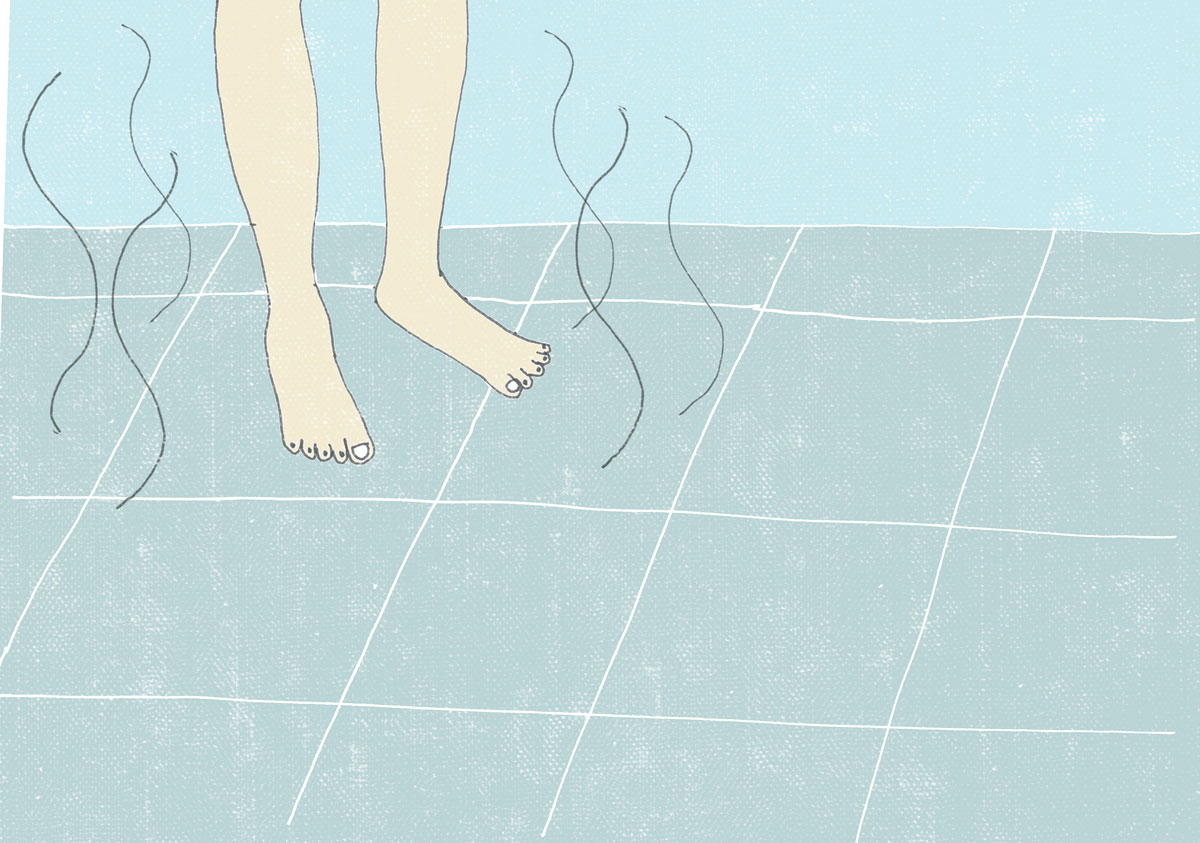 "My clients want separate his-and-her bathrooms with upscale toilets that are touch-free, heated, and have a bidet feature," says Mark Molthan. The master bathrooms created by Marc Kleinmann of Bauhaus Custom Homes are more mini spas, with large, two-person showers with steam units, heated mirrors, and heated towel racks. "Saunas are in high demand, too," says Jon Atwood of Atwood Custom Homes, and "freestanding tubs are works of art with abundant choices in shape and style—true luxury at home."
13. Cool Pools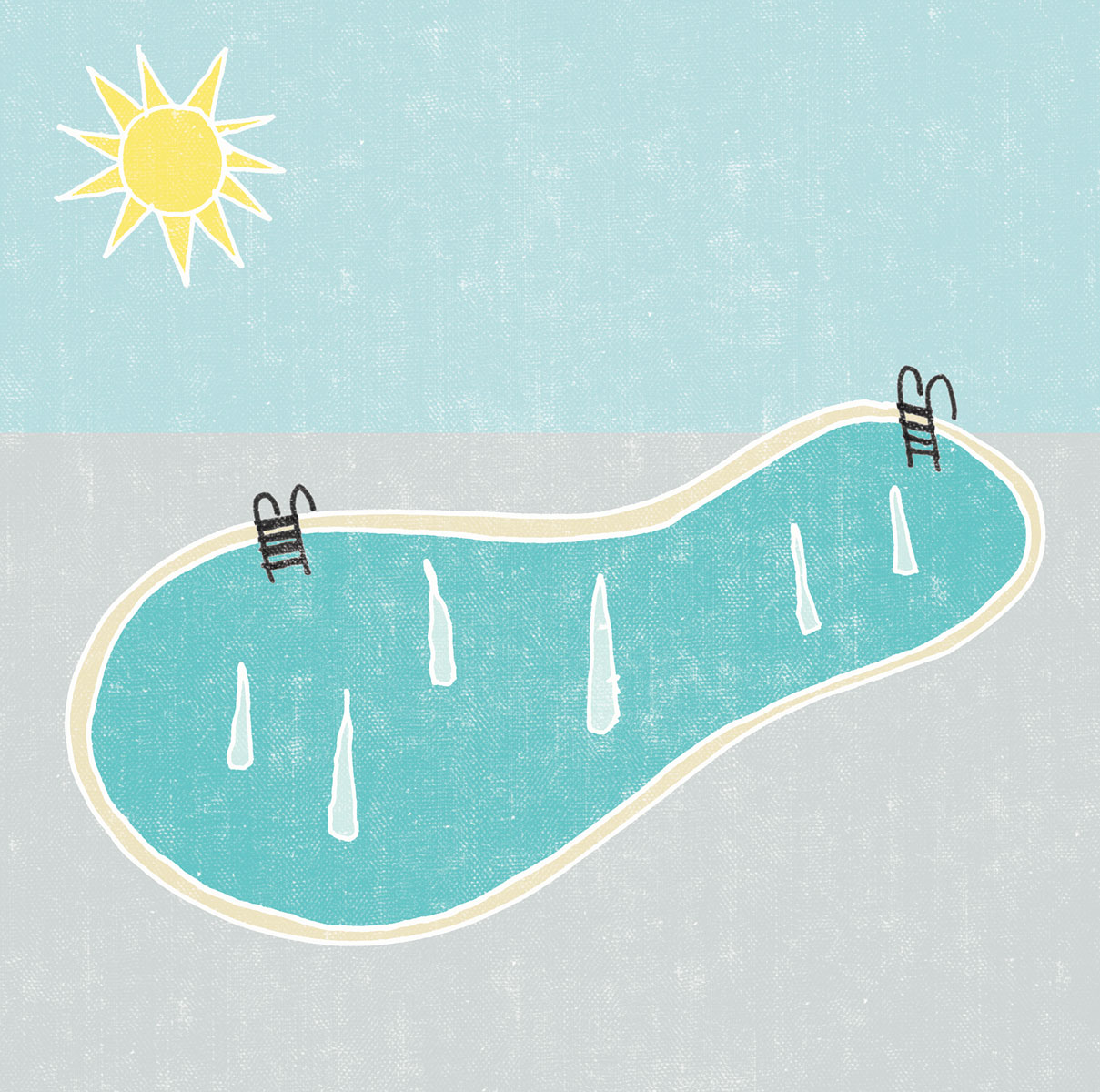 Often inspired by travel, pools are as personalized as any feature in the home. "We've created indoor pools that lead to the outdoor pool, pool grottos, swim-up pool bars, outdoor showers, and infinity pools with central seating and entertainment areas," says Ross Stewart. Sun decks and indoor-outdoor pools with privacy waterfalls, are features requested by clients of Rudy Rivas. He's also seeing customers favoring a walk-in pool with a gradual slope over steps.
14. Guest Quarters
If visiting guests and family  members are cramping your style, and you may want to consider adding a seperate guest quarters to your property. "A popular feature is the casita, a private guest suite that includes a common living space, kitchenette, and a mini master bedroom and bathroom," says Tom London. "Typically, they share the outdoor living space and have easy access to the pool."  
15. Smart Space Planning
When it comes to new construction, bigger isn't always what customers want. "Generally, we're building our homes with less square footage and larger room sizes, taller countertops, and wider hallways and doors," says Patrick McKinley. Builder Susan Newell is forgoing adding thresholds to plans for easy access to all ground-level rooms throughout the entire first floor. Among the priorities for the new homeowner are creating more collaborative and adaptable spaces. According to Todd Shaddock, formal dining rooms are going by the wayside and being replaced with dining areas that are integrated with the kitchen—adjacent to both the kitchen and living room. 
16. Just For Show
Junky shelves or crowded displays are a thing of the past. "We're creating customized display cabinets with accent lighting for items like guitars," says David Goettsche. Susan Newell adds that alcoves, landings, and nooks are good spots to creatively house displays.
17. Creme de la Kitchen
"Our clients ask for luxury Wolf and Sub-Zero appliances, two Miele dishwashers, a warming drawer, and dual-controlled wine coolers," says James Barnett. Other wish-list items include coffee stations, double islands, wood-burning ovens, built-in breakfast booths, and French pantries, which makes for a more beautiful way to store food items without eating up square footage. If space allows, a fireplace lets you get cozy in the kitchen.
18. The Super Smart Home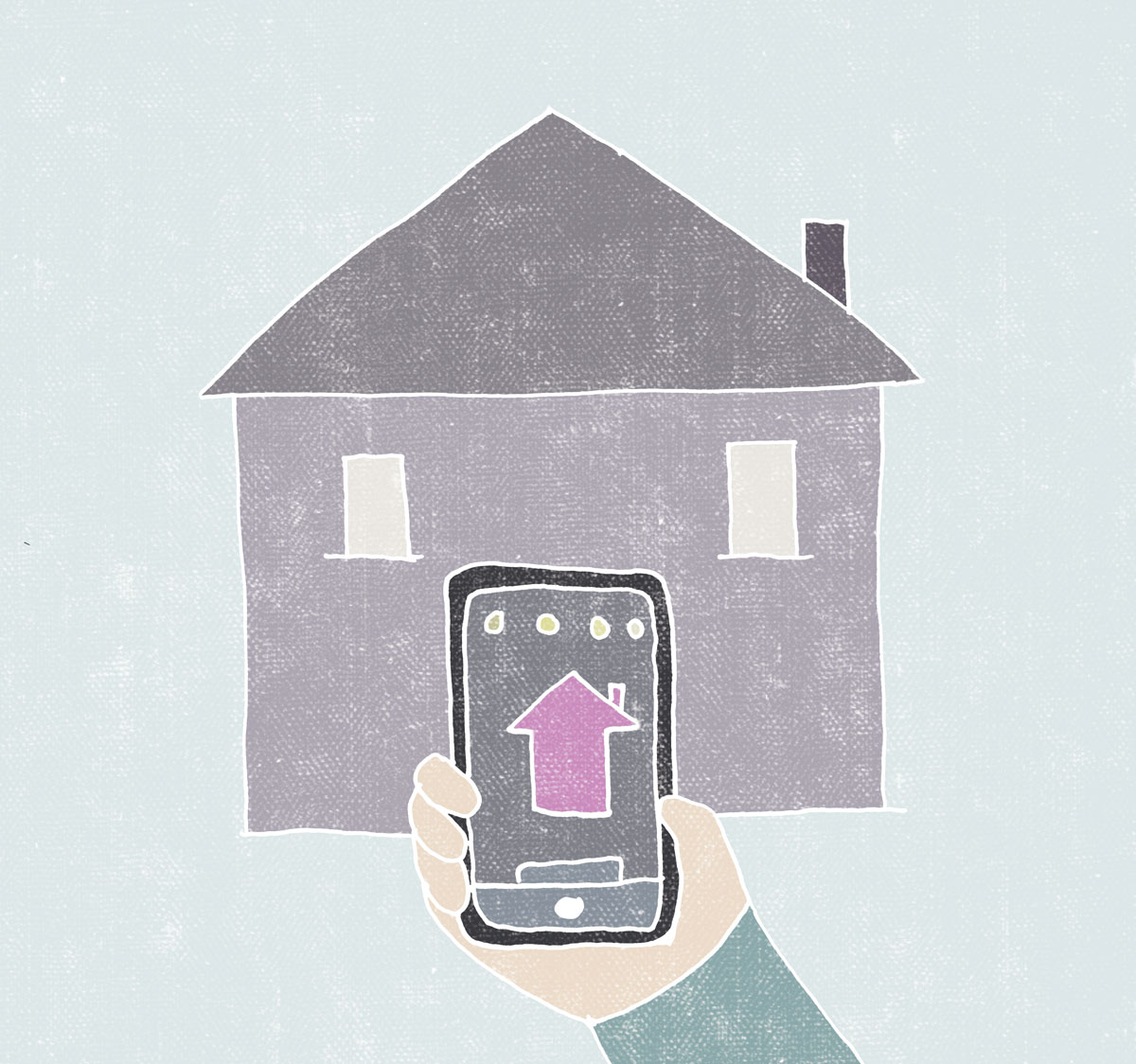 With today's Wi-Fi technology, you can have a hot bath waiting for you when you get home or even start cooking a roast while you're out shopping—all with the tap of your smartphone or tablet. Customers are seeking automated integration in all areas of the home—lighting, TVs, thermostats, garage-door openers, driveway gates, insect screens, and security systems, door locks, and door bells—with cameras that can be accessed anywhere at any time. "We can even link your refrigerator to the system, making it convenient for you to ensure the fridge is operating properly while you are on vacation," says Jonathan Booth.
19. Gimme Shelter
"For some clients, we've built secret rooms—encased in steel and concealed behind an unassuming bookshelf that open to reveal a door with a keypad entry. Uses have ranged from security and  storm shelters to playrooms." Joe Jackson,  The Newport Group
20. Mud Rooms
Winter jackets and mud-caked sneakers needn't be strewn throughout your entry. Including a mudroom—with plenty of built-in storage, hooks, and a bench—is common practice in the homes of builder George Welch. 
21. Cabinetry Fever
Using every square foot of your home is among  home owners' top priorities, according to Todd Shaddock, who believes no cabinet should be an afterthought. Mark Molthan designs vanities to look like furniture, with custom built-ins and compartments for storing jewelry and makeup.
22. Bright Ideas
Builders have embraced LED lighting in creative ways: in closets, inside cabinetry, at the base of the floor, above trim, at the ceiling, behind mirrors, and as back-lighting to artwork. Lutron lighting systems, which control lighting with a wireless remote are becoming standard. David Goettsche installs toe kicks or instant lighting that illuminates when you walk into a room. 
23. Blurred Lines
"We've seen large windows and French doors evolve to incredibly stunning massive steel doors designed to look like expansive windows, but with more functionality. They can completely fold or slide open to create a seamless indoor-outdoor flow," says Ben Coats. "And with technology allowing us to better control the outdoor elements, the line has been blurred between indoor and outdoor spaces. One of Coats' favorite amenities is the serve-through window—much like one you would see at the local  country club that allows a family to serve from the kitchen to the pool and patio without opening a single door. Pizza ovens and  Teppanyaki grills are gaining favor, too, according to Jon Atwood.
24. Take it Outside
In addition to fully loaded outdoor kitchens, backyards are adopting features of the interiors. "Custom-engineered windows and doors are allowing us to create the most livable outdoor spaces yet," says Ben Coats. "Outdoor heaters and air conditioners control patio temperatures. The goal is to create a play zone for adults and children that can be utilized year-round." Adding radiant heated floors outside is a luxury Mark Danuser, owner of Tatum Brown Custom Homes, likes to incorporate into his home plans. Bauhaus Custom Homes' Marc Kleinmann currently has three projects that incorporate rooftop decks. "These are fully decked-out outdoor living spaces with irrigated planters, fireplaces, outdoor kitchens, and covered areas for TVs and furniture—these are in addition to the regular landscaped yards."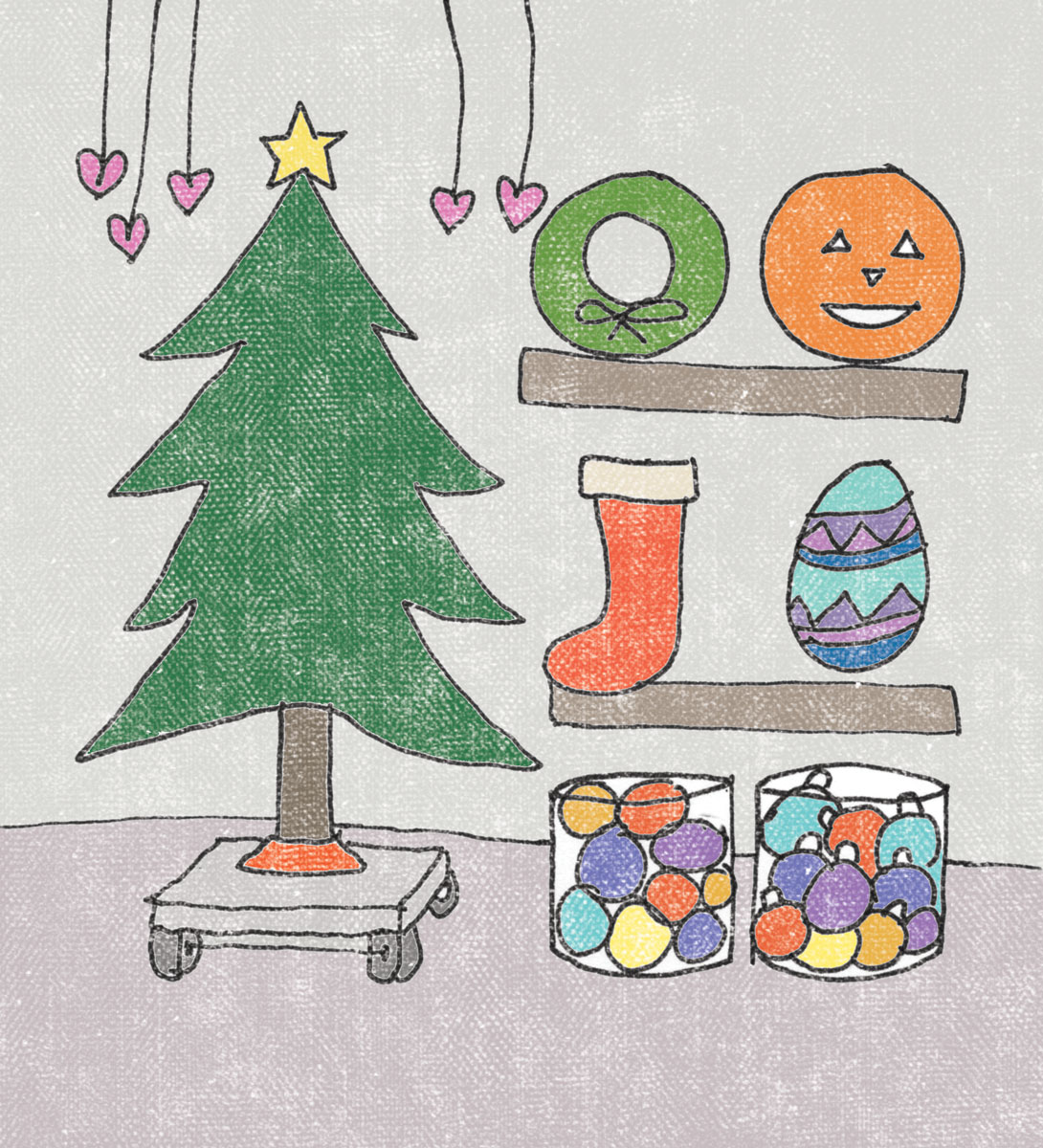 25. Specialty Spaces
New homes cater to the hobbies and interests of their inhabitants. For oenophiles, modern wine cellars showcase a client's wine collection with cable bottle displays, glass encasements, and custom seating. Gift-wrapping stations and craft rooms are still hot. David Goettsche has designed a spa salon equipped with commercial shampoo chairs and a holiday room with 12-foot closet openings for rolling the Christmas tree in and out without having to dismantle the decorations. 
Get the AtHome Newsletter
Enjoy Dallas' best trends, hot properties, and tips from local designers to help you nest in style delivered weekly.