Kasey and Henry Colvin knew exactly what they wanted to do with their home even before it was theirs. 
The couple, who were living on Ellsworth at the time, would take walks through their Lakewood neighborhood, with each one ending the same way: Dreaming about the Austin-stone beauty situated on the oversized corner lot on Bob O Link.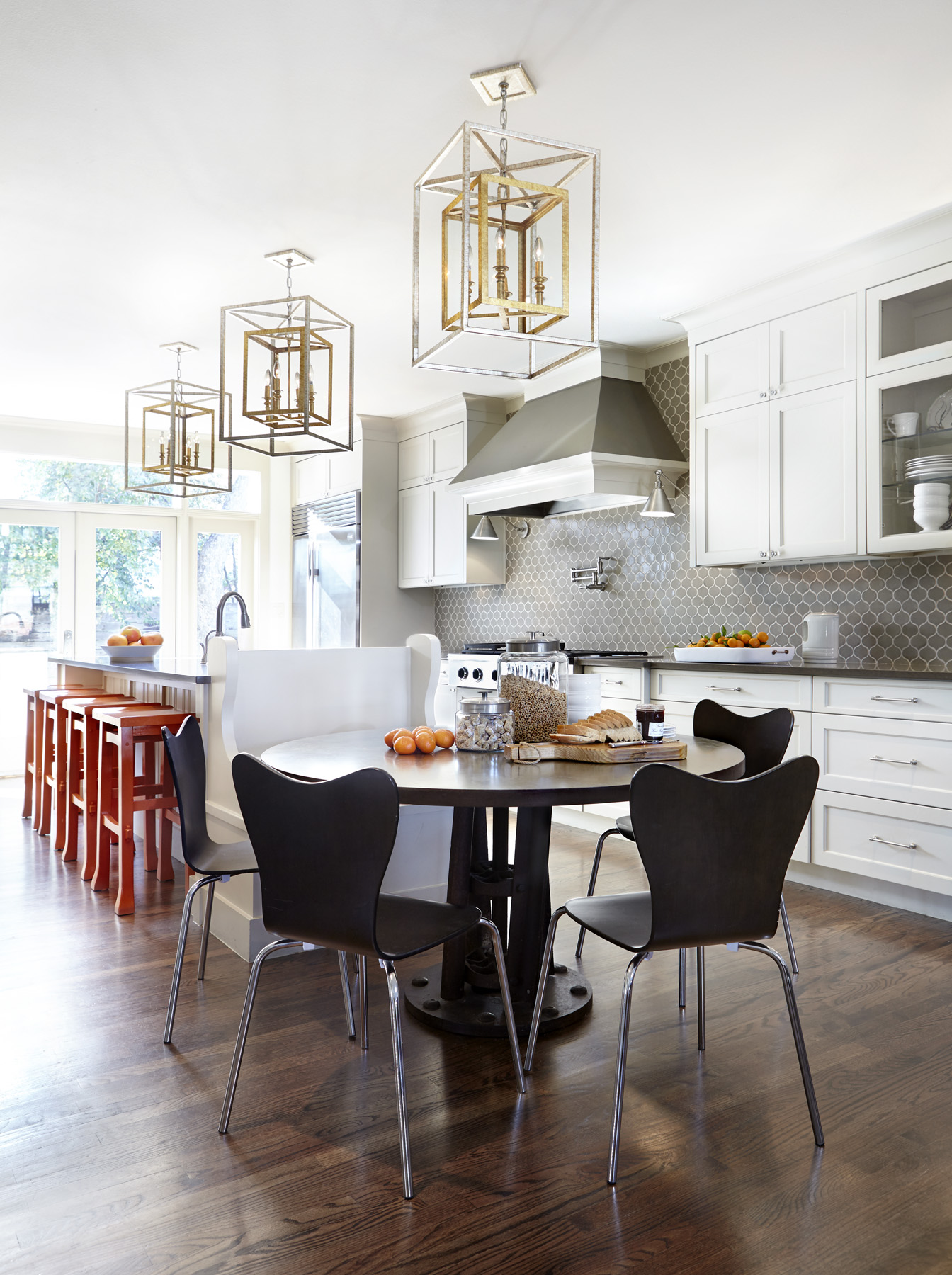 "I'll never forget when I was pregnant with my first, my mom and I were on our way to dinner and I said, 'One day Henry and I are going to own that house.' I thought it had so much potential," Kasey remembers. "Henry and I would talk about what we would do to it. We had all sorts of grand ideas about what was going to happen to the house that wasn't ours."

Rather than sit back and hope it eventually hit the market, Kasey decided to take matters into her own hands. She knocked on the door one afternoon in 2011 with a letter she'd written. That exchange set off a series of events that culminated in a sit-down meeting with the grandchildren of the home's original owners. Now grown adults, they'd spent their childhoods running through the 1940s-era home, sleeping on its screened porch, and playing in the shaded yard. For them, selling the house was about more than dollars and cents; they wanted to find the right family who would restore the house into a bustling, loving family home again.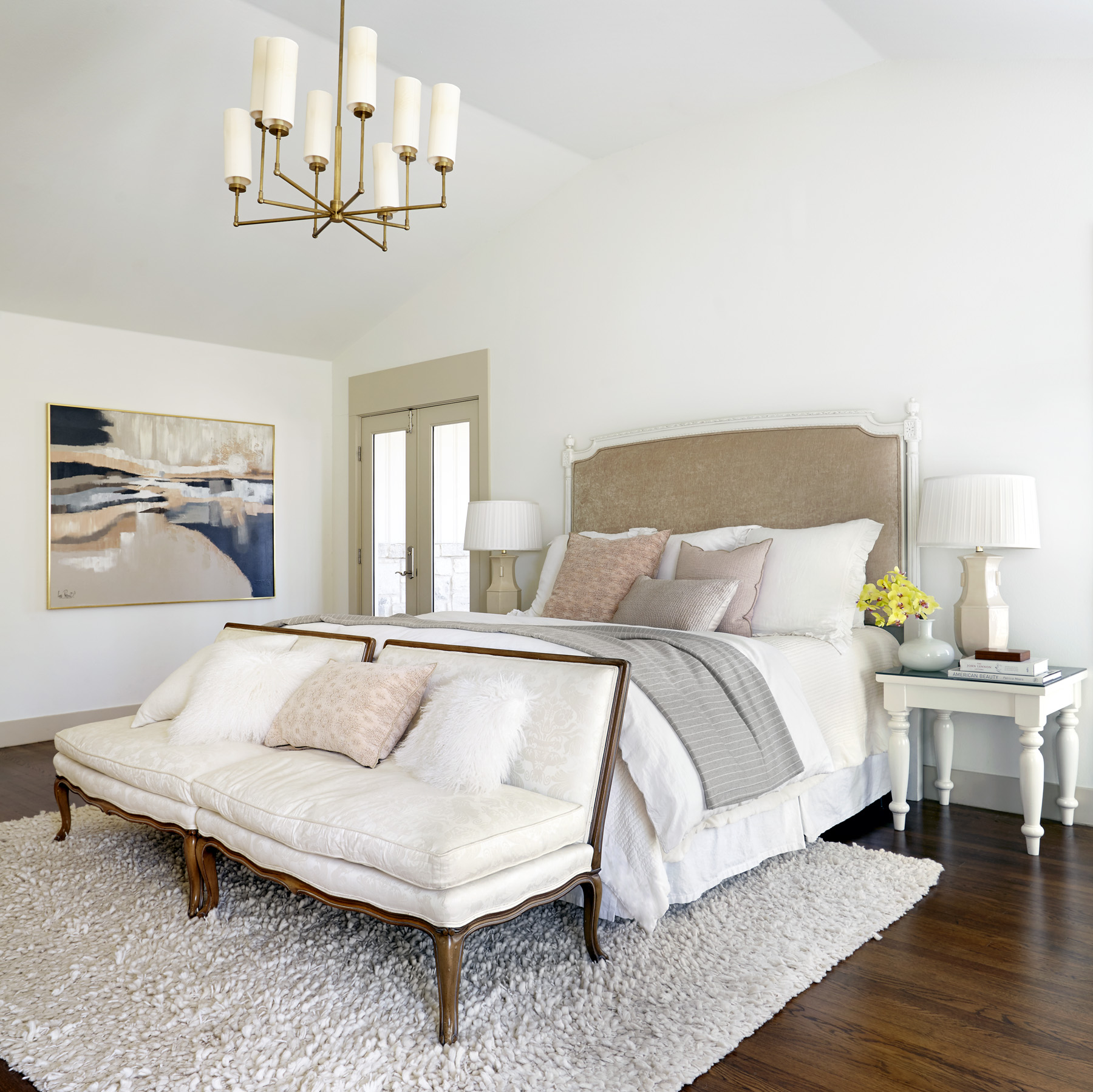 Over a pitcher of iced tea, the Colvins shared their hopes and dreams for the property, which included increasing the square footage, opening up the floor plan, and adding more outdoor living space, all while staying true to the structure and the neighborhood. "From that point on, they were sold on us buying it," Kasey says. "They just thought that our family was the perfect family for it."

The perfect family just needed the perfect team to help them execute their vision. They selected architect Eddie Maestri of Maestri, LLC to reimagine the bones of the house; Bill Kovar of Kovar Homes, LLC to handle construction; and Kasey's longtime friend, designer Mike Mousel, to tackle the interiors. 

Eddie spearheaded the transformation, making a concentrated effort to pay homage to the history of the home at every turn. He and Kasey found old photos from when the house was first built and used that to inform many of their design decisions. "The ultimate goal was to create the addition to really complement and enhance the original house and look seamless—like it had always been there," Eddie says. "We were trying to make the house be its ultimate self."
Removing the rear wall and extending the house through the former footprint of the three-car garage allowed them to capture an additional 2,800 square feet of living space. Having come from a home with two-story ceilings and a lot of natural light, Kasey worried that the eight- and nine-foot ceilings throughout much of the house weren't conducive to the open, airy feeling she was after. So Eddie installed floor-to-ceiling windows wherever possible and vaulted three of the upstairs bedrooms. The screened porch off the dining room was a favorite feature of the original structure, so additional sleeper porches were added off the master and guest bedrooms. 

Meanwhile, Mike got to work selecting furnishings. The Colvins' previous home had been filled with large-scale, dark-wood pieces, but this house called for a more updated, clean look. It took some prodding on Mike's part—"Kasey was like, 'No, I don't want contemporary—nope, nope, nope, nope,'" he recalls with a laugh—but in the end they achieved the perfect transitional feel using some new pieces, some vintage pieces, and some family heirlooms Kasey inherited from her mother and late grandmother. 

"We were able to create a much younger, hipper, but still not ultra-contemporary house," Mike says. "It just has a really nice feel to it when you walk in. It's very inviting."

When they bought the home, the Colvins had two children, Wesley and Landry. During the 11-month renovation, Kasey found out she was expecting Camilla, their third; and a fourth, Bowen, came along this past April. Not surprisingly, making the home conducive to family living was always top of mind. Some of that was accomplished in the architectural design, such as locating the playroom downstairs, where Kasey and Henry can keep tabs on the kids, and adding clever touches like custom corkboards for displaying artwork and a sliding barn door to hide messes. 
But Kasey also wanted the house to be a place where the kids could be kids without worrying about breaks or spills. To that end, Mike used washable or wipeable fabrics throughout and chose rugs that were similarly forgiving. The cowhide-patterned FLOR rug in the playroom, for instance, is comprised of individual tiles that can be swapped out in the event of a stain. 

"So many houses you see, they look like museums. Who could live there?" Kasey says. "Mike did a wonderful job of making this something that's livable, functional, and looks good, too."

But it wasn't just her own family Kasey wanted to do right by. She allowed the original owners' relatives to follow the progress closely and invited them to come see the finished product when it was complete. Their stamp of approval was the perfect ending to what started as just a dream. 

"I think we made them proud," Kasey says. "When they came by after we moved in, they were, like, 'This is exactly what we intended for this house. This is what needs to be here—all these children and Little Tikes in the driveway."

The feedback from the rest of the community has been just as positive. "There was a chance that somebody could've bought it and torn it down and built three giant McMansions," Eddie says. "The house was so recognized in the neighborhood that so many people were excited to see something great happen to it."
Get the AtHome Newsletter
Enjoy Dallas' best trends, hot properties, and tips from local designers to help you nest in style delivered weekly.