Sean Springer has been in training since the first grade. The self-described "urban lumberjack" began drawing, painting, and printmaking as a child and eventually went on to study form and function with an emphasis on sculpture and furniture at the Rhode Island School of Design. Originally from New York, he moved to Dallas in 2009 and launched Springer Design Studio, where he creates sculpture, furniture, and accessories. Using mostly reclaimed or salvaged wood, Springer creates his pieces "one by one, with feeling, from scratch."


D Home: What is it that you love about working with wood?

Sean Springer: Wood, to me—it's a friendly material. It speaks to the majority of people I know. It transcends generations. It creates conversation between families and friends that is one common experience. It's a warm material; it's friendly to the touch. It grows to be a tree but then designers bring their own shape to it.



DH: How would you define reclaimed wood?

SS: The act of reclaiming depends on how you look at it. A tree that is diverted from the trash is reclaimed; floorboards that are diverted from the trash are reclaimed. Wallboards that are pulled out of a house are salvaged; floorboards [from a house] are salvaged. I think those words are interchangeable. 



DH: Why do you prefer to work with reclaimed or salvaged wood?

SS: The advantage to reclaimed wood is that a story is already attached, you know—a preexisting condition for a wallboard tells a story that I couldn't have put there. Like, on Davis Street, there was an apartment complex that Lee Harvey Oswald lived in, and that building was condemned to be taken down. I got there before it was fully demolished, and I took some wallboards out and some bricks, so I got those materials that have that story—so that's instantly valued for historic reasons.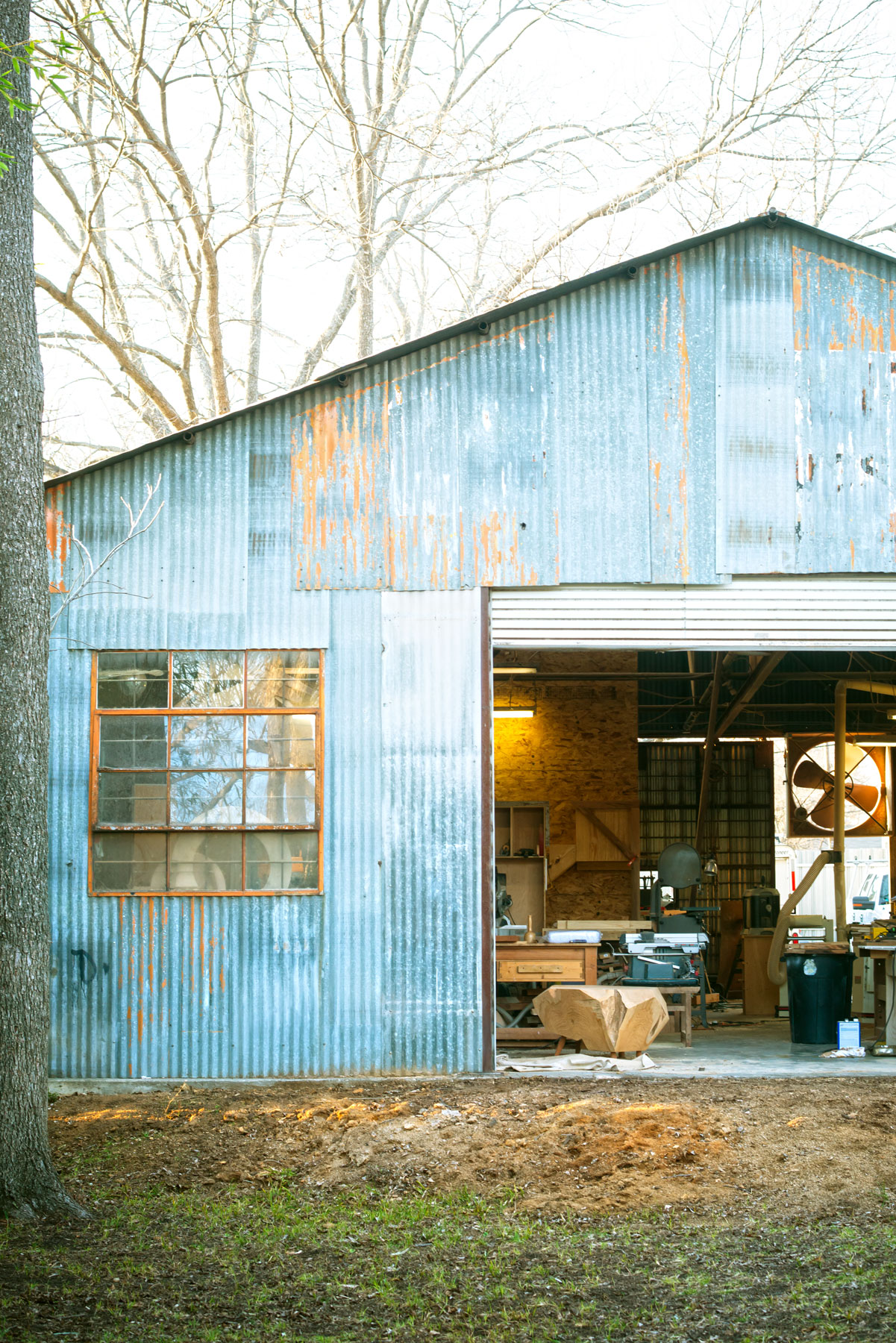 DH: Where do you get inspiration for your pieces?

SS: Most of my furniture is by commission, and when I meet the client, there's that moment of inspiration that happens when they're talking about their vision and I'm talking about my approach and there's a marriage of ideas that happens. It's a conversation back and forth between me and the clients that gets me to improve my game. My product will be improved when my clients challenge me to do something that I haven't done quite that way before. 



DH: You're from New York. What is it about Dallas that keeps you working here?

SS: I think Dallas has everything you need to grow as an entrepreneur. The people here invest back into their city, which allows people like me to survive as an artist and small business. They aren't just living here, focused on other cities. Like, I live over in the Bishop Arts District and as a member of that community, I'm very proud to make my house look better, make the community feel safe. 
Get the AtHome Newsletter
Enjoy Dallas' best trends, hot properties, and tips from local designers to help you nest in style delivered weekly.