How to Create a Tasty Party Tray
It won't be long before you ask: who moved my cheese?
Create a perfectly beautiful and tasty tray, and it won't be long before you ask: Who moved my cheese?
1. Pears at Central Market
2. Pumpkin Seed and Seedlander crackers by Doctor Kracker at Central Market
3. Chili honey roasted mix at Texas Pecan Company
4. Pistachios at Central Market
5. Chili honey roasted peanuts at Texas Pecan Company
6. Plain croissants at Empire Baking Company
7. Pretzel croissants at Village Baking Company
8. Mockingbird crisps at Empire Baking Company   
9. Figs at Central Market
10. Tub of Love spread at Dude Sweet Chocolate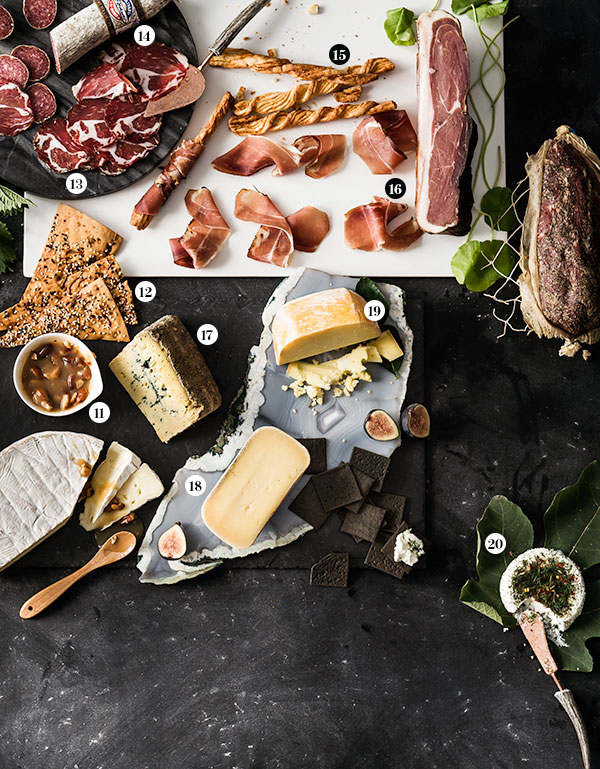 11. Brie with carmelized almonds at Festive Kitchen
12. Seasonal crackers at Village Baking Company
13. Coppa at Rudolph's Market & Sausage Factory
14. Cacciatore at Jimmy's Food Store
15. Cheese straws at Empire Baking Company
16. Speck (sliced and whole) at Jimmy's Food Store
17. Bosque Blue cheese  at Scardello
18. Drunken Monk cheese and crackers at Scardello
19. Gouda at Scardello
20. Chèvre by Latte Da Dairy at Central Market
*All vegetation by Tom Spicer at Spiceman's FM 1410.