In the age of texting and Twitter, a handwritten thank-you note might seem provincial. When you're used to inviting friends to a party via Evite, the lead time for "real" invitations might seem daunting. Luckily, these paper makers are here to change your mindset. One look at their wares, and you'll put away the iPhone to make way for the letterpress. And after writing a proper love note or two on a pretty piece of card stock, you'll never be happy with electronic communication again.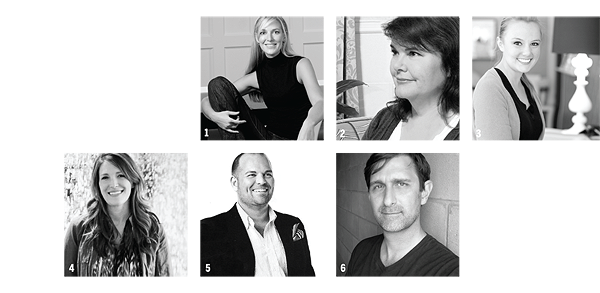 1 | Bell'Invito by Heather Wiese-Alexander
2 | Color Box Design & Letterpress by Rhonda Camp Warren, colorboxletterpress.com
3 | Southern Fried Paper by Chelsea Carpenter
4 | Paradise Design Co. by Alyssa Reeves, paradisedesignco.com
5 | Missing Q Press by Jason McDaniel, missingqpress.com
6 | Silas Tom by Rob Wilson, silastom.com
Get our weekly recap
Brings new meaning to the phrase Sunday Funday. No spam, ever.