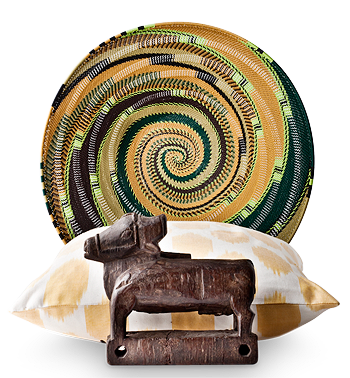 John Tracy is a guy who does his research. When the Jackson Hole, Wyoming, transplant was searching for a new city to call home, he made consecutive two-day visits to each of the contenders—Denver, Austin, San Francisco, and Seattle were among them—fastidiously comparing their economic climates and culture.
He applies equally thorough criteria when selecting the handmade goods that fill his West Village shop Indigo. He vets artisans in Africa, India, and beyond to ensure the decorative accessories, textiles, and jewelry he stocks are authentic and of the highest quality. To wit, pillows are sewn by an elderly women's group in Idaho using hand-woven ikat fabric crafted by artisans in Uzbekistan. And the colorful baskets lining the walls are created from telephone wire by a co-op in South Africa. 
But perhaps the best example of Tracy's unwavering commitment to craftsmanship is his shop's heirloom-quality rugs. He designs each one before employing a group of Afghan refugees to weave them using hand-spun wools and non-synthetic vegetable dyes. The traditional process is painstaking and time-consuming—it takes six men six months to weave a 10-by-14 rug. But the payoff is a piece designed for generations to enjoy. —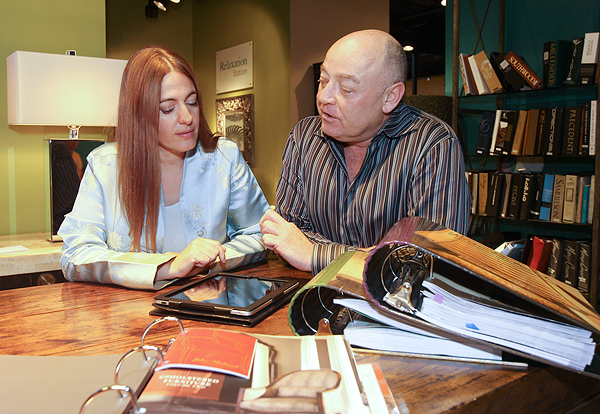 new store |

Bright Ideas
Experiencing a little creative block? McGannon Showrooms can help. Their in-showroom workspace—called the Creation Station—is the perfect spot for brainstorming. Collaborate with fellow tastemakers and use the in-house iPads and two large-screen televisions for everything from creating presentations to perusing the Marge Carson line. When you're overwhelmed by all your great ideas, take a breather at the Relaxation Station, which features fresh-baked cookies. After a  few sessions here,  you'll never want to go back to the office. 

Get the ItList Newsletter
Be the first to know about Dallas' best events, contests, giveaways, and happenings each month.