One would never know that Cynthia Collins is outnumbered. 
A visit to her 4,000-square-foot University Park home—resplendent with pops of pink and soft blues and romantic pieces of art—belies the fact that Collins is but one woman in a sea of men. Okay, that might be a bit dramatic, but she is the sole female in a family of five. Collins and husband Bruce, along with three boys ranging in age from 16 to 19, have lived here for the last 12 years. She says the boys are undaunted by the daintier aspects of the residence and, in fact, add their own touches. "The kids have friends over all the time. There's always a set of golf clubs or a bike in the dining room," Collins says.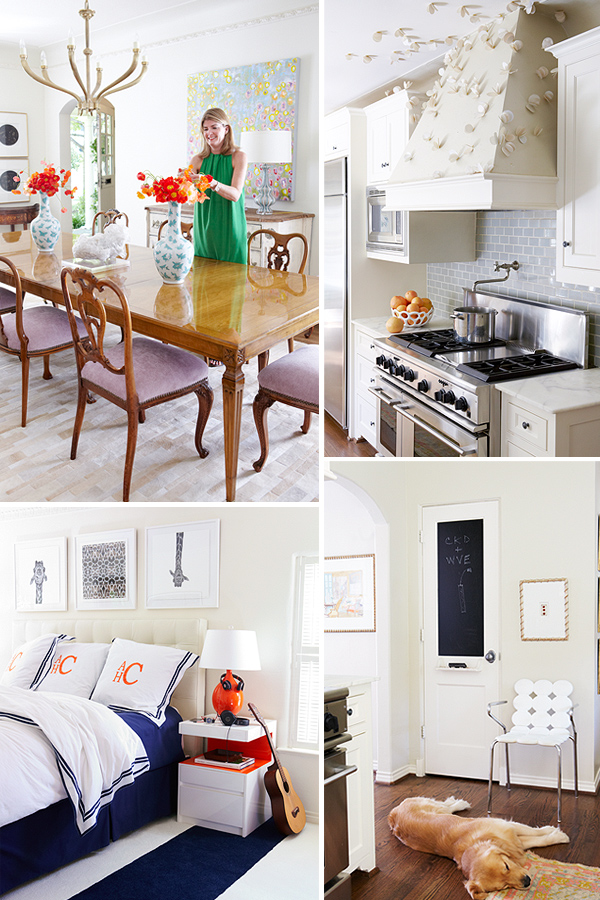 Cynthia and Bruce Collins grew up in Highland Park. After briefly going their separate ways—Bruce went to SMU and Cynthia attended UT—the two reunited and eventually married. In 2000, when looking to move, the couple knew exactly where they wanted to settle down. "I loved this pocket of University Park," Collins says. "There are lots of friendly neighbors. And I liked that it's very private—there's that feeling of privacy as it dead ends into Golf [Drive]." They moved into the 1930s-era home and left it as it was for four years. "But it needed to be done," she says.
Luckily, Collins was up for the task. Not only is she a noted designer, but she's also the owner of Collins Interiors and one of the tastemakers behind Blue Print, the Fairmount Street store full of home furnishing treasures. She opted to take the house down to the studs. "We started over with the foundation, and everything followed," she says. "We added more quality. Now the windows match. The moldings match. We added plaster cove moldings, that kind of thing. The kitchen had a bad remodel, so we started over and matched the original doors and cabinetry." The year-long remodel made the house a lot more family-friendly. "We needed a mud room. We have several dogs, golf clubs, and three kids," Collins explains.
Get our weekly recap
Brings new meaning to the phrase Sunday Funday. No spam, ever.